Thoughts on Zion Williamson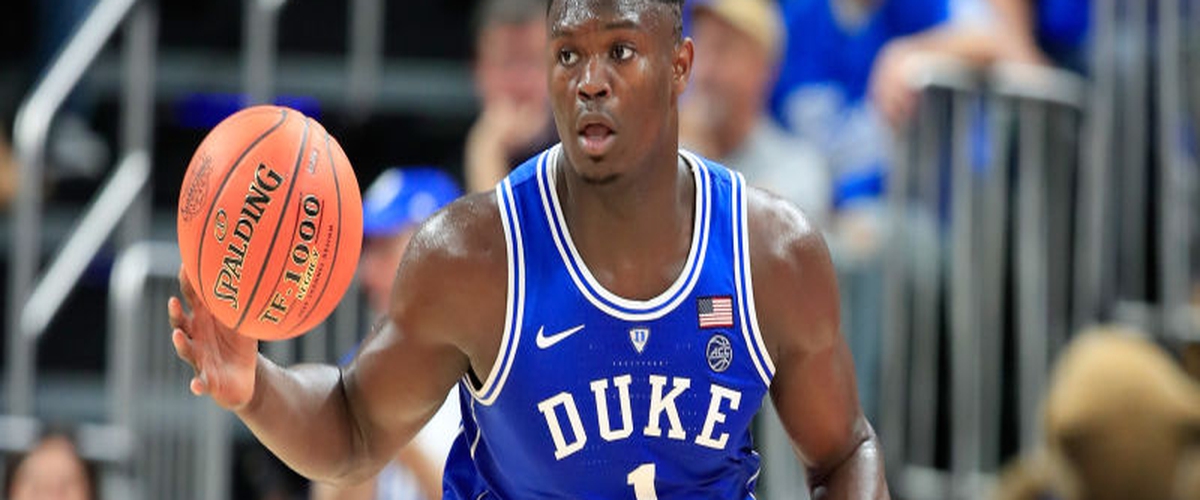 Zion Williamson has been the topic of conversation since tearing through his Nikes, in a manner that I have never seen before, thirty-six seconds into Duke's game against North Carolina. Much of the discussion has surrounded the one and done rule, but I want to look at Zion the NBA prospect. Many are clamoring that he is the best prospect this side of LeBron. I am not willing to go that far, but do concede that he has an opportunity to be special. Here are three facets that Zion must hone to fulfill his potential.
His Body. Zion is built like a brick wall, yet moves so gracefully. At 6'7" and 285 pounds, I think it is safe to say we have never seen someone with combination of size and dazzling athleticism. Ultimately over the course of his basketball career, Zion's body will not be able to withstand the wear and tear on his joints at nearly three bills. He is going to have to drop approximately 25 pounds, in my opinion, and get in the 250 to 260 range; the same range that LeBron has excelled in for much of his career. Zion transforming his body and becoming more svelte is a guarantee. Once he is drafted and can focus all of his time on training and diet, his body composition will improve, and with that he will lessen his risk for injury as he embarks on what should be a long, fruitful career.
His Jump Shot. Zion's athleticism will allow him to prosper without a knockdown jumper, but there is no question to become the player that many think he can be, improving his stroke is vital. His form is a little shot-putty, but we have seen players with funky mechanics be effective shooters at the highest level. Working diligently with a renowned shooting coach, no matter where he is drafted, will be of the utmost importance for the development of his game on the hardwood.
His Defensive Instincts. Zion has all of the physical traits necessary to be a premier defender. In the NBA, Zion might be best suited as a small-ball 5, so he would be tasked with an anchoring his team's defense. This will be the toughest task for Zion to grasp, but if he is able to do so, there is a strong likelihood that he reaches his immense potential and becomes one of the best players in the world.
---