Donovan McNabb thinks he is a Hall of Famer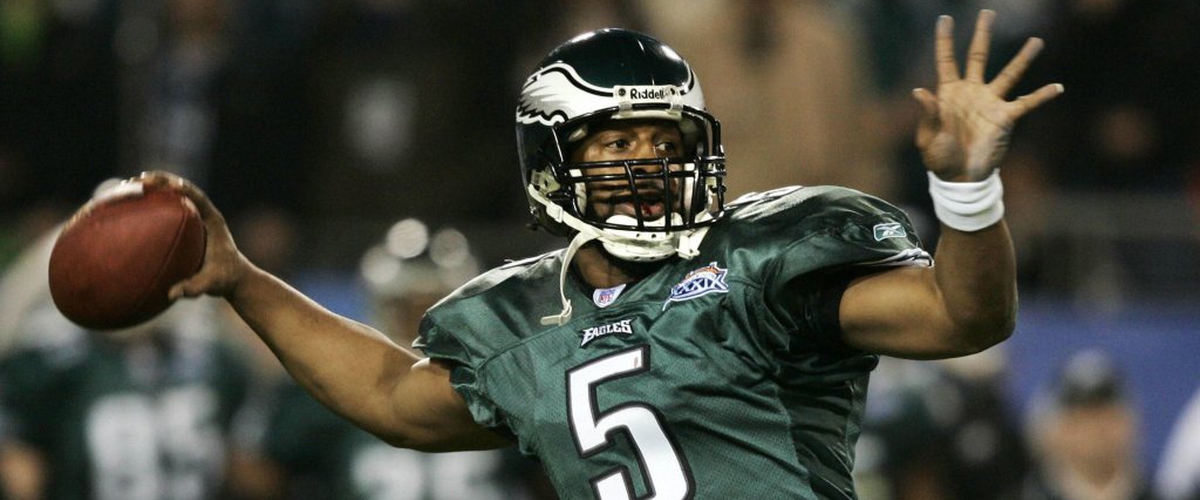 Last week, Philadelphia Eagles legend Donovan McNabb told TMZ that he is a Hall Of Famer. McNabb then compared his career statistics to Troy Aikman's saying, "My numbers are better than Aikman's but he has Super Bowl rings." Of course Troy Aikman was inducted into the Hall of Fame in 2006, same class as Steve Young.
Now keep in mind, this is not the first time McNabb compared himself to a HOF quarterback to make his case to be a Hall of Famer. However he is not wrong and has every right to make his case. He made six Pro Bowls, still in the top 30 all-time completions, passing yards and touchdowns. He won nine playoff games, made it to five NFC Championship games and a Super Bowl. Since he has been out of the league in 2011, he is now eligible for the Pro Football Hall Of Fame but he has been passed over every time.
He can keep bragging about his statistics but sometimes stats can be meaningless. From a fan perspective, he deserves to be a Hall Of Famer but realistically his career statistics are not overwhelmingly enough to get himself a gold jacket and earn a trip to Canton. His years as an elite QB were limited to four or five years and never got his team over the hump when they needed to.
---