Buffalo Sabres: Still learning to win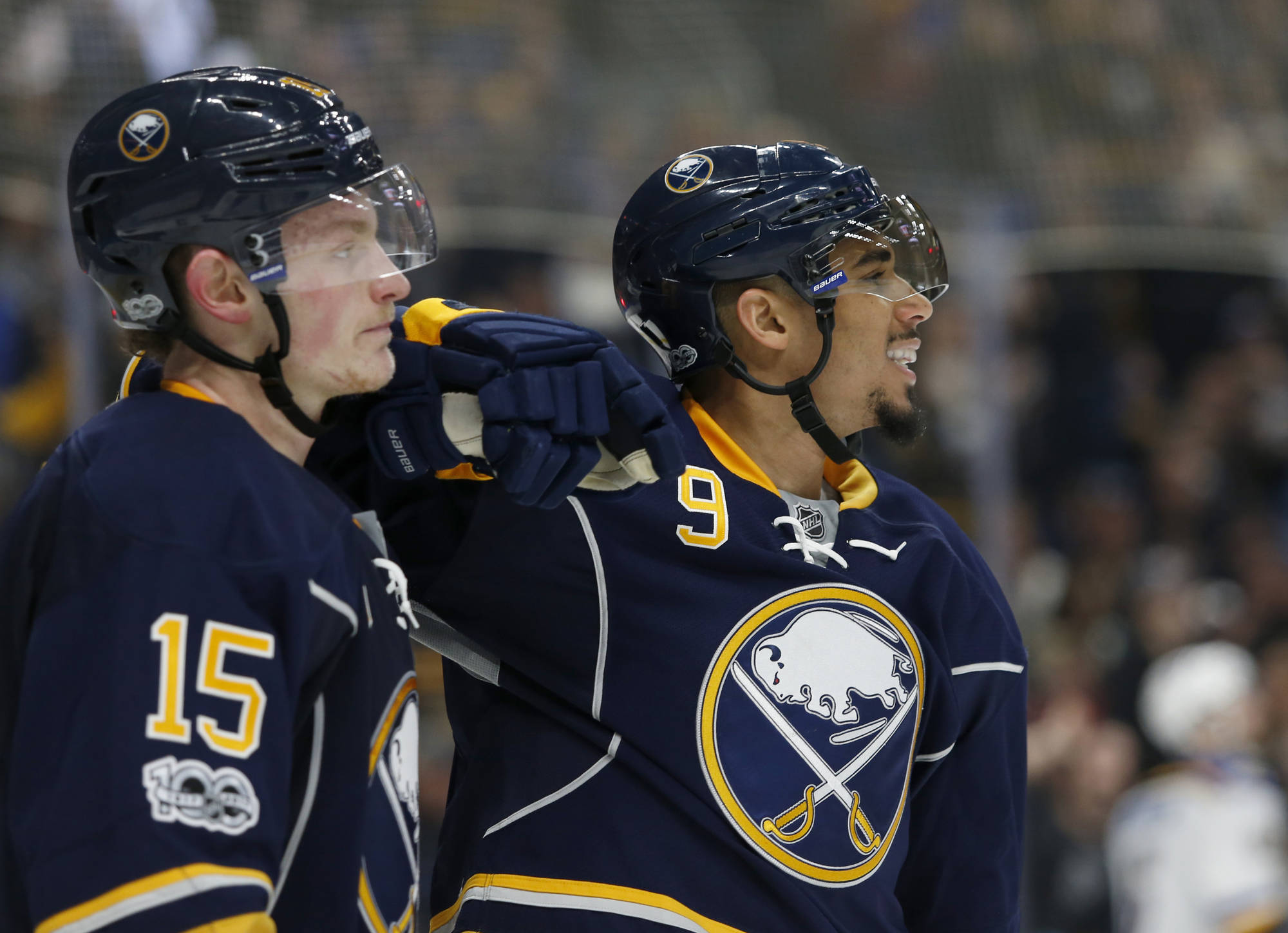 Timothy T. Ludwig-USA TODAY Sports
BUFFALO – In what has become another frustrating season destined to end without a sixth straight playoff appearance, the Sabres have endured 40 defeats. A few have been blowouts, but the club has usually been highly competitive, losing 20 one-goal affairs.
The Sabres have taken leads deep into games before melting down, losing a total of seven contests in which they were leading entering the third period.
By not holding a lead late in the game demonstrates that this is still a young team still learning to win.
After Sunday's debacle in Pittsburgh, followed by a thrashing by the Philadelphia Flyers, the Sabres are a team that will be hitting the links in mid-April, with renewed hope when training camp hits in mid September
The collapse against the Penguins was especially frustrating gaining a 3-0 lead in the first period, only to let Pittsburgh chip away and score two goals late to get a 4-3 victory, essentially ending all hope for the Western New York faithful to see the return to the playoffs.
So what's the next step for the Sabres? They've demonstrated they can play top teams closely, consistently taking them to the brink.
Hopefully, the Sabres can build on the success, in particular the growth of players Jack Eichel, Evander Kane, and Sam Reinhart. Along with, the necessary improvements needed on the blue line. To allow 32 goals in eight games points to glaring weaknesses that has led to a 1-5-2 record in their last eight games.
Let's hope General Manager Tim Murray will address those weaknesses in the off-season and get the sabres to that position where they are playing well into the Spring.
---