Video: Obstruction call leads to Ejection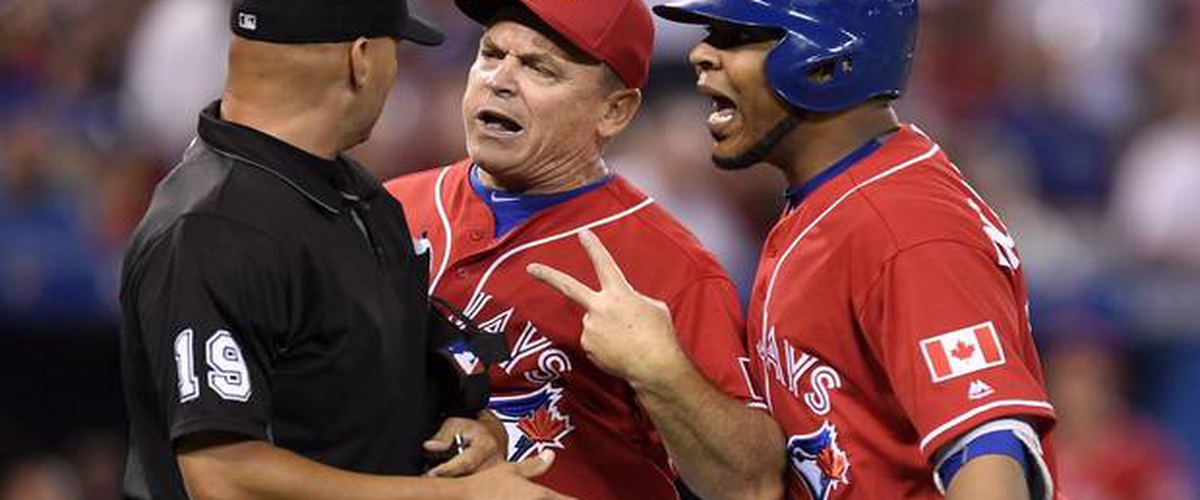 Thank you to our friends at Close Call Sports for bringing us ejection #27 for the year.
Second base umpire Vic Carapazza ejected Blue Jays Manager John Gibbons (obstruction call) in the top of the 8th inning of the Indians-Blue Jays game. With none out and two on (R2, R3), Indians batter Francisco Lindor hit a 0-2 slider from Blue Jays pitcher Joe Smith on a line drive to right field, whereupon right fielder Jose Bautista threw to first baseman Justin Smoak, who threw to shortstop Ryan Goins, to second baseman Devon Travis as Lindor became involved in a rundown between first and second base.
Replays indicate that after Travis threw the ball back to Goins in furtherance of the rundown, he impeded Lindor's progress through his position in Lindor's base path, resulting in an Obstruction Type 1 (Type A) ruling awarding Lindor second base as the other Indians baserunners scored, the call was correct. At the time of the ejection, the Blue Jays were leading, 4-2. The Blue Jays ultimately won the contest, 4-2.
Here is the full video.....