Vancouver Canucks: Time to rebuild?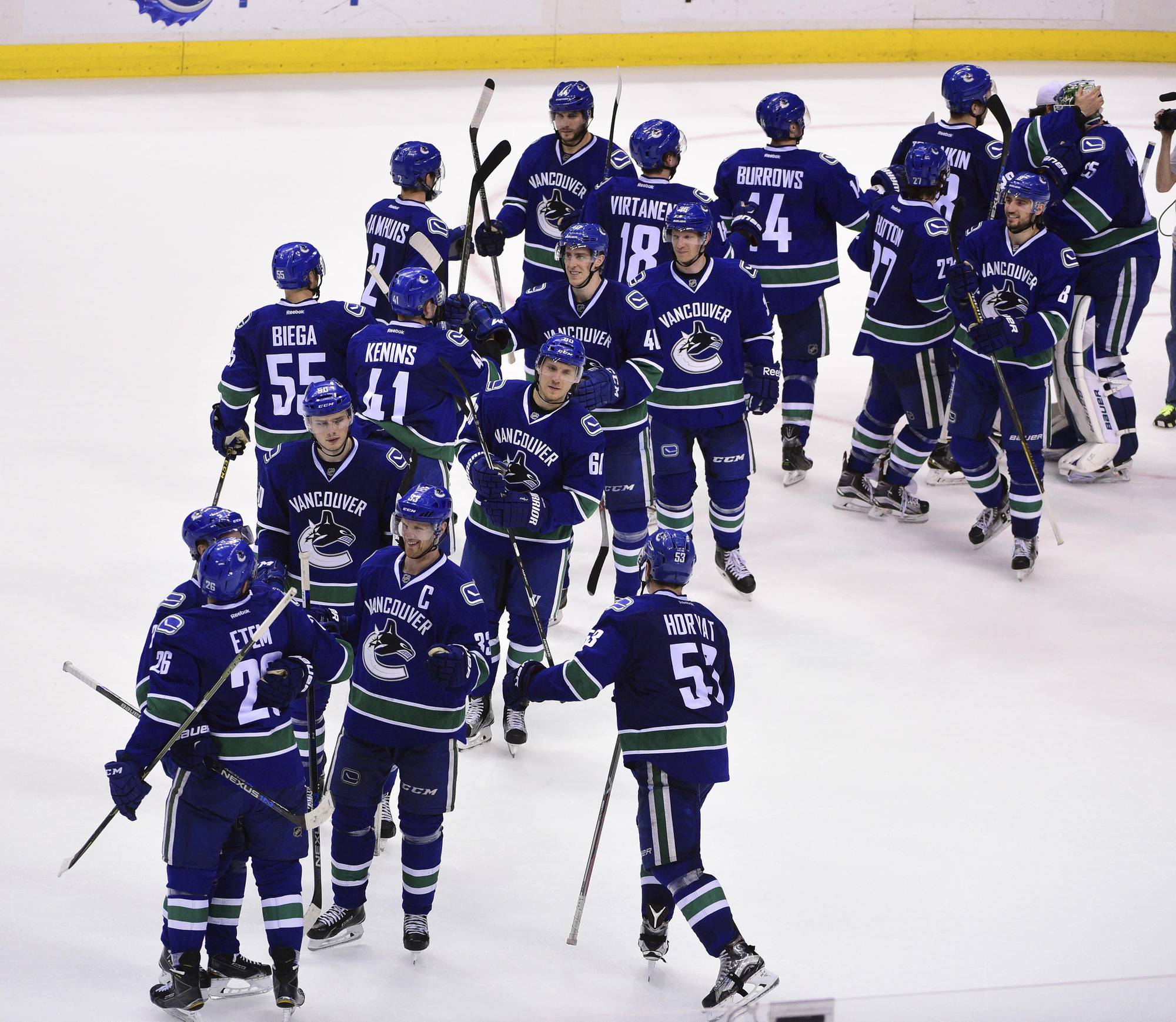 Anne-Marie Sorvin-USA TODAY Sports
The Vancouver Canucks endured a very difficult 2015-16, missing the playoffs by 12 points and finishing a lowly 28th in the league.
And while a number of deficiencies contributed to a season that began with such promise only to go completely off the rails in February and March, there was one consistent theme throughout the injury-plagued campaign: the Canucks couldn't score, at least with any regularity.
In fact, their 186 goals were the league's second worst total. The power play was equally unproductive, connecting just 15.8-percent of the time (27th). Their goal differential? An NHL-worst minus-52.
That's where the addition of Loui Eriksson comes in. Assuming he plays on the right side of the first line with countrymen Daniel and Henrik Sedin, the 31-year-old gives the Canucks one of the most skilled trios in the game. He should also provide the scuffling power play with a boost.
The acquisition of Erik Gudbranson, meantime, should help solidify the Canucks' top-4 defensemen. The 6 foot 5, 216-pounder figures to skate alongside Ben Hutton on the second pairing. If nothing else, the blue line figures to be big and physical, and that should help reduce the ridiculous number of scoring chances 36-year-old Ryan Miller seemed to face on a nightly basis.
There are, however, a few significant question marks facing the team as training camp approaches. For one, I wonder if GM Jim Benning did enough to address the scoring issue. Eriksson is a good start. But it seems to me that Benning might be expecting too much from Rodin, a 25-year-old Swedish League star who is coming off a knee injury. It also appears that Benning's plan relies—a lot—on youngsters like Bo Horvat (40 points), Sven Baertschi (28 points) and Jake Virtanen (7 goals) upping their gam
Unfortunately, there are too may question marks, particularly with the forwards to pencil the Canucks in as playoff contenders in 2016-17.
Will they score enough? Will the power play show meaningful improvement? Can the defense do more to help Miller? Can Miller be more consistent?
Any and/or all of that might happen. But looking at the current roster, its difficult to see how they make the postseason with the competition in the Western Conference. If they end up missing the postseason for a second straight year (something that hasn't happened since 2000), it might force the franchise to embrace the need to rebuild.
---