10 Draft Eligible Prospects to Watch in 2018-2019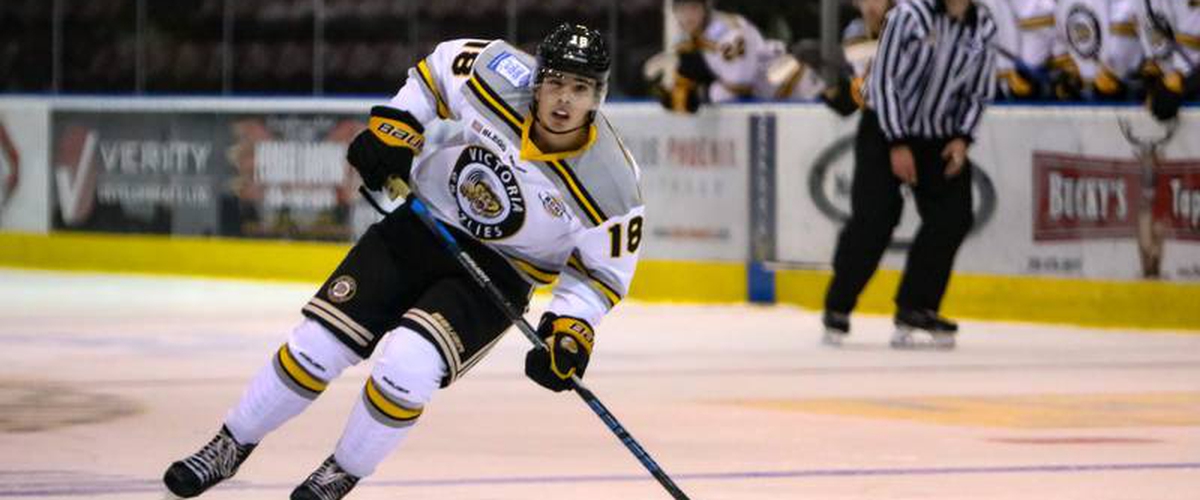 As the Hlinka Gretzky Cup wrapped up on August 11th in Edmonton, the focus now shifts towards the upcoming 2018-2019 season. This list is complied of five of my favorite 2019 prospects to look out for and five phenoms who are the early favorites to be top-five picks in the 2020 draft.
Some of these players were standouts at the Hlinka Gretzky, and some have flown under the radar heading into 2018-2019. Enjoy!
Vasili Podkolzin, RW, St. Petersburg (KHL)
If there was one person who really made a name for himself during the Hlinka-Gretzky Cup, it was Podkolzin. The Russian winger tied for first in scoring with 8 goals and 11 points in 5 games and looked dominant at times; especially against the US, when Podkolzin potted a hattrick. How Podkolzin fares overseas (and against men) is one hundred percent worth watching in 2018-2019.
Philip Broberg, D, AIK (J20)
Broberg was nothing short of brilliant for Sweden at the Hlinka-Gretzky. He skates like the wind; especially for a 6-foot-3 defenseman, and he drove the offense for Sweden whenever he was on the ice. Broberg has the talent and poise to become a top pairing defenseman in the NHL, and his draft year production will go a long to either solidify or injure that projection.
Alex Newhook, C, Victoria (BCHL)
Newhook was a very surprising cut from Canada's U18 team, which means he'll likely enter 2018-2019 with a little chip on his shoulder. Newhook has immense potential, as the pivot has all the makings of a elite scorer; Newhook as a hard, quick wrister that can beat goalies from anywhere, and he gets faster with the puck than without it. And Newhook is pretty darn fast. Depends on how he does in his draft year, Newhook could be anywhere from a top-five to a top-twenty pick.
Justin Barron, D, Halifax (QMJHL)
Barron, who is draft eligible in 2020, really stood out to me at the Hlinka-Gretzky Cup and had a great season in Halifax as a sixteen-year-old. Barron is a fantastic skater who can get up and down the ice really quickly, and he impressed me with how efficiently he moved the puck. A bonus: Barron is a right-handed rearguard, which is highly coveted these days.
Lucas Raymond, RW/LW, Frolunda (J20)
Raymond was a player who really turned heads during the Hlinka-Gretzky Cup, and projects as a top prospect for the 2020 draft. For a 16-year-old to lead a U18 team in scoring is impressive (which Raymond did, potting 5 goals and 7 points in 5 games), but it was equally astonishing to see Raymond logging heavy minutes on both the power play and penalty kill for Sweden. Raymond is fast, tenacious, and has a wicked release that allows him to score off the rush. He'll be a heck of a player.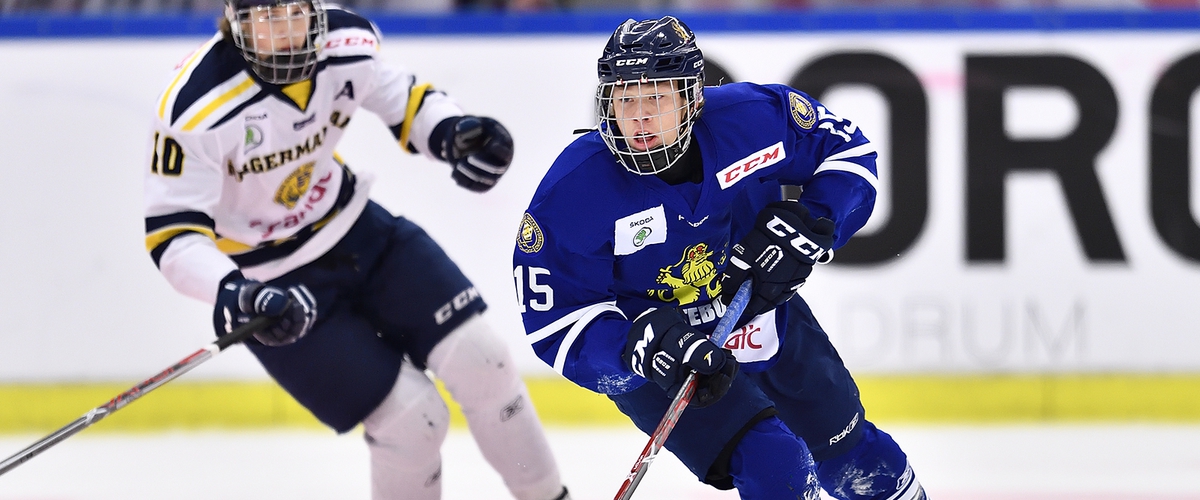 Alexander Holtz, RW/LW, Djurgardens (J20)
Although not as impressive as Raymond during the Hlinka-Gretzky (albeit posting the same point total as Raymond), Holtz is another 2020-eligible prospect with a prestigious pedigree. Holtz's defensive game needs significant improvement, but his shot is elite; in fact, I would consider it already above-average at the NHL level. Combine that with high-end hockey sense and you have a humongous offensive threat. How Holtz produces in Sweden's U20 circuit is definitely worth monitoring.
Alex Turcotte, C, USA U18 (USHL)
Don't let the Jack Hughes hype-train distract you from another very good prospect in Alex Turcotte. Turcotte is a quick, versatile player who is one of the best skaters in the 2019 draft class. His game needs to be polished, but Turcotte is defensively responsible, and his slick puckhandling skills and creativity make for a high offensive ceiling as well.
Alexis Lafreniere, LW, Rimouski (QMJHL)
The current favorite to go first overall in 2020, Lafreniere was the best player on a Canadian team featuring players like Dylan Cozens, Peyton Krebs, and Kirby Dach. That says a lot about Lafreniere as a player. He has elite hockey sense and his intensity on the ice is impressive. His physical attributes (such as his skating and shot) could use some improvement, but he processes that game at a very high level, and he drives to the net as hard as any player. How Lafreniere will follow up on a 80 point rookie season in the QMJHL is something that nearly every amateur scout will be following.
Dylan Cozens, C, Lethbridge (WHL)
Cozens followed up a terrific rookie season with the Hurricanes (53 points in 57 games) with an outstanding showing at the Hlinka-Gretzky Cup. He didn't light up the scoresheets, but Cozens was a threat to score every time he had the puck. The pivot works hard on both ends of the ice, and I loved how he used his combination of size and speed to protect the puck. A good season in Lethbridge could solidify Cozens as a potential top-three pick.
Quinton Byfield, C, Sudbury (OHL)
Byfield, who will only turn sixteen on August 19th, is already 6-foot-4 and 214 pounds. The fact that Byfield skates like he's 5'11' and has high-level hockey sense makes for a scary, scary high ceiling. Byfield plays the game at a fast pace and already has man-strength, so transitioning to major junior should not be a problem for the number one overall pick in the OHL bantam draft.
---