Trade talk: Kemba Walker
Kemba Walker, is by far the most under appreciated guard in the NBA. With handles like Steph and Kyrie, an offense game like Dame and the fight of a champ, we have yet to see him give us his rare form in the playoffs. While he loves it in Charlotte, the Hornets at some point need to think about retooling and going after some young stars. It isn't to say that Walker didn't fulfill his duty as a player. More so, his supporting cast. They have yet to put together a roster that helps Walker get to the next level. While Dwight, Batum, Williams, Gilchrist are good players, they all posses flaws in their games that doesn't allow the Hornets to be consistent. They would all probably fit the make-up of another team, if Charlotte can find the best home for them. So, I will examine a few places that would be a great landing spot for Kemba Walker. While benefiting the Hornets with their efforts of rebuilding and retooling for the near future.
Teams: Philly, New York, Phoenix, Lakers, and Denver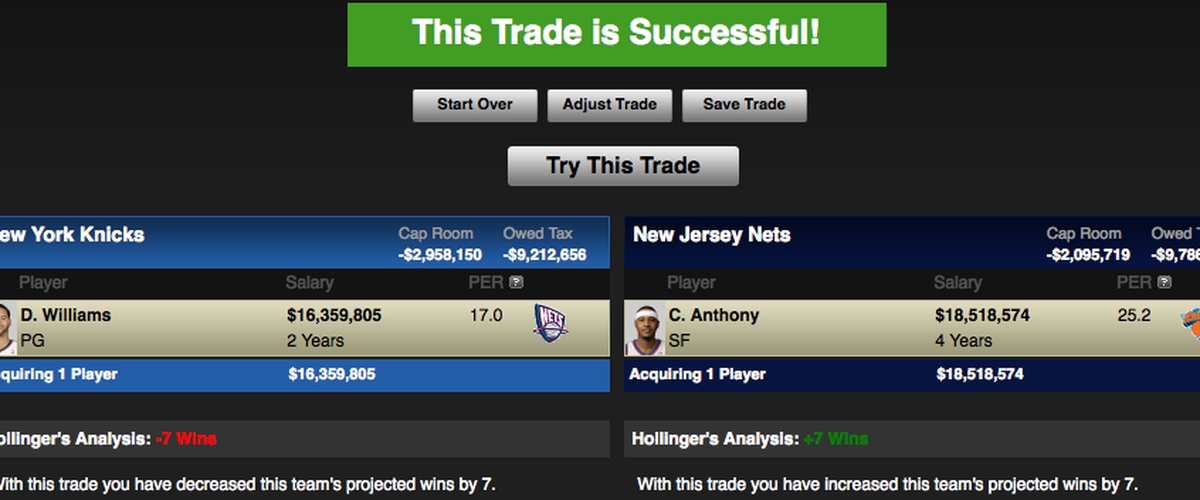 Kemba Walker to Philly for Fultz and the 10th pick
Why Charlotte and Philly needs to make this happen? Especially if Philly misses out on the LeBron and George sweepstakes. Kemba won't win in Charlotte, so it is best to rebuild and allow him to make the playoffs and fight for a title. I believe Simmons needs a scoring guard pairing next to him, if Philly is going to keep him at the point guard position. Walker is a nice scoring guard that could take a lot of pressure of both, Simmons and Embiid. He can also be a floor general in the wake of needing to spell Simmons some time on the bench. Simmons, Walker, Covington, Saric, Embiid is a nice starting unit. You figure, Simmons would be sticking the small forward, which puts a more agile Covington on the shooting guards, while Walker guards his natural position; so no issues with staying in front of your man now. You figure, they resign TJ, as the backup point. You can even play Walker, TJ and Simmons together with Embiid and Covington; like that for a small ball lineup! I am sure Charlotte would like to throw in a heavy contract as well. Take one to help fill your roster!
Charlotte, you are basically getting two high picks. Fultz coming off his rookie season and the 10th pick in the upcoming draft. You get a young guard in Fultz, while picking back to back at 10/11. Philly might even throw in another one of their young projects, take one, as this helps your team get younger and more athletic. So you basically get 4 young players for Walker, whom is 28. Not bad! Their contracts are cheap, and you figure if they don't pan out to your expectations, you can easily not resign them when time comes. Walker hasn't mentioned wanting out, however, if he keeps losing, there is a growing chance that he may not resign with the Hornets when time comes for him to hit the market. You might even find your Kobe Bryant in the draft; hopefully you won't trade him to the Lakers again.
Kemba Walker to New York for Kanter and Mudiay/Frank
Why Charlotte and New York needs to make this happen? It is time to rebuild in Charlotte, and Porzingis and Walker would look quite scary and great as a pick and roll duo. Plus, it's the Fizdale show!!! I am sure he would find a way to make Walker, a New York product and Porzingis, to lead the Knicks to the playoffs for the first 2014-2015. Whomever, the Hornets chose in Mudiay and Frank, you can then turn your efforts into trading them and the 9th pick for another proven all-star in the NBA; a small-forward per-say, since you all are lacking size. The Clippers may be up to trading Harris for just the pick which will allow you to keep one of the guards as a backup to Walker. You all can really do a lot with the little you have. The thing is, do you want to build around The Unicorn and get more NBA players? Or do you want to keep going down the rebuilding path and get all the young talent you can. Being in this place where you have a star, I doubt you want to rebuild as the playoffs and a ring is in their hindsight. Take my advice: trade for Walker and then flip that 9th pick into a nice wing.
Charlotte, this may not be the best package you all can receive for Walker. Nevertheless, you can be the Devil's Advocate and play around and decide between Mudiay and Frank and that 9th pick. Throwing in a third team to facilitate this trade won't hurt either. Clippers, Knicks and Hornets! Call each other and work out a trade for all parties where the Knicks get, Walker and Harris and the two of you split Kanter, Mudiay, Frank and the 9th pick.
Kemba Walker to Phoenix for Warren, Chriss, Ulis, 16th pick
Phoenix, imagine: Walker, Booker, Jackson, Bender and Ayton, as your new starting 5! Damn, that is a strong backcourt with a defender in Jackson, while Bender and Ayton mandating the paint, while having a nice touch from the perimeter! Walker's experience, poise and offensive talent fits well with this team in all aspects. This would immediately put their backcourt at top 3. Watch out cause anyone of them can go for 60 at any given night. You figure, that'll help with the development of: Jackson, Bender and Ayton. Having to game-plan for that backcourt will only open things up on the perimeter and down low. Factor in the production from the rest of the team; this could easily be a playoff contenting team with the addition of Walker.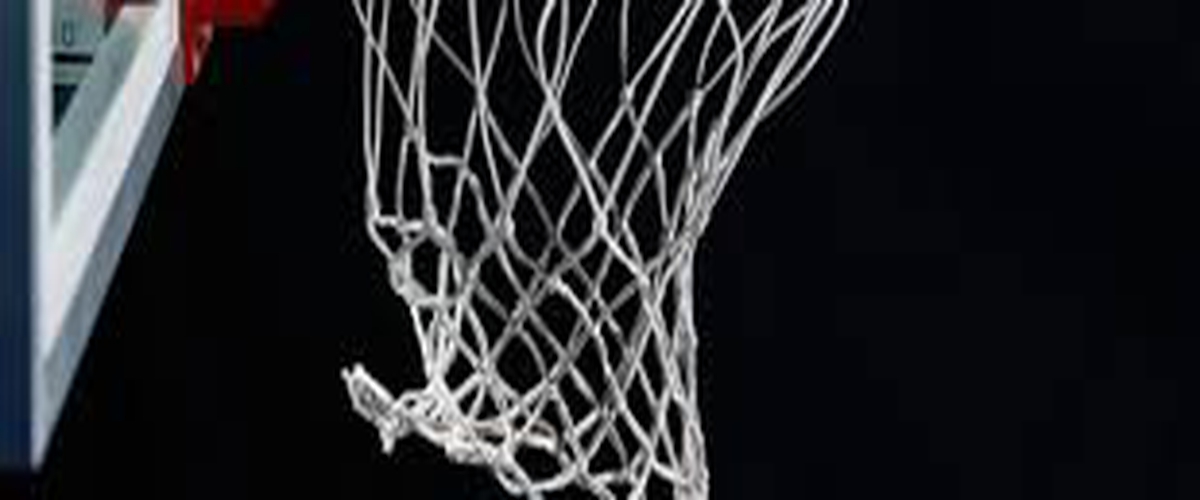 Charlotte, you haven't had the best of luck with your current roster. Been signing players that have been passed their heyday, and the roster just doesn't fit the current mode of the NBA. You are getting back a 2-way wing in Warren, a nice solid big in Chriss, while receiving a nice talent at the guard spot in Ulis. Most importantly you get a draft pick to either entice teams ahead of you to move up to draft another impact player to go along with the new look Hornet's or you can use it as a safety valve and draft two more young men from this upcoming draft. Sad to say, while the East may be losing LeBron, the Hornets are still years away from being a legit contender. Boston, Milwaukee, Indiana, and Philly, will all make it hard for you to make it out the East. It is best to retool for the future and get some young talent. Plus this is a good trade for both teams. I really could see Walker and Booker playing nicely together for some time!
Kemba Walker to LA Lakers for Ball, 25th pick
Let's just say the Lakers land LBJ and George and still want to upgrade their roster. I would look into this trade. While Ball, is set to be a great point guard in the NBA, is he ready to be the PG on a championship caliber team, considering the Lakers reshape from top to bottom? I love Ball as a Laker and would love for him the chance to lead them to a title. This is just a topic of discussion. The Lakers, wouldn't want to part ways with all of their youth. I mean you still want to be prepared for life after LeBron. Walker, George and LeBron, is a championship combination. Walker, similar to Kyrie would partner well with LeBron. Add George to the mix, and he can be that Wade type of player LeBron had in Miami. This is scary for opponents looking to guard these guys consistently. You would still have Kuzma, Ingram and Randall to work with out of the young Lakers. You figure Ball, could be: Walker, George, Ingram, LeBron, Randall and Kuzma off the bench. Or you could flip, Ingram, and Kuzma into Kwahi and sign Brook for little to nothing, since he wants to remain a Laker. If they ask for Ingram and Kuzma, you can possibly flip Ball and Randall to Kwahi.
Charlotte, Ball, looks like the new age Jason Kidd. The Lakers owe you one anyways. Remember Divac for a young Kobe? I am not saying Ball will lead you all to 5 NBA Championships. However, a kid that is team and pass first can help your cause in attracting more free agents to play with the young lad in the future. To factor in that he is only 19 is insane. So, you will have a nice time with him and hopefully he can bring in some more impact players. You now have Ball and Monk as your backcourt of the future. From there, find a home for some of your vets for young players or picks, and Charlotte can be the New York Yankee's (having a good crop of young players) for time to come. Or you could simply ask for Ingram and Kuzma.
Kemba Walker to Denver for G. Harris, Lyles, Faried and 14th pick
While Faried's contract may be hard to get rid of, you figure both teams can swap a bad contract and see if the players fit better on their team. So, Williams and Faried can swap jerseys as well. Denver has put together a nice young core, while surrounding them with veterans that have been in the playoffs. You figure, Walker, Murray, Chandler, Milsap, Jokic could be a team stopper in the west for 5 or so years. Defense, and ball movement has been their calling card since Michael Malone has took over as HC. Denver, has build up quite a case thus far in his tenor as being an opponent whom doesn't know how to go away. They gives Golden State, hell. Adding Walker, would only fuel that. Already possessing little to no weaknesses, besides experience, they can make a well rounded team a threat by adding a star in Walker. Already having two low post threats in Milsap and Jokic they can run the offense through. Adding Walker will only give them another person to feature on offense. Only thing, Walker is a proven scorer and can ease the pressure off fellow backcourt mate, Murray.
Charlotte, you get another scoring guard in Harris, while adding a nice frontcourt player in Lyles. Faried, will be off your books in a year. He may play hard in the midst of knowing this could be his last chance to make a case to stay in the NBA. Nevertheless, you will then have to find a home for Dwight.
Nevertheless, you have to love the offseason! For guys like myself, I find joy in just talking good basketball talk even if it makes little to no sense! However, I fee like all of these teams can benefit from a little friendly trade!!!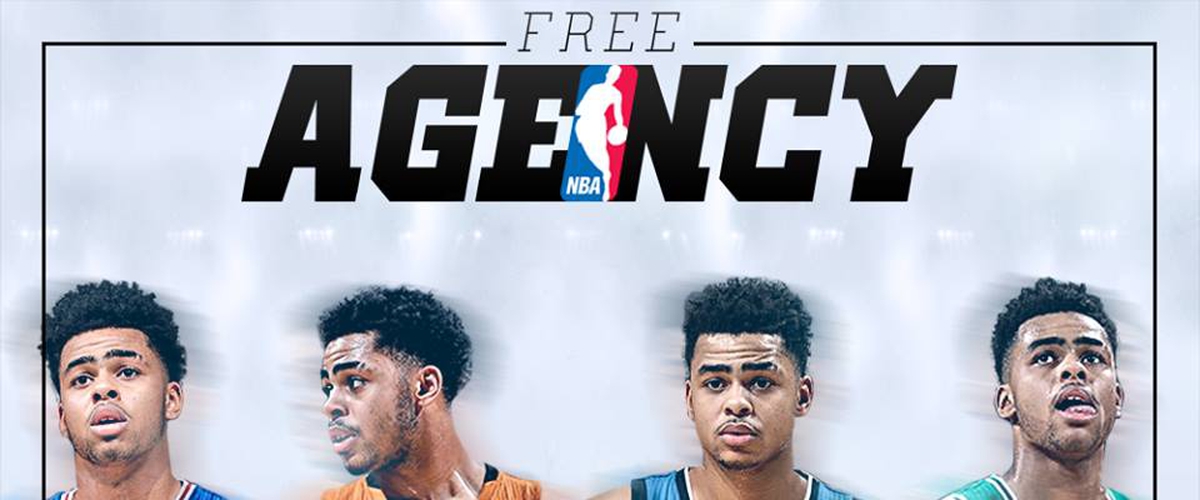 Where will Walker land??? Will he stay in Charlotte??? Will he demand a trade??? Find out June 21, 2018 - July 5, 2018!!!! Coming soon, to an ESPN breaking news tracker to you!!!