At a crossroads: The aftermath of the Paul George trade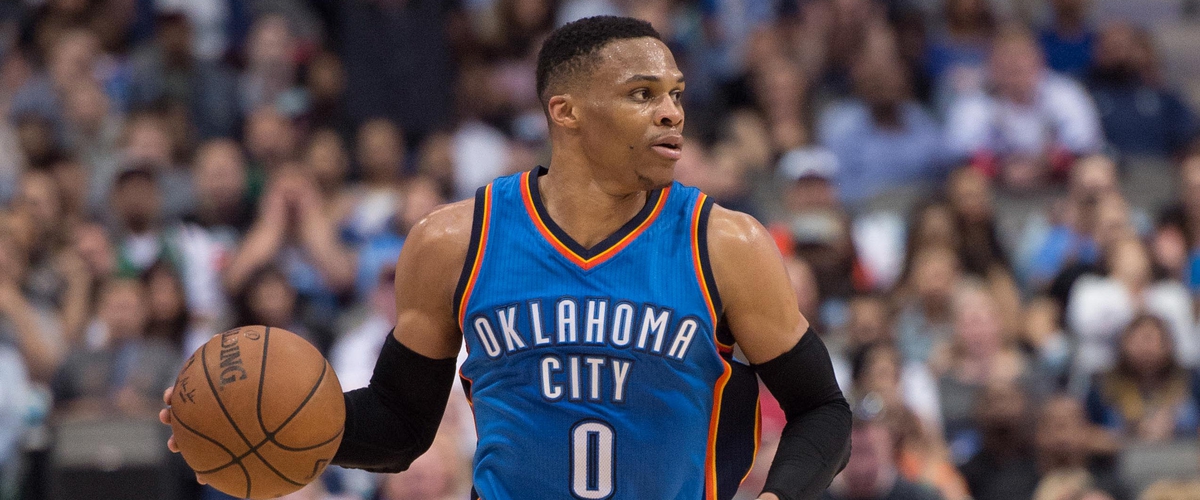 On Monday, Thunder fans woke up to promising reports. Many sources leaked that Russell Westbrook was "ready to sign" his max contract extension when he became eligible to do so at 12:01 am, Saturday. That would keep the now MVP in Oklahoma City for 5-years. Thunder fans--still scorned and bitter from the departure of superstar Kevin Durant--Where overjoyed by this news. Finally, someone choose to stay in Oklahoma City. A franchise that gets such a lousy rap from the national media--due to their location, saying things such as "Who would want to live in Oklahoma city?", well now fans could retort with the "The league MVP, Russell Westbrook."
It is now Monday afternoon, and while people begin to gather with friends and family for the 4th of July holiday there is still no extension; What gives?
Hours before free agency opened, the Oklahoma City Thunder and GM Sam Presti pulled off the biggest upset of the year, as they traded for Pacers star Paul George. Giving up Victor Oladipo and Domantas Sabonis the NBA world widely looked at this deal as a steal. Even Russell Westbrook himself put out a coincidentally timed video of him dancing, and partying, minutes after the news broke.
Strangely, after this move that seemingly made Oklahoma City better for the 2017-18 season, now contract talks have been "delayed" by Russell Westbrook. Of course, the organization will push this off as "not a big deal". That, along with the excitement of adding another all star will buy the team time. The question is: How much time?
The good: The good news is, it is extremely early in the process. Russell Westbrook did not sign his "extension"--an extension that only bought OKC another year of the point guard, but curried a lot of favor for the superstar himself due to misinformed fans seeing the headline of "Russell Westbrook signs a 4-year deal"--Until August of 2016. This ultimately could be speculation, and by the time his contract officially expires come next offseason, he could be locked up long-term in OKC. Russell Westbrook asked for the front office to prove to him that they want to be contenders, the question is: Does this move do that?
The bad: The bad would be, that the organization promised Russell Westbrook full-control, and that they would build long-term around young pieces like Victor Oladipo and Domantas Sabonis--now they are gone. In return? Oklahoma City gets a year of Paul George and likely won't make it past the second round of the postseason. Now going back on their promise, does Russell Westbrook go back on being "all-in"?
The ugly: The ugly would be losing both Russell Westbrook, and of course Paul George--it is a foregone conclusion he will leave Oklahoma City next offseason. The worst case would be Paul George and Russell Westbrook love playing together, and they decide to keep doing it, pairing up in Russell's hometown of LA dawning the purple and gold. That would force Oklahoma City to fall into the depths of irrelevancy with no direction, no star power, and a GM who outside of 5-guys does not have a good draft history. Add losing Cam Payne, Victor Oladipo, Domantas Sabonis, and more young building blocks to the list. While they would lose Russell Westbrook and Paul George in this situation, they also do not have a 2018 first round pick, which would set the rebuild back even more. Having to nail every draft pick in a two round draft is hard, but also comes with a bit of luck.
The Thunder are at a crossroads, and depending on how this season pans out, they could fall off the map entirely.
For more Thunder news, notes, and opinions, follow: @Rylan_Stiles on twitter.
---