Thunder sign veteran forward Patrick Patterson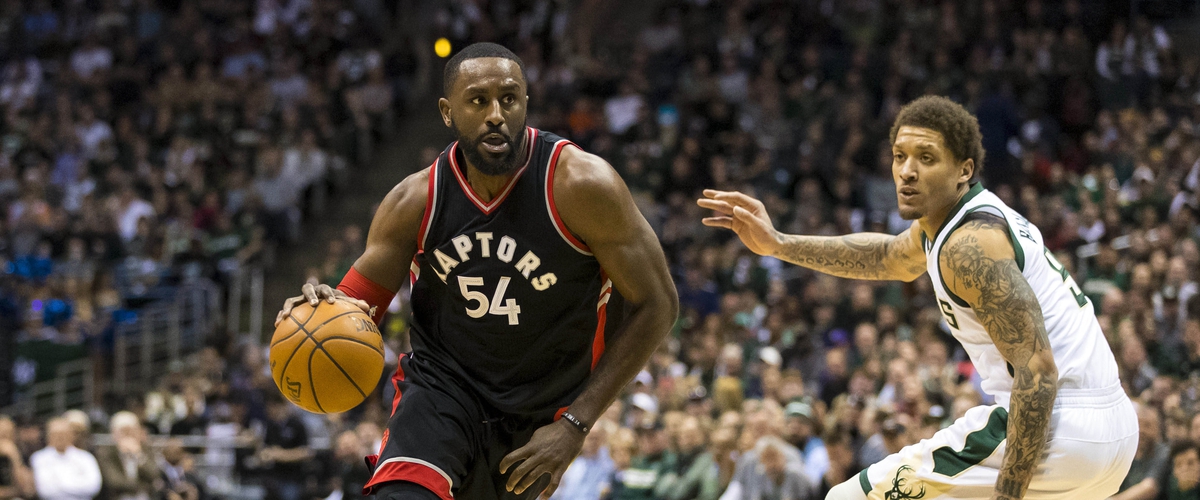 As the dominoes began to fall, outside of a strange trade that sent Pacers star Paul George to the Thunder, Oklahoma City has been quite in terms of free agency. They broke their silence tonight. A year to the day since losing Kevin Durant the Thunder brought in......Patrick Patterson. No, not the extremely talented cornerback of the Arizona Cardinals that is Patrick Peterson. Rather, a scrappy--Oh, you thought that word could only be used for white players?--28-year-old veteran forward that averaged 6.8-points-per-game in Toronto a year ago. He logged 24-minutes-per-game for the Raptors, collecting 4.5-rebounds-per-game.
The 6'9 paint protecter inked a 3-year-deal, worth 16.4-million with Oklahoma City. This move, makes the Thunder the most equipped team to defend Golden State--However, they will still be blown out by at least 23-points or more each time they face off.
For his career, Patterson averages 7.9-points-per-game hauling in 4.7-boards, and to the tune of 45%-free-throw-percentage.
For more Thunder news, notes, and opinions, follow: @Rylan_Stiles on twitter.
---