What to watch for in the Thunder season opener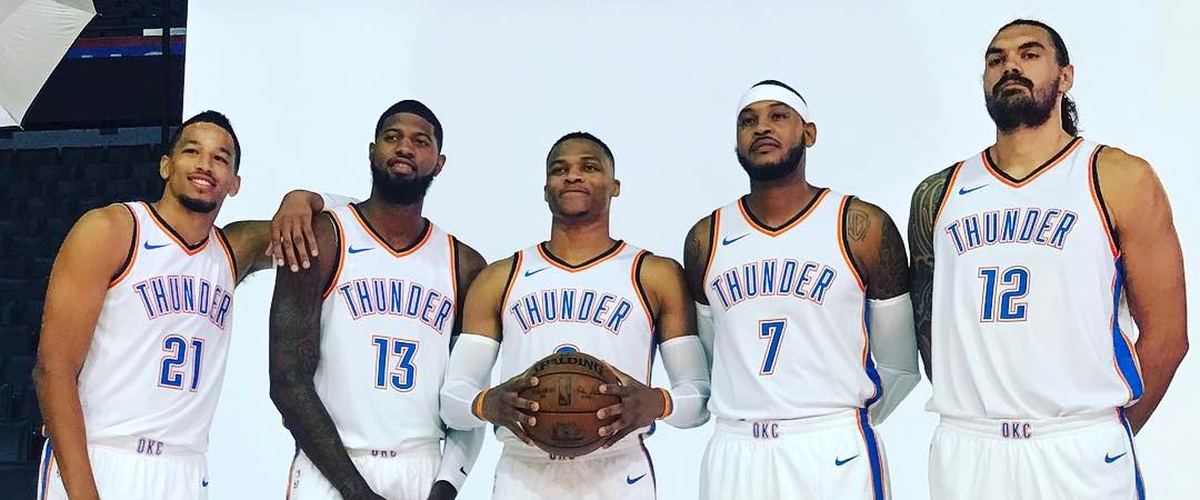 The NBA season tips off Tuesday night, but for the Oklahoma City Thunder they will have to wait for Thursday nights match up with the Knicks to start the new era of Thunder basketball.
What to watch for Thursday against the Knicks:
1) How will the Thunder defend Kristaps Porzingis?: The Knicks are a bad, and depleted basketball team. However, they do play host to one of the leagues best players in Kristaps Porzingis. The 7'3 monster will give Oklahoma City all they can handle Thursday night, but watch for how OKC counters the Knicks lone offensive threat.
2) How many different lineups will Billy Donovan trot out there?: Billy Donovan is the king of tinkering with lineups, what rotation will he start the year with?
3) The big 3: The Thunder made huge moves this offseason by acquiring Paul George and Carmelo Anthony this offseason. How will the big 3 play together?
For more news, notes, and opinion follow: @Rylan_Stiles on twitter.
---