Thunder weekly notebook; Clutch time, number 35, and more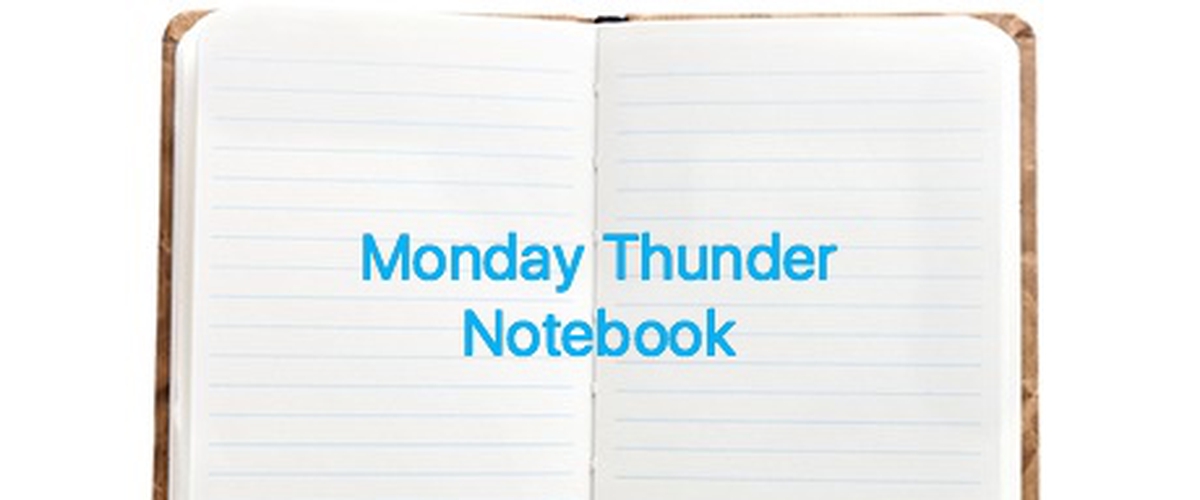 The first three games of the season are in the books for the Oklahoma City Thunder. They wrapped up the weekend with a buzzer beating loss to Minnesota to drop to 1-2 on the year. Here is what you missed over the last week:
Prior to the start of the season, the Oklahoma City Thunder signed rookie point guard PJ Dozier to a two-way deal. While it might not seem like a big deal, do you know what number PJ Dozier asked for, and got? 35.
Thursday vs the Knicks: The Thunder beat down the lowly New York Knicks, by a score of 105-84. Carmelo Anthony enjoyed playing against his former-team going for 22-points, 2-steals, a pair of blocks, and a trio of threes. Paul George silently stole the show. Having a +23 +/-, while scoring 28-points and grabbing 6-rebounds. Let us not forget about Russell Westbrook, who only went for a triple double dishing out 16-assists snagging 10-rebounds, and dropping 21-points.
Saturday @ the Jazz: The game in Utah was not so kind to the Thunder. As a team OKC turned the ball over 17-times, and shot 41% from the floor. The Thunder once trailed by 20-points, while being out rebounded. The big 3 had a lackluster game. Russell Westbrook scored 6-points on 18% shooting, 13-rebounds, and 9 dimes. Paul George sunk in 22-points shooting 42% and also turned the ball over 6-times, while Carmelo scored 26 on 46% shooting, only pulling down 3-rebounds something OKC counted on from Carmelo Anthony, that they have not gotten thus far.
Sunday vs the Timberwolves: I do not think this game can be topped. It was even, back-and-forth all game, before ending on an emotional rollercoaster. Steven Adams and Russell Westbrook took this game over. Adams, went for 17-points, 13-rebounds, a pair of blocks, and a steal. Russell Westbrook finally reverted back to his old self going on the attack, and not being unnecessarily passive. The MVP scored 31-points, and found his teammates for a score 10-times, while pulling down 5-rebounds. Raymond Felton proved his worth scoring 12 off the bench and providing a +23 while he was on the floor. It was all for not as Andrew Wiggins hit a 3 from the 580 area code off the glass, to beat the buzzer and the Thunder. That just added to Wiggins 27-points, and 7-boards.
Clutch time test: The Thunder hit a would be game winner with 4-seconds left, had Wiggins had not answer. However, our question was finally answered. After a time out, the Thunder drew up a beautiful play to inbound the ball to Russell Westbrook who takes a step in as if to drive before dishing it back out to Carmelo Anthony for a sweet three. They have so many options, and it seems to everyone that the odd men out will not be upset with who takes the last shot on a given night.
Upcoming games this week: On Wednesday Victor Oladipo, Domantas Sabonis and the Pacers come to Bricktown to face off with the Thunder, and Friday OKC travels to Minnesota for another meeting with the timberwolves.
For more news, notes, game updates, and opinions follow: @Rylan_Stiles on twitter.
---