2017 Buffalo Bills Preview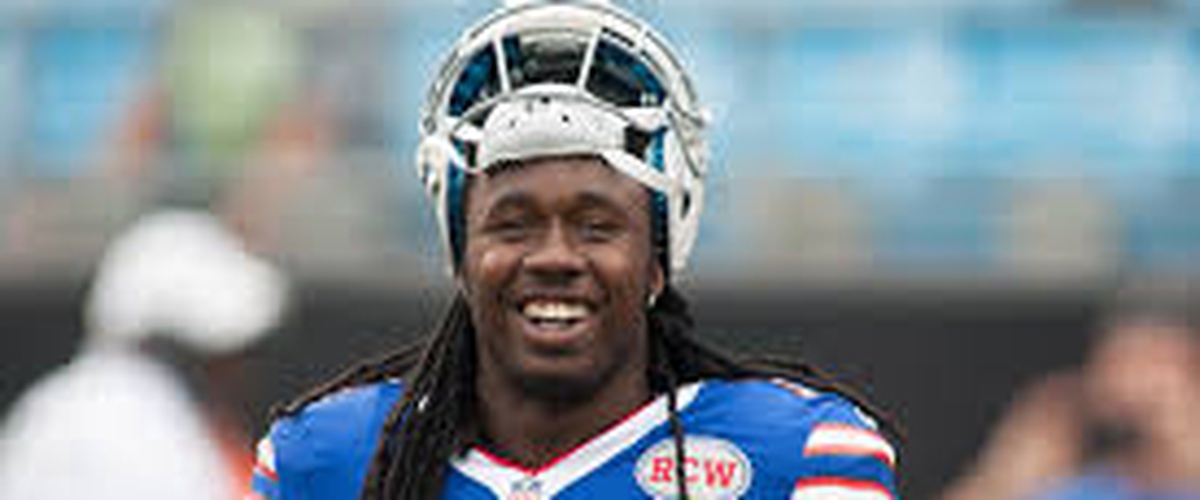 With the second team in the AFC East, I will be discussing the Buffalo Bills, led by coach Sean McDermott and the new GM Brandon Beane. The Bills got rid of their GM after the draft, but that was planned all along as that is usually the cycle on when teams hire and re-hire GMs. The work is not done, however, as they are forever trying to catch the Patriots in the division, and are the team with the longest playoff drought in the NFL.
DRAFT RECAP
To start off, the Bills selected CB Tre'Davious White 27th overall after trading down with the Chiefs, but still only had 6 selections. White fills an immediate need at corner after losing Stephon Gilmore and Nickell Robey-Coleman. WR Zay Jones was selected in the second round, and he fills in at another weak position, wide receiver. With Sammy Watkins' injury history, Jones could become the number one receiver very quickly. They also took G Dion Dawkins in the second round, and he will provide depth on the offensive line and have a chance to start at right guard. The other notable pick was QB Nathan Peterman, although he WEAisn't even guaranteed to make this roster.
FREE AGENCY
The Bills took some hits with players leaving, but they brought back OLB Lorenzo Alexander and RT Jordan Mills on team-friendly deals. The big fish, money-wise, was DB Micah Hyde, who can play both safety and corner. They also brought in FS Jordan Poyer from Cleveland, K Steven Hauschka from Seattle, WR Andre Holmes from Oakland and RB Mike Tolbert from Carolina. This is a random assortment of players that the Bills brought in, and I'm not sure how a lot of these guys will help the roster.
PLAYERS LEAVING
I think the Bills lost quite a bit, including two of their top three corners in Gilmore and Robey-Coleman, three of their top four wide receivers in Robert Woods, Justin Hunter and Marquise Goodwin, and the starting middle linebacker in Zach Brown. They do have quite a few of their own players available, however, such as safeties Aaron Williams and Corey Graham, DT Corbin Bryant and RB Reggie Bush.
STRONGEST POSITION
The strongest position group for the Bills, should they stay healthy, is the offensive line right now. The Bills don't have too many strengths this season from just looking at the roster, but the group of linemen looks pretty solid. Three players started all 16 games, and C Erik Wood and LT Cordy Glenn are their two best linemen. Throw in rookie Dion Dawkins, Cyrus Kouandijo and Vladimir Ducasse and you have a good group.
WEAKEST POSITION
The wide receiver group isn't good, the linebackers may not have enough viable players there, but the secondary is the clear weak spot. After not re-signing any of the safeties from last year along with letting Gilmore and Robey-Coleman go, this is the weak spot. Micah Hyde and Tre'Davious White are viable options to go alongside Ronald Darby, but the fourth starting spot is open and everything after.
FIVE MOST IMPORTANT PLAYERS TO THE BILLS' SUCCESS
QB Tyrod Taylor, WR Sammy Watkins, RB Le'Sean McCoy, DT Marcell Dareus, CB Ronald Darby
The front seven should be helped with the switch back to the 4-3, and DT Marcell Dareus needs to go back to his former self from three years ago for that group to be successful. Darby is the only notable returning defensive back, so he is the main man their now. Sammy Watkins needs to stay on the field and not struggle with injuries, and Le'Sean McCoy needs to continue to be his usual self for the offense to be successful. Lastly, Tyrod Taylor needs to show that last year was not a once in a lifetime season, and if all those things go well, this team might have a shot at .500.
PREDICTIONS
The Bills look to clearly be on the bottom half of the AFC once again, but they have solid front lines once again. How good this team is depends on Taylor and the skill players on both sides of the ball, and I'm not sure Le'Sean McCoy and Ronald Darby are enough on their own. They need players to step up massively, or the Bills won't even sniff the postseason this year. I'm going with a 6-10 record, maybe 8-8 if things break their way.
---