2017 Cincinnati Bengals Preview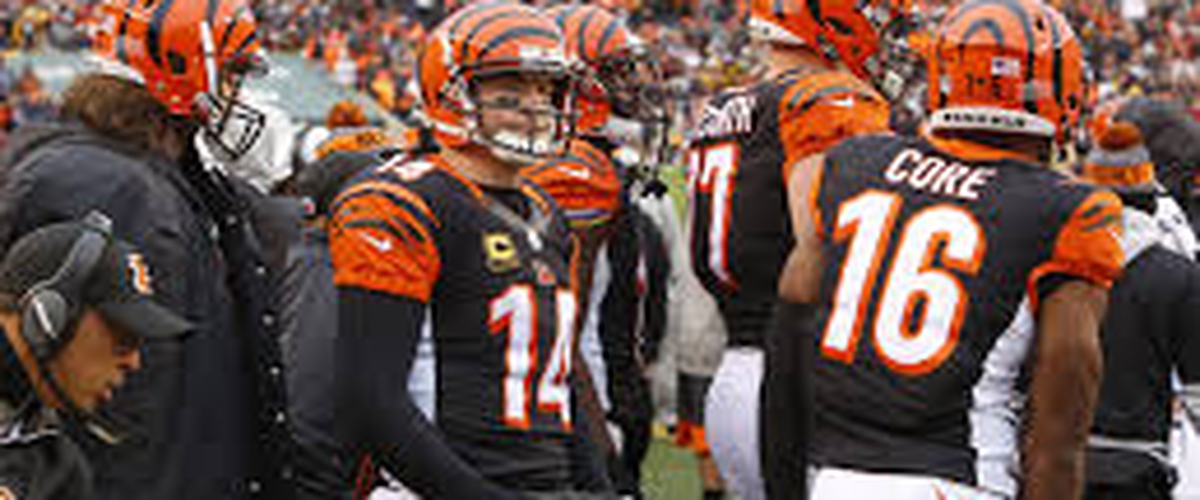 With the first team in the AFC North, I will be doing one of the more disappointing teams from the 2016 season, the Cincinnati Bengals. After a run of consecutive playoff appearances, the Bengals struggled last season, and not just due to injury. They struggled with the offensive line and the passing game, and I'm frankly surprised Marvin Lewis is still coaching the team. However, I do see them having a bounce back year, although a Super Bowl run is still not likely.
DRAFT RECAP
Some people really love the Bengals' draft, and some think that they could have done a lot better. I'm in the middle, especially because I believe John Ross is just what they need at wide receiver opposite AJ Green. Joe Mixon is kind of a risky pick, especially with the team already having Jeremy Hill and Giovani Bernard, but his upside is huge. Linebackers Jordan Willis and Carl Lawson are going to help fortify the loss of Rey Maualuga, and WR Josh Malone helps with receiving depth. DT Ryan Glasgow will fight with Andrew Billings and Pat Sims on who replaces Domata Peko.
FREE AGENCY
The Bengals were more draft-centric this off-season, as the only truly new player to join them was ILB Kevin Minter. OL Andre Smith re-joined after one season with the Vikings, and they also brought back DE Wallace Gilberry, RB Cedric Peerman and RT Eric Winston.
PLAYERS LOST
The Bengals had a couple of hits on the offensive line, and losing Kevin Zeitler and Andrew Whitworth are really big losses for a team that has had quality line play over the past few years. Defensive linemen Domata Peko and Margus Hunt are also on their way out, and RB Rex Burkhead signed with New England. ILB Rey Maualuga is also still a free agent.
STRONGEST POSITION
The Bengals have a lot of strengths which is why I believe they will bounce back, but right now I'm going with running back. A trio of Jeremy Hill, Gio Bernard and rookie Joe Mixon is dangerous for opponents, and they will have a hard time finding enough carries for everybody assuming they stay healthy. The secondary is also a strength in Cincinnati.
WEAKEST POSITION
The weakest position on the Bengals has to be the offensive line. After losing multiple starting linemen the past two seasons, the line is a bit torn up. Sure, Andre Smith came back, but he is over 30 and suffered injuries with the Vikings. RG is also a huge question mark, and RT Cedric Ogbuehi is very young. Center is where they are best off, with Russell Bodine being the only guy to start every game last year.
FIVE MOST IMPORTANT PLAYERS TO THE BENGALS' SUCCESS
QB Andy Dalton, WR AJ Green, DT Geno Atkins, OLB Vontaze Burfict, S George Iloka
Believe it or not, but Andy Dalton actually is a decent quarterback. The pressure is on the passing offense this year, though, with how good the running game should be. AJ Green is what makes that offense go, and he is a top five wide receiver in the NFL when healthy. Geno Atkins is among the best defensive tackles in the NFL, and OLB Vontaze Burfict got 101 tackles in 11 games. He can't get suspended again. George Iloka is the leader in that secondary now, especially with all of Adam Jones' off-field questions and that they have numerous young corners to throw out at you.
PREDICTION
Pittsburgh has a great offense, and Baltimore will always be around, but I really like how this Bengals' team looks again. The defense looks solid, the running game looks good and they actually have more than just AJ Green in the passing game now. It's all about the offensive line in Cincinnati. I think that 9-7 or 10-6 is reasonable, and a playoff push will happen again.
---