First Ever Los Angeles Chargers' Preview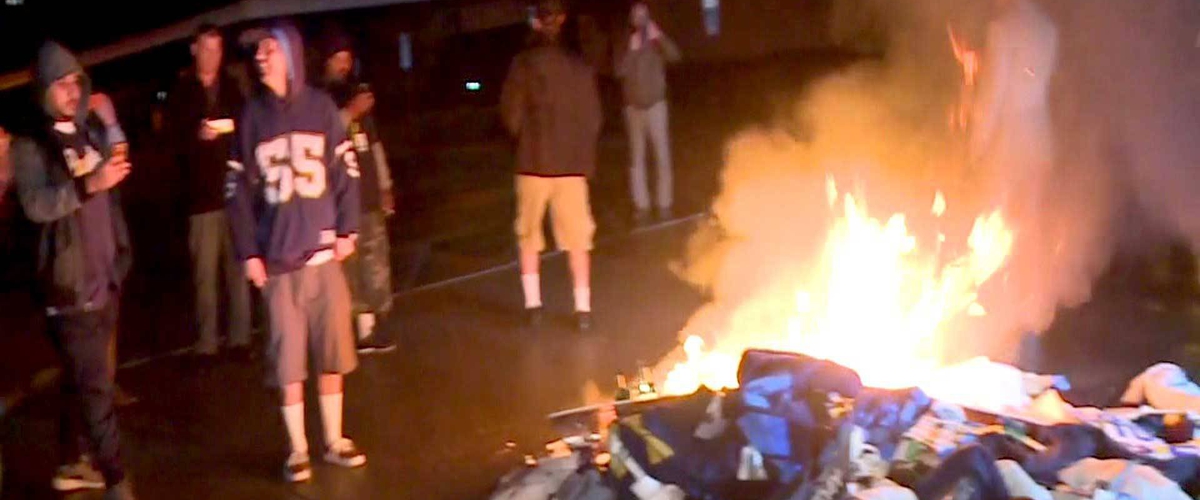 After leaving San Diego in "bonfire fashion", the Los Angeles Chargers are born from the ashes. The Chargers are a team that has been ravished by injuries the past few seasons, and while some think they need to rebuild to get above the rest of the AFC West, I actually really like this roster. The Chargers have made some nice additions over the past few seasons that have went under the radar, and they look like they could be a dangerous team for those who aren't prepared for them.
DRAFT RECAP
The Chargers chose to go offense in the first three rounds, starting off by putting a solid receiving group over the top with WR Mike Williams from Clemson. They then boosted the guard position with both Forrest Lamp and Dan Feeney, and both could feasibly start this season. They also took DB Desmond King in the fifth round, and prior to this season he had first round grades, so they may have gotten a steal there.
FREE AGENCY
The Chargers paid big money to LT Russell Okung, and outside of that, they are hoping that the injured players from last season come back to improve this team enough. WR Keenan Allen, CB Jason Verrett, OLB Jeremiah Attaochu and DT Brandon Mebane are just four of the numerous, numerous Chargers who ended the season on IR with at least 6 games to go. You can't win that way.
PLAYERS LOST
The Chargers lost versatile RB Danny Woodhead to Baltimore, but he was another player who didn't play much due to injury. ILB Manti Te'o is gone, and I must say it was much more under the radar than expected after that whole "catfishing" incident. G DJ Fluker is now with the New York Giants, and they also have a solid number of free agents still available. CB Brandon Flowers, G Orlando Franklin, T King Dunlap, DL Sean Lissemore and RB Dexter McCluster are the most notable.
STRONGEST POSITION
This is a tough one, because I really like the wide receivers, but I have to go with the defensive ends. A trio of Joey Bosa, Melvin Ingram and Attaochu is the most underrated pass rush in the NFL, and I promise it won't stay that way as long as they are all healthy. Ingram and Bosa combined for 18.5 sacks last season, and Bosa missed the first four games.
WEAKEST POSITION
This has to be offensive guard, because they are looking to start two rookies at that position. Yes, Lamp and Feeney are among the best in their class, but that doesn't make them among the best in the NFL.
FIVE MOST IMPORTANT PLAYERS TO THE CHARGERS' SUCCESS
QB Phillip Rivers, RB Melvin Gordon, WR Keenan Allen, DE Joey Bosa, CB Jason Verrett
So, there are a few things I would like to say about this group. One, Phillip Rivers is underrated as a quarterback, and he has a dangerous group of receivers and tight ends now. Keenan Allen is the key to that group becoming dangerous, as he is the best but has suffered through multiple injuries lately. Melvin Gordon changes the offense if he plays like he did in his second season, and DE Joey Bosa is the most talented guy on this team. CB Jason Verrett gives a viable option opposite of star CB Casey Hayward, and perhaps gives San Diego the best corner duo in the AFC West if he stays healthy.
PREDICTIONS
The AFC is really tough to predict, mainly because the Browns and Jets are the only sure-fire bad teams. I can make a case for all four of the AFC West teams winning the division, but the Chargers are probably the least likely to do it. I think this team will be fun to watch and be a dangerous road game for contenders, but they probably won't do better than 8-8 because of the strength of their division.
---