MLB Awards After 2 Months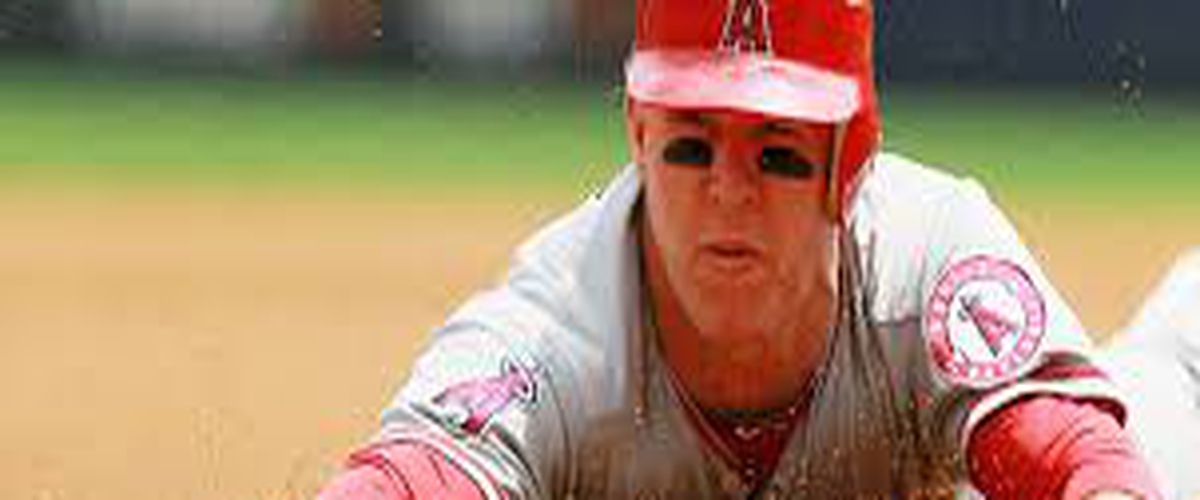 One third of the MLB season has happened already, and there are many different surprises, both good and bad. Along with those surprises, there are players and teams that are right where expectations thought they would be. So, here are my AL and NL awards for the first third of the 2017 season.
MVP
NL: CF Charlie Blackmon, Colorado .329 AVG, 13HR, 46RBI, .989 OPS
Others considered: Ryan Zimmerman and Bryce Harper (Washington), Eric Thames (Milwaukee), Mark Reynolds (Colorado), Cody Bellinger (LA Dodgers), Paul Goldschmidt (Arizona)
AL: CF Mike Trout, Los Angeles (Angels) .337 AVG, 16HR, 36RBI, 10 SB, 1.203 OPS
Others considered: The Houston Astros, Miguel Sano (Minnesota), Francisco Lindor (Cleveland), Aaron Judge (New York Yankees)
So far, the American League is a lot more clear-cut than the National League as far as the MVP race goes for the first third, but don't expect it to be the same later. Mike Trout just was declared out for two months, so the MVP race is back to being a race. The NL was a bit tighter to this point, but I went with the best player on the best team, which is Charlie Blackmon, over the statistically similar Harper and Zimmerman in Washington.
CY YOUNG
NL: SP Clayton Kershaw, Los Angeles Dodgers 7-2, 2.37 ERA, 78 K, 76 IP
Others considered: Greg Holland (Colorado), Max Scherzer (Washington), Jacob deGrom (New York Mets), Stephen Strasburg (Washington)
AL: Dallas Keuchel, Houston 8-0, 1.81 ERA, 62 K, 69.2 IP
Others considered: Chris Sale (Boston), Ervin Santana (Minnesota), Lance McCullers (Houston), Carlos Carrasco (Cleveland)
The Cy Young race is clear in the NL right now, as long as Kershaw is healthy, nobody really stands a chance. The only reliever I have up right now is Greg Holland of Colorado, and that is due to a 1.37 ERA and 19 saves. In the AL, it could easily go to Sale or Santana, but I chose a member of the Houston Astros rotation who is having a phenomenal season as well and is the ace we thought he would be last season.
ROY
NL: LF Cody Bellinger, Los Angeles Dodgers .271 AVG, 11HR, 29RBI, .951 OPS
AL: RF Aaron Judge, New York Yankees .319 AVG, 17HR, 35RBI 1.106 OPS
Right now, Aaron Judge is in MVP consideration as a rookie, and his home run total of 17 leads all of baseball. As for the NL, Cody Bellinger hasn't even played the entire season, he came up in late April, and is already on a tear at the major league level.
SURPRISE STAR
NL: 1B Mark Reynolds, Colorado
Others considered: Eric Thames (Milwaukee), Cody Bellinger (Los Angeles Dodgers), Chris Owings (Arizona), Ryan Zimmerman (Washington)
AL: INF Marwin Gonzalez (Houston)
Others considered: Aaron Judge (New York Yankees), Yonder Alonso (Oakland), Avisail Garcia (Chicago White Sox), Corey Dickerson (Tampa Bay)
Mark Reynolds and Marwin Gonzalez started out the season as bench players, and Mark Reynolds might not have been favored to make the roster going into Spring Training. Now, Reynolds has taken the starting job at first from Ian Desmond (not his fault, he was injured) and Marwin Gonzalez leads Houston in runs batted in despite not being a "starter" at any position. He is the best utility infielder in baseball.
SURPRISE TEAMS (GOOD)
NL: Colorado Rockies
Others considered: Milwaukee Brewers, Arizona Diamondbacks
AL: New York Yankees
Others considered: Minnesota Twins, Houston Astros, Baltimore Orioles
Not a lot of good surprises are going on in baseball this season, there are much more surprising bad teams. With that said, Colorado's pitching has made them the best team in the NL and the leader among the positive surprises. Arizona is a wild card team right now, and they are performing like they thought they would last season while the Brewers still lead the NL Central.
As for the AL, the Yankees were expected to be decent, but not in control of the AL East. Houston is 20 games above .500, and weren't expected to be this good at this point. Minnesota is leading the AL Central, and Baltimore has also performed better than expected.
SURPRISE TEAMS (BAD)
NL: San Francisco Giants
Others considered: Pittsburgh Pirates, New York Mets, Chicago Cubs
AL: Seattle Mariners
Others considered: Texas Rangers, Kansas City Royals, Toronto Blue Jays
The Cubs are still close to being in the lead in the NL Central, but right now they were expected to be where Houston is in the American League. Division rival Pittsburgh looks like what they have worked so hard to build is falling apart, and the Mets have been decimated by injuries. But the worst of the worst is San Francisco, who is the worst team in the NL West and just can't figure out how to win anymore.
The AL is different, but Seattle has once again failed to live up to preseason hype. They are sitting in last in the AL West, and have no real hope of making the playoffs this season. Kansas City is also bad, and they won just two seasons ago. Toronto has made the past two AL Championships, and are now in last place. Texas is heating up, but they were expected to be better than this.
---