Packers' Positional Previews: Offensive Line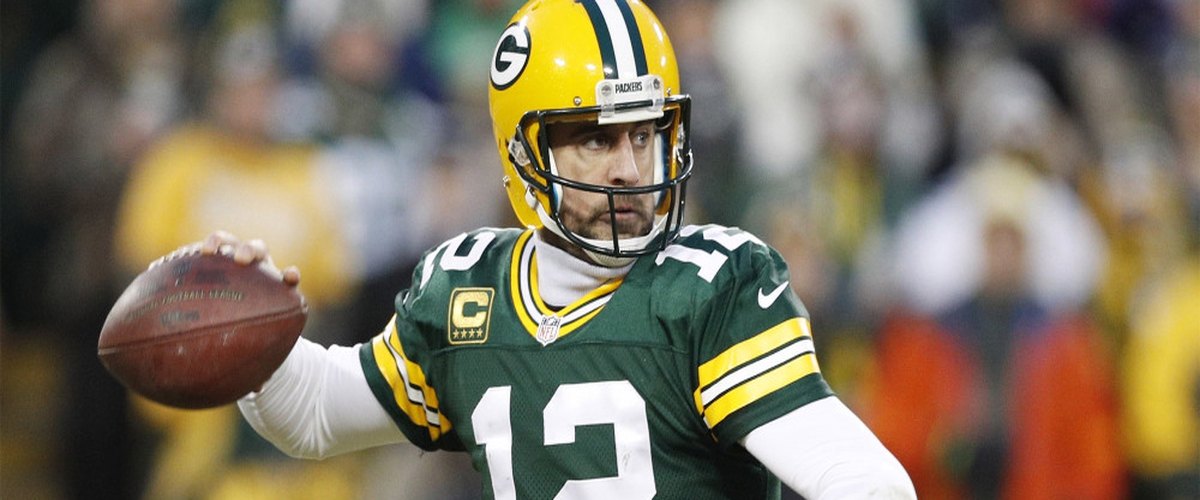 Yes, who will be protecting this man this season? That job belongs to the offensive line, who has gone through a bit of a turnover this past year. Longtime starting guards Josh Sitton and TJ Lang are both gone, as well as a versatile starter and backup in JC Tretter. We did bring in veteran G Jahri Evans, as well as use a sixth round selection on a guard, but GM Ted Thompson and head coach Mike McCarthy are confident about guard. After what Lane Taylor did last year, or didn't do to put it better, you have to give them the benefit of the doubt. But it's really hard too...
TACKLES
#69 David Bakhtiari; 5th season out of Colorado
Bakhtiari is regarded as one of the best left tackles in the game, and his job is arguably the most important on the line. He, Sitton and Lang were all scheduled to be free agents this past off-season, but the Packers decided that keeping him over the other two was in their best interest. Bakhtiari is fresh off of a Pro-Bowl berth as well.
#75 Bryan Bulaga; 8th season out of Iowa
Bulaga now is the veteran of the linemen as a whole, which is kind of surprising. Sure, Evans is older at guard, but he doesn't have the longest tenure. Bulaga moved from left to right to make room for Bakhtiari four years ago, and that move has given the Packers one of the best tackle tandems in the NFL.
#78 Jason Spriggs; 2nd season out of Indiana
Spriggs is a big lineman, but his second round selection from last season is still a bit baffling if they don't intend on trying him out at guard. Bakhtiari and Bulaga both have multiple years remaining, longer than Spriggs' draft contract, so it's confusing as to why they not only selected him, but traded up for him. I hope they can find a role for him.
#68 Kyle Murphy; 2nd season out of Stanford
Not only did they take Spriggs last season, but they took Murphy as well in the sixth round. Murphy was a perennial "healthy inactive" last season, and hopes to be one of the linemen who gets to be on the active roster a bit more. He has potential, but didn't find it last season.
#70 Robert Left out of Auburn and #77 Adam Pankey out of West Virginia are both undrafted rookies.
GUARDS
#65 Lane Taylor; 5th season out of Oklahoma State *undrafted
Thompson and McCarthy both had enough confidence to start Taylor and let the Pro-Bowler Sitton walk, and it paid off. Taylor was by no means as talented as Sitton has been, but he wasn't noticed frequently for allowing tackles to sack Rodgers, or make tackles for loss in the backfield. I honestly don't pay enough attention to offensive linemen to know enough, but in my opinion, not having your name called often by Joe Buck is a good thing.
#73 Jahri Evans; 12th season out of Bloomsberg
This was a smart signing by Thompson, because everybody knows that the next guy on the list can't be trusted. And, with the unwillingness to move Spriggs or Murphy into guard, the right guard position is hazardously thin without Evans. It still might be, but at least he gives them a chance.
#67 Don Barclay; 6th season out of West Virginia *undrafted
I really don't understand the fascination the front office and coaching staff has with Barclay. It seems that every time somebody gets hurt and he has to go in and play, some catastrophic mistake happens that either costs or nearly costs drives, and even games. I don't remember the exact play last season, but Lane Taylor went out for one play and Barclay came in, and something happened that altered the momentum the Packers had and we ended up losing. And this seems to happen more often than not with him, and I hope they cut him so he can go screw up the Vikings (but know they won't).
#79 Kofi Amichia; Rookie out of South Florida
See what I mean by hazardously thin? A sixth round pick is the fourth guy on the depth chart, and hopefully he will be third when Barclay leaves. Thompson is good at finding linemen in late rounds, but I don't think a Super Bowl contender should have this much concern with the guard position.
#64 Justin McCray; 1st season out of Central Florida *undrafted
McCray was on the Titans practice squad for the entire 2014 season, didn't make the cut in 2015, and has been sitting since. The Packers signed him before the draft this off-season.
#60 Thomas Evans out of Maryland and #74 Geoff Gray out of Manitoba were both undrafted free agents.
CENTERS
#63 Corey Linsley; 4th season out of Ohio State
Linsley has quietly been one of the best centers in the game, and he was definitely a steal in the fifth round of his draft. Having Linsley is why we were able to let Tretter go, as they both shared time as the starting center.
#62 Lucas Patrick; 1st season out of Duke
Patrick is listed as a guard on packers.com, but we need a backup center that isn't an undrafted rookie, and I know that Patrick spent time with the Packers' practice squad last season. Barclay can also "play" center, but I chose Patrick because there is a chance that Barclay might actually start at right guard.
Overall, I think that the Packers must think that having two great linemen next to mediocre and even below-average linemen is good enough. Like, as long as you have a foundation at the edges and in the center, you don't need anything else to hold it up. That may work for fences and walls, but I'm not so sure about offensive lines. For those who think we might make a trade or add a free agent, that already happened. It's Jahri Evans. Ultimately, we'll be fine, but they do like to make us nervous in Green Bay.
---