Cody Bellinger exceeding own expectations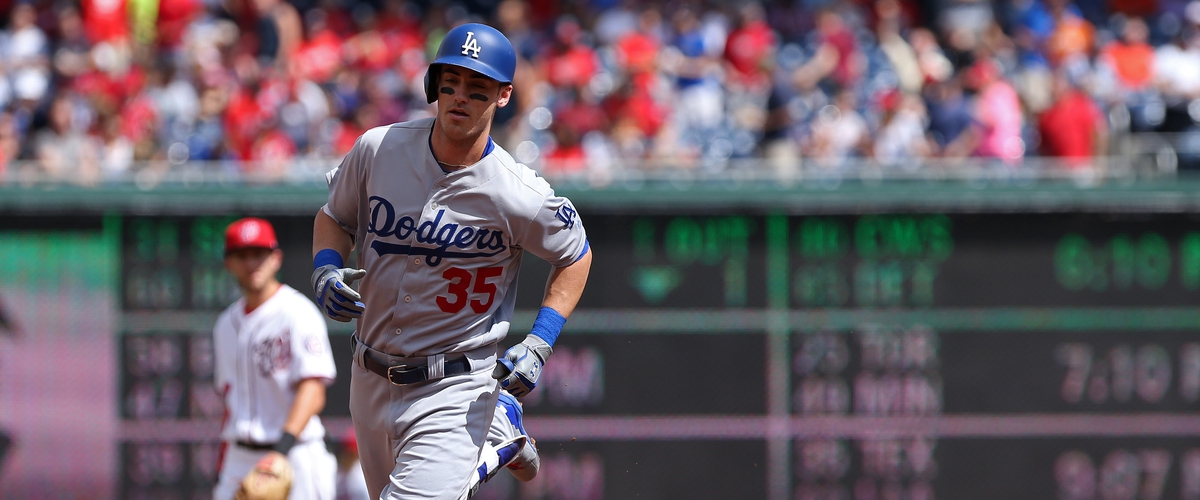 Cody Bellinger's 2017 season has been so remarkable, that he has exceeded his own expectations coming into this year. On Saturday, Bellinger crushed his 38th home run of the year, which tied the National League record for most home runs by a rookie.
Following Saturday's game, Bellinger was asked what his expectations were entering the season, his response "A September call-up." said Bellinger. "That was the goal in spring training. Obviously I wanted to be up here earlier. But to be honest, the team that we had I just didn't think there was a chance. Everything else that came this year has been crazy."
Bellinger was called up to the Dodgers on April 25, since then he has made him self a vital part of the Dodgers offense, and a big reason for their success this year. Bellinger is the favorite to win National League Rookie of the Year, and will be considered for the MVP as well. Bellinger is hitting .273, with 38 home runs and 88 RBIs in 119 games this year.
If Bellinger is able to hit 2 more home runs and bring his total for the year to 40, he will become just the third rookie ever to hit 40 home runs in a season, joining Mark McGwire and Aaron Judge. Judge joined McGwire when he hit his 40th home run of the year on September 11th.
Bellinger and the Dodgers have 13 games remaining this season in which he can attempt to join elite company, and continue to exceed his own expectations.
---