NBA Team Preview: Philadelphia 76ers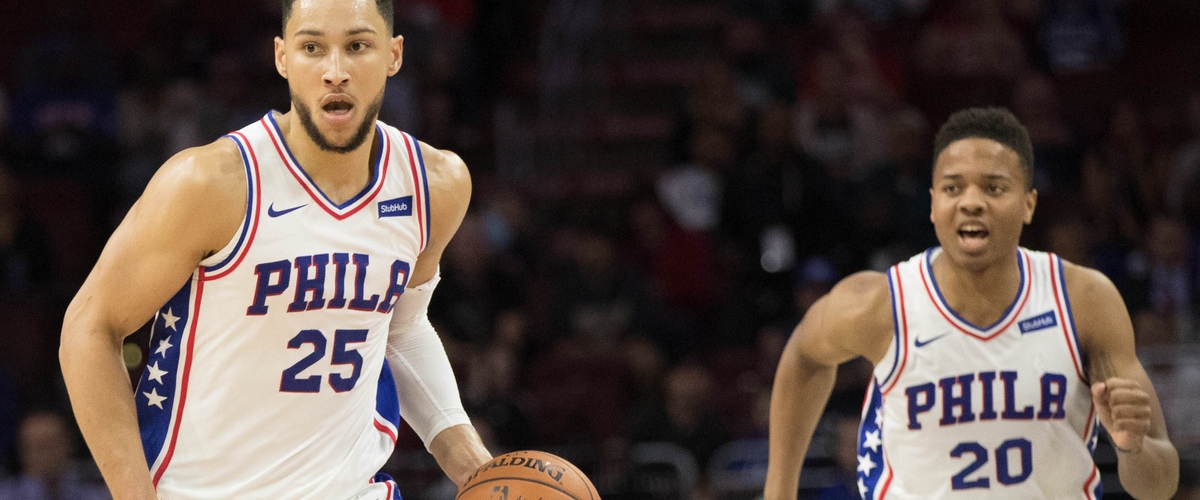 The 76ers are an upcoming team in the NBAs Eastern Conference.
Projected Starting 5
PG Markelle Fultz
SG JJ Redick
SF Ben Simmons
PF Dario Saric
C Joel Embiid
Philadphelia has made lots of big moves in the draft and offseason. They have been in a rebuilding process for a long time and are finally ready to break out this season.
The 76ers have selected back to back number one picks in the draft. Ben Simmons (LSU) from last years draft and Markelle Fultz (Washington) from this years. Joel Embiid had a phenomenal break out season last year, although only playing under 30 games Joel was still in great contention for ROTY. Dario Saric playing alongside Joel in the frontcourt also had an amazing season. Markelle Fultz this years number 1 pick which Philly traded up to draft, will be their starting point guard. JJ Redick the 76ers signed this sharpshooter to be their starting shooting guard. Finally Ben Simmons missing the entire 2016-2017 Season with a foot injury. The 2016 #1 overall pick has a great potential in his size, playmaking, and athleticism, but needs to work on an outside shot. Phillys bench is actually very decent with Robert Covington, Sergio Rodriguez, lots of veterans, and other young talent.
If Philadelphia can keep their young core healthy they will be a interesting team in the 2017-2018 year, and may even be a contender in years to come.
2017-2018 Season Prediction- 39-43 8th Seed
---