Dear Sandy Alderson: Please Make These Changes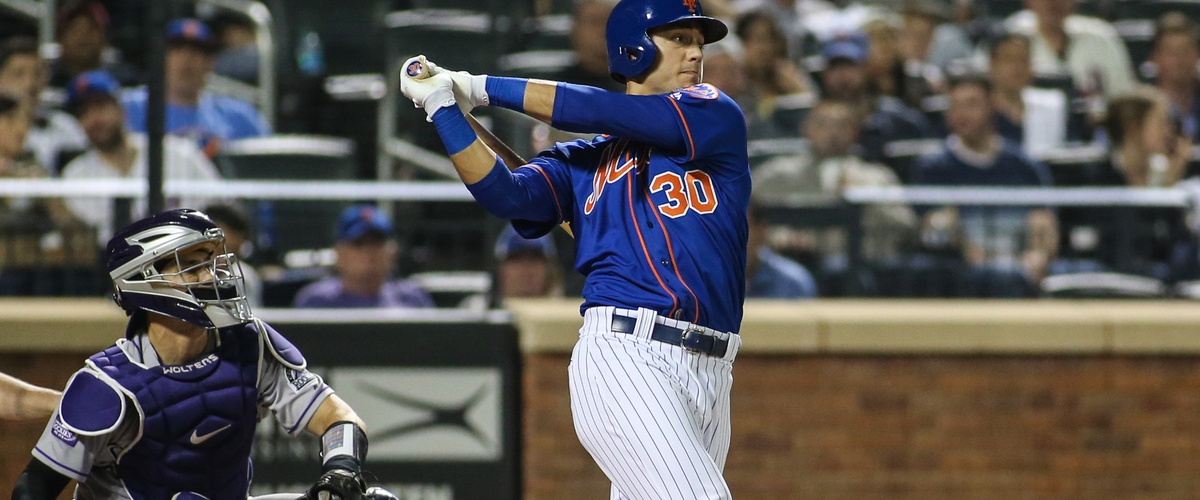 After such a rollicking start, the Mets have become ice cold, getting swept at home by both the Atlanta Braves and the Colorado Rockies, bringing them to a 17-15 record on the year after starting 11-1. Obviously this cold stretch has Mets fans panicking because they expect nothing good in the universe to happen to them, due to repeated offenses of let downs. I don't believe the panic button should be pushed, yet, but changes definitely need to be made to this ice cold lineup, bullpen, and rotation.
The changes do not need to be drastic, but they are moves that need to be addressed because sarcastic comments like "We need to score more runs" are not cutting it at the moment. I understand it's early in the season, but the Mets must make moves before the Braves run away with the division, or the Nationals make a remarkable comeback. The changes are simple, but effective, and here are my suggestions.
1. Send Amed Rosario down to Triple-A Las Vegas and call up Gavin Cecchini
This may sound blasphemous, but it is not a terrible move to consider. Rosario has been taking too many down the middle pitches and swinging at pitches in the dirt. His OPS+ has been awful at 54 (league average is around 100) and has been worth -0.4 WAR. Translation, he needs refinement. He's going through the pains Dansby Swanson of the Braves went through last year, and a demotion to AAA helped Swanson. The same should go for Rosario. A reputation as a top prospect should not be enough justification to keep him in the majors, and demoting him would be good for him to learn plate discipline and how to make harder contact.
As for who should be called up, former first round pick Gavin Cecchini has been tearing it up in Vegas batting .313 with 2 HR's and 9 RBI's. He's a good gap player to keep on the roster until Rosario improves at the plate.
2. Pester the Marlins about JT Realmuto's availability
The Mets are in dire need of a catcher. Jose Lobaton and Tomas Nido are performing, to put it nicely, horribly. They still cannot throw out any runners and are batting an abysmal .154 combined. Meanwhile for the lowly Marlins, JT Realmuto is hitting .328 with 4 HR's to go along with a 1.1 WAR. Obviously it will take a king's ransom to get Realmuto, but it is worth it. Consistency behind the plate is something the Mets have dearly been lacking since Mike Piazza was on the team. The Marlins are going nowhere this season, and although the Mets will have to dig into a depleted farm, it is a move that MUST be made before the deadline.
3. Call Jacob Rhame or Gerson Bautista and demote Hansel Robles
Pointman struck again yesterday, this time giving up the game winning home run. Anybody but him, please.
4. Michael Conforto gets a few days in Triple-A?
This one is a stretch, but it wouldn't hurt would it? Conforto looks lost, and I believe he is trying to buy into the launch angle revolution even though he hit 27 home runs in less than 110 games last year. Give him a few games in Vegas and maybe he'll find himself. The least likely scenario, but should be one considered.
---