Who Will be the Mets Closer in 2020?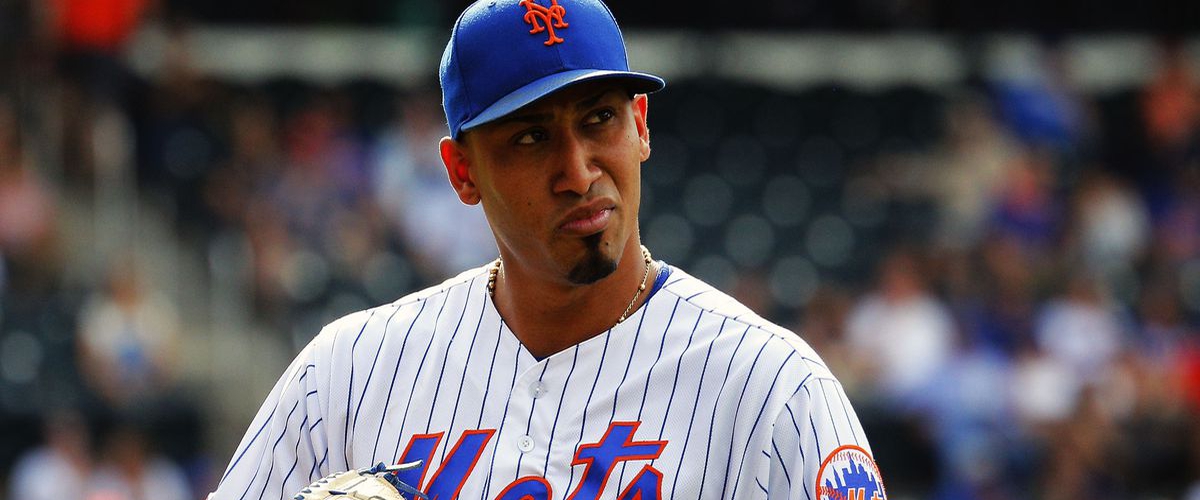 Spring Training 2.0 is about to get underway. When everything got shut down in March, there was one question that the Mets had not yet answered. Who will be the closer? For the past few seasons the bullpen has been one of the team's major inconsistencies that has caused a lot of frustration among fans. So many times in the past has Jacob deGrom kept the Mets in the game for 7 or 8 innings only for the bullpen to waste the solid effort. That being said, who wins the closer job is not a question that should be taken lightly, especially with a shortened season. Last season, Edwin Diaz had the job after an all-star 2018 with Seattle, but a very disappointing 2019 has led to questions about whether he will get another chance in 2020. Considering this uncertainty, here are three likely candidates to become the Mets closer.
Option 1: Edwin Diaz
2019: 66 G, 2-7, 5.59 ERA, 58.0 IP, 99 SO, 26/33 SV
In 2018, Edwin Diaz, was an all-star with the Seattle Mariners, and led all of baseball with 57 saves while maintaining an ERA just under 2. That offseason, new Mets GM Brodie Van Wagenen made a bold win-now move by trading for him as part of a blockbuster deal. However Diaz was unable to carry over much of that in 2019 as his ERA skyrocketed up as he continued to have troubles protecting leads in the ninth inning. Despite that, Mickey Callaway continued to give him chance after chance, until it got to the point where his work had to be limited in the 2nd half. It is quite possible that Mets would have made the playoffs had Diaz been far more effective. As former Met draftee Jarred Kelenic continues to progress through Seattle's minor league system at a rapid rate, this makes the trade look worse and worse on Brodie's part. One upside is that Diaz did not seem to experience a decrease in velocity, so there is still hope that he could potentially return to old self. I would not be surprised if new manager Luis Rojas decides to give him another chance in the closer spot, but he would need to be held on an even shorter leash than last season, with only 60 games in the season.
Option 2: Seth Lugo
2019: 61 G, 7-4, 2.70 ERA, 80.0 IP, 104 SO, 6/11 SV
In 2019, Seth Lugo was by far the Mets most effective reliever. Despite his strong desire to become a starter, he has been successfully able to hold down the fort in a generally otherwise struggling bullpen. When Diaz struggled, Lugo was called upon in more and more high-leverage situations. He also has the ability to go multiple innings if needed. The downside is that the Mets have continued to express a small amount of concern over his elbow which explains their hesitancy to use him on consecutive days. Although Diaz appears to be the clear frontrunner, Lugo may wind up being called upon for more save opportunities in 2020 if Diaz struggles. There is also a very small opportunity he may become a starter again if someone gets injured, but I wouldn't count on it.
Option 3: Dellin Betances
2019: 1 G, 0-0, 0.00 ERA, 0.2 IP, 2 SO
2018: 66 G, 4-6, 2.70 ERA, 66.2 IP, 115 SO, 4/7 SV
One of the biggest moves the Mets made this offseason was signing former Yankee reliever Dellin Betances. Unfortunately, he does not have much of a sample size from last season as he missed the first five months of the season with a shoulder injury, before tearing his achilles tendon in his only appearance that September. Regardless, many Mets fans were already familiar with their former crosstown rival who made four straight all-star teams from 2014 through 2017. Despite being regarded as a strikeout machine, Betances has seen limited time in the closer's role mainly due to the fact that the role has mostly belonged to Aroldis Chapman, in addition to some concerns over Betances' control. In total, he has accumulated 36 saves over the course of his career, with a season high of 12 in 2016, so it's not like he is completely unfamiliar with the role. Despite not pitching at his normal velocity in March, he believes he will reach that point once the season starts, with the extended time off helping his cause. Regardless of what role he plays this season, the NYC native is expected to come up big for the Mets in 2020.
As mentioned before, it is believed that Rojas will give Edwin Diaz another chance to prove he can handle the closers role once again. However, he can't afford to give him too long of a leash, or he will need to find someone else such as Lugo or Betances to get the job done if Diaz struggles in a shortened 2020. Personally, I wouldn't even name a full-time closer just yet, and would rather go with the hot hand, and/or base the opportunities on the types of matchups and rest schedules. Regardless of who slides into what role, many Mets fans hope that the bullpen preforms far more effectively in2020 than they did 2019.
---