Cespedes Returns With a Splash in Mets Opening Day Win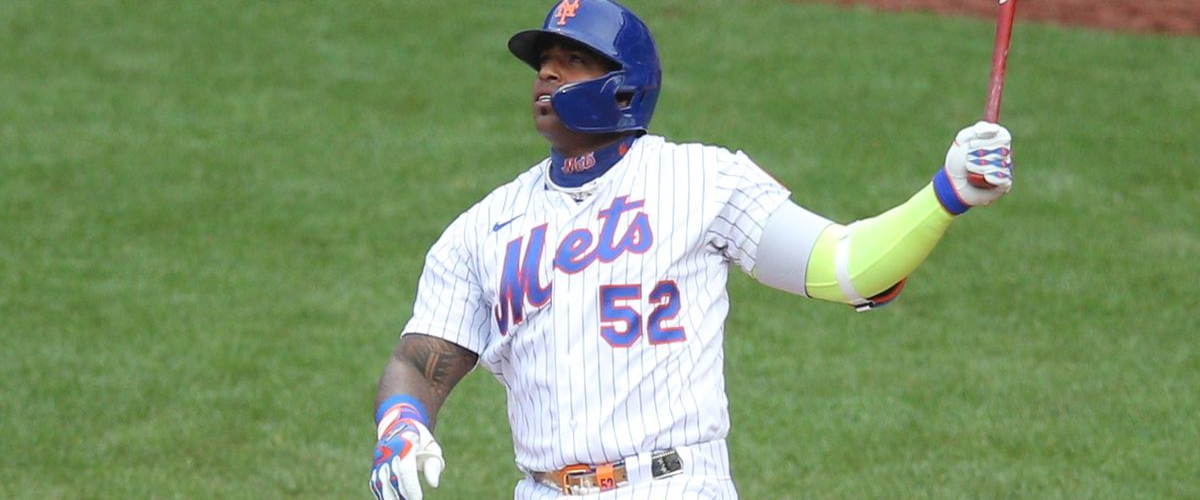 It only took an extra four months, but Opening Day finally arrived. Yet it felt like business as usual for the New York Mets who defeated the Atlanta Braves 1-0 to improve their historic Opening Day record to to 39-20. The pitching was at its best on both sides with arguably the best pitcher in baseball, Jacob deGrom striking out eight over 5 one-hit innings for the Mets. Due to a minor setback he had during Summer Camp, rookie manager Luis Rojas set just an 80 to 85 pitch limit on him prior to the game. In the end, deGrom threw just 72 pitches, but Rojas decided not to bring him back out for the sixth. Meanwhile, Braves pitcher Mike Soroka was nearly as dominant blanking the Mets for six frames. The Mets turned to the bullpen with Seth Lugo pitching two scoreless innings, before the Mets came up in the bottom of the seventh.
With one out in the bottom in the seventh, designated hitter Yoenis Cespedes stepped up to the plate for the Mets facing Braves reliever Chris Martin. It had been just over two years since Cespedes' last major league, which came on July 20, 2018. Despite his struggle with injuries, he has been determined to prove to the league why he deserves a contract for next season. The delay in the season, as well as the addition of a DH in the National League definitely helped his recovery process. Cespedes did not disappoint, as he crushed a home run to left field. The cardboard cutout crowd roared. As he reached the dugout, the entire team seemed to ignore social distancing guidelines, and didn't hold back when it came to congratulating him.
The score remained the same going into the top of the ninth when the Mets called on Edwin Diaz to close the door. After a disastrous 2019, many Mets fans held their breath with every pitch. Thankfully, Diaz did not disappoint. Working around a walk to Freddie Freeman, he struck out two and recorded the save in the Mets first win of the season. This win has to feel even bigger than Opening Day wins in previous seasons, with each game carrying more weight this season. With expanded playoffs, more and more fans are expecting the Mets to make the playoffs this season. It's only one win, but hopefully it is a sign for bigger and better things throughout the season.
You can view the box score of the game here:
https://www.mlb.com/gameday/braves-vs-mets/2020/07/24/631242#game_state=final,lock_state=final,game_tab=box,game=631242
---