Will Kevin Durant and Kyrie Irving join forces in New York this summer?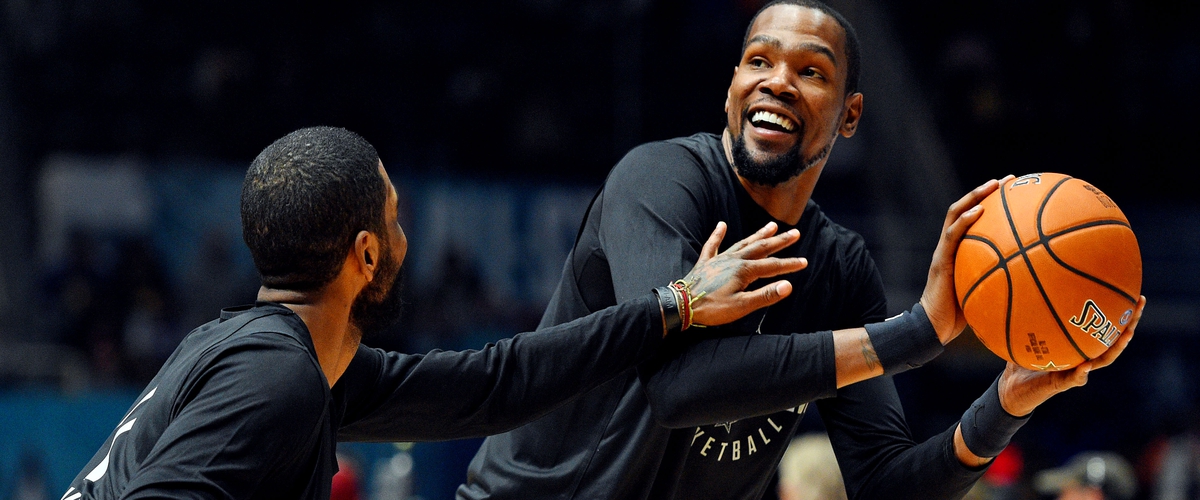 It has been speculated for months that both superstars, Warriors Kevin Durant and Celtics Kyrie Irving, may join forces in New York this summer. After winning a 3-peat with the Golden State Warriors, Durant may leave in free agency and venture off to win on his own. Besides, he learned how to win under 3-time NBA Champion Stephen Curry's guidance.
In Kyrie's case, he is not needed in Boston. It was evident after their 4th straight losses after the All-Star break. The Celtics were not clicking in all cylinders and didn't trust each other. However, when they blowout the Warriors, they reminded everyone that they can beat any team.
Now back to Kevin Durant and Kyrie Irving's possibly teaming up in New York!
There is no secret that both Kevin and Kyrie are close friends. Recently, they were spotted in Miami together and having a conversation in a hallway at All-Star weekend. We can only assume that Kyrie putting up the number 2 sign up during his conversation with Kevin, will only make us believe that they will team up this summer.
Here is my prediction.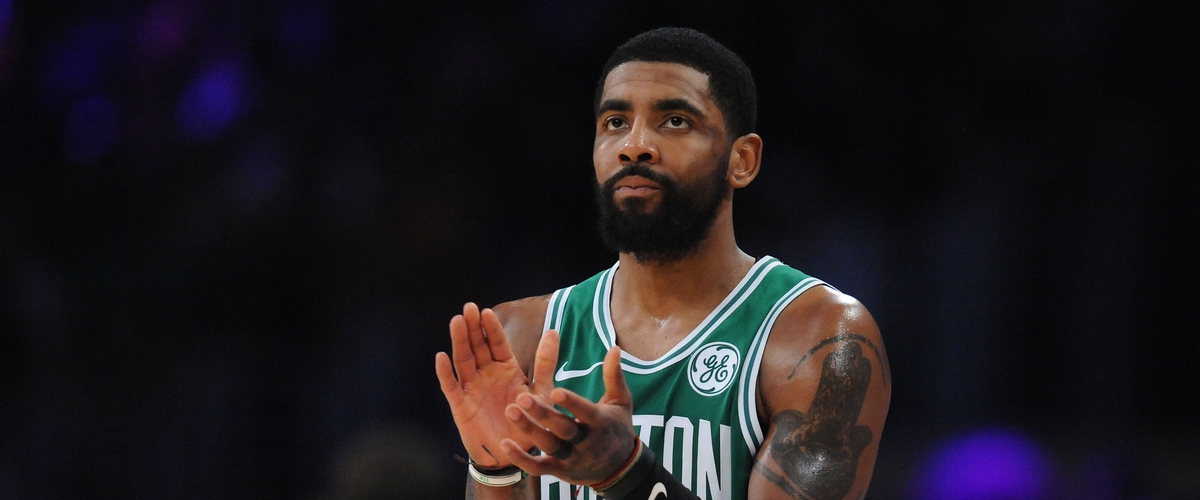 I think that Kyrie Irving will make the first move and head to the Knicks.
Why you may ask?
Because all season long, we have seen Kyrie's frustration with the team. What's worse, he is turning into his former teammate, LeBron James, who doesn't lead by example. A few seasons ago, we knew that Kyrie didn't want to be under LeBron's shadow for the rest of his career. Instead, he was traded to Boston and wanted to have his own team.
However, during the playoffs, both him and Gordon Hayward were injured and the team itself played extremely well. What this means is, the Celtics doesn't need Kyrie Irving. The team already proofed that they can win without him. Even rising star Jason Tatum emerged and was slated to become an All-Star this year.
Only time will tell what Kyrie will do when free agency arrives.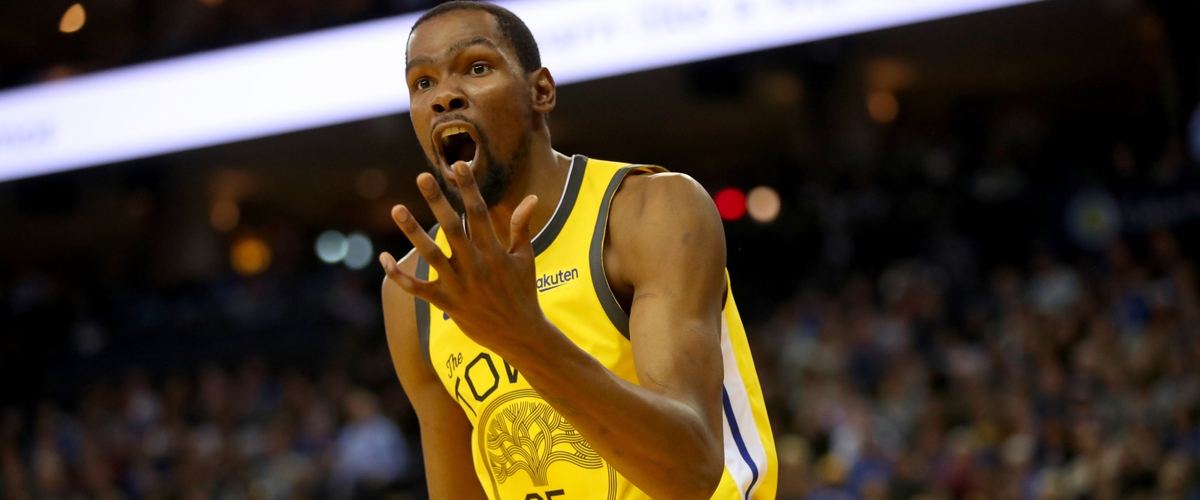 Meanwhile, Kevin Durant had his own drama to deal with in Golden State. First, he had an intense argument with fellow teammate, Draymond Green about not giving him the ball. Second, Kevin didn't like Warriors coach Steve Kerr's comments about playing "angry".
Finally, the Warriors are still struggling with new addition DeMarcus Cousins in the lineup. Through these tough challenges, Kevin Durant and his teammates is not worried about their current struggles. When the playoffs begin, it's a wrap.
Now, the question we all want to know is, will Kevin Durant say goodbye to the Bay and head to the east in New York with Kyrie Irving this summer? Or will he resign with the Warriors and continue the championship dynasty?
All of those question will be answered this summer when free agency arrives on July 1st.
---