Hornets road woes continue, Porzingis shines
Charlotte looked poised to earn a solid road win Tuesday night, but one of the best young International stars of the NBA didn't allow it. Kristaps Porzingis dominated early and sealed the deal with huge plays down the stretch to lead the New York Knicks to a 118-113 victory over the Hornets.
New York ended the game on a 18-4 run and have now won three straight games. Porzingis poured in a game-high 28 points along with 4 makes beyond the arc. He hit a huge go-ahead three with 1:48 remaining and dashed to the basket for a finger roll with 11 seconds that barely beat the shot clock. His plays capped a great comeback and the garden crowd went wild as MVP chants filled the air of lower Manhattan.
The Hornets led by as much as 15 and got out to a fast start scoring 41 first quarter points. Rookie guard Malik Monk was on fire in the first half, drilling 4 threes and scoring 21 points total. Bronx native Kemba Walker and Dwight Howard also finished with 21 points. The Hornets fell under .500 on the season (5-6) and continued to struggle on the road (1-4).
At half time Charlotte led 69-58 and a Monk three with 9:55 remaining in the fourth gave them a 101-90 lead. The Hornets also led 109-100 with 5:34 left after Walker banked in a three from the top of the key.
The Knicks responded with three threes courtesy of Lance Thomas, Tim Hardaway Jr., and Doug McDermott. Porzingis then drained a pair of free throws with 2:32 remaining to tie the the game at 111.
Porzingis was simply too much for Charlotte. Reserve guard Mcdermott provided a great spark for the Knicks off the bench scoring 20 on 7 of 8 shooting. Hardaway Jr. also added 19 points and Kyle O'Quinn had number of hustle plays in the 4th quarter which amped the Garden crowd.
For Knicks fans, the season couldn't have started any better. Porzingis is emerging as a dark horse favorite for MVP and the team is 6-1 in their last 7 games. Basketball in New York is slowly coming back, a stretch of successful play hasn't reached this city since perhaps Linsanity.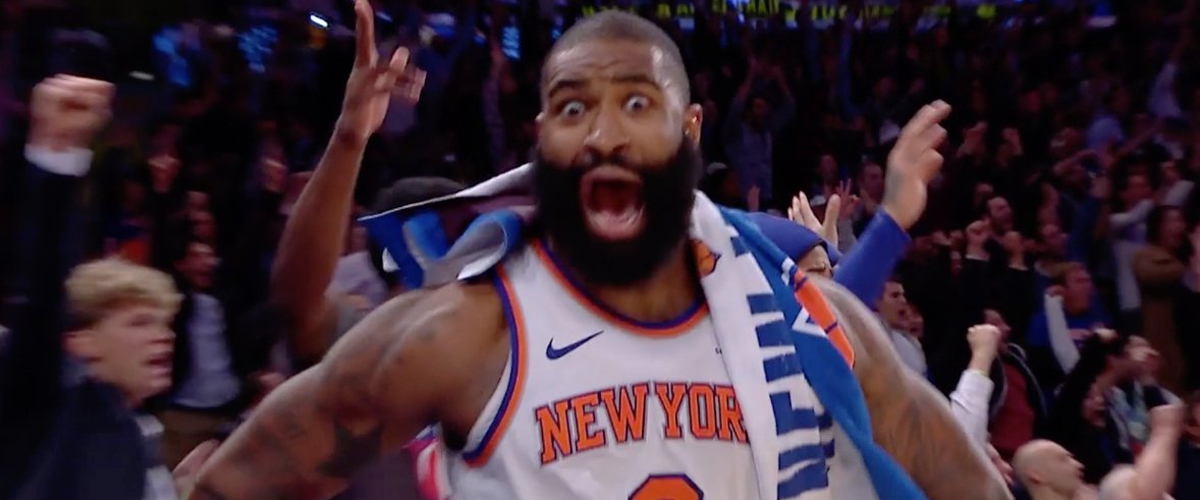 Porzingis is continuing to demonstrate that he is ready to be the face of a city and franchise that is desperately seeking something to cheer for. The 7'3" unicorn is capturing the league with his great play.
What's next: New York will visit Orlando Wednesday
What's next: Charlotte will visit Boston Friday
My predictions for Wednesday's slate (winner in bold):
Pacers-Pistons
Knicks-Magic
Lakers-Celtics
Heat-Suns
Timberwolves-Warriors