The Utah Jazz have found their point guard of the future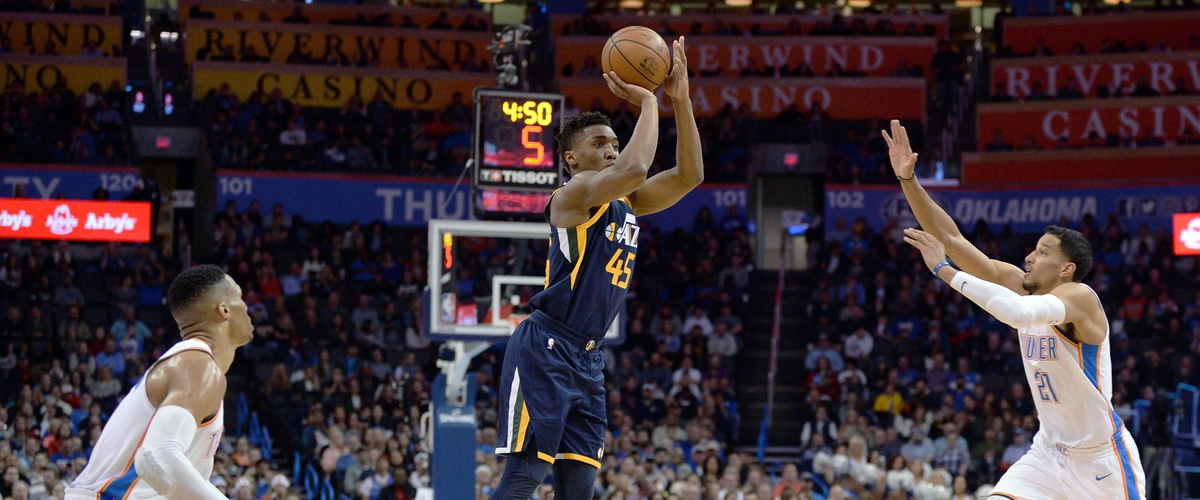 Losing an All-Star in the deeply talented Western Conference is never easy, for the Utah Jazz, that was the team's reality entering this season. Gordon Hayward decided to bolt from Salt Lake City and join the Boston Celtics. A year where the team seemed to turn the corner and battle with the elite in the West, Hayward's departure erased all of that momentum.
Fast forward 25 games into this young NBA season and Jazz fans can thank Donovan Mitchell for making them forget about the offseason. Utah acquired the steal of the draft on draft night. Mitchell was drafted 13th by the Denver Nuggets only to be traded for Forward Trey Lyles and the 24th pick in the draft Tyler Lydon. Mitchell has exceeded expectations and has a strong case for Rookie of the Year thanks to his impressive play.
Despite not generating buzz like fellow lottery picks Lonzo Ball, Dennis Smith Jr., or Jayson Tatum, Mitchell has become a household name following his 41 point explosion versus the Pelicans on Dec. 1. Although it has only been 3 games, Mitchell is averaging 31.0 PPG on 53% shooting from the field including 47% from beyond the arc for the month of December.
He possesses an NBA ready body standing at 6'3" and 210 pounds, not to mention his 6'10 wingspan along with a 40.5 vertical. Head coach Quin Snyder inserted his trust into the rookie and since his first start on Nov. 17 the Jazz have went 7-3 including a 6 game win-streak that was snapped Tuesday night versus OKC.
Mitchell is currently leading all rookies in scoring with 17.2 points, 3.0 rebounds, 3.2 assists, and 1.4 steals per contest. In the last four games Mitchell has scored 20 points or better, tying the rookie franchise record set by Darrell Griffith in 1980-81 season.
---