Report: Cavs send Isaiah Thomas to Lakers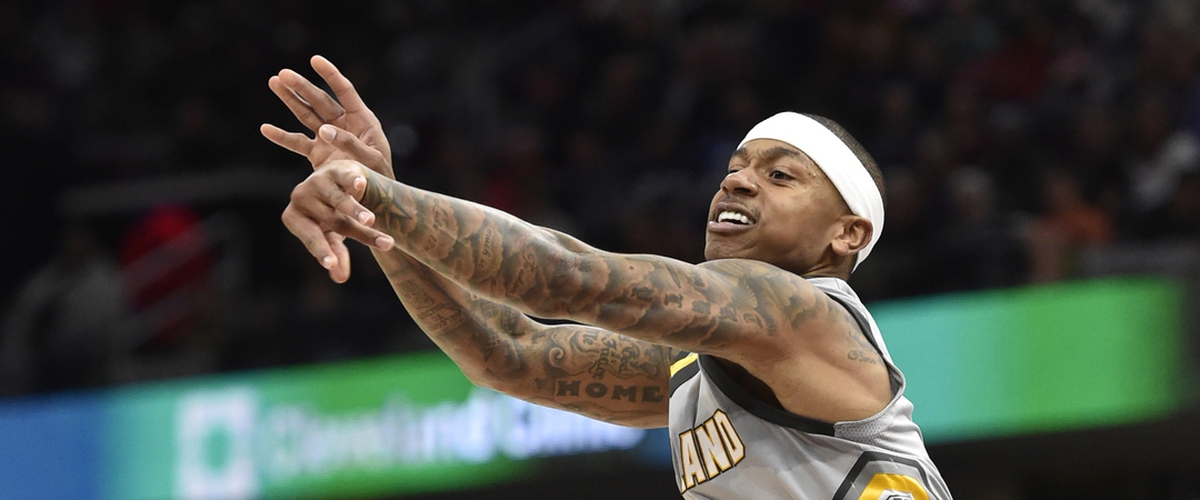 The Isaiah Thomas era in Cleveland is now over, as the Cavaliers made a huge splash during the last few hours of Thursday's trade deadline. According to Adrian Wojnarowski, the Cavs traded Isaiah Thomas, Channing Frye, and a first round pick in exchange for Jordan Clarkson and Larry Nance Jr.
Both parties benefit from this trade, as the Cavs gain the youth they desperately needed off the bench and the Lakers acquire two expiring contracts. Cleveland who was the oldest team in the league, gets two young players that can play and push the tempo.
Clarkson is averaging 14.5 PPG on the year and is instant offense off the bench. Nance Jr. is a high flyer and provides rebounding off the bench in the wake of the Kevin Love injury. Nance also returns home to Ohio, he was born in Akron and now has a chance to suit up for his hometown Cavs.


Things are looking up for Los Angeles, Magic Johnson and Rob Pelinka seem to have the recipe for the perfect rebuild. With players like Lonzo Ball, Brandon Ingram, and Kyle Kuzma, the Lakers have more than enough youth that would attract free agents to play in the city of angels.

The timing of this trade was odd for Cleveland, especially after Thomas stated Wednesday night, "I'm tired of being traded. That's not a good thing, but I just want to be where I'm wanted. I like it here. It hasn't been as planned, but I definitely want to be here. We definitely have a real chance to win an NBA championship, and I want to be a part of that."

Well 24 hours after saying that, IT has a new home once again. Thomas is averaging just 14.7 PPG on 36.1 % shooting. Talk about a tough business. Interesting moves for both teams. The Lakers are now in position to have $46.9 million in cap space this Summer that could lead to getting you guessed it, LeBron James. For the Cavs is this enough to keep LeBron long term? Or maybe they have more trades up their sleeve? As for LA, does the King decide to take his talents to the West Coast in 2018 or 2019?
Follow me on Instagram:
lai.2ray
for updates on future posts
Check out other posts on my blog at:
https://www.sportsblog.com/mikelaituray/