Predicting The Minnesota Vikings 2020 Season Record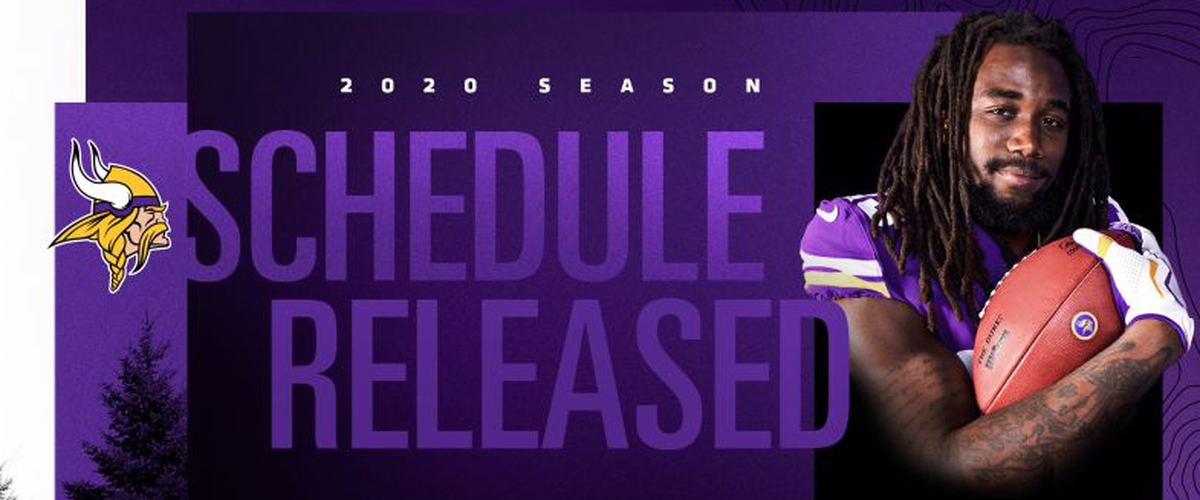 Like every other NFL fan I've looked at the 2020 schedule and predicted the wins and losses for my team. Let's get right into it.
Week 1 Vikings Vs. Packers
I'm excited to start the season against our biggest division rival. What I'm not excited for is a bunch of rookie cornerbacks playing their first game in the NFL against Aaron Rodgers, and for that reason I'm going to go with a loss in game 1.
(0-1)
Week 2 Vikings @ Colts
Phillip Rivers is BACK. He's going to remind us why we all love him.......... By throwing an interception late in the 4th quarter while trailing by 6. Vikings win.
(1-1)
Week 3 Vikings Vs. Titans
The Titans played very well last season once Ryan Tannehill took the reins at quarterback although, he didn't throw for over 100 yards in any of his playoff games. The run game is what the Vikings will have to worry about, and with the addition of Mike Pierce we'll be able to stuff Derrick Henry in the backfield.
(2-1)
Week 4 Vikings @ Texans
The Texans downgraded this year with the Hopkins trade. They still have a strong defense and Deshawn Watson is known to make some spectacular plays, but will he be the same without his #1 wide receiver? I THINK NOT.
(3-1)
Week 5 Vikings @ Seahawks
Is it just me or do the Vikings play the Seahawks in Seattle during primetime EVERY YEAR??? It's true, this will be the 3rd year in a row that the Vikings will play the Seahawks IN SEATTLE DURING PRIMETIME. Well, we know how well Kirk does in primetime games.
(3-2)
Week 6 Vikings vs. Falcons
I guess the entire Falcons offense is 1st rounders now. The reason for that is because they weren't good enough to get resigned. Their defense hasn't been good since the year they went to the Super Bowl. Since they let the Patriots comeback in that game they've never been the same.
(4-2)
Week 7 Bye
Week 8 Vikings @ Packers
Going into Lambeau in November is tough. If the temperature is anything under 32 degrees I don't know if Kirk will be able to handle it. This is one game I really hope I'm wrong on because I know it will hurt me more in November than it does writing this right now.
(4-3)
Week 9 Vikings Vs. Lions
Matt Patricia is on the hot seat and I don't think it's going to cool down for him anytime soon.
(5-3)
Week 10 Vikings @ Bears
Primetime game at Soldier Field.................... [email protected]#&!!!!!!! I don't know why we can't win in Soldier Field. Brett Favre couldn't even win at Soldier Field back in 2009. We are talking about the Mitch Trubisky led Chicago Bears here, but for some reason we can't gain more than 100 yards on that defense.
(5-4)
Week 11 Vikings Vs. Cowboys
There was so much hope for the Cowboys since Dak Prescott's rookie season. Unfortunately, all of the primetime games they had last year proved that they are a mediocre team. Even with a banged up NFC East they couldn't make the playoffs. Did you know the Cowboys haven't made it to the NFC Championship game in 23 years?
(6-4)
Week 12 Vikings Vs. Panthers
Teddy Bridgewater is coming back to Minnesota. I love Teddy and I hope he does well this season, but honestly he has been an average quarterback at best throughout his career. I know he went 5-0 last season with the Saints, but look at the talent that surrounded him there. Not to mention the offensive mastermind Sean Peyton. I don't think Christian McCaffrey can carry this team all season long.
(7-4)
Week 13 Vikings Vs. Jaguars
Since 2011 the Jaguars have only had a winning record 1 time. They are missing pieces left and right and Leonard Fournette supposedly wants out. Will Minshew Mania be enough to beat the playoff hopeful Vikings? I just don't think they have the talent.
(8-4)
Week 14 Vikings @ Buccaneers
Tom Brady and Rob Gronkowski return this season. Everybody is looking forward to this duo reuniting and I don't think they will disappoint. The rest of the Buccaneers are very talented as well, and I wouldn't be surprised if they end up winning their division this year.
(8-5)
Week 15 Vikings Vs. Bears
We are NOT losing both games to the Bears this season. That CANNOT happen. It won't, right? I mean we might suck at playing at Soldier Field, but the Bears suck in general.
(9-5)
Week 16 Vikings @ Saints
I hate the Saints almost as much as I hate the Packers, but they will win this game. This game is revenge for last season's wild card round and the Minneapolis Miracle, but I don't care. They could beat us 50-0 and I won't care because they will lose in the playoffs. The Saints have arguably the best roster in the NFL and they'll end up going 12-4 or 13-3 next season but it won't matter. They will lose in the playoffs in some hilarious way that will probably call for another rule change. It's almost like they're cursed for cheating or something.
(9-6)
Week 17 Vikings @ Lions
I said before that Matt Patricia is on the hot seat and I just can't imagine a universe where at this point in the season ESPN isn't questioning the idea of Patricia getting fired. Their defense has not improved since he got there and they haven't done anything to help the offense. They will stay at the bottom of the NFC North this year.
(10-6)
I always hate on the experts who end up predicting every NFL team to have a 10-6 record, but here we are at 10-6. I guess I'm an NFL expert now.