Detroit Lions: Full Draft Review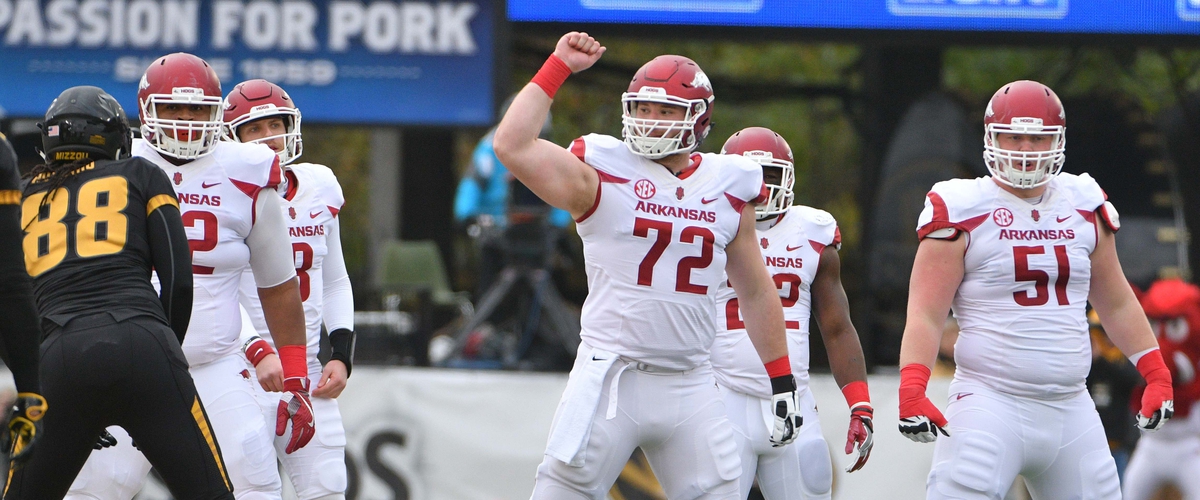 Author - Manny Romero
Age is nothing but a number right?
The same can be said for where you're taken during the NFL draft. Countless "sure things" picked at #1 overall have failed miserably (JaMarcus Russel anyone?) - while late round picks can become super stars (infamously Tom Brady at pick #199).
Myself, like most Lion fans, had an idea of the immediate needs the organization had to address before the draft started.
1. The offensive line needed depth
2. The defensive line needed an impact player that could possibly replace Ziggy in the future while complimenting him in the present.
3. The secondary is thin outside of the top three, and I say three loosely seeing as Tabor has yet to prove himself as a viable option across from Slay.
4. The Lions haven't had a running back rush for over 1,000 yards since 2013, and only twice has a Lion back eclipsed the 1,000 yard mark since 2004 (Bush 13' and Jones 04').
So with those needs in mind, lets take a look at how the draft played out.
Offensive Line – Frank Ragnow C/G, Tyrell Crosby T
Ragnow and Crosby have one thing in common, both do not like to give up sacks.
Ragnow didn't give up a sack during his collegiate career and Crosby finished 2017 with a clean slate (no sacks allowed, no QB hits allowed).
Ragnow should be a starter the day he walks into camp and Crosby will provide depth and can play multiple positions on the line.
Defensive Line – Da'Shawn Hand, DL
While most fans screamed for this position to be addressed early on, the Lions got great value with this pick. Hand was the #1 overall recruit in the nation coming out of high school and viewed as a disruptor similar to that of Jadeveon Clowney.
While he was unable to live up to the hype in college, he possesses the skill set to be difference maker from both the tackle and end position. This was a former forecasted #1 overall draft pick who shouldn't have slipped as far as he did.
Secondary – Tracy Walker S
Walker is a 6'2, 200 LB athlete that can play multiple positions on the field. He fits the mold of a typical "Patricia" DB and showed flashes of that versatility throughout his college career.
Running Back – Kerryon Johnson RB
Why did the Lions pass on other available options and trade up to take Johnson? Patience, vision and overall toughness.
Throughout college, Kerryon flashed attributes (vision and patience) comparable to Le'veon Bell and is an upright, downhill runner.
He has above average speed and the ability to change direction quickly. Coming from a shotgun scheme in college, Johnson has experience within a zone running scheme and will benefit from the mentorship of LeGarrette Blount.
With the amount of assets dropped into the offensive line over the last few years, the running game for Detroit is in for an immediate advancement.
GRADING THE PICKS:
Round 1 - Frank Ragnow
Manny - B
Kent - A
Round 2 - Kerryon Johnson
Manny - B+
Kent - B
Round 3 - Tracy Walker
Manny - B
Kent - C
Round 4 - Da'shaun Hand
Manny - B+
Kent - B
Round 5 - Tyrell Crosby
Manny - B+
Kent - A
Overall Draft Grade
Manny - B
Kent - A-
---