2018 MLB Playoffs: NLDS Preview, Game Times, Pitching Matchups, and Predictions
The stage is set as eight teams look to claim the 2018 World Series title. Today, the National League Division Series gets underway with the Atlanta Braves taking on the Los Angeles Dodgers and the Colorado Rockies facing the Milwaukee Brewers in a pair Game 1s. So we have no time to waste as the teams will be taking the field soon as MTV's Hot Takes delivers the game times, pitching matchups, and predictions for the two NLDS series. Let us get right into it...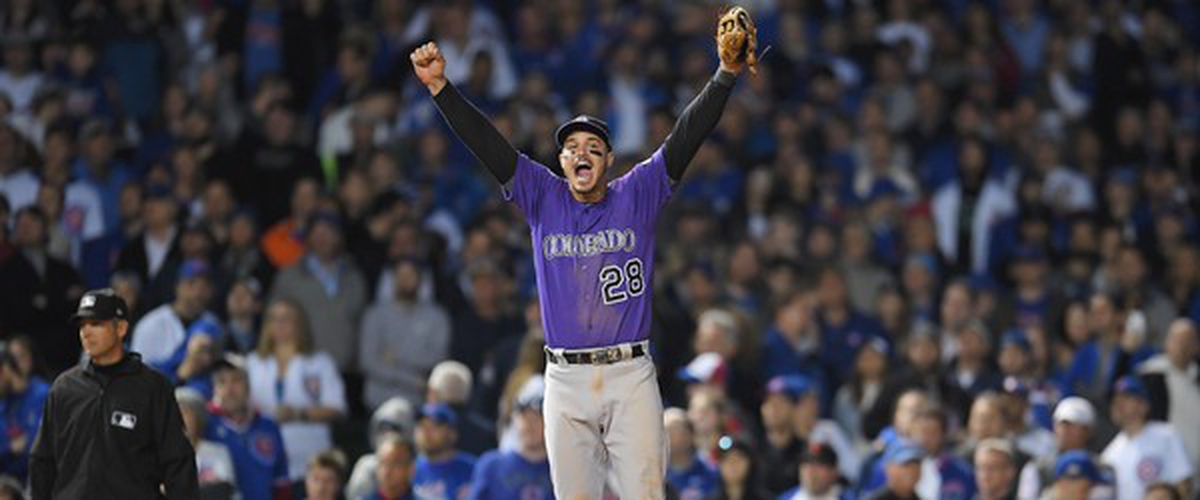 (5) Colorado Rockies vs. (1) Milwaukee Brewers
Game 1: Thursday, October 4th @ Miller Park, 5:07 PM EST, FS1
Probable Pitchers: Antonio Senzatela vs. Brandon Woodruff
Game 2: Friday, October 5th @ Miller Park, 4:15 PM EST, FS1
Probable Pitchers: Tyler Anderson vs. Jhoulys Chacin
Game 3: Sunday, October 7th @ Coors Field, 4:37 PM EST, MLBN
Probable Pitchers: TBD vs. TBD
Game 4: Monday, October 8th @ Coors Field, 9:40 PM EST, FS1 (If Necessary)
Probable Pitchers: TBD vs. TBD
Game 5: Wednesday, October 10th @ Miller Park, 9:35 PM EST, FS1 (If Necessary)
Probable Pitchers: TBD vs. TBD
This is going to be a fun series to watch. Both teams have a tremendous amount of skill on offense. The Brewers have been headlined by the amazing second half by outfielder Christian Yelich and other big bats like Lorenzo Cain, Mike Moustakas and Jesus Aguilar. It is hard not to see the Brew Crew as the favorite to make it out of the National League in my opinion. With the amount of power they have, they are sure to have a field day when they head on the road for Games 3 and 4 (if necessary) at Coors Field, a ballpark notorious for giving up the home run ball. If there is one thing that could be their downfall, it would be the pitching staff which has been solid at times this year, but shaky other times. Jhoulys Chacin has been pretty consistent, but players like Gio Gonzalez and Wade Miley raise eyebrows because of their inconsistencies throughout the year. Furthermore, the decision to go with a bullpen game for the opening game is certainly a questionable move for the Brewers. The home fans will surely be behind them and the bats are more so in their favor, but will their pitching, which is a huge part of postseason runs, be good enough to give them the opportunity to win.
Colorado steps into this series as a clear underdog, but can certainly make some noise this postseason. They are coming off a thrilling win in extra innings against the Chicago Cubs in the NL Wild Card Game on Tuesday which surely is a momentum builder heading into a series against the National League's top seed. Something I like more about the Rockies than the Brewers is their pitching rotation which could give Milwaukee's offense some trouble. Kyle Freeland dominated on Tuesday against the Cubs and German Marquez, despite being roughed up a bit by the Dodgers, is pretty reliable as well. Those are two starters that can absolutely shut down an offense, it is easy to assume if the Rockies head back to Coors Field tied at one in the series that Marquez and Freeland would be lined up to pitch in both home games to go for the series win. At home this season, Rockies pitchers had a 4.63 ERA as opposed to a 4.03 ERA on the road. Location could make a difference as I mentioned before and while the Rockies certainly have a lot of promise to them, I think the friendly confines of Coors Field and playoff experience of multiple players on the Brewers give them the edge in this one.
Prediction: Brewers in 4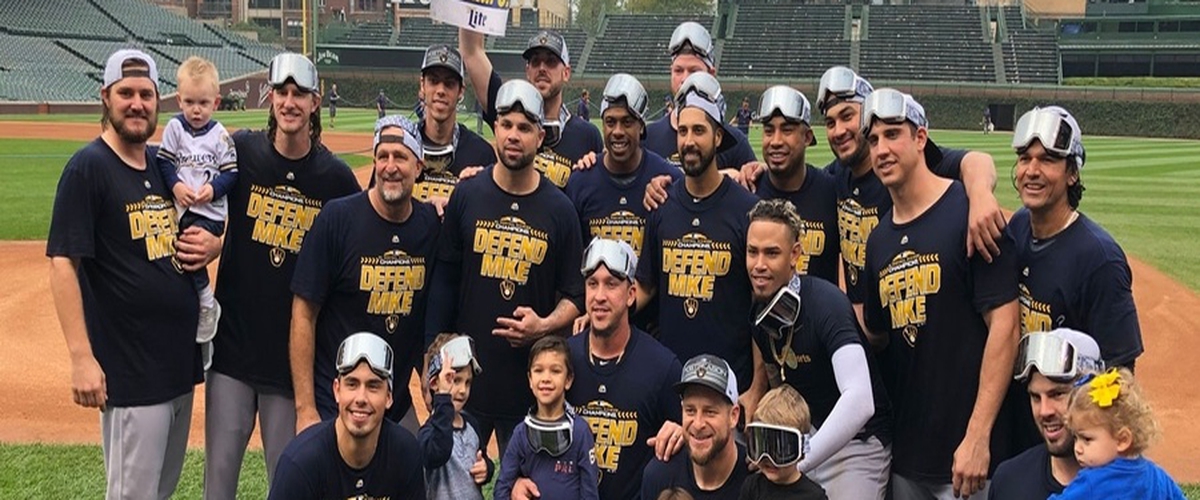 (3) Atlanta Braves vs. (2) Los Angeles Dodgers
Game 1: Thursday, October 4th @ Dodger Stadium, 8:37 PM EST, MLBN
Probable Pitchers: Mike Foltynewicz vs. Hyun-Jin Ryu
Game 2: Friday, October 5th @ Dodger Stadium, 9:37 PM EST, FS1
Probable Pitchers: Anibal Sanchez vs. Clayton Kershaw
Game 3: Sunday, October 7th @ SunTrust Park, 8:07 PM EST, FS1
Probable Pitchers: TBD vs. TBD
Game 4: Monday, October 8th @ SunTrust Park, 4:30 PM EST, FS1 (If Necessary)
Probable Pitchers: TBD vs. TBD
Game 5: Wednesday, October 10th @ Dodger Stadium, 8:07 PM EST, FS1 (If Necessary)
Probable Pitchers: TBD vs. TBD
Wow! Who would have thought the Atlanta Braves would be in the National League Division Series at the start of the season? This was a team that was expected to compete in another year or so when the reign of the Washington Nationals ended in the NL East. But mediocre play by Washington and success by the Braves culminated in them ultimately taking the NL East title and earning a spot in the 2018 postseason. This is a young team on both sides of the ball with a bright future no matter what happens to them this season. They have a chance to spoil the World Series hopes of the Dodgers; a team that fell one win short of the championship last year. Ronald Acuna Jr. was an absolute stud this season upon being called up by Atlanta and other young guns like Ozzie Albies and Johan Camargo have performed well in their young careers. They have a mixture of veterans as well who also have playoff experience like Freddie Freeman, Lucas Duda, and Nick Markakis which make this Atlanta offense dangerous. But pitching wins games in the playoffs and it will be up to guys like Mike Foltynewicz, Anibal Sanchez and Kevin Gausman to be on the top of their game to help give the Braves a chance.
On the other hand, the Dodgers are looking to make it back to the World Series after last year and are poised to do so. They have only gotten better since last postseason with additions like, Brian Dozier, Manny Machado, Matt Kemp, and the emergence of Max Muncy in their lineup. It is a potent offense that can take control of a game quickly when they get after the opposing pitchers. But what can we expect from their ace Clayton Kershaw? Historically speaking, Kershaw has been terrible in the playoffs which is something Los Angeles cannot have him be if they want to go all the way. Perhaps that is why the Dodgers elected to open the series with Hyun-Jin Ryu and turn the ball over the Kershaw in Game 2, take control of the series in case their ace implodes. They can also turn to Walker Buehler and Rich Hill to take the mound who have been fairly reliable this season, Buehler shut down the Rockies in the tiebreaker game earlier in the week to the tune of no runs on one hit over 6 2/3 innings of work. Experience and talent win over in the series and the Dodgers should be able to handle the Braves.
Prediction: Dodgers in 4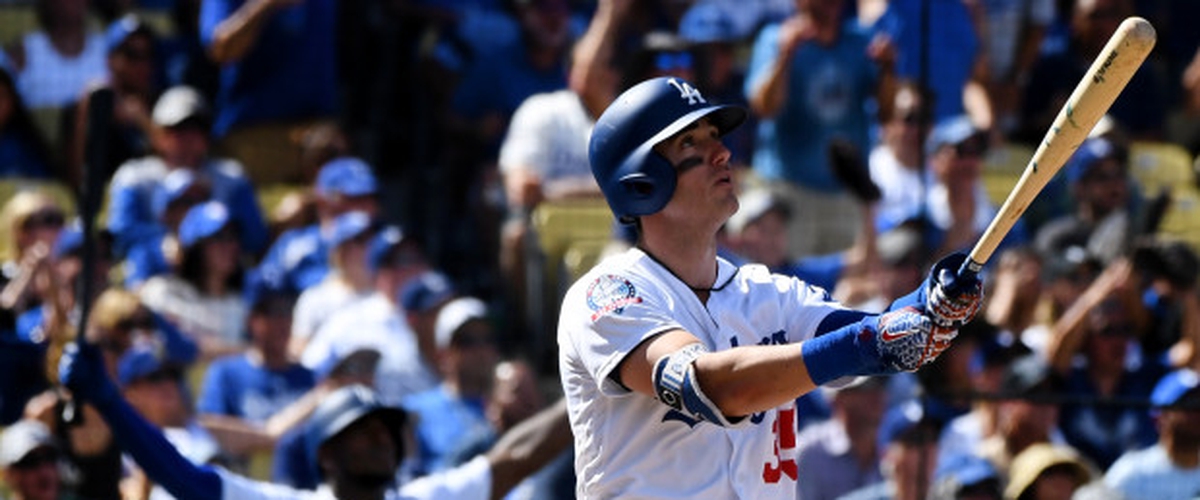 Questions or comments? Email www.mtv1999@juno.com and follow @mtvhottakes on Instagram and Facebook to know when new stories are posted.