AFC East Preview: Can the Patriots win 10th Straight Division Title?
The NFL released the 2018 schedule last Thursday for all 32 teams and over the course of the eight days, MTV's Hot Takes will be giving predictions for each NFL Division for the 2018 season. Today, we start with the AFC East which features the Buffalo Bills, Miami Dolphins, New England Patriots, and New York Jets.
Since 2000, the New England Patriots have dominated the AFC East, winning it 15 times in 18 years. The Miami Dolphins have won it the second-most times with two division titles followed by the New York Jets with one. Those numbers pale in comparison to the dominating run the Patriots have had since the start of the century. This year the Bills, Jets, and Dolphins will attempt to capture the AFC East, preventing the Patriots from winning their 10th consecutive division title.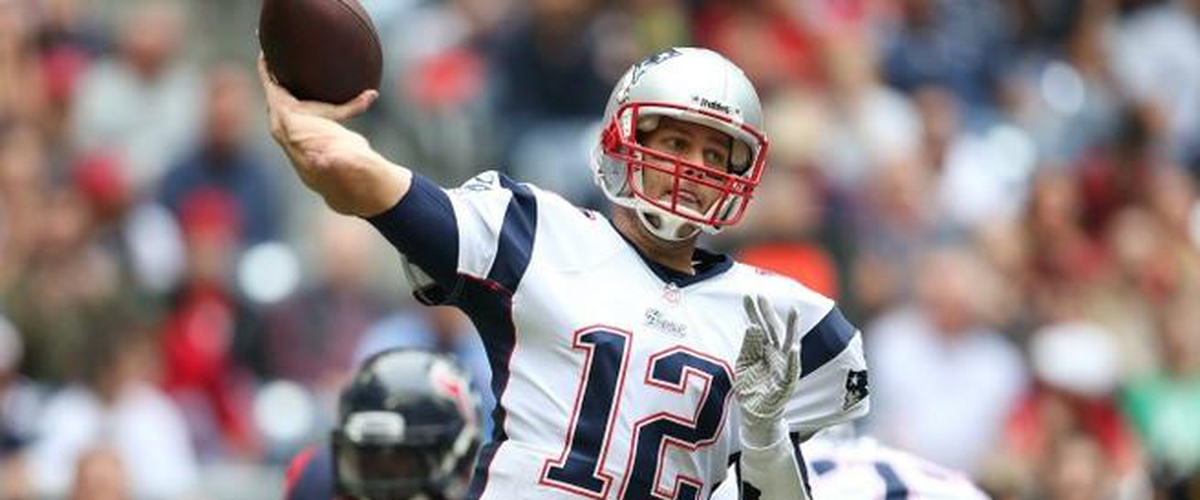 Buffalo Bills
The Bills are looking to win their first AFC East title since 1995. After ending their 17 year playoff drought last season, the Bills are likely to take a step back this season given some key personnel changes. For starters, they traded quarterback Tyrod Taylor to the Cleveland Browns and then signed A.J. McCarron in free agency. This leaves them with Nathan Peterman and McCarron as the potential starter for this season along with possibly a rookie QB from the draft. In addition, the Bills lost offensive guard Richie Incognito after he opted for retirement this offseason. While Lesean McCoy will still be in charge of the backfield with newly signed Chris Ivory to help boost the Bills run game, the passing game will be questionable with Peterman, McCarron, or a rookie taking snaps from under center. Additionally, the receiving core is made up of Kelvin Benjamin, Zay Jones, and Jeremy Kerley, only Benjamin has registered 1,000+ receiving yards in a single season back in his rookie season. Targets could be hard to come by for the core as well given the inexperience of whatever quarterback will be under center.
However, the one thing you cannot discount about this team is their defense. Buffalo has been known for its at times tough defense which will be headlined by guys like, defensive end Jerry Hughes, defensive tackle Kyle Williams, and cornerbacks Tre'Davious White and free agent signing Vontae Davis. The Bills boasted a 6-2 record at home last year and finished the season 9-7. A return to the playoffs could be possible if they continue to have success at home like last season and their defense can keep them in the game. With their out of division games coming against the NFC North and AFC South, I believe the inexperience at quaterback they have will cost them a few more games.
Prediction: 6-10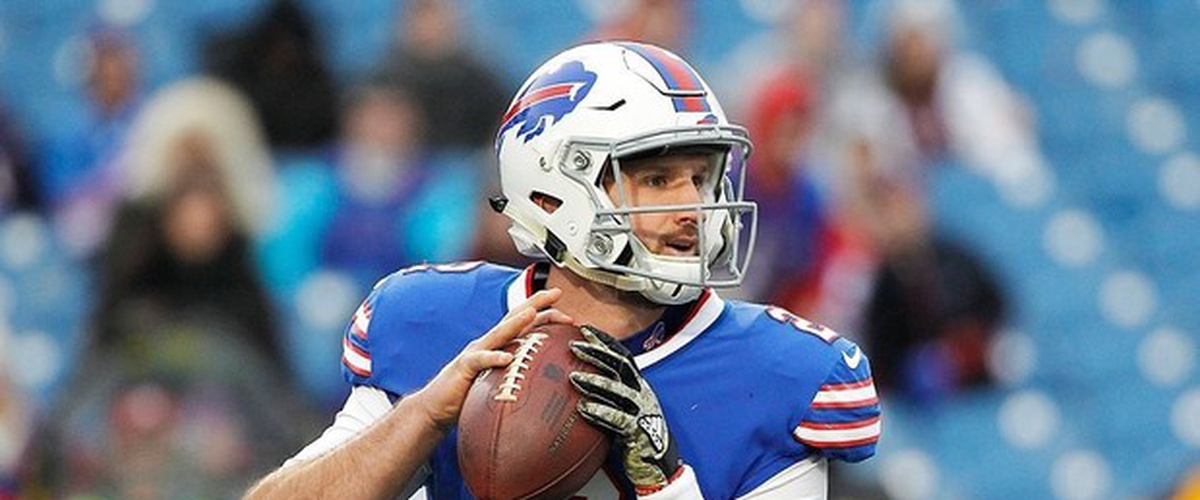 Miami Dolphins
After a promising 2016 season which resulted in the team's first playoff appearance since 2008, Miami took a step back in 2017. Quarterback Ryan Tannehill reaggrevated his partially torn ACL in training camp and he was forced to undergo knee surgery to repair it, so the Dolphins went out and signed Jay Cutler as their starter. Following a 4-2 start to the season which started a week late due to Hurricane Irma moving their bye week to Week 1, Miami lost eight of its final ten games and finished 6-10. This year, the Dolphins expect a fully healthy Ryan Tannehill back under center and Adam Gase has started a culture change in Miami with the departure of guys like Jarvis Landry, Ndamukong Suh, and Mike Pouncey. They have fortified the offensive line which has been a weak spot for years by trading for center Daniel Kilgore, signing free agent guard Josh Sitton, and the late emergence of Jesse Davis at guard last season. If the line can stay healthy and keep Tannehill upright, the team could find success on offense. They backfield will consist of emerging running back Kenyan Drake who will likely be mentored by veteran Frank Gore, a free agent signing with the team this offseason sharing the duties. While they lost Landry, it will give DeVante Parker a chance to prove his worth in the top receiving spot. Miami also signed Danny Amendola which will be a huge help on third downs and still have Kenny Stills. However, they still do lack a tight end, a position they have struggled to fortify for years and currently quarterback turned tight end MarQueis Gray will be their top option. If they can stay healthy on offense, Miami could improve greatly on that side of the ball and be able to compete late in games as long as their defense gives them a chance to win.
However, their defense as been skeptical for a few seasons now and if they want to win games, it needs to improve. Defensive end Cameron Wake is getting older and the Dolphins went out and traded for defensive end Robert Quinn from the Rams to help with the edge rush on the quarterback. Miami's cornerbacks got burned last year and this was partially due to injuries, Tony Lippett tore his achilles and missed the entire season and Byron Maxwell was eventually released from the team. This left Miami with Xavien Howard and Cordrea Tankersley as their top options, while they showed brillance at times, they also showed their young age as well. The return of Lippett should help out the cornerback position a lot. But another glaring hole in defense is the linebacker spot, Miami expects highly touted draft pick Raekwon McMillan back after suffering a torn ACL in the preseason and Kiko Alonso remains with the team. But the linebacking core has been burned as well with so many missed tackles resulting in extra yardage. The middle of the field was left open far too much on defense last year and all this will need to improve. Quite frankly, I believe this team has too many question marks this year and will face a fair share of problems with their schedule. Being a fan of this team, I hope my prediction is wrong and while I think they will improve ever so slightly, it will not be nearly enough to do anything special in the AFC East.
Prediction: 7-9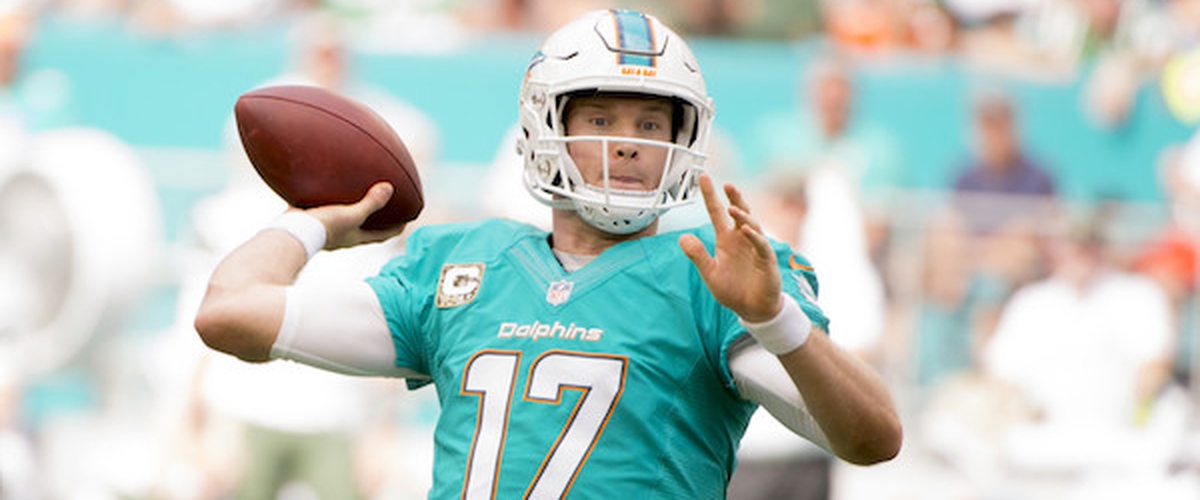 New England Patriots
Coming off a Super Bowl loss to the Philadelphia Eagles, Bill Belichick's team in addition to winning their 10th straight division crown, will try to return to the promise land again to win their sixth Super Bowl title. Although they lost a key piece with offensive tackle Nate Solder in free agency as well as traded wide receiver Brandin Cooks to the Rams, they will still have soon-to-be 41 year-old quarterback Tom Brady at the helm. Regardless of him continuing to defy age, the Patriots will need to buff up their offensive line to keep him upright in the pocket to be successful. They will have Brady's third down man, Julian Edelman back at wide receiver after he tore his ACL in the preseason last year to accompany Chris Hogan in what should be a strong passing game as usual. They have depth at receiver despite trading Cooks with the signing of Cordarrelle Patterson to use in the return game and possibly at receiver as well as the return of Phillip Dorsett. Let us not forget tight end Rob Gronkowski who the Patriots expect back despite the retirement rumors, he is always an offensive threat simply because nobody can stop him. Despite running back Dion Lewis leaving for Tennessee, the run game should remain sound with Rex Burkhead and James White sharing the duties.
The other glaring issue they will have is their defense with the departure of Matt Patricia to the Detroit Lions. Linebacker coach Brian Flores will take over the play-calling duties for a defense that gave up 366 total yards per game, which ranked 29th in the regular season. However, they gave up just 18.5 points per game after a rough start which was good for 5th in the regular season. After benching top cornerback Malcolm Butler in the Super Bowl, he left for Tennessee. The top cornerback duty will be taken over by Stephon Gilmore and Jason McCourty who was acquired from the Browns will line up opposite to him, giving the Patriots stability at that position. They also went out and signed defensive end Adrian Clayborn to help improve the pass rush and will have their leader on defense, Dont'a Hightower back from a torn pectoral that ended his season. The defense should improve from last season and the duo of Brady and Belichick are still there, expect another Super Bowl run from the Patriots.
Prediction: 13-3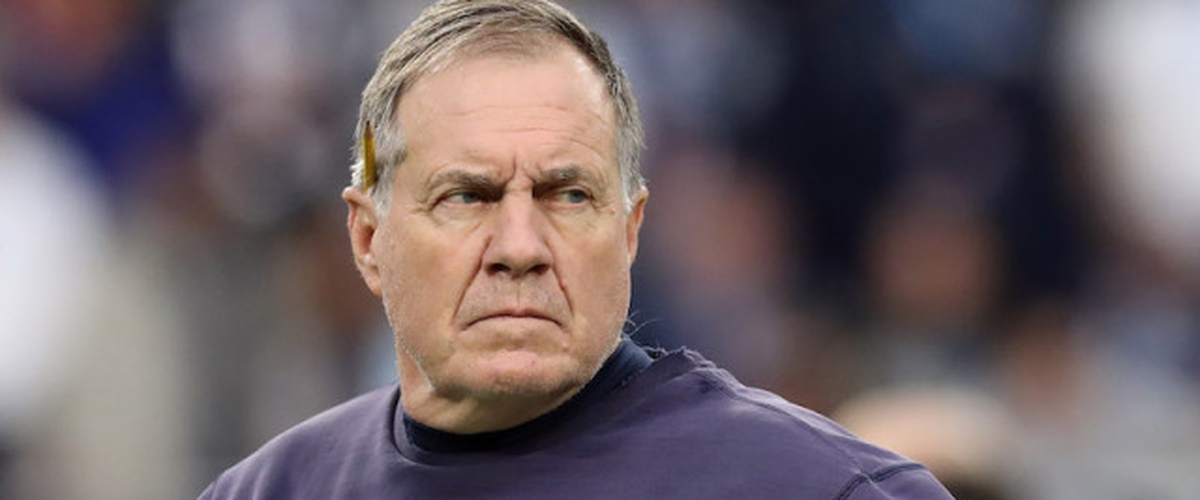 New York Jets
Some believed the New York Jets were a team that could win no games in 2017, they started the season with a surprising 3-2 record before winnings just two games the rest of the way. Not much improvement should be expected of the Jets this season as they still lack a decent quarterback. Journeyman Josh McCown and free agent signing Teddy Bridgewater who is coming off his dislocated knee and ACL tear will compete for the starting spot. While McCown was serviceable for the Jets and showed an ability to lead the team, he is not the Jets answer at quarterback and there is no reason to believe Bridgewater can be either. The running game lost Matt Forte to retirement, but signed Isaiah Crowell in free agency who is a proven back from his time in Cleveland. They also have Bilal Powell as well who rushed for 772 yards and five touchdowns last season, the duo could help boost the Jets run game that ranked 19th in the regular season with 106.4 yards per game. The receiving core will be led by Robby Anderson who showed improvement in his second year with the Jets and should be a big threat to opposing defense. Qunicy Enunwa is expected to be back after missing last season after needing to repair a bulging disc in his neck and Terrelle Pryor signed in free agency with the team coming off a lackluster year in Washington. Jermaine Kearse may or may not be back next season after catching five touchdowns last year with the team. The passing game will definitely have its threats, but the offensive line will have to improve after allowing 47 sacks to their opponents last season, ranking 24th in the league last year.
The defense of the Jets has a young core and while they ranked 25th in the league in total yards with 352.3 yards per game, they will likely show improvement this year. Their defensive line can apply decent pressure to the quarterback and their secondary is young and hungry. Players like safeties Jamal Adams and Marcus Maye, cornerbacks Trumaine Johnson and Morris Claiborne, and newly signed 2017 breakout linebacker Avery Williamson will have a big impact on the Jets success this season on defense. While defenses can win games for struggling offenses, I think the Jets will have to heavily rely on the defense to win games which will be a downfall. I think they will show improvement on the defensive side of the ball, but I do not know if it will translate to many more wins given the potential for a struggling offense.
Prediction: 6-10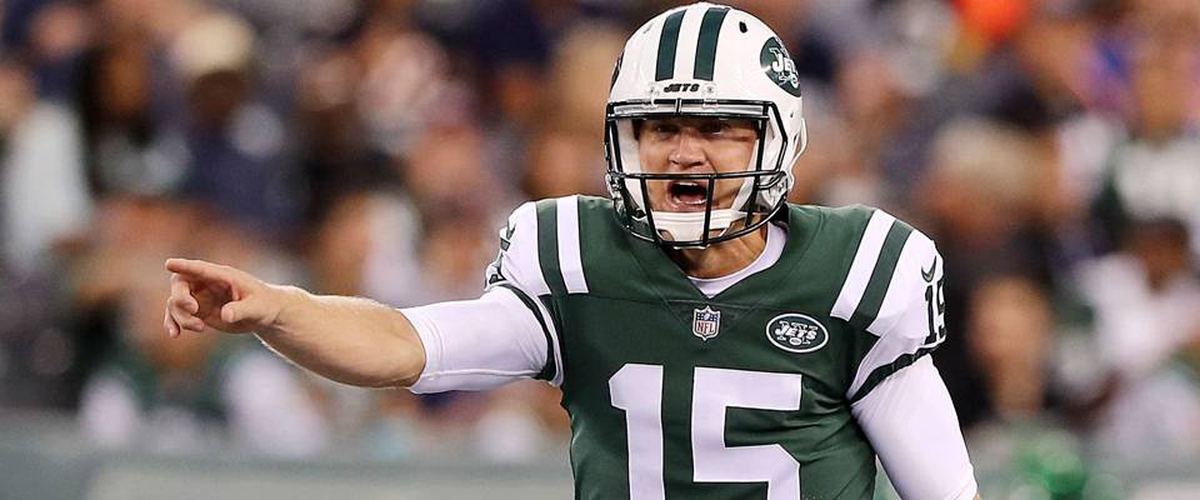 Questions or comments? Follow @mtvhottakes on Instagram and Facebook to know when new stories are posted and for more contact information.
---