NFC East Preview: Can Giants, Redskins, or Cowboys Dethrone Super Bowl Champion Eagles?
The NFL released the 2018 schedule last Thursday for all 32 teams and over the course of the eight days, MTV's Hot Takes will be giving predictions for each NFL Division for the 2018 season. Today, we take a look at the NFC East which features the Dallas Cowboys, New York Giants, Philadelphia Eagles, and Washington Redskins.
The NFC East has been a wide open race the last 13 years as no team has been able to win it two consecutive years since the Philadelphia Eagles did when they won four straight division titles from 2001-2004. This year they are coming off a Super Bowl victory against the New England Patriots and will look to repeat as division champions. But they will have to get through the Redskins, Cowboys, and Giants if they want to do so.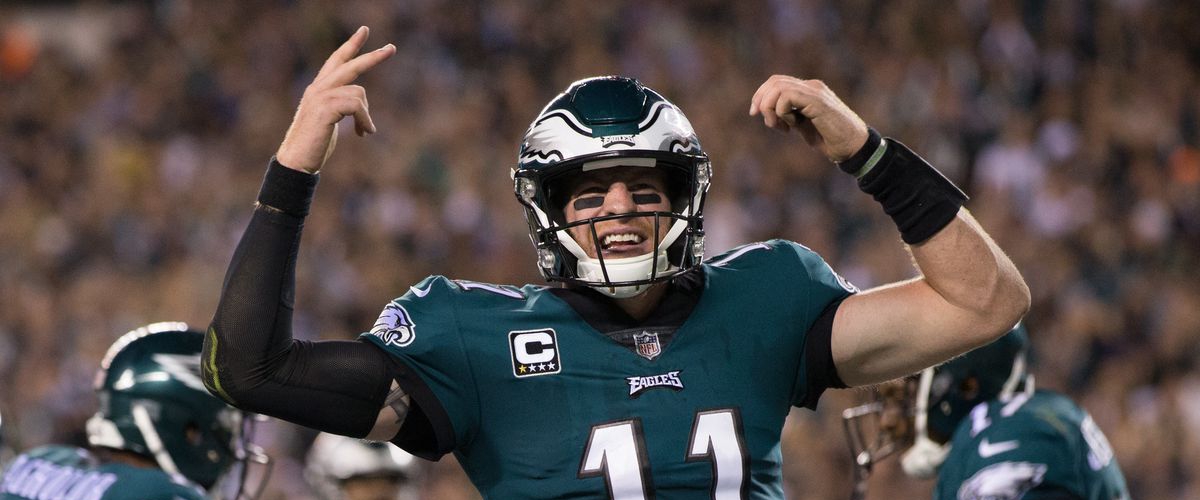 Dallas Cowboys
2017 did not go as planned for the Cowboys, the six-game Ezekiel Elliott suspension was upheld after many appeals and Elliott missed Week 10 to Week 15 to serve it. The Cowboys went 3-3 over that stretch and a year after Elliott and quarterback Dak Prescott took over the league, leading the Cowboys to a playoff berth, Dallas was now sitting at home for the postseason. This year should be a different story for Dallas as Elliott will be back for the full season and Prescott will be entering his third year in the league. With Dez Bryant's release, the Cowboys now have a receiving core of Terrance Williams, free agent signing Allen Hurns, and Cole Beasley for Prescott to throw to. Dak should bounce back from his struggles this year and he will have two recievers that he is familiar with throwing to on offense as well as tight end and future Hall of Famer Jason Witten. The balanced attack on offense should help the Cowboys this year as teams will look to stop Elliott from running on them. If teams are unable to do that, it will set up the pass for Dak Prescott and the Cowboys will rekindle the magic they had in the duo's rookie year in 2016. Another interesting note, without Elliott for six games, the Cowboys still managed to average 135.6 rushing yards per game which was second best in the league.
On the defensive side, the Cowboys will have their leader Sean Lee anchoring that linebacker core of Dallas. He is a difference maker for the Cowboys defense and without him last season for five games, the Cowboys went 1-4 in those games. His health will be important to a Dallas defense that ranked 8th in total yard against last season. In addition, Byron Jones is expected to move back to the cornerback position this season after struggling at strong safety towards the end of his rookie year and during his second year in the league. The Cowboys have some strong pieces, it is just about making sure they utilize them right if they want to win the division or even just get a playoff berth.
Prediction: 10-6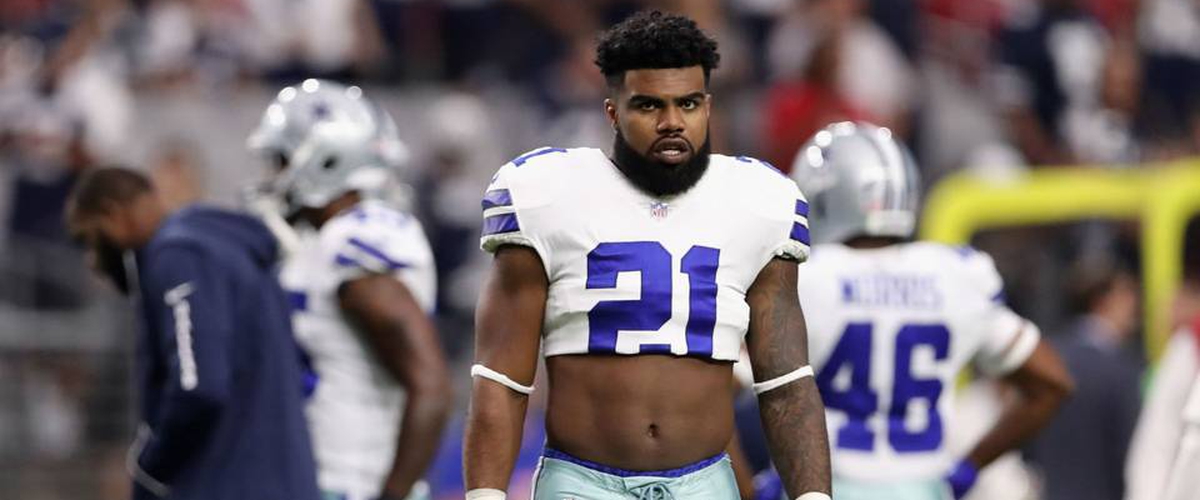 New York Giants
After firing coach Ben Mcadoo in early December, the Giants went out and got Pat Shurmur as their new head coach for this season. New York struggled on both sides of the ball all season long. Part of the reason for the disappointment on offense as the season went on was the season-ending injuries to Odell Beckham Jr. and Brandon Marshall halfway through the year. It does not help that the team failed to improve the offensive line to give Eli Manning time to throw as well as create a running game that was one of the worst in the NFL last year. The offensive line issues have been addressed a bit this offseason and hopefully it will be enough for veteran running back Johnathan Stewart to create plays for the New York run game. Brandon Marshall has been released which leaves Beckham Jr. coming back from his injury and Sterling Shepard who showed flashes of excellence last year while battling injuries. The Giants are likely to take a quarterback in the draft as Manning is now 37 years old and can help groom a drafted player at the position. The G-Men's offense should be much improved from last year and score more than 15.4 points per game which was 31st in the league ahead of the Cleveland Browns.
Things on defense were not much better and can only look up from here for the Giants after they gave up 24.3 points per game last season, sitting them at 27th in the league. They traded away Jason Pierre-Paul to the Tampa Bay Buccaneers and with new defensive coordinator James Bettcher taking over, the Giants are expected to play a 3-4 scheme on defense. Players like strong safety Landon Collins and cornerback Janoris Jenkins will be key components and the trade for linebacker Alec Ogletree will help impact the team as well. They still have some question marks on defense which they will likely fill during the draft and free agents as the season approaches. They can only look up from last season, but just how far up they go depends on their ability to generate offense and play better defensively in Pat Shurmur's first season.
Prediction: 6-10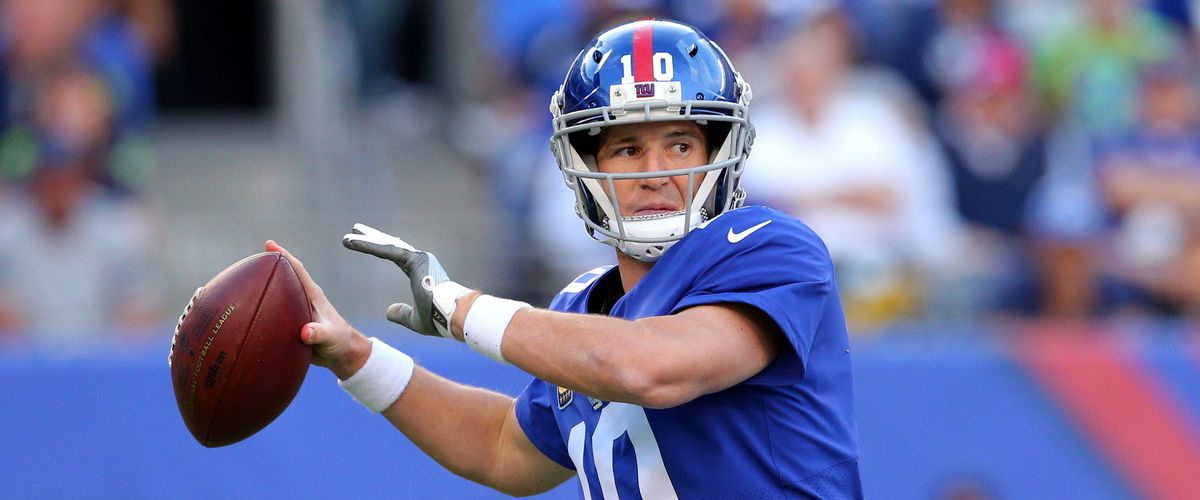 Philadelphia Eagles
After Carson Wentz went down with a torn ACL against the Los Angeles Rams, nobody expected this team to go all the way to the Super Bowl. But nonetheless, the Eagles went all the way and took down the Patriots 41-33 with backup Nick Foles leading the way. Wentz hopes to be back for the season opener, but even if he does not the Eagles should not be too concerned with Nick Foles starting a few games. This team is going to be tough to beat with 19 of its 22 starters from last season returning for 2018. It is hard to find a weak spot on this team and if there was any I would point to the running back spot. Jay Ajayi tends to be a streaky runner and failed to top 100 yards with the Eagles last year. He is currently listed as the lead back with Corey Clement in the two spot, but his longevity could be a question due to his past of knee injuries. Regardless, there is not much else to dislike about the Philly offense with Alshon Jeffery, Nelson Agholor, and Mike Wallace catching passes along with tight end Zach Ertz as well. The Eagles will boast a dangerous offense, one that was top three in points per game last year and finished the season 12-2 after starting 1-1.
The Eagles defense was ranked top five in total yards per game, allowed the fewest rushing yards per game to opposing teams, and gave up an average of 18.4 points per game during their 13-3 regular season. Like I said before, they are getting back 19 of 22 starters which bodes well for a team that performed so well on defense in the regular season last year. Not much else has to be said about this team as they are poised for another deep playoff run like last year. In a division full of teams with question marks, they should be a clear favorite to win the division in 2018.
Prediction: 12-4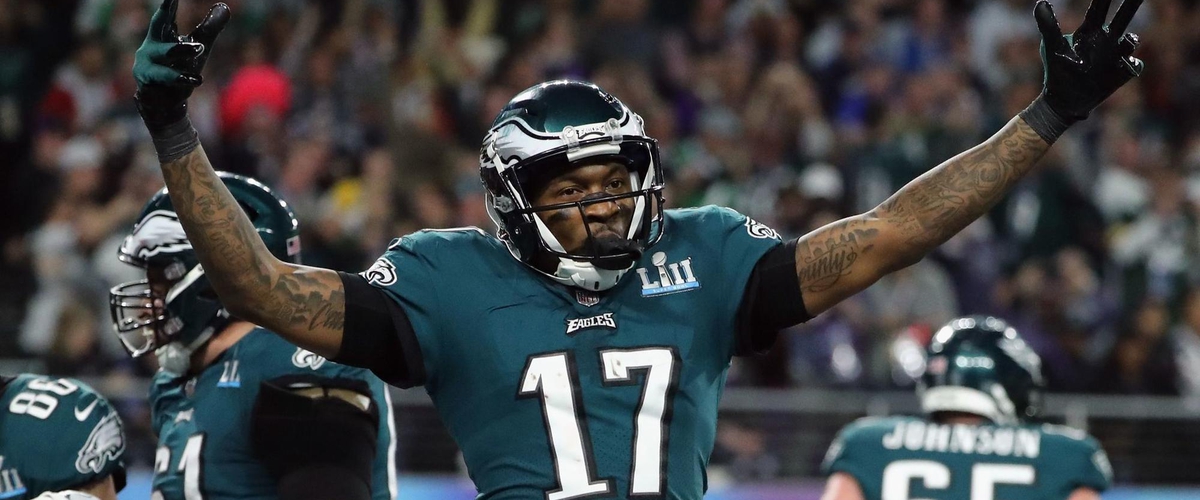 Washington Redskins
The Redskins have been a team hovering around the .500 mark for the past three seasons and are looking to take the next step to reach the playoffs. Washington acquired quarterback Alex Smith from the Kansas City Chiefs this offseason to replace Kirk Cousins who left for Minnesota. Last week I discussed the idea of Dez Bryant coming to the Redskins partially in part due to Alex Smith's reputation as well as the talent the Redskins have in the running and passing game. To quote the article from MTV's Hot Takes: Destination Dez, "The Redskins have a trio of young receivers for their core in Jamison Crowder, Josh Doctson, and newly signed Paul Richardson. On top of that, running back Chris Thompson is a receiving threat coming off a broken leg along with tight end Jordan Reed's return from toe and hamstring injuries that held him to just six games last year." This is a team that is loaded with young offensive talent that Alex Smith can use to his advantage and make the Redskins a dangerous team this year. Smith led the Chiefs last season to an average of 25.9 points per game (6th in the NFL) while the Redskins ranked 16th in the league with 21.4 points per game. Smith is an improvement over Cousins at quarterback and it should benefit the Redskins young offense.
Washington was ranked in the bottom half of most defensive categories last year and will have to improve as they face some tough quarterbacks in the 2018 season. The signing of Orlando Scandrick should help improve the cornerback position alongside Quinton Dunbar and top cornerback Josh Norman. Linebacker Zach Brown resigned with the team in the offseason and players like Ryan Kerrigan, D.J. Swearinger, and Preston Smith will have to step it up this season if the Redskins defense wants to be good enough to make it back to the playoffs. The team may be missing a few key pieces from a playoff run, but they still have some talent that could at least get them back to the playoffs.
Prediction: 8-8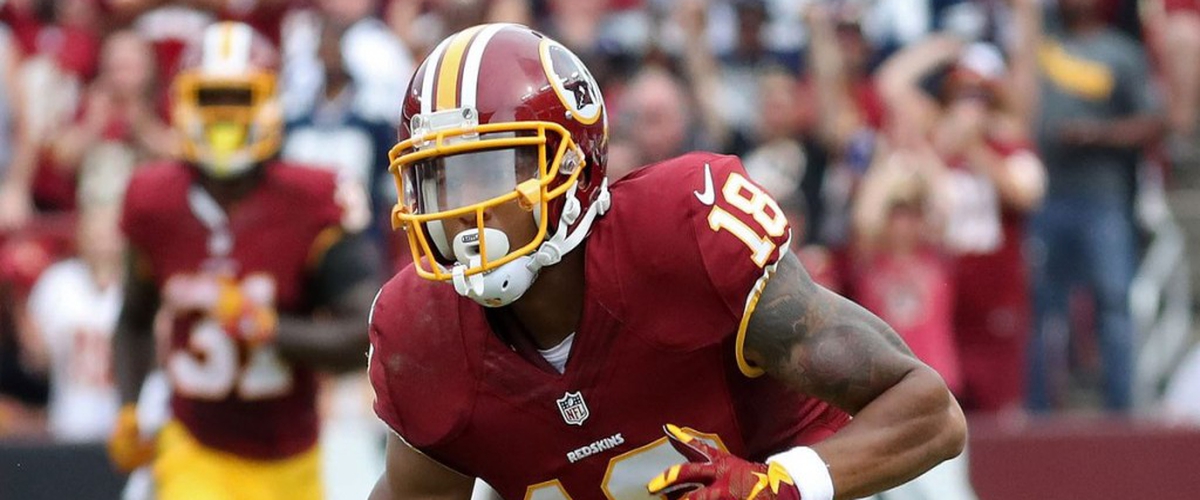 Questions or comments? Follow @mtvhottakes on Instagram and Facebook to know when new stories are posted and for more contact information.
---