AFC South Preview: Fierce Battle for First in the South?
The NFL released the 2018 schedule on April 19th for all 32 teams and over the course of the eight days, MTV's Hot Takes will be giving predictions for each NFL Division for the 2018 season. Today, we take a look at the AFC South which features the Houston Texans, Indianapolis Colts, Jacksonville Jaguars, and Tennessee Titans.
Note: All predictions and opinions are based off of rosters prior to the NFL Draft on April 26-28.
Last year, we saw the young quarterbacks begin to emerge for the Tennessee Titans and Houston Texans. Even the Jacksonville Jaguars with Blake Bortles took a step forward as they won the division and advanced to the AFC Championship Game last year. While Andrew Luck never saw the field last seasoon, he is expected to be back along with Deshaun Watson who went down with an ACL tear after the Texans started 3-4 . The AFC South could be dogfight this year and everyone could have a chance at the division title.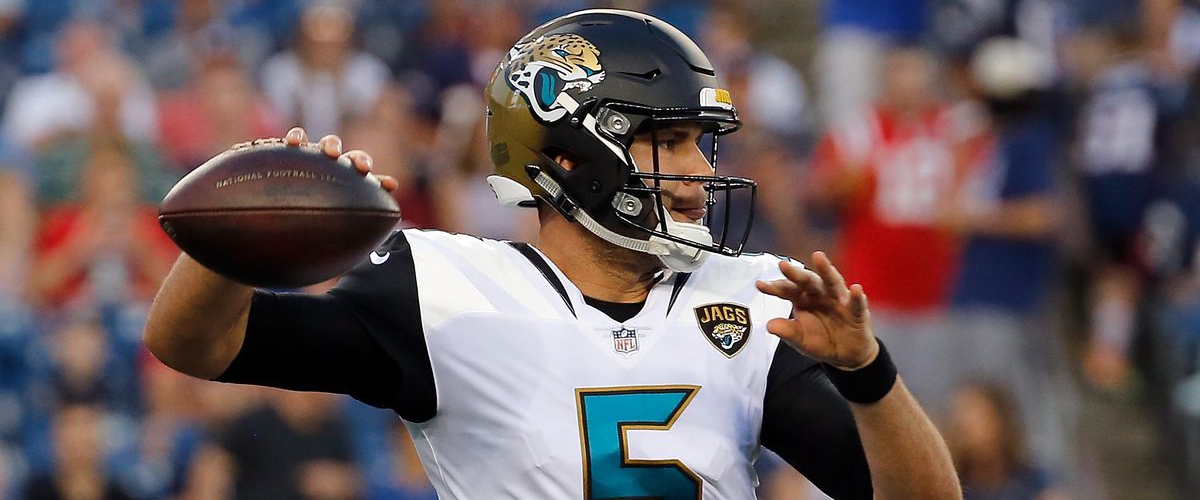 Houston Texans
Rookie Deshaun Watson emerged in his rookie season for the Texans throwing 19 touchdowns and eight interceptions before going down with an ACL tear. He is expected to be back for training camp which is a good sign for the Houston Texans. With Watson behind center, the Texans were 3-4 before he went down with the injury. Without Watson they went 1-8 the rest of the season, ending on a six-game losing streak. The Texans were riddled with injuries last season on both sides of the ball which is partially to blame for their poor season. But speaking on the offensive side of the ball for now, the Watson injury derailed the Houston offense by thrusting the likings of Tom Savage and T.J. Yates into the starting role. Lucky for the Texans, Watson will still have his top two weapons from last year in receivers DeAndre Hopkins and Will Fuller to throw to. Couple that with a backfield of Lamar Miller and healthy D'Onta Foreman, this Texans offense will be hard to stop. They proved that they can hang with the big guns while Watson was healthy with tight losses to the New England Patriots, Kansas City Chiefs, and Seattle Seahawks. A healthy Watson will do wonders for the Texans offense, but defense will be critical to the success of the team.
Defensively, the Texans were decimated by injuries to their top players and coupling that with the Watson injury spelled doom for Houston's season. Franchise player J.J. Watt went down with a season-ending injury along with Whitney Mercilus on the same drive against the Kansas City Chiefs and Brain Cushing was suspended again for violating the NFL's performance-enhancing substance policy. The depth at linebacker was destroyed due to the injuries and suspensions which hurt the run defense. All in all, the Houston Texans finished with 20 players on injured reserve, that is bound to hurt any team. Houston has added safety Tyrann Mathieu from the Cardinals and cornerback Aaron Colvin from the Jaguars to the defense. They have a strong linebacker core headlined by Jadeveon Clowney and the return of Whitney Mercilus from injury. J.J. Watt is expected to be back for the defensive line as well and Houston should be much better than last season...barring injuries. If the Texans defense stays healthy, they could be a nightmare for opposing teams and with Deshaun Watson back to lead the offense, this team should be back in playoff contention.
Prediction: 10-6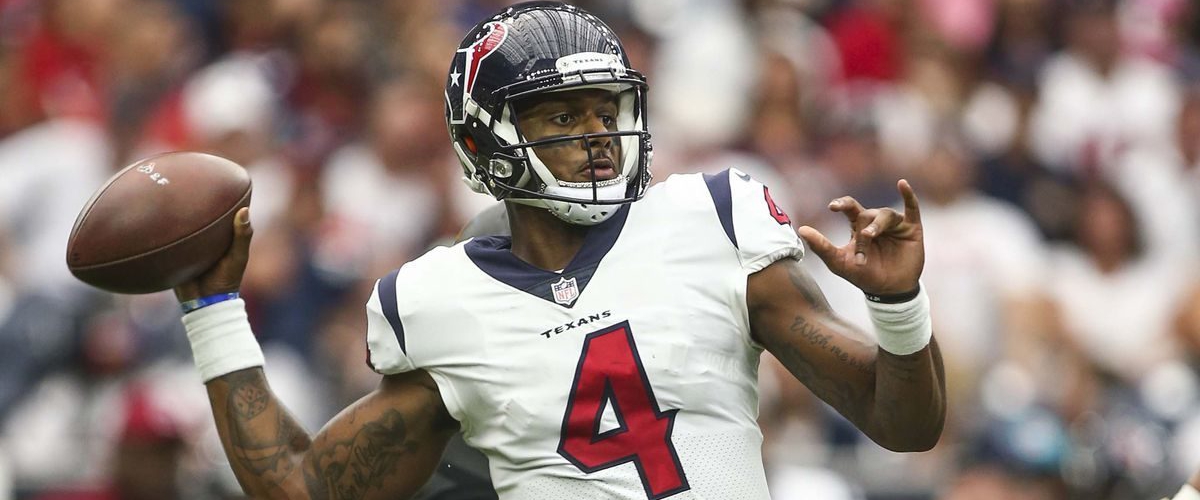 Indianapolis Colts
After Andrew Luck underwent shoulder surgery in January 2017, his shoulder saga gripped the Colts for most of the 2017 season. After he was speculated to start for Indianapolis in Week 1, he never did. He practice on October 4th and was possibly set to return for the Colts in Week 6, he never did. On November 2nd he was placed on injured reserve by Indianapolis ending any chance of him playing. If he is healthy to start the 2018 season, it will have been 20 months since he made an appearance for the Colts. This left Jacoby Brissett to lead the team's offense in his second year in the NFL with a limited amount of weapons. Beyond T.Y. Hilton and Donte Moncrief, the receiver depth consisted of Chester Rogers, Kamar Aiken, and Quan Bray. None of them cracked 300 receiving yards and they combined for one touchdown. It does not help that Brissett was constantly faced with pressure by opposing defenses as he was sacked a league high 52 times. Without question the offensive line play of the Colts will have to improve, especially if Luck returns for the sake of his longevity and possibly career. While Chester Rogers and Ryan Grant do not scream big threats to defenses, if Luck is back and healthy he could turn them into ones. The ability for strong offensive production utlimately hangs in the balance of Andrew Luck's health.
The defense was not much better as they finished the season 29th overall in the league. They were ranked 25th against the run and 28th against the pass. They gave up a total of 5,873 yards on the season and allowed 25.3 points per game. The bottom line, the Colt defense needs to improve to give the team a chance to win games regardless of who is at quarterback. After Chuck Pagano was fired at the end of the 2017 season, new head coach Frank Reich talked about his expectation for the defense. Reich talked about pressuring four men on the quarterback and letting the defense play. In February, Reich said, "I'm really into pressure with four men and let the defense play. It's a little bit of bend but don't break. It's a unique coverage that not as many teams run and the teams that run it don't run it as well as the pure Tampa Bay Two teams." The Colts defense is relatively young and will continue to be built through the draft in April. The team's defense is headlined by Jabaal Sheard who is being moved to defensive end with the new 4-3 defensive scheme the Colts will play. He should be an anchor on the line for the defense this season. While improvement is likely, it seems unlikely this team will be able to hang in the division even with Andrew Luck.
Prediction: 6-10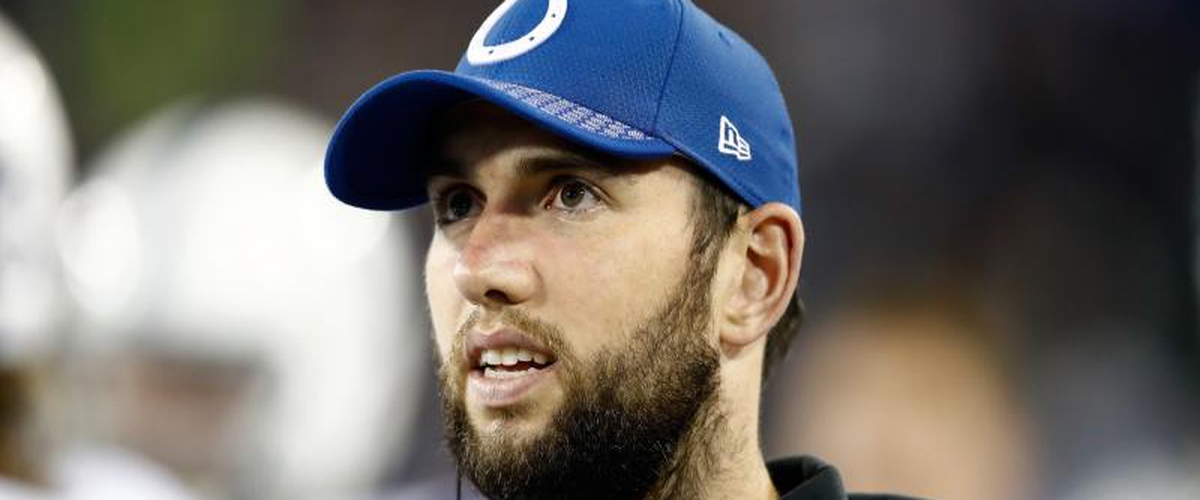 Jacksonville Jaguars
Led by Blake Bortles at quarterback, the Jaguars made it all the way to the AFC Championship Game to face the Patriots. They were one quarter away from going to the Super Bowl before Tom Brady led the Patriots back for the win. If the Jaguars want to return to the AFC Championship and potentially the Super Bowl, they will need to do a better job of closing out against elite opponents like the Patriots. A reason why they were so successful offensively was the emergence of the running game and rookie back Leonard Fournette. Jacksonville's rushing attack was ranked 2nd in the NFL averaging 141.4 yards per game which was led by Fournette. Fournette ran for 1,040 yards and nine touchdowns despite missing three games over the course of the year. Jacksonville's rushing attack was ranked 2nd in the NFL averaging 141.4 yards per game. In addition to their rushing attack, Blake Bortles improved play was a big help to the Jaguars offense in 2017. While Bortles did not light it up offensively considering the Jaguars pass offense was ranked 16th in the league he did something more important, limit his mistakes. In years past, Bortles made mistakes that cost the Jaguars offensively. In 2017, he was responsible for a career-low 16 total turnovers which helps provide more opportunties to score on offense. Bortles will have to continue this trend in 2018 if the Jaguars offense wants to continue to improve. While they lost recievers Allen Hurns and Allen Robinson along with tight end Mercedes Lewis. Bortles should benefit from having his top receiver Marqise Lee back, a healthy Dede Westbrook, and Keelan Cole. Additionally, they added tight end Austin Seferian-Jenkins to replace Lewis. The Jaguars offense should continue to thrive as long as Bortles continues to limit his mistakes on offense.
But in addition to the strong year by Bortles, the Jaguars defense dominated opposing teams. Jacksonville's defense ranked 2nd overall and was 1st against the pass, allowing 169.9 yards per game. This can be attributed to their offseason moves which bolstered the team's defense. They signed cornerback A.J. Bouye, safety Barry Church, defensive tackle Marcell Dareus, and defensive end Calais Campbell to add onto their young defense. Mixing this veteran talent along with young stars they got in the draft like cornerback Jalen Ramsey and linebacker Myles Jack helped the team's defense improve. However, while they got good pressure on opposing quarterbacks totaling up 55 sacks on the year, they struggled against the run. Jacksonville ranked 21st in the league against the run, allowing 116.2 yards per game. That will need to improve if they want to take the next step. The Jaguars defense is young and can dominate their opponents especially against the pass, while they have a good pass rush, they need to plug up the middle better against teams. Regardless, they should take another step forward this season, another deep playoff is likely for this young squad. It all boils down to their ability on defense to build off last season and improve against the run to take that next step.
Prediction: 12-4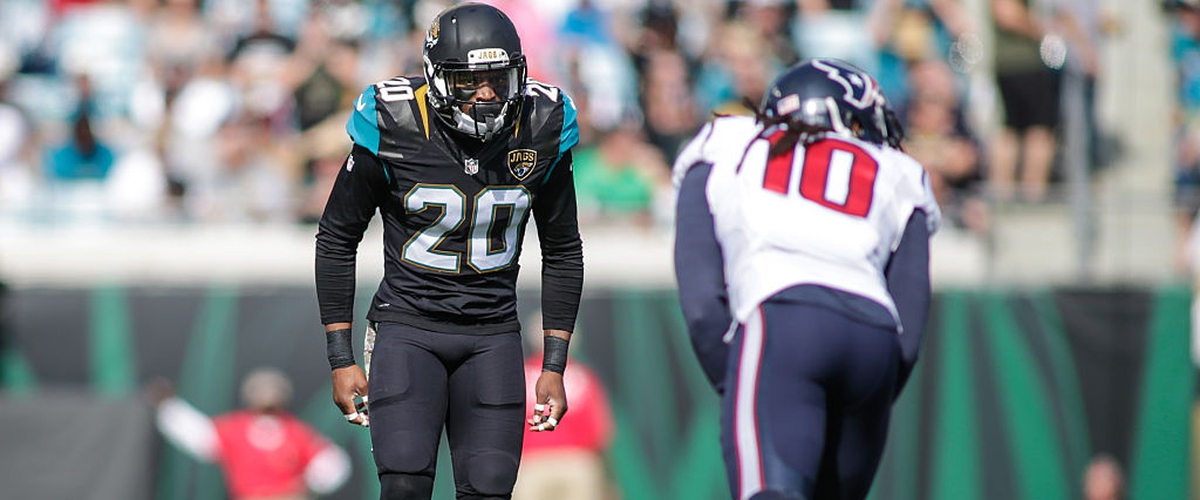 Tennessee Titans
For this Titans team, a 9-7 record for a second consecutive year was enough to make the playoffs this time around. But they were a streaky team that lack consistency on the offensive end. You never really knew what you would get out of this offense led by Marcus Mariota. One week they would put together a convincing performance, the next they would lay a goose egg and get stomped on by their opponent. After starting the year 6-3, the Titans lost four of their last seven and narrowly avoiding a complete collapse with a Week 17 win against the Jaguars. Nonetheless, this was an offense ranked 1st overall and 1st in the rushing game with 202.0 yards per game. This is partially because of their strong offensive line which allowed just 35 sacks in 2017. While not as dominate as 2016 due to injuries, they still got the job done for DeMarco Murray and Derrick Henry to wreak havoc on opposing defenses. However, Marcus Mariota struggled at times throwing the ball and finished the season with 13 touchdowns and 15 interceptions, not statistics you want from your franchise quarterback. He needs to improve those numbers and be a leader on offense for this Titans team if they want to get back to the playoffs. While DeMarco Murray will not be back, the Titans signed Dion Lewis as a replacement which should be a boost to the backfield and passing game as he has compiled a strong few seasons with the Patriots before coming to Tennessee. When it comes to passing the ball, Mariota should benefit from having Delanie Walker as his tight end and the same receiving core as well.
The Titans defense is what kept them in most games where their offense remained stagnant. Ranking 12th overall in the NFL, the Titans were 1st against the run allowing 69.0 rushing yards per game. However, the struggled mightily against the pass, allowing 256.0 yards per game which was 31st in the league. In an effort to patch up the secondary, the Titans signed cornerback Malcolm Butler who was notoriously benched by Bill Belichick in the Super Bowl. Butler will join Adoree' Jackson, Logan Ryan, and Kevin Byard on a Tennessee defense that should improve in 2018. Tennessee's pass rush produced 43 sacks last season which is another positive and in an effort to get more depth, they added Bennie Logan to the line. This is a team that people should not sleep on this season, but it is also a team that will have to prove itself by being more consistent week in and week out.
Prediction: 10-6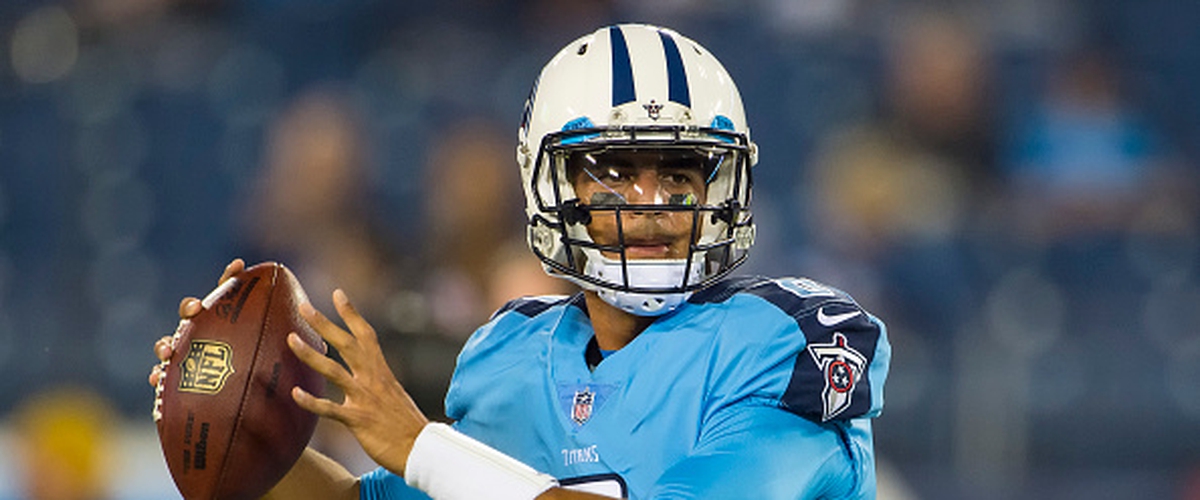 Questions or comments? Follow @mtvhottakes on Instagram and Facebook to know when new stories are posted and for more contact information.
---