Jimmy Butler Traded to Philadelphia 76ers for Package of Players and a Draft Pick
It may have taken an extra month than Jimmy Butler probably hoped it would, but the Minnesota Timberwolves finally found a deal to move on from the shooting forward after agreeing to a deal with the Phialdelphia 76ers. The trade will send Butler along with forward Justin Patton to the Sixers in exchange for a package of players and a draft pick. That package consists of forwards Robert Covington and Dario Saric along with guard Jerryd Bayless and a 2022 second-round draft pick. While it may not seem like much of a return on the surface for the T-Wolves, let us dive a little deeper into what each team will be getting.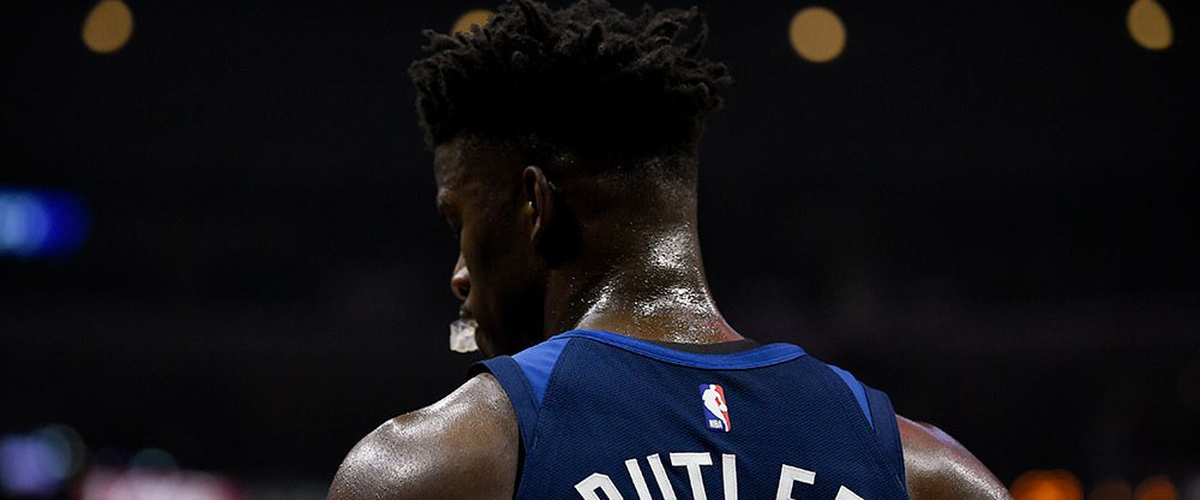 Let us start out with the Philadelphia 76ers, mostly because they added another superstar player to their young squad as they look to take the next step in the postseason this year. Jimmy Butler will join the Process alongside a young Joel Embiid and Ben Simmons to form what some may consider a "Big 3" in Philadelphia. Butler has appeared in 10 games this season, averaging 21.3 points, 5.2 rebounds, and 2.4 steals per game. There was speculation that the four-time All-Star sat out a game versus the Utah Jazz at the end of October in hopes of getting out of Minnesota sooner rather than later. That was not the case as Butler told the media that his "body was hurting" which was the reason why he sat out the game. Adding the 29-year-old to an improving Sixers team can only make them stronger in the Eastern Conference where they currently sit third in the conference with a record of 8-5. This move for Butler could very well bolster the team enough to make them a contender if he can provide leadership to the younger players and once chemistry is formed among those players.
The other, lesser known player in the trade was forward Justin Patton. Patton is a second-year player out of Creighton who appeared in only one game during his rookie season for only four minutes in which he totaled up two points on April 1st versus the Utah Jazz. The reason for playing so little time was a broken foot prior to the 2017-18 season starting and was not healthy until February before spending some time with Minnesota's G-League affiliate, the Iowa Wolves. After an offseason setback required surgery on the same foot, Patton broke his other foot this past September during a workout and is currently sidelined indefinitely.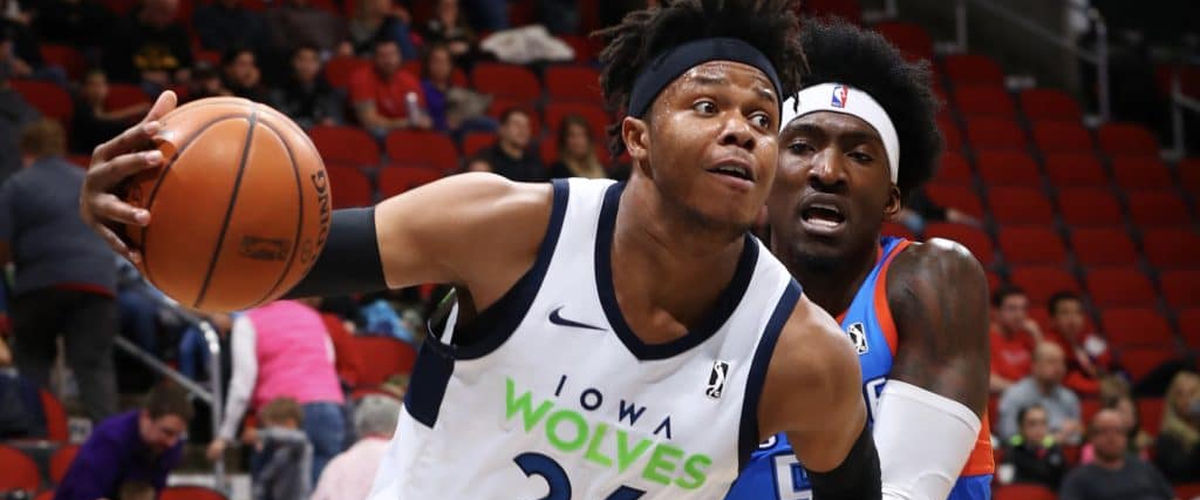 While the haul the Timberwolves received does not seem very impressive, allow me to explain why it can yield the team a certain degree of success. The most intriguing pieces of the trade are forwards Robert Covington and Dario Saric, both of whom have spent most or all their years in a Philadelphia uniform. Starting with Saric, he is a third-year player that is continuing to grow in the early stages of his career. The power forward has appeared in all but four games over the course of his first three seasons and has improved as a scorer. So far this season, Saric is averaging 11.1 points and 6.6 rebounds per game in the first 13 games of Philadelphia's season. He could be the backup for Taj Gibson or potentially start in front of him, but either way he is likely to see a copious amount of minutes each game. As for Robert Covington, the small forward's durability has been second to none as he has appeared in at least 70 games in his full four seasons with the Sixers. Covington has appeared in all 13 games that Philadelphia has played this year, averaging 11.3 points and 5.2 rebounds per game, he is a role player that can provide scoring depth off the bench for Minnesota.
The third player, Jerryd Bayless, is far less impressive than the other two that the Timberwolves received in this deal. The 30-year-old is in his 10th year as an NBA player and now will play for a seventh team in his career. Bayless is currently dealing with a major injury that he suffered back in early October during practice with Philadelphia. The guard is dealing with a sprain of the posterolateral corner in his left knee which will cause him to miss significant time. After the injury, Bayless was set to be reevaluated in 3-4 weeks in which the Sixers would then determine the course of action in his recovery process. The guard position is already an area with lots of depth to it on the Minnesota roster which makes it likely that Bayless will see very little of the court this season anyways. The final piece of the trade was a 2022 second-round draft pick which is obviously the part of the trade that will have to evaluated in years from now.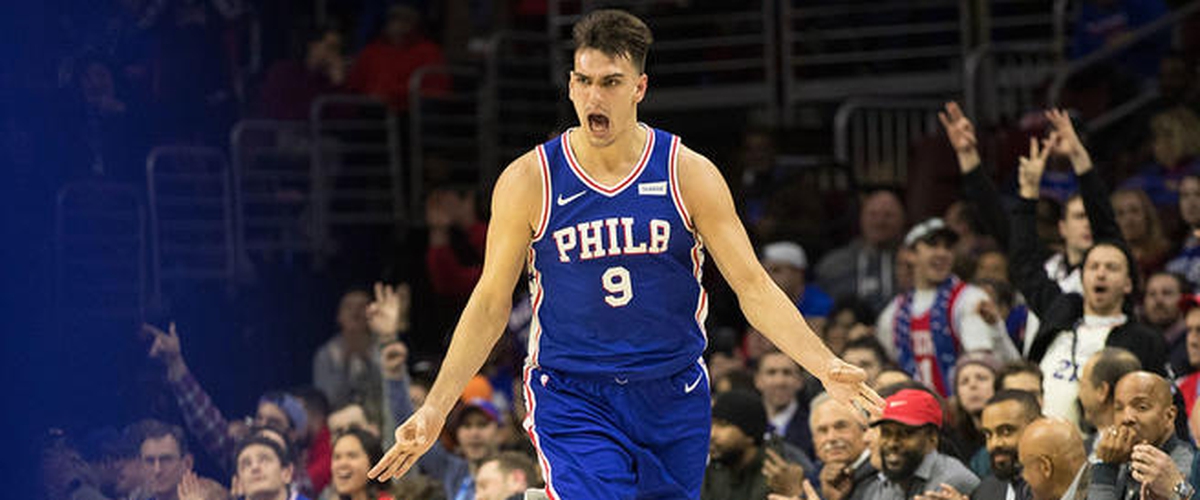 While the Sixers made this move to become contenders, the Timberwolves must be relieved to finally have the circus that was the Jimmy Butler situation behind them. With a 4-9 record, perhaps getting rid of the elephant in the locker room will help the issues with Minnesota's team become more easy to address. With Karl-Anthony Towns at center and forward Dario Saric guarding the basket down low, the Timberwolves will have two big men to clean up the boards and provide them with easy second chance opportunities. Andrew Wiggins is still young and trying to shape his game still, but is a serviceable forward when healthy alongside Saric on the court. Veteran Jeff Teague and Derrick Rose will man the guard positions as Rose is playing some of the best basketball since the early part of his career and Teague is a proven veteran at the position. With this trade, the Timberwolves could still realistically be a playoff team in the Western Conference. Contenders? No. But they certainly could return to the 16-team dance in April and then build from what they have this offseason.
Questions or comments? Email [email protected] and follow @mtvhottakes on Instagram and Facebook to know when new stories are posted.
---