NFL Week 11: Big Monday Night Football Game Headlines This Week's Slate
Ten weeks down, seven to go. This is the time of year when those early season losses can come back to haunt you and your team is forced to think about running the table if they want to make the playoffs. Everybody is still mathematical alive in the 2018 NFL Playoff race, but there are many teams you can already write off from making the 12-team dance in January. With six teams on their bye week, they will have plenty of time to rejuvenate and make a run at the playoffs over the final six weeks. But for now, let us check out how we did during Week 10 and then set our focus on the games ahead for this weekend:
Last Week: 8-6
Season Record: 92-53-2
Not the best week as a few upsets occurred and funny enough I predicted the Cowboys-Eagles score correctly, just not the winner. Anyways, we had another .500 record for the week and it is time to move on to Week 11.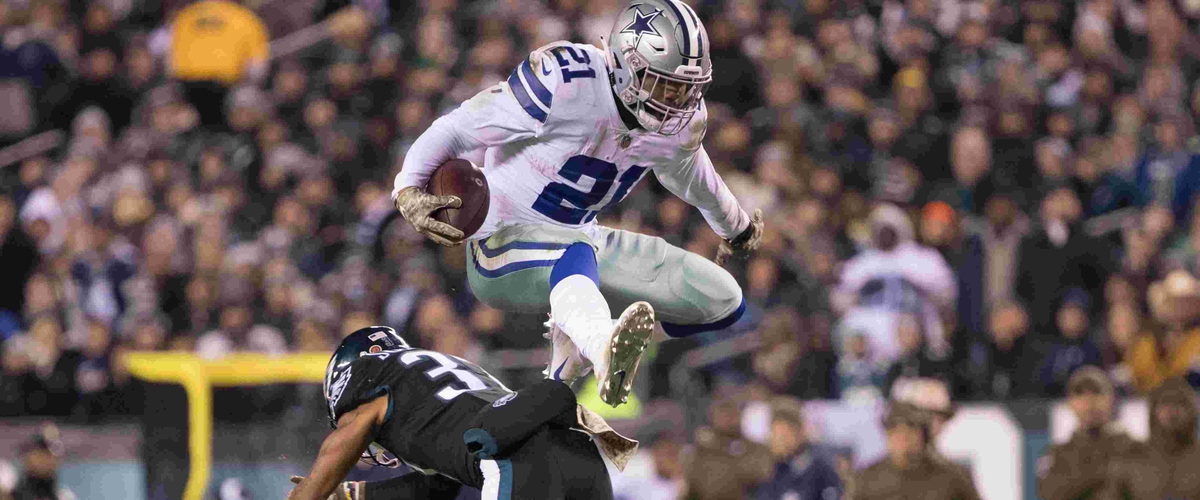 Week 11 Predictions:
Thursday Football
Green Bay Packers (4-4-1) @ Seattle Seahawks (4-5) 8:20 PM EST
I was brutally mistaken in thinking last week's Thursday Night Football game could be the best one of the season. But I feel like this one has some hope of claiming that title considering these two teams are in the thick of the playoff race. Green Bay is coming off a big win against the Dolphins, but will still have to prove they are more than just a team relying on the arm of Aaron Rodgers to lead the way for them. On the flip side, you have a Seattle team coming off a loss to the Rams, dropping them below .500 and down in the playoff race. Green Bay has not lost in the three meetings since the 2014 NFC Championship Game comeback the Seahawks had. Russell Wilson is always dangerous and being at home will certainly boost the team with the 12th man behind them. The Packers are 0-4 on the road and have been dominated in three of those four games. Green Bay needs to win on the road if they want a chance at the playoffs, but I do not believe this is the week they get it.
Seahawks 24, Packers 20
Sunday Football
Dallas Cowboys (4-5) @ Atlanta Falcons (4-5) 1:00 PM EST
After winning three in a row, the Falcons regressed and were handled by the Cleveland Browns with relative ease. It leaves a question mark of what this team is going to be for the rest of the season as their identity seems to remain unknown. The same could be said for the Cowboys, a team so wildly inconsistent this season that you cannot figure out what you are going to get from them depending on the week. In fact, all four of their wins have come against mediocre or struggling teams while a majority of their losses have come against teams in the thick of the playoff hunt. Dak Prescott and Ezekiel Elliott broke out last week against the Eagles, but can that be sustained for more than one game? We are yet to see it so far this year and I see no reason to expect it now. Atlanta's offense, led by Matt Ryan, seems to be one thing you can count on almost every week to show up. While they did not do that against Cleveland, this week should be a bounce back week at home to get them back to a .500 record.
Falcons 28, Cowboys 17
Carolina Panthers (6-3) @ Detroit Lions (3-6) 1:00 PM EST
Carolina had 10 long days to think about the beating they took at the hands of the Steelers last Thursday night and their opponent for the week could not be anymore favorable for them to respond in a big way. The Lions are losers of their last three games as Matthew Stafford has been unable to get any rhythm for the offense which is averaging just 19.6 points per game. That will not translate to wins in the NFL, especially when the defense has been a wreck as well and allowed 28.6 points per game in the past three weeks. If it were not for some garbage time drives led by Stafford last weekend against the Bears, the game would have been an absolute blowout. Cam Newton made some mistakes last week against Pittsburgh, but still had a respectable game going 23-of-29 passing with 193 passing yards, two touchdown passes, and an interception. Since they were playing from behind, the Panthers never could establish a ground game which they should have an easier time doing against the Lions this week. Carolina responds in a big way to last week's blowout to move to 7-3 on the season.
Panthers 35, Lions 17
Tennessee Titans (5-4) @ Indianapolis Colts (4-5) 1:00 PM EST
This game is far more intriguing than meets the eye. Tennessee is coming off an absolute drubbing of the Patriots and Indianapolis is on a three-game winning streak following a 1-5 start. The outcome of this game will likely be decided by which offense shows up for the Titans on Sunday. The last two weeks, Marcus Mariota has turned in decent games and the Tennessee run game is balancing out his efforts to put the team on a two-game winning streak. Against a Colts defense that ranks 26th in the league having given up 26.6 points per game this season, this could be another big game for Mariota and the offense. But holding down Andrew Luck is hard to do, especially given he has given Indianapolis a chance to win each week despite the shortcomings of the defense. This should be a classic division matchup that comes down to the wire and produce a low final score. The Colts are hot right now and as long as Luck is leading the offense, it is hard to see them losing this one.
Colts 17, Titans 10
Tampa Bay Buccaneers (3-6) @ New York Giants (2-7) 1:00 PM EST
Odell Beckham Jr. said the Giants are in "must-win" mode and that the goal is to run the table, winning their final eight games, and making the playoffs. They beat the Niners on Monday night and now they have a favorable matchup against the Tampa Bay turnovers...I mean Buccaneers. The Bucs have been turnover happy for awhile now and last week turned the ball over four times while racking up 501 total yards of offense. What did they have to show for it? Three points. Ryan Fitzpatrick may not be the best option at quarterback, but he has certainly been better than Jameis Winston which is why he is the starter. Even though Eli Manning is getting old and the signs of his career coming to a close are starting to pop up, he simply has a better chance of leading his team to victory. Tampa Bay cannot get out of their own way week after week which is why it is hard to believe that will change now. OBJ's hopes of running the table and making the playoffs stay alive...for now.
Giants 24, Buccaneers 13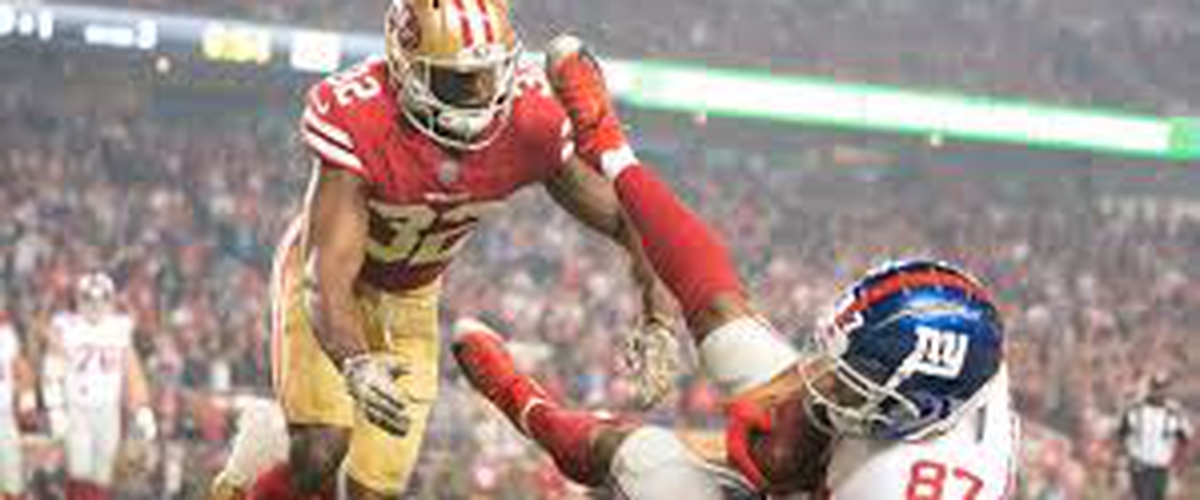 Houston Texans (6-3) @ Washington Redskins (6-3) 1:00 PM EST
Houston has come out of nowhere after an 0-3 start and now find themselves atop the AFC North by one game. Likewise, the Redskins are atop their respective division, but it seems like that is more so by default at this point than by skill. Washington has suffered a rash of injuries to key players over the past few weeks on both sides of the ball which have bogged down the team. They were blown out by Atlanta two weeks ago and then gave up 501 total yards to Tampa Bay. Even if they beat the Bucs, it was because Tampa Bay shot themselves in the foot repeatedly. The Redskins have had a rough time stopping their opponents from marching down the field the past two weeks and DeShaun Watson can do just that against his opponents. Since the aforementioned 0-3 start, Watson has thrown 12 touchdown passes and just four interceptions. He has been surgical in moving the Texans down the field and even when it has been rough for his team on offense, the defense has been there to hold things down. Ranked 9th overall, the Houston defense has allowed 20 points or fewer in four of their six games during the win streak. There is no reason why they cannot do it against an average Washington offense led by Alex Smith.
Texans 23, Redskins 20
Pittsburgh Steelers (6-2-1) @ Jacksonville Jaguars (3-6) 1:00 PM EST
The Jaguars have owned the Steelers in their past two meetings and both games have been on the road. Now they are at home to face Pittsburgh in the midst of a five-game losing streak and looking to right the ship in any way possible. Could Ben Roethlisberger be the quarterback this defense needs to get back on track? In their last regular season matchup, the Jags won 30-9 at Heinz Field and forced Roethlisberger to throw five interceptions. While we likely will not see a repeat performance of that, I expect Jacksonville to have a shot in this game because of their offense. With Leonard Fournette back, Blake Bortles will not be heavily relied on to throw the ball and risk making unnecessary mistakes. Fournette changes the way the offense plays and even if that once vaunted defense is leaky, being able to balance the offense will be a huge boost for Jacksonville. Although in the end, I believe the Steelers who are another hot team with a five-game win streak are going to tear them apart with their offensive attack. James Conner has been admirable in the back field with Le'Veon Bell staying away from the team and any time Roethlisberger is manning the offense you know Pittsburgh has a chance. It should be exciting to see the run game for both teams this week, but the Steelers will run away with this game.
Steelers 31, Jaguars 21
Cincinnati Bengals (5-4) @ Baltimore Ravens (4-5) 1:00 PM EST
Both teams are trending in the wrong direction and whoever wins this game can try an use it as a momentum builder. Cincinnati currently holds the second wild card spot, but a loss to Baltimore and a win by Indianapolis over Tennessee would set up a five-team tie for that spot. That is how little the margin for error is in the AFC Wild Card right now and why the Bengals need to figure out their defense fast. Cincy fired their defensive coordinator Teryl Austin after three straight weeks of giving up 30-plus points and now Marvin Lewis will be doing the play-calling on defense. The Ravens are coming off a bye week and are mired in a three-game losing streak. Furthermore, Joe Flacco is battling a hip injury that may force the team to start rookie Lamar Jackson which may not be such a bad thing to shake up the offense. Jackson has had a minor role already in rushing the ball in games this season and it will be interesting to see if he can lead the Ravens to victory. With Andy Dalton missing his top weapon in A.J. Green still, that will limit his options in the passing game although the return of John Ross last week to the receiving corps will certainly help this week. Baltimore is fresh off the bye, had plenty of time to prep for this game and situation at quarterback, and the dysfunction of the Bengals defense should aid them which is why I think they find their footing this weekend.
Ravens 21, Bengals 16
Oakland Raiders (1-8) @ Arizona Cardinals (2-7) 4:05 PM EST
This is honestly just a battle for position in the NFL Draft next April. So in the end it is ultimately which team wants to lose this game more and draft at a higher spot. Josh Rosen is stuck behind a poor offensive line, but kept the Cardinals in the game for the most part last week against the Chiefs. He threw two interceptions, one of which led to seven points for Kansas City in what ended up being a 12-point loss. Meanwhile, Oakland has continued to show nothing on the offensive side of the ball which has become the norm this season. There is not much to say about either of these teams and at the present moment it seems like Arizona has a better shot of winning this even if they have been equally bad as the Raiders.
Cardinals 14, Raiders 10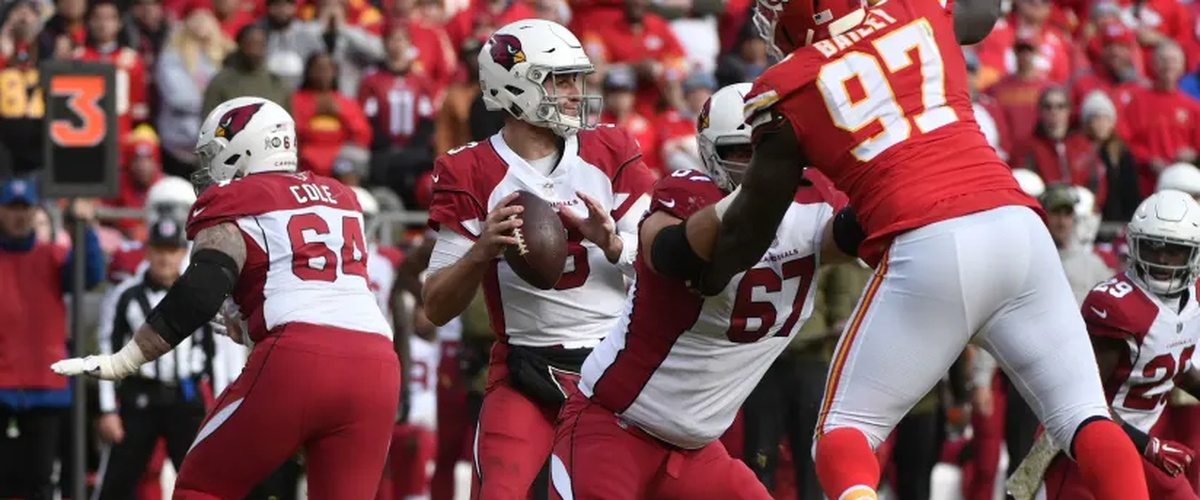 Denver Broncos (3-6) @ Los Angeles Chargers (7-2) 4:05 PM EST
Division matchups are never easy and Denver can be very stingy on the defensive side of the ball. If Case Keenum could lead the offense to scoring drives on a consistent basis, perhaps the Broncos would be better than 3-6. Last week against Houston, the defense held the Texans to just 19 points, but turnovers and bad field position put Denver in long field goal situations which ended up coming back to bite them in the behind. I am still not convinced that Los Angeles is as good as their record shows because most of the opponents they have beaten on this six-game win streak have been under .500 on the year. But you have to beat who is on your schedule, and they have done just that. In two weeks they will go through a much tougher stretch of games that will prove just how good this team actually is, but for now they will continue to roll in a close game with Denver.
Chargers 24, Broncos 21
Philadelphia Eagles (4-5) @ New Orleans Saints (8-1) 4:25 PM EST
If you asked me what I thought about this game prior to the season starting, I would have told you it would be a great matchup. But the Eagles are suffering from a Super Bowl hangover and have been the definition of mediocre in a weak NFC East. Now they meet an offensive gauntlet in the Saints who have been steamrolling over teams this season after losing in Week 1 to the Buccaneers. New Orleans can beat you in more than one way with more than one player. Stop the rushing attack and you get faced with the arm of Drew Brees and a receiving corps of Michael Thomas, Tre'Quan Smith, Brandon Marshall, and tight end Benjamin Watson. Stop the aerial attack and you get faced with the two-headed monster of Alvin Kamara and Mark Ingram at the running back position. There is a reason the Saints are ranked first in the NFL with 36.7 points per game, they are strong in both dimensions of the offense. The Eagles continue to have problems figuring out who their primary running back is, although Josh Adams seems to slowly be emerging as the leader. Defensively, they have been inconsistent in holding the opposition when they need a big stop. The offense of the Saints is too potent to be stopped right now, and they should handle Philadelphia with ease.
Saints 38, Eagles 21
Minnesota Vikings (5-3-1) @ Chicago Bears (6-3) 8:20 PM EST
This is a Sunday Night Football game to watch considering the huge division implications it has in the NFC North. The Vikings sit a half game back of the first-place Bears while also coming off a bye week. Minnesota's defense struggled to start the season but has slowly come around as the weeks have gone by. But beating Mitchell Trubisky has been a tough task the past few weeks as the second-year quarterback has been shredding opposing defenses. During Chicago's three-game win streak, Trubisky has thrown for 710 passing yards, six touchdowns, and one interception while the defense has allowed just 13.6 points per game. Everything is clicking for Chicago right now, but Minnesota is not a push over especially with Kirk Cousins manning the offense. Cousins gives the Vikings a chance to win each week by making minimal mistakes with the ball and putting the offense in a position to score points. This is going to be a dogfight and likely be a defensive game for both teams that will be decided by a last second score. Picking a winner for this game is tough, but I trust the defense of the Bears to get the job done.
Bears 17, Vikings 14
Monday Night Football
Kansas City Chiefs (8-1) @ Los Angeles Rams (8-1) 8:15 PM EST
This is going to be quite a game for Monday Night Football. Due to poor field conditions, the game was moved from the stadium in Mexico City and will now be played at the Los Angeles Memorial Coliseum. Patrick Mahomes has thrown 31 passing touchdowns this season to just seven interceptions, even his worst has been good enough to lead the Chiefs to a double-digit win. Mahomes has the Kansas City offense averaging 35.3 points per game this season, which is the second-most in the league, and he is easily in the running for league MVP. Coming in right behind them with 33.5 points per game this season, which is third-most in the league is the Rams. Led by Jared Goff's 22 touchdown passes and Todd Gurley's 13 rushing touchdowns, the Rams are 8-1 like Kansas City and have a chance to lock up the division title if the Seahawks lose on Thursday. Both teams have a top-five offense, but the KC defense raises a lot of question marks for me which is what I believe will be their downfall in what should be an offensive showdown for the ages. Could this be a potential preview of a Super Bowl matchup in a few months? Perhaps. But let us first see how the first installment goes before we decide if we want to see it come February.
Rams 42, Chiefs 38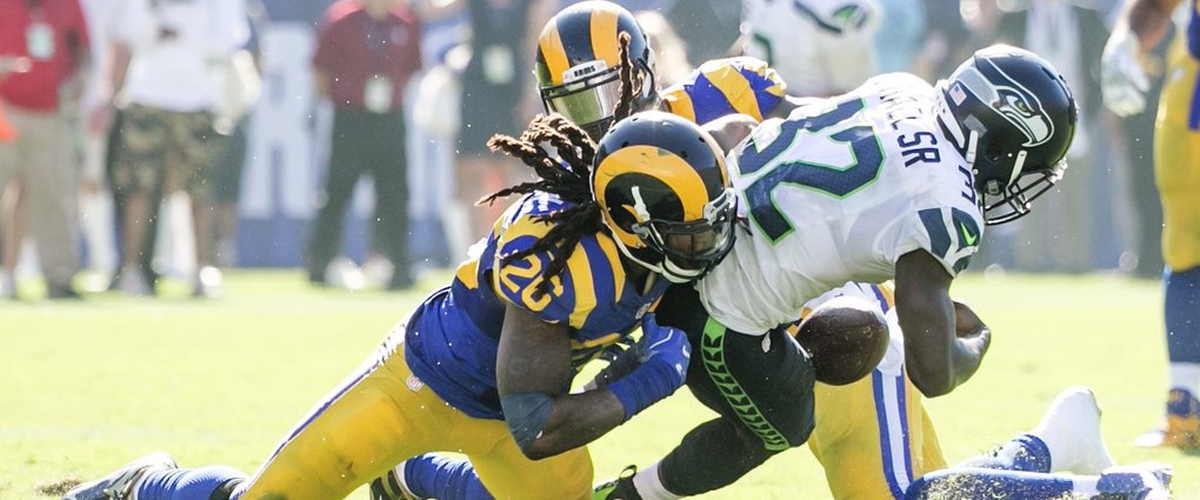 Questions or comments? Email [email protected] and follow @mtvhottakes on Instagram and Facebook to know when new stories are posted.
---