NFC West Preview: Can Goff and Gurley lead Rams to Division Title?
The NFL released the 2018 schedule on April 19th for all 32 teams and over the course of the eight days, MTV's Hot Takes will be giving predictions for each NFL Division for the 2018 season. Today, we take a look at the NFC West which features the Arizona Cardinals, Los Angeles Rams, Seattle Seahawks, and San Francisco 49ers.
Note: All predictions and opinions are based off of rosters prior to the NFL Draft on April 26-28.
With the Seattle Seahawks in what looks to be a rebuild after a bunch of offseason moves, it could be time for somebody to take over the NFC West for a few years. The Los Angeles Rams came out of nowhere to win the division last season and look poised for a repeat. But it may not be easy if a young Jimmy Garoppolo and the San Francisco 49ers continue what they started at the end of last season.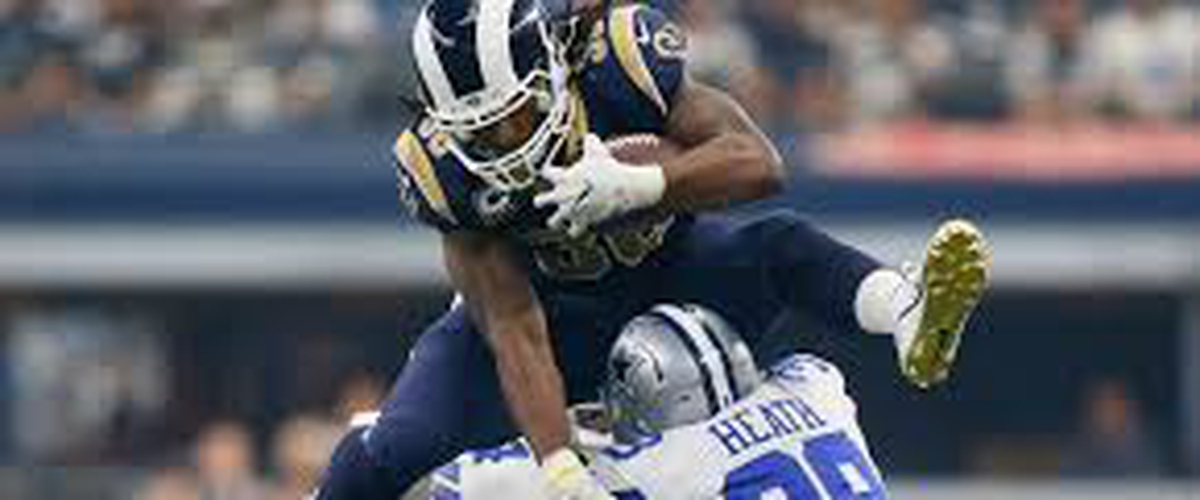 Arizona Cardinals
When Carson Palmer went down with broken arm to end his season, the quarterback position was anything but stable for the Cardinals. Blaine Gabbert and Drew Stanton split time at the position. Additionally, star running back David Johnson was sidelined for the entire season with a wrist injury suffered in the opener and Adrian Peterson took over before he suffered a neck injury. All of this and more led to Arizona finishing with a .500 record at 8-8. Now Palmer has chosen to retire and head coach Bruce Arians has decided to retire from coaching. The Cardinals went out and signed Sam Bradford in free agency and will likely look for a quarterback in the draft for their extended future. As wide receiver Larry Fitzgerald nears the end of his career, the window is closing for him to get a chance at a Super Bowl victory. While the team has thrived defensively for the past few years including last year in which they ranked 6th in the league overall, they still lack on the offensive end of the ball.
On the offensive side while they have a veteran in Larry Fitzgerald for the receiving core and David Johnson in the backfield, they lack much proven depth after that. The offense ranked 23rd overall in the league last season and without Johnson in the run game, they ranked 29th in rushing with 86.6 yards per game. Sam Bradford is a question mark at quarterback given his extensive injury history. It is without question whoever the Cardinals draft for a quarterback in the draft, they will likely see a good amount of playing time in their rookie season. Steve WIlks has his hands full in his first year as head coach will begin what is likely the rebuild of a Cardinals team two years removed from the NFC Championship Game.
Prediction: 4-12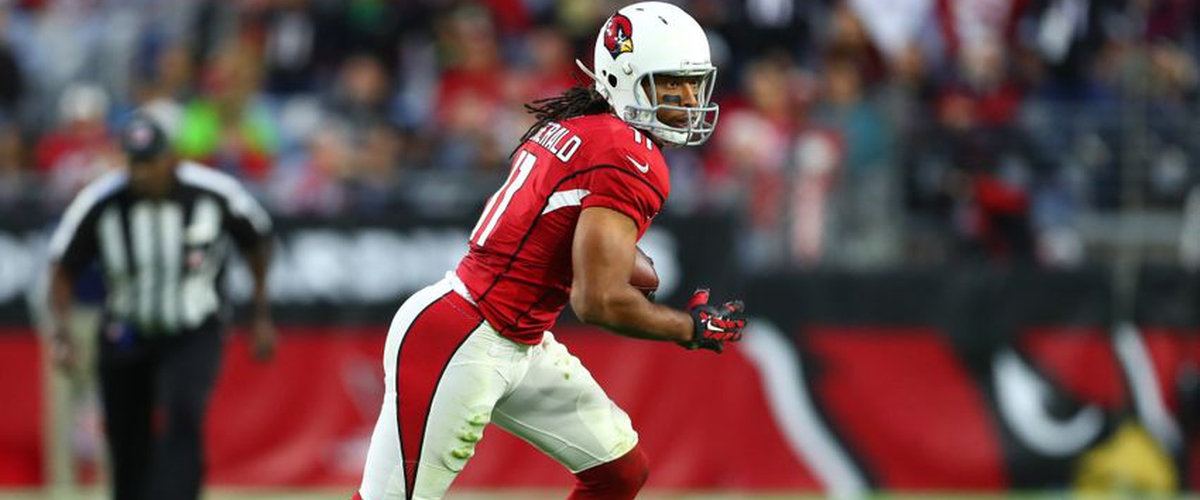 Los Angeles Rams
In their second season in Los Angeles, the Rams surprised everyone with first year head coach Sean McVay and won the NFC West at 12-4. While they were bounced by the Atlanta Falcons in the playoffs, they are poised to be back this year with their young core. Jared Goff had a breakout year in just his second year at the NFL level, throwing for 3,804 yards, 28 touchdowns, and 7 interceptions. The sky is the limit for Goff as the Rams have a dangerous receiving core that can make plays. They acquired Brandin Cooks from the Patriots, Robert Woods is still under contract, and Cooper Kupp should continue to develop in his second year in the NFL. If Goff continues to improve, the Rams offense will be lethal in the passing game after ranking 8th in the league last year. Not to mention, Todd Gurley still mans the backfield and he had a tremendous season last year rushing for 1,305 yards and 788 receiving yards as well. He accounted for 19 of the Rams touchdowns last season and he is also entering his third year in the league. The point of emphasis about this Rams squad offensively? They are young and dangerous, the NFC West will have a tough time stopping them.
The NFC West will also have trouble getting through this Rams defense as well. In a slew of offseason moves, Los Angeles got cornerbacks Marcus Peters and Aqib Talib, nose tackle Ndamukong Suh, and did I mention they still have Aaron Donald on the defensive line? While they lost Alec Ogletree and traded away Robert Quinn, their defense which ranked 10th a year ago should improve with these offseason acquisitions. One could argue that the Rams won the offseason, but we all know winning the offseason means nothing if it does not translate on the field. The Rams have a lot of strong personalities on defense which could hurt them, but I fully expect this team to continue to improve this year.
Prediction: 11-5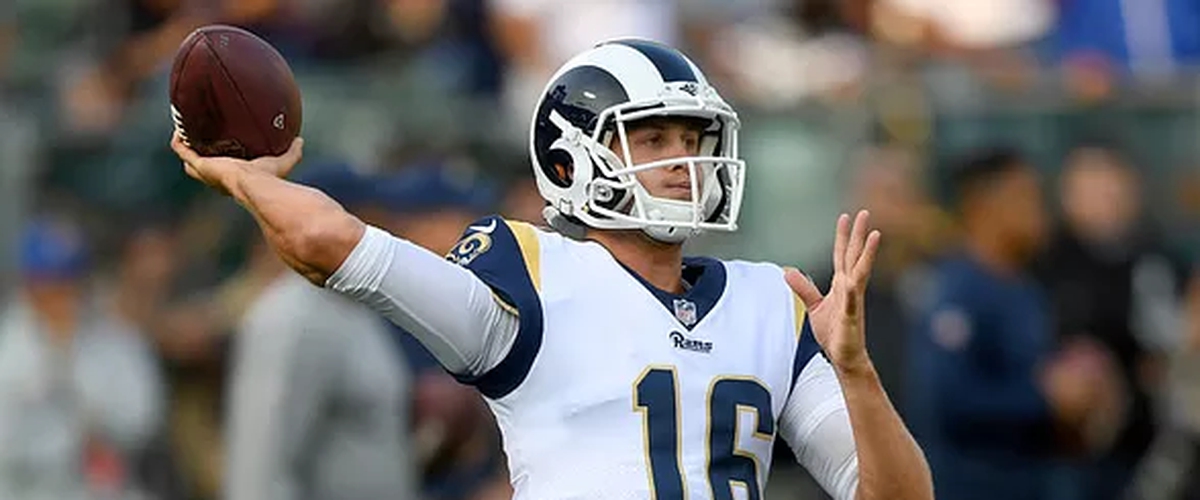 Seattle Seahawks
Russell Wilson accounted for 37 of the Seahawks 38 offensive touchdowns in 2017 with running back J.D. McKissic getting the other one. While the passing game is decent, ranking 13th last season with 228.6 passing yards per game, the Seahawks struggles with running the ball continued. Seattle ranked 22nd in the league with 101.8 rushing yards per game and have yet to find a solid running back to fill the hole Marshawn Lynch left with his retirement then signing with the Raiders. The battle for starting running back is wide open right now with Chris Carson, C.J. Prosise, Mike Davis, and J.D. McKissic all on the depth chart. Whoever has the opportunity to take over the starting role needs to spark this Seattle run game and make it more effective than years past. Without a doubt, Russell Wilson's ability to run with the ball and make plays out of nothing will help move the chains. While they lost tight end Jimmy Graham and wide reciever Paul Richardson, they still have Doug Baldwin and Tyler Lockett. Wilson should continue to lead this offense which averaged 22.9 points per game last season to strong performances. The question mark more so lies on the defensive side in my opinion for the Seahawks.
The Legion of Boom is over with the depature of cornerback Richard Sherman to the 49ers, defensive end Michael Bennett to the Eagles, and Cliff Avril being up in the air. Safety Earl Thomas is threatening a hold out until he gets a new contract and Kam Chancellor's future is undercertain after a neck injury cut his season short last year. All in all, Seattle will have to begin rebuilding on the defensive side of the ball. They ranked 11th overall on defense last season, 8th against the pass, and 18th against the run. Linebacker Bobby Wagner had a breakout year last season which helped the Seahawks defense out considering the amount of injuries they suffered. Should Cliff Avril be unable to continue playing, Dion Jordan could be a top option to fill his shoes if he can continue to stay clean. Jordan played five games last year recording four sacks on just 135 snaps. The youth movement will be underway for this defensive squad and so is a potential regression, it could be up to the offense led by Russell Wilson to keep them in games.
Prediction: 7-9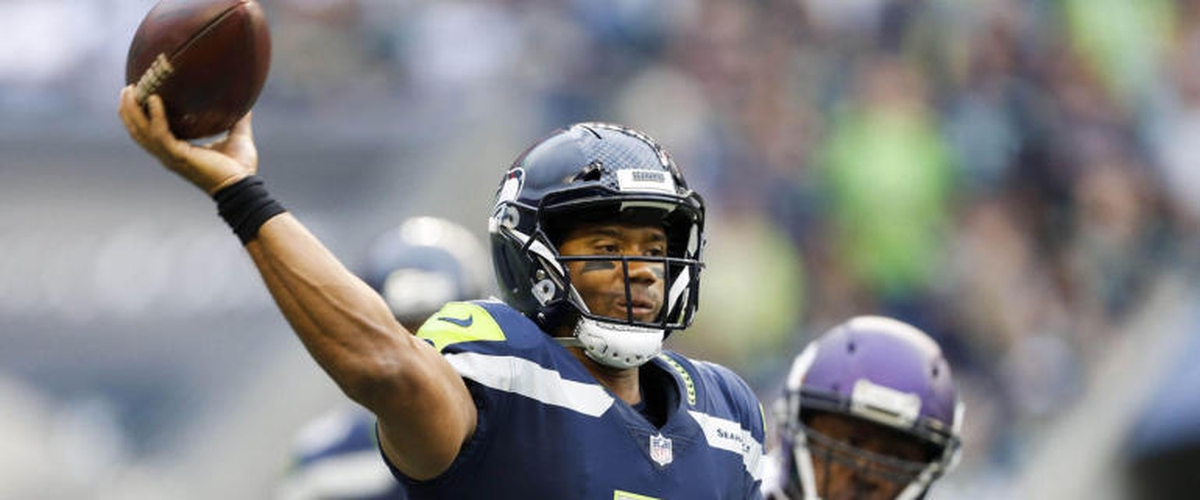 San Francisco 49ers
If the end of last season was any sign of what the 49ers future looks like then the NFL should watch out this season. The 49ers ended the year 5-0 with Jimmy Garoppolo steering the ship at quarterback and finished 6-10 on the year. The offense ranked 11th in the NFL and 9th in passing with 245.3 passing yards per game. While it is only a small sample size for Garoppolo, the 49ers offense looks poised to put up some big numbers this season. In my MTV's Hot Takes article titled Destination Dez I talk about the 49ers receiving core, "The Niners currently have Pierre Garcon, Marquise Goodwin, and Trent Taylor as receivers. Garcon is coming off a neck injury that ended his season after eight games, but is a veteran talent for the younger receivers like Goodwin and Taylor. Goodwin in his fifth season, started to log more receptions and receiving yards, providing the team with an offensive weapon who can help move the ball downfield once Garoppolo stepped into the starting role. Taylor is coming off a rookie year in which he recorded 43 receptions, 430 receiving yards, and 2 touchdowns. His receptions were good for third most receptions amongst rookies and he also handled punt return duties in which he averaged 9.2 yard per return." Needless to say, improvement should be inevitable for this Niners receiving core in the upcoming season. The run game is not much worse either, the Niners went out and got Jerick McKinnon who stepped into the running backc role for Minnesota last season after the Dalvin Cook injury. While he split time with Latavius Murray, he still proved effective with 570 rushing yards with three touchdowns and 421 receiving yards with two touchdowns. He should be an effective replacement for Carlos Hyde in his role with San Francisco.
As the offense improved last season, so did the San Francisco defense. Once Garoppolo started command the offense, the Niners allowed 19.8 points per game on defense which was tied for 9th in the NFL. They were allowing 301.8 yards per game and 4.96 yards per play which ranked 7th and 9th in the league respectively. Keep in mind this is a young defense that is missing a few pieces at key positions. The addition of cornerback Richard Sherman should help that need for secondary help and now adding edge rushers to apply pressure to opposing quarterbacks should be the next step. This can easily be done in the draft this year and likely will be the case for the 49ers. If they can continue to add talent to their young defense, the Niners could potentially contend for a playoff spot in 2018.
Prediction: 10-6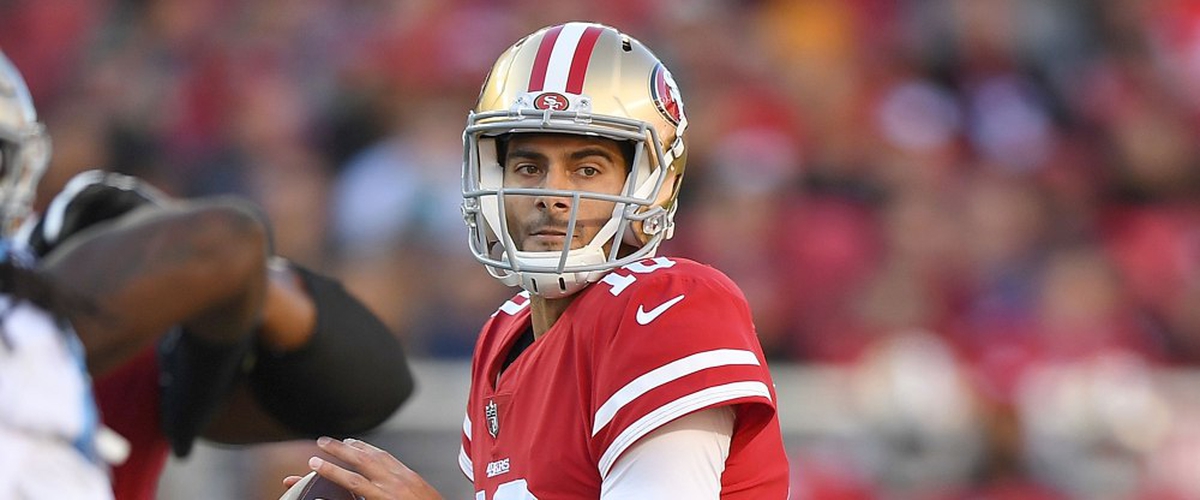 Questions or comments? Follow @mtvhottakes on Instagram and Facebook to know when new stories are posted and for more contact information.
---