NFL Thanksgiving Day Picks: Turkey Day is Upon Us!
The day is finally here as Thanksgiving Day football has finally arrived. Typically, we would do all our NFL picks on Wednesday, but for this special day we will only do the Thanksgiving Day games today and then deliver the rest of the picks on Thursday or Friday. With that being said, you will also get the updated season record on the Sunday NFL picks blog later this week which will include Thursday's outcomes. With that all out of the way, let us talk about the games ahead for Turkey Day as six teams will take the field throughout the course of the day in games that families usually enjoy together in the midst of their feasts. So without further ado, sit back and relax as MTV's Hot Takes gives you the picks for Thanksgiving Day!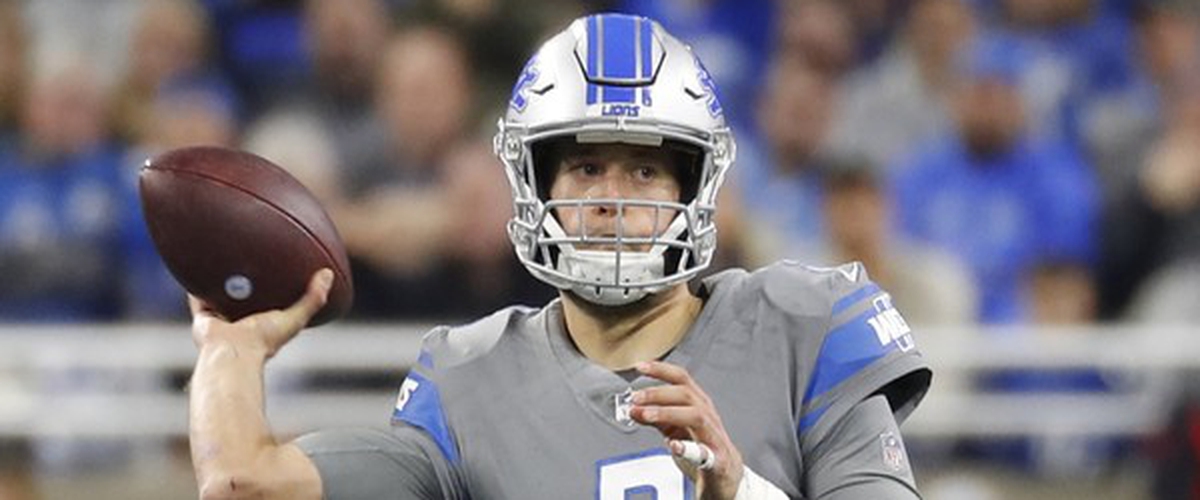 Thanksgiving Day Predictions:
Chicago Bears (7-3) @ Detroit Lions (4-6) 12:30 PM EST
As the first course of your Thanksgiving Day meal hits the tables, enjoy a gritty NFC North matchup between two teams hungry for a win. The Lions are coming off a win that the Panthers essentially handed to them after going for a two-point conversion at the end of the fourth instead of taking the extra point to tie things up. The Bears are heating up with four straight wins under their belt, including a 34-22 win over Detroit just two weeks ago. But the big difference between then and now is Mitchell Trubisky's shoulder injury which has him listed as doubtful for this game. Should Trubisky not start, the Bears will trot out backup quarterback Chase Daniel in hopes of getting a win on Thanksgiving. With this in mind, it could very well be up to Chicago's defense to lead the team to victory and for Daniel to simply manage the game the best he can on offense. If Daniel put the Bears in position to score points, then that should be enough to pull off a road win. However, with the Lions in desperation mode to keep their slim playoff hopes alive, they are going to likely come out with a little more fire in this one, especially at home. Expect a close matchup, but with the impression that Trubisky will miss this game the Lions should come away with a victory.
Lions 23, Bears 20
Washington Redskins (6-4) @ Dallas Cowboys (5-5) 4:30 PM EST
As you are slowly digesting your meal, this game could be one that makes the meal hard to stomach. The Cowboys and Redskins matchup in the afternoon with the division lead on the line in this one. With a win, Dallas would be tied with Washington at 6-5 in the NFC East. If the Redskins can pull out a victory, they will have a two game lead in the division and the tiebreaker over the Cowboys. While this game has a lot on the line for the division title, both of these teams are fairly mediocre still. The Redskins lost starting quarterback Alex Smith for the season after a gruesome leg injury last weekend versus the Texans which means Colt McCoy will be the starter. McCoy led a late charge for Washington as they tried to knock off Houston, but it fell short as Dustin Hopkins missed a 63-yard field goal which would have won them the game. With the 32-year-old backup set to start against Dallas, this is bound to be another matchup similar to the one we saw earlier this year. Defense should reign supreme in this one as it normally does in division games, but the difference in quarterback will provide us with a different outcome. McCoy has been in the league for awhile, but he is a backup for a reason which we will likely see on Thanksgiving Day. While Dak Prescott has not been outstanding, he has certainly been serviceable and Ezekiel Elliott has helped him out with back-to-back 100-yard rushing performances during this two-game win streak the Cowboys have going. Although they have come against two struggling teams in the Eagles and Falcons, it is still a positive sign for Dallas to see their two big offensive players playing better. Since acquiring Amari Cooper, the Cowboys are 2-1 and that is mainly because Cooper's play-making abilities force the defense to pay extra attention to him. That should be the case again this week against the Redskins who are trying to overcome their biggest injury loss of the season yet.
Cowboys 27, Redskins 17
Atlanta Falcons (4-6) @ New Orleans Saints (9-1) 8:20 PM EST
As you are reaching for the leftovers and settling in for the Sunday Night Football matchup, you will be in for a treat as the Falcons head down to New Orleans and face their division rival Saints. When Matt Ryan and Drew Brees step on the same field against each other, you are in for a shootout of a game between these two high-powered offenses. It is clear that New Orleans has the upper hand with their offensive attack which has been manhandling teams all season long, but one can never discount Matty Ice and the Falcons in this division matchup. If you recall earlier this year, the two teams went to overtime in Atlanta before the Saints came away with the 43-37 victory on a short touchdown run by Drew Brees. Since then, Atlanta's defense continued to get shredded by opponents, but in recent weeks they have stepped it up and given the offense a chance to win games. However, they have not answered the call and in back-to-back losses to the Browns and Cowboys the offense has scored just 35 total points. If the Matt Ryan-led Falcons want any shot at taking down the number one scoring offense in the NFL, they will have to match them drive for drive and force them to make a mistake. New Orleans has only scored less than 30 points twice this season and in order for Atlanta to have a shot at snapping their two-game skid and keeping their playoff hopes alive, they will have to likely do just that which is highly unlikely.
Saints 42, Falcons 33
Questions or comments? Email [email protected] and follow @mtvhottakes on Facebook to know when new stories are posted.
---