Mariners Trade James Paxton to Yankees for Three Prospects
Less than a month after their rival's big World Series win, the New York Yankees were back in the headlines on Monday as they completed a trade with the Seattle Mariners that will send left-handed starting pitcher James Paxton to the Yankees in exchange for a package of three prospects which included a top-rated prospect in left-hander Justus Sheffield. The move looks to bolster a Yankee rotation that struggled at times with consistency last season and was less than stellar in their postseason series against the Boston Red Sox. It is time to break down what each team is getting out of this trade.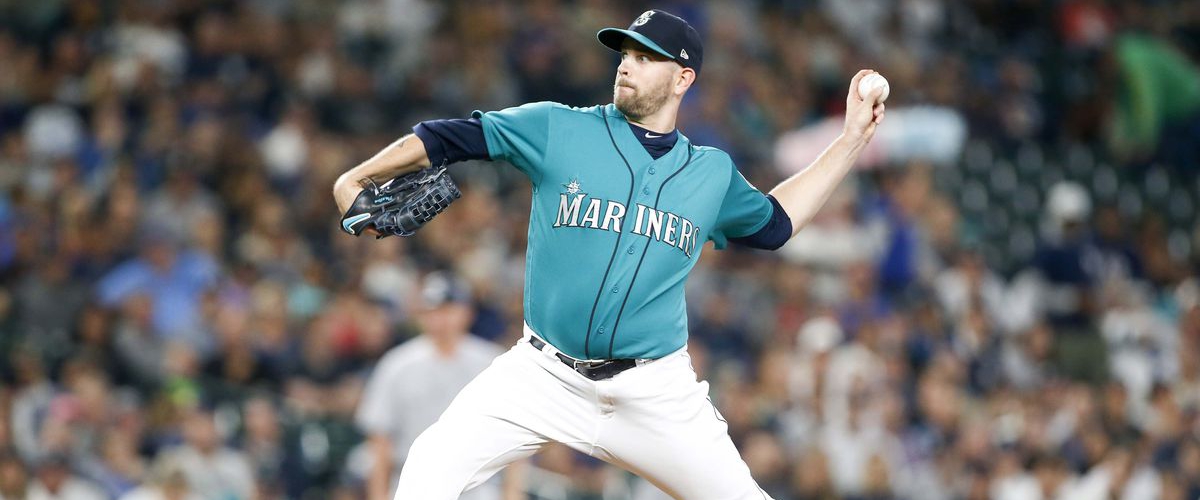 For the Yankees, this was a big move to help aid in strengthening their starting rotation which had its fair share of trouble last season. The constant revolving door at the bottom two spots in the rotation were a huge issue after Jordan Montgomery was forced to have Tommy John surgery, Sonny Gray was wildly inconsistent, Domingo German needed more work at the Triple-A level, the likings of Luis Cessa and Johnathan Loaisiga were making spot starts, and then eventually Lance Lynn and J.A. Happ took over the spots after coming over in separate trades. Having James Paxton gives the Yankees more stability in the starting pitching department albeit another arm is likely needed to bring a greater sense of comfort. New York has been rumored to be shopping Sonny Gray and linked to free agent names like Patrick Corbin, Dallas Kuechel, and potentially resigning J.A. Happ. But for now, the focus is on what Paxton brings to the table for the New York Yankees.
The 30-year-old is coming off a season with the Mariners in which he went 11-7 with a 3.76 ERA, 208 strikeouts, and a no-hitter. Paxton has spent the first six years of his career in Seattle, but the left-hander has also been struck with a long list of injuries dating back to 2014 which have caused him to miss time. He missed four months in 2014 with a lat strain, about another four months in 2015 with a left finger tendon strain, two weeks in 2016 after a line drive struck his elbow, two months in 2017 with forearm and pectoral strains, and then finally this past season spent five total weeks on the disabled list with back inflammation and after being struck in the forearm with a line drive. This frequency of injuries could be a red flag for the Yankees, and they should not count on Paxton to be available for the entire season. While he has a career 3.42 ERA and 10-plus wins in each of his last two seasons, the inability to stay healthy hampers some upside the lefty has. However, if Paxton is able to stay healthy for the entire season he would be a strong middle of the rotation guy likely after Luis Severino and before Masahiro Tanaka.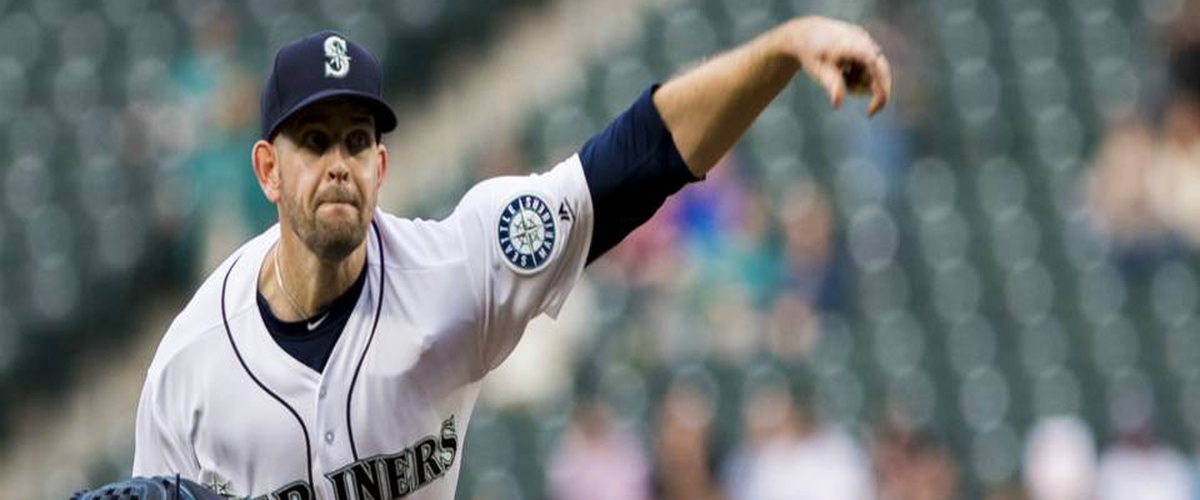 On the other hand, it looks like the Seattle Mariners are in the early stages of tearing down their current team and rebuilding for the future with the trade of Paxton. The haul they got in return consisted of left-hander Justus Sheffield, right-hander Erik Swanson, and outfielder Dom Thompson-Williams. By far the biggest name on that trade was Justus Sheffield who was ranked as the 12th-best prospect in the middle of the season rankings by Keith Law. Sheffield split time between Double-A Trenton and Triple-A Scranton/Wilkes-Barre going 7-6 with a 2.48 ERA in 25 games (20 starts) and striking out 123 batters in just 116 innings of pitching. The left-hander also briefly spent some time with the Yankees as well and appeared in three games out of the bullpen. Over the course of the three appearances, Sheffield went 2 2/3 innings, giving up three runs on four hits, walked three, and struck out nobody. This ballooned his earned run average to a whopping 10.12 for the year, but it is important to note he did not allow a run in two of the three appearances. The sky is the limit for the young 22-year-old starter and it will be up to the Mariners to develop him.
The next piece of the trade, Erik Swanson has been working his way through the minor leagues and this year it earned him a spot with Triple-A Scranton/Wilkes-Barre. Swanson began the year with the Double-A Trenton Thunder where he went 5-0 with a 0.42 ERA in eight appearances (seven starts) which led to his promotion to the Triple-A Scranton/Wilkes-Barre Railriders. At the Triple-A level, Swanson made five appearances (four starts) before an injury sidelined him for a month and upon rehabbing in the New York-Penn League for two games, he was back with the Railriders for the remainder of the season. For the season at Scranton/Wilkes-Barre, Swanson was 3-2 with a 3.98 ERA in 14 appearances (13 starts) and seemed to really find his groove down the stretch. Lastly, the final piece of this trade was outfielder Dom Thompson-Williams who split time with Class A Tampa and Charleston en route to a .299 batting average with 22 home runs and 74 RBIs. Thompson-Williams also showed his speed along the base path this season with 20 stolen bases in 29 attempts. The 24-year-old could eventually be in the mix for the Mariner outfield in the future once he works his way through the minor league system.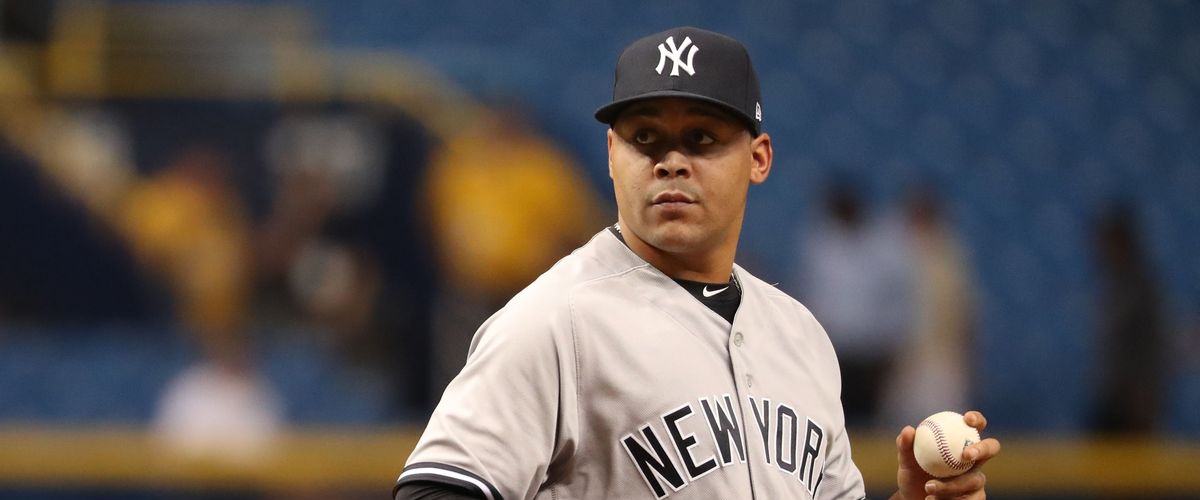 Questions or comments? Email [email protected] and follow @mtvhottakes on Facebook to know when new stories are posted.
---