NFL Week 13: Five Weeks Left and Plenty of Teams Looking to Start a Surge for the Playoffs
With just five weeks remaining in the NFL season, the time is now for teams that want to make their push for the playoffs. It is now or never, the difference between a playoff spot and being at home in January could be merely one game. As it stands, six teams in the AFC sit with records of 6-5 or 5-6 on the year with the Baltimore Ravens holding the six seed at 6-5 and the tiebreaker over the Colts. On the NFC side, four teams sit with records of 6-5 or 5-6 with the Washington Redskins holding the sixth seed and the tiebreaker over the Seahawks and Panthers at the moment. There is plenty to decide and little time to waste, but first let us see how we did with last week's picks.
Last Week: 9-6
Season Record: 110-63-2
Some upsets in the NFL last weekend as well as comeback wins by teams knocked the record down a little, but nonetheless another quality week in the season. With a full 16-game schedule slated for this week, let us jump right into the game picks.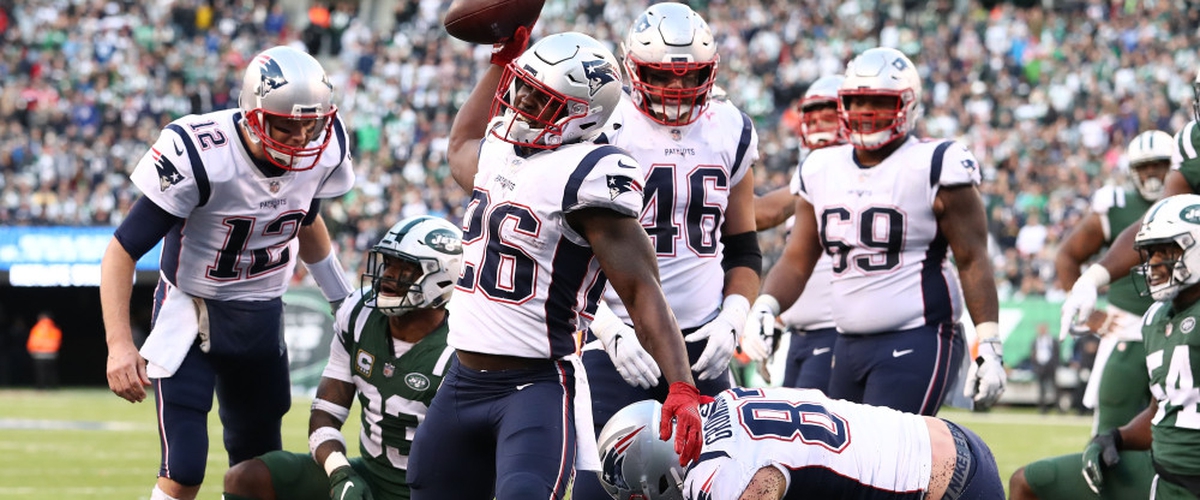 Week 13 Predictions:
Thursday Football
New Orleans Saints (10-1) @ Dallas Cowboys (6-5) 8:20 PM EST
No doubt the Cowboys have been a different team since acquiring Amari Cooper from the Raiders a month ago. He feasted on the Redskins for Thanksgiving with two touchdowns and a 100-plus receiving yard performance to put Dallas in a tie with the Redskins for first in the NFC East. But that tie could include the Eagles after this week depending on how this game shakes out and the Eagles-Redskins game pans out. Could the Saints be upset on the road by the Cowboys? With a top scoring offense and a defense that has kept their opponents in check the last few weeks, it is highly unlikely. Both teams had the same amount of rest coming into this game after both played on Thanksgiving. As long as New Orleans has their potent rushing attack and Drew Brees has Michael Thomas to throw to, it will be tough for Dallas to match their offensive output on Thursday.
Saints 30, Cowboys 21
Sunday Football
Buffalo Bills (4-7) @ Miami Dolphins (5-6) 1:00 PM EST
The Buffalo Bills have their first win streak of the season after a convincing win against the Jets and a wacky win against the reeling Jaguars. Now they face a Miami team that has gone 2-6 since their 3-0 start and blew a 10-point fourth quarter lead to the Colts last weekend. The Dolphins have Ryan Tannehill back, and he made a difference for the offense last week, but the questionable playcalling by head coach Adam Gase cost the team in the later stages of the game. If the Bills want to win this game, Josh Allen needs to avoid turning the ball over as the defense of the Dolphins has forced 17 interceptions this year. If Miami wants to win, they need to force turnovers and then turn them into points which is something they failed to do much of against the Colts last week. The Dolphins are still somewhat alive in the playoff hunt and it will take a lot of help for them to get in, but it is certainly possible. They will have to be near perfect these last five weeks if they want to compete in January and this game will be their first step towards that with a close win.
Dolphins 27, Bills 24
Baltimore Ravens (6-5) @ Atlanta Falcons (4-7) 1:00 PM EST
I am going to be honest, I have not exactly been impressed with Lamar Jackson's game yet. I understand he is a rookie and what not, but one has to wonder if his style of play is sustainable since he is someone who likes to continuously run the ball. Especially with a backfield like the one the Ravens have with breakout rookie Gus Edwards, Ty Montgomery, and Alex Collins this seems unnecessary. When Jackson has thrown the ball this year, he has yet to hit 200 passing yards or record more touchdowns than interceptions. A running QB like him will not last long in the league if he is unable to throw the ball consistently downfield and relies on his legs to keep the team afloat. Luckily for Jackson, he will face a Falcons team that ranks 25th against the run and have lost their last three games. Atlanta has no margin for error if they wanted to try making a playoff run and must beat the Ravens on Sunday. The urgency for this team to get a win is high and at home with a veteran quarterback like Matt Ryan yields the perfect opportunity to get in the win column this weekend if their defense can rattle the rookie quarterback.
Falcons 24, Ravens 21
Denver Broncos (5-6) @ Cincinnati Bengals (5-6) 1:00 PM EST
Who would have thought the Broncos would still be in the playoff hunt two weeks ago? Faced with the daunting task of taking down two red-hot teams in the Chargers and Steelers, Denver's defense frustrated both opponents and their offense did enough for them to come away with a victory. When Case Keenum does not turn the ball over on offense, the Broncos are 2-1 this season. Keenum has been money the last two weeks by not turning the ball over at all and being aided by the run game led by Phillip Lindsay to spark the offense. Now they go on the road to face a reeling Bengals team that cannot stop anybody defensively. Losers in five of their last six games and giving up 30-plus points in four of those games has Cincinnati sliding down the standings. To make matters worse, Andy Dalton was placed on IR with a thumb injury and Jeff Driskel will be the starter for now. This injury to Dalton could save head coach Marvin Lewis from being fired now, seeing the excuse that he did not have his quarterback will likely be used. The Bengals have nothing on defense right now which is the big issue and as long as that problem looms, they will struggle to win games.
Broncos 20, Bengals 10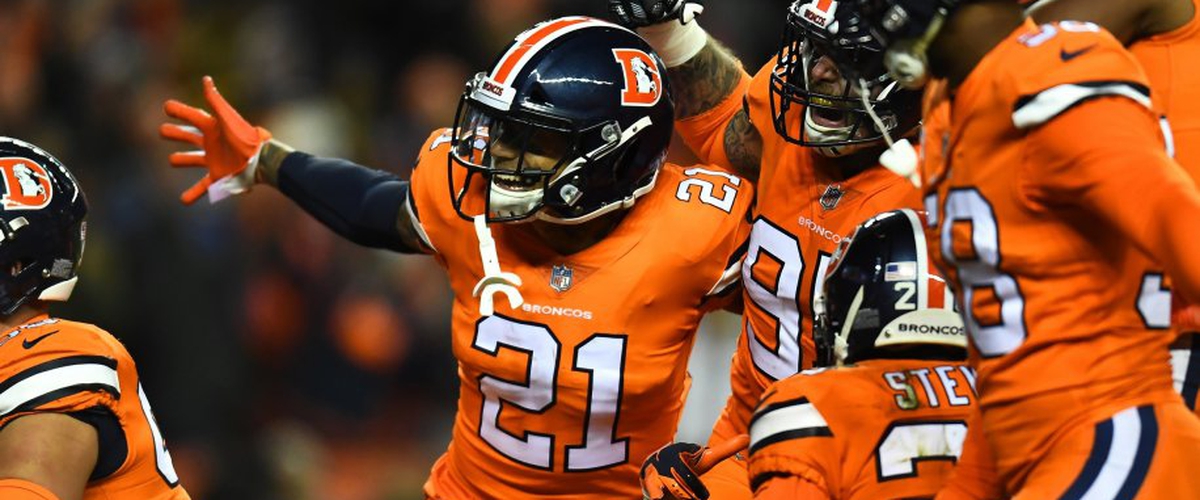 Los Angeles Rams (10-1) @ Detroit Lions (4-7) 1:00 PM EST
Coming off an exhilarating Monday Night Football game and then a bye week, the Rams seem poised to stick it to the Lions. Detroit just simply has not been very good offensively over the last five games, putting up less than 20 points in three of them. That will not get the job done at the NFL level and it shows as the Lions have lost four of their last five games, including three big division matchups that have basically dropped them out of the division race. Going up against Jared Goff and all of his weapons is a scary thing to do this season which Detroit will soon find out. Expect this game to be over by halftime, but per usual Stafford will likely add a touchdown or two on offense to make the game seem closer than it actually was. There is always a chance that head coach Matt Patricia pulls something out of his sleeve like he did against New England earlier this season and the Lions win, but the odds of that happening are very slim even if he is a defensive-minded head coach.
Rams 42, Lions 28
Arizona Cardinals (2-9) @ Green Bay Packers (4-6-1) 1:00 PM EST
The Packers are reeling and it is partially due to the playcalling done by head coach Mike McCarthy. McCarthy's job is looking more and more in jeopardy as the weeks go by and Green Bay continues to drop games. Aaron Rodgers knows the Packers need to win out to have a shot at the playoffs, but he has struggled mightily against the better teams this season and the 0-6 record on the road speaks for itself. Similar to the game against the Dolphins a couple of weeks ago, Green Bay will likely stick it to the Cardinals this week not because they are a good team. They will win based on the fact Arizona has a rookie quarterback in Josh Rosen who is still developing offensively and that this game is played at Lambeau Field where Rodgers is 63-15-1 in his career. This year, the Packers are 4-0-1 at home and have won those games by an average of 11.2 points. The bottom line is that Rodgers is tough to beat at home and facing one of the worst teams in the NFL this season will make the job even easier for him this week, even if the offensive has been mediocre and so has the 34-year-old.
Packers 35, Cardinals 17
Chicago Bears (8-3) @ New York Giants (3-8) 1:00 PM EST
Mitchell Trubisky's status is in question for this week, but on Thanksgiving we saw Chase Daniel prove he can be serviceable for the time being. Couple that with the stout defense the Bears have and this Chicago team will be just fine until they get their starting QB back. The key for Daniel is to simply manage the game, do not make mistakes, and produce points. He was able to do that against Detroit and get some help from free safety Eddie Jackson who has a pick-six in the last two games on defense. While the Giants seemed to be coming around as of late, nobody has been able to attack the Chicago defense during this five-game win streak the team has produced. Being tasked with stopping an explosive rookie running back like Saquon Barkley is a big task, but he will likely be no match for the Bears who rank second in the league versus the run. Chicago should give Trubisky another week to heal up and get ready for Week 14 as they should cruise this weekend to a victory.
Bears 24, Giants 14
Carolina Panthers (6-5) @ Tampa Bay Buccaneers (4-7) 1:00 PM EST
The Buccaneers could be just the team the Panthers want to see after they have lost three straight games to go from a wild card team to in the hunt in the NFC. Two closes losses, one of which was potentially avoidable against Detroit has put the Panthers in a position where a win this week is crucial. These next two games are against teams they should beat before facing the Saints twice in two weeks. Christian McCaffrey was doing it all for Carolina last week, rushing for 125 yards and adding 112 receiving yards to his totals for the day. Coming into this matchup, the Panthers already took down the Bucs, 42-28 earlier this year at home. However, Ryan Fitzpatrick was the quarterback at the time and with Jameis Winston under center this time around we will likely see some turnovers. Winston has been turnover prone throughout his career and even though he was solid last weekend, it was against the 49ers. Carolina is far more formidable opponent and with Cam Newton leading the way for the Panthers, and they get back on track this week in what has become a must-win game for them.
Panthers 38, Buccaneers 24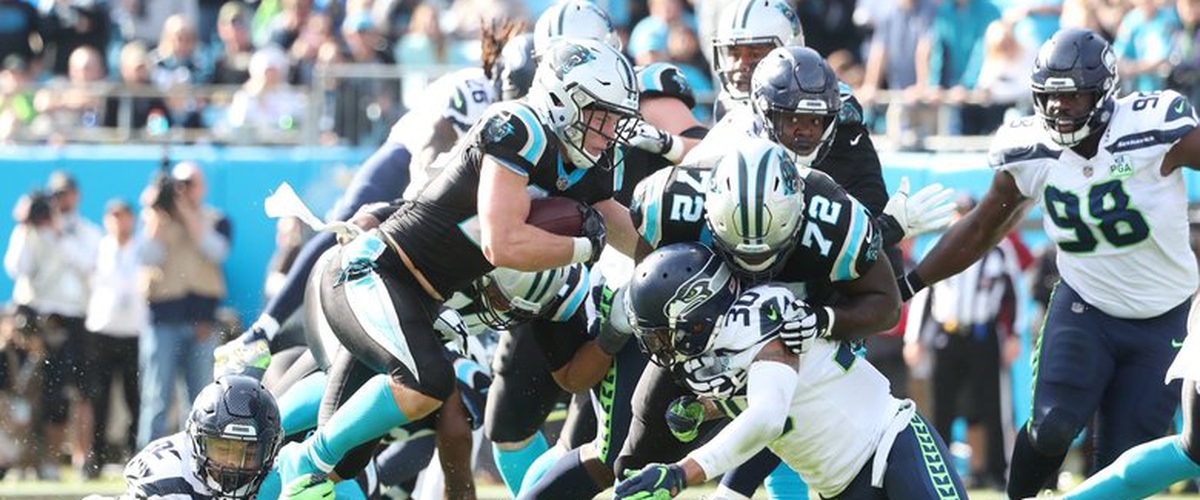 Indianapolis Colts (6-5) @ Jacksonville Jaguars (3-8) 1:00 PM EST
Cody Kessler is starting in place of Blake Bortles this week and Leonard Fournette has been suspended one game for fighting last weekend with Buffalo Bills defensive end Shaq Lawson. As if being on a seven-game losing streak was not already enough, the Jaguars now have to face a Colts team that has won five straight games and managed to pull off a 10-point comeback versus the Dolphins despite three turnovers and a blocked punt. Andrew Luck was surgical in his three scoring drives against Miami in the fourth quarter last weekend and that should give the Colts some momentum heading into Sunday. Despite Jacksonville reeling, they played the Colts tight a few weeks ago in a 29-26 loss that could have possibly been a win if not for a fumble in Indianapolis territory in the final two minutes of the game. Could Cody Kessler be the spark at home for the Jaguars to finally get a win? Division games are always tough to win and this one will likely be close like the last time these two teams faced off, but Indy stays hot with their sixth straight win.
Colts 28, Jaguars 23
Cleveland Browns (4-6-1) @ Houston Texans (8-3) 1:00 PM EST
This could be one of the better games of the week, and we do not even know it. The Browns are coming off a huge road win against Cincinnati in which they put up 35 points and rookie Baker Mayfield had a career day with four touchdown passes. Houston has been hot, winning eight straight games after starting 0-3 this season and handing it to the Titans on Monday night. Nobody seems to have an answer for the defense of the Texans and when they need a big stop they get it to change the momentum of the game. While Cleveland's performances the last two games shows they are progressing in the right direction, they are running into an absolute buzzsaw of a team in the Houston Texans who are doing everything right on both sides of the ball. Who would have thought that despite this win streak they would have to try holding off the Colts for the division now? Probably not many people, but the Texans are showing they can be something special this year by continuing to grind out wins every week.
Texans 34, Browns 23
New York Jets (3-8) @ Tennessee Titans (5-6) 4:05 PM EST
This is a must-win game for Tennessee to stay alive in the AFC Wild Card hunt as we are moving into December. The Titans have lost two in a row after dominating the Patriots at home, 34-10 which was an outcome nobody saw coming. They have proceeded to get dominated in back-to-back division games and fallen to 5-6 on the year. Meanwhile, the Jets are losers of five straight games after getting to .500 and have been without Sam Darnold for the past two games due to his foot injury. This will likely be an ugly game in which both teams will try to lose, but ultimately one of them will end up coming away with a victory. The Jets have failed to put up 20 points on offense during this losing streak, averaging 11.2 points per game in the last five weeks after they had posted back-to-back performances with 30-plus points. With the season lost, Sam Darnold needs to prove he can progress in the right direction and clean up the turnover issues he had in college that have trickled into the NFL. With nothing to lose, the Jets will be playing spoiler from here on out and as long as Darnold is healthy under center this weekend, they will have a shot to win this one.
Jets 17, Titans 14
Kansas City Chiefs (9-2) @ Oakland Raiders (2-9) 4:05 PM EST
This may be a division matchup, but it has blowout written all over it with the Chiefs coming off their bye week. After losing a thriller on Monday Night Football the other week, Kansas City goes on the road to face an Oakland team that is among the NFL's worst teams this season. The Raiders cannot score more than 20 points in a game, they cannot stop opposing teams from having big offensive games, and they are just overall a mess of a team. This simply spells trouble when they are facing the third-best offense in the NFL. Perhaps they grit and grind out a quality first half like they did against the Ravens before falling off the pace and losing big. Maybe the Chiefs come out sluggish like they did against the Cardinals and the game ends up being closer than expected. But having seen no real consistency from this Oakland team at all this season makes me believe that Kansas City will take this one handily. I have a feeling Patrick Mahomes has a chip on his shoulder to bounce back as well after turning the ball over five times against the Rams in a high-scoring loss where turnovers made a big difference.
Chiefs 35, Raiders 13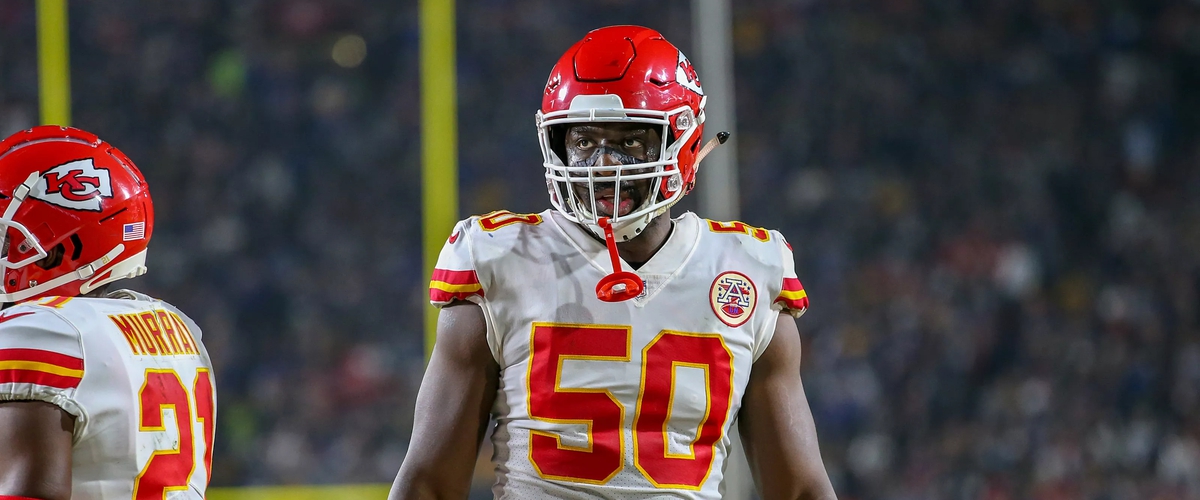 Minnesota Vikings (6-4-1) @ New England Patriots (8-3) 4:25 PM EST
I am really not sure what to think of this Minnesota team quite yet because they will have stretches where they play really good football and then other stretches where they are bad. I look at the teams they have beaten this year and none of them really stand out. Every opponent they have beaten had a .500 record or worse when they played them and all of them are below the .500 mark now. Going on the road to face the Patriots is always tough as they are 5-0 this year in Foxborough and the inconsistency of Kirk Cousins will likely be the Vikings downfall. Cousins is a starter at the NFL level, but he is never going to be great in this league especially as he gets up there in age. Speaking of age, Tom Brady continues to defy it after his bounce back performance against the Jets in which the 41-year-old threw two touchdown passes including one to Rob Gronkowski in his return to action. This is the time of year when the Patriots get hot and run the table and with three of their last five games at home, it is likely that road dates with the Steelers and Dolphins will be the only thing stopping them from ending the year on a six-game winning streak.
Patriots 30, Vikings 17
San Francisco 49ers (2-9) @ Seattle Seahawks (6-5) 4:25 PM EST
There was this feeling that the Seahawks were in rebuild mode at the beginning of the season. Now they are right in the thick of the playoff race and have a chance to increase their playoff odds with a win against the division rival 49ers. The Niners will start Nick Mullens for a fourth straight game after questions as to whether or not he would get the start after a poor performance against the Buccaneers. Mullens threw one touchdown and two interceptions in a 27-9 loss, but head coach Kyle Shanahan said he will start again and that Sunday's performance was everybody's fault. After a combined quarterback rating of 104 against the Raiders and Giants, Mullens regressed and posted a 62.1 against Tampa Bay. He is a viable candidate to be Jimmy Garoppolo's backup next year considering his solid performance during the season. But this Sunday is going to be about Russell Wilson and the Seahawks considering how crucial a win is for them. Wilson helped manufacture a drive that ended in a game-winning field goal by Sebastian Janikowski versus the Panthers and now Seattle is in a three-way tiebreaker with the Panthers and Redskins. This is a time of year when Wilson needs to thrive and no matter how solid Nick Mullens is for the Niners, this will be a win for the Seahawks.
Seahawks 27, 49ers 17
Los Angeles Chargers (8-3) @ Pittsburgh Steelers (7-3-1) 8:20 PM EST
This is a big game for the Pittsburgh Steelers after a shocking loss to the Broncos in which Ben Roethlisberger threw a game-ending interception during the potential game-tying drive in the fourth. With a huge matchup versus New England still looming, it will be important for Pittsburgh to remain ahead of them in the AFC playoff picture and then earn the tiebreaker against them in few weeks. However, they are facing a Chargers team that has won seven of their last eight games. But Los Angeles will be without their top running back Melvin Gordon who suffered an MCL sprain versus the Cardinals last week which will be a huge blow to their run game. Furthermore, as I have said previously this is a team that has only beaten teams at or below the .500 mark at the time they have played them. Two of their three losses are against teams with winning records and this game will be a true test to see if they can compete with the big dogs or if they are a product of their schedule. With Pittsburgh needing a win here, they are going to come out ready to play and show the Chargers what a true contender in the AFC looks like.
Steelers 40, Chargers 28
Monday Night Football
Washington Redskins (6-5) @ Philadelphia Eagles (5-6) 8:15 PM EST
This is a huge NFC East matchup as a win by the Eagles would potentially put them tied for first with the Redskins and Cowboys in the division. Assuming Dallas lost to the Saints and Philly won this game, that would be the case. Philadelphia is coming off division win against the Giants in which they were severely outplayed most of the game before turning it on in the second half to come away with a last-second victory. The Eagles must ride this momentum into their matchup with the Redskins or risk falling off the pace in the NFC East. A loss would drop them two games back of the division title with four weeks left which would diminish their chances of winning the division. With the Redskins losing Alex Smith for the season, a much less threatening Colt McCoy is playing at quarterback for Washington after his two touchdown and three interception performance on Thanksgiving. Now that McCoy has had over a week to take repetitions for the team, perhaps his play with improve. Regardless, what is at stake here for the Eagles is much larger and I expect them to play with a greater sense of urgency at home to come away with the victory.
Eagles 23, Redskins 14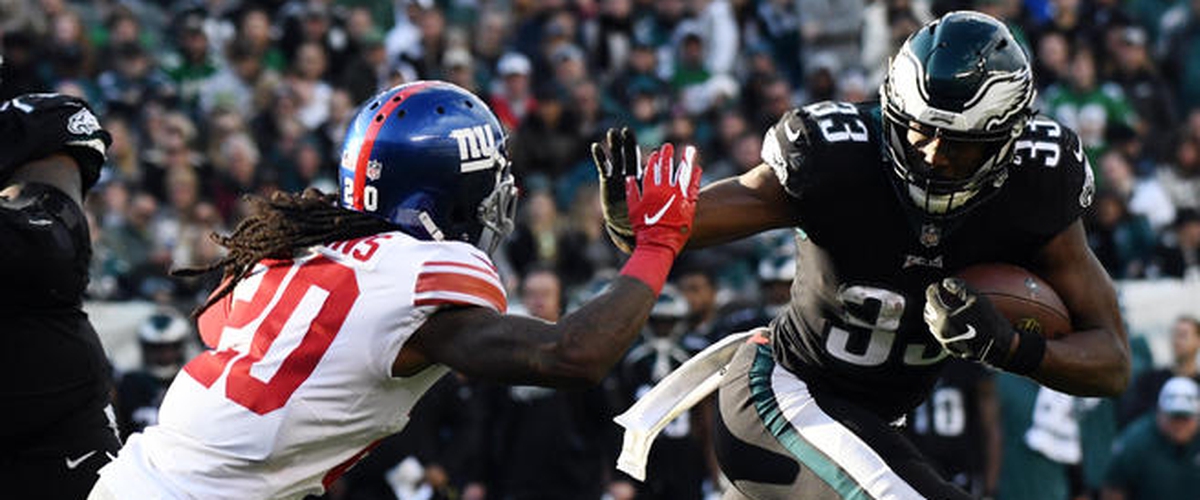 Questions or comments? Email [email protected] and follow @mtvhottakes on Facebook to know when new stories are posted.
---