NFL Week 7: AFC Playoff Picture Tight, Big Matchups Ahead For Teams
Six weeks into the NFL season and five teams in the AFC sit at a record of 4-2, four of them are in the playoffs while the Miami Dolphins sit on the outside looking in due to tiebreakers. The separation is minimal, and the room for error is air tight right now as one loss could mean the difference between being a division leader or outside of the playoff picture. This will surely sort itself out across both conferences as the NFC has four playoff teams at 3-2 or 3-2-1 while four teams sit on the outside of the playoffs at 3-2-1 or 3-3. But there is still plenty of time left in the NFL season and we are ready to predict this week's schedule of games, but first, how did we do last week?
Last Week: 11-4
Season Record: 54-37-2
Best record of the year so far! Let us see if we can keep up the trend heading into Week 7, though. Let us get down to business.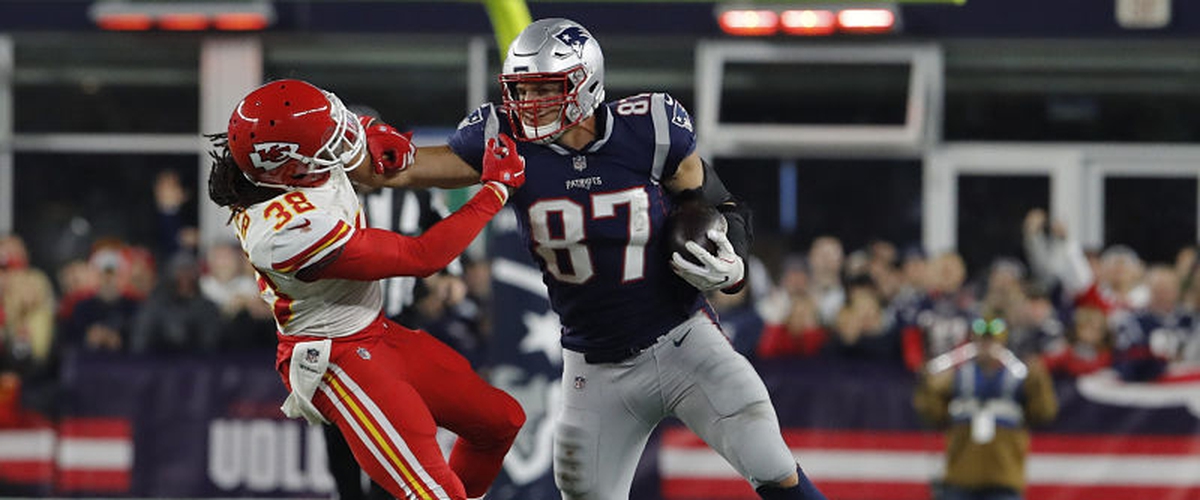 Week 7 Predictions:
Thursday Night Football
Denver Broncos (2-4) @ Arizona Cardinals (1-5) 8:20 PM EST
Both teams are trending in the wrong direction coming into this prime time matchup. Case Keenum has been unable to show he can lead the Broncos since their 2-0 start and still has more interceptions than touchdown passes thrown. Mired in a four-game losing streak, Denver is looking to get back into the win column against an Arizona defense that ranks 24th overall and 31st against the rush. This could mean a big day for running backs Phillip Lindsay and Royce Freeman in the backfield after the duo turned in just 40 rushing yards versus the Rams last week. If they want to win, they will have to clean up the run defense which has allowed over 200 rushing yards in back-to-back games. David Johnson is one of the best backs in the league and if the Broncos continue to allow big games from the ground game, they will struggle to win. But perhaps playing against an offense that is ranked 32nd in the league will boost their confidence. I believe this is the week the Denver Broncos finally get back in the win column although it will likely be in ugly fashion.
Broncos 17, Cardinals 13
Sunday Football
Detroit Lions (2-3) @ Miami Dolphins (4-2) 1:00 PM EST
The Dolphins stunned the Chicago Bears last week and now have a real chance to make a run in the AFC with three winnable games coming up. First, they need to take care of the Detroit Lions who are coming off a bye week following a victory over the Green Bay Packers. Last week, Miami put up 541 total yards of offense with Brock Osweiler filling in for Ryan Tannehill. There is no word yet on Tannehill's status this week, but no matter who is manning the quarterback position, I like Miami this week. Matt Patricia is the head coach of the Lions and runs a similar defensive scheme to what he did with New England, a scheme that was stifled when playing in South Beach the last five years to the tune of a 1-4 record. This will surely look like a different Dolphin squad if Tannehill is out, but seeing what the offense was able to do in the run game and short passing game with Osweiler leads me to believe this team has a pretty good chance against a Detroit defense that has not been dominant nor putrid.
Dolphins 27, Lions 17
Tennessee Titans (3-3) @ Los Angeles Chargers (4-2) 1:00 PM EST
This game really depends on what the Titans can do on offense this week. Last week they laid a goose egg against the Ravens and the week before that they lost because they were unable to find the end zone and relied on the foot of Ryan Succop to lead them to victory. Say what you want about the Los Angeles Chargers coming into this game, but their three-game winning streak has not been all that impressive. Wins against the 49ers, Raiders and Browns got them to 4-2 on the season, but they have yet to face any real juggernauts yet. With that being said, the inconsistencies of the Titans on offense are just too hard to overlook while Philip Rivers and a run game of Melvin Gordon have been tearing it up for the Chargers. Los Angeles wins their fourth straight game, but do not expect them to continue winning at such a prolific rate coming out of the bye week.
Chargers 28, Titans 15
New England Patriots (4-2) @ Chicago Bears (3-2) 1:00 PM EST
This seems like a trap game for New England as they head to the Midwest to take on a Chicago team that just saw their top-five defense get embarrassed by the Dolphins. Keep in mind during the three-game win streak the Patriots have produced, all three of those games have been home games. New England is 0-2 on the road, losing by double-digits in both of those games versus Jacksonville and Detroit. The Bears seem poised to bounce back to prove their defense is still elite and frustrate Tom Brady all afternoon. If Khalil Mack and the rest of that Chicago defensive line can apply pressure to Brady after failing to record a sack last week versus Miami, then expect an upset by the Bears. Mitchell Trubisky is starting to come around and looks more comfortable at the quarterback position. In his last two games, Trubisky has thrown nine touchdown passes and just one interception. That one interception was in the red zone last week and could have helped the Bears put away the game. Limiting the turnovers, especially in the red zone, will be key for Chicago in this game. I think they make a statement this weekend against New England.
Bears 24, Patriots 20
Buffalo Bills (2-4) @ Indianapolis Colts (1-5) 1:00 PM EST
I would ask which Buffalo team is going to show up this week, but Josh Allen is out which means Nathan Peterman could be starting this week. That is if the Bills do not decide to throw in veteran QB Derek Anderson who they signed a few days ago. Anderson has not started a game since 2016 with the Carolina Panthers although he appeared briefly in three games last season with them. The Bills have a pretty strong defense, one that held the Titans to 12 points in a Week 5 win and the Texans to 13 points this past week. The reason Buffalo lost was a Peterman pick-six in the closing minutes of the game. With the lack of a strong offense, the Bills are forced to rely on their defense to try winning them games which simply is not going to work against the Colts. Do not let their 1-5 record fool you, the Indianapolis Colts are averaging 25.3 points per game, it has been their defense which has been a let down. This could very well be a back and forth game between these two teams, but I think the questions at quarterback for the Bills make them tough to favor in this one.
Colts 27, Bills 10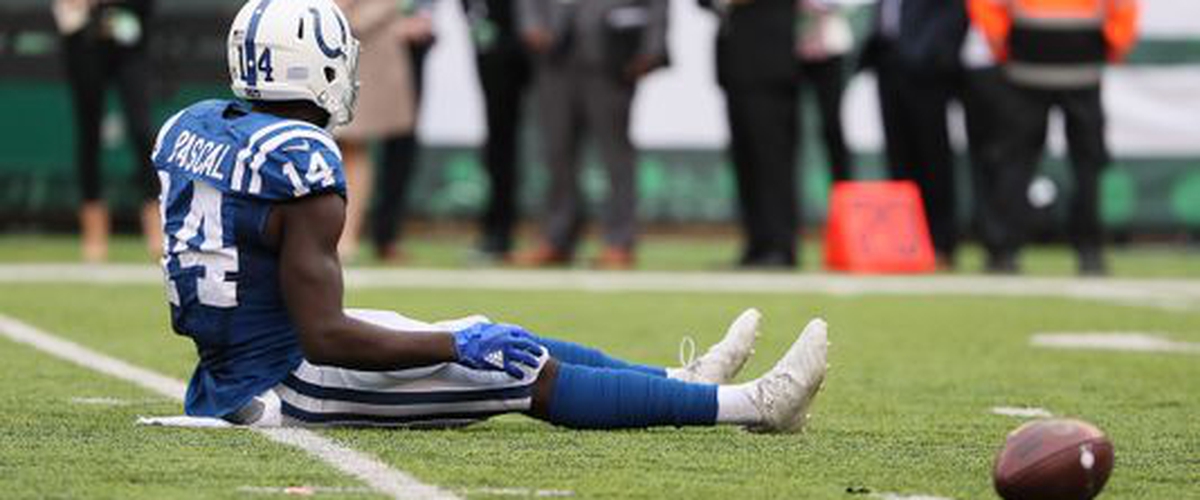 Minnesota Vikings (3-2-1) @ New York Jets (3-3) 1:00 PM EST
Minnesota got a confidence booster last Sunday, allowing just 10 point and forcing two turnovers against the Josh Rosen and the Arizona offense. Now they get to face another rookie quarterback in Sam Darnold, but on the road this time. Darnold has been money in his past two game, throwing five touchdown passes to two interceptions in back-to-back wins to get the Jets to 3-3 on the year. However, those games were against the Broncos and Colts, two teams that do not have great defenses. The Vikings will provide a challenge to the young rookie, similar to what they did against Rosen last weekend. However, they will have to do it without the services of the up and coming rookie cornerback Mike Hughes who tore his ACL in last week's game. This is the end of a three-game stretch of home games for the Jets. They have momentum on the offensive side of the ball while the Vikings have momentum on defense. Minnesota is clearly the better team and starting to come around after a rough start to the season, expect them to emerge victorious.
Vikings 24, Jets 14
Carolina Panthers (3-2) @ Philadelphia Eagles (3-3) 1:00 PM EST
Philadelphia made a big statement last Thursday against the Giants, winning 34-13 to get back to .500 on the season. Now they face a Panther team looking to make a statement after a loss to the Redskins in which the offense turned the ball over three times. This has the makings of an offensive shootout with both teams slinging the ball down the field with their franchise quarterbacks. Philly comes into this game with adequate rest having played last Thursday in prime time, but you can bet Cam Newton is looking to bounce back after his two touchdown and two interception performance. Carolina is going to have to establish more of a ground game this week with Christian McCaffrey as Newton led the team in rushing last week with 43 rushing yards. As for Philly, continue to let Carson Wentz throw the ball as he has proven since he has returned that he can be smart with it, throwing eight touchdown passes and just one interception this season. Although it could be a shootout on offense, expect the team who makes the first mistake to lose this game which I believe will be Carolina.
Eagles 35, Panthers 31
Cleveland Browns (2-3-1) @ Tampa Bay Buccaneers (2-3) 1:00 PM EST
Remember when "FitzMagic" was a thing and the Buccaneers were 2-0? Well, they have come back down to earth and lost their last three games. Jameis Winston is the starter again and now seems like the perfect time to get back in the in column at home against the Cleveland Browns. In his first start of the season, Winston threw four touchdown passes and two interceptions in a loss to the division rival Falcons on the road. On the other hand, the Browns are coming off a blowout loss to the Chargers in which Baker Mayfield looked like a rookie and threw one touchdown pass and two interceptions while being sacked five times. The loss dropped Cleveland to 2-3-1 on the season, but perhaps this is a week in which they can get redemption. If Winston can clean up the turnovers, he had last week; Tampa Bay will come out on top seeing the outstanding job he did offensively for the team. It will be up to the Buccaneers to hold up defensively this week and force Mayfield to turn the ball over, giving them a chance to win.
Buccaneers 24, Browns 10
Houston Texans (3-3) @ Jacksonville Jaguars (3-3) 1:00 PM EST
One team is trending up and the other team is trending down, but it is likely not the team you think it is. The Jaguars are trending down after getting drubbed in back-to-back games by the Chiefs and Cowboys. Meanwhile, Houston has won their last three games after starting 0-3 and are currently locked in a three team tie for the AFC South with Jacksonville and Tennessee. Blake Bortles looks like the Bortles of old for the Jags, turning the ball over and being unable to move the offense down the field. But the defense, thought to be one of the best in the league has given up 70 points in the last two games and has to clean up their act if Jacksonville wants a chance. Since losing three to start the season, the Texans have started to figure it out on defense and it has allowed them to stay in games long enough for DeShaun Watson to make plays to win them the game. A healthy defense for Houston is trouble for their opponents and currently they rank 9th overall. But Jacksonville is out to prove they still got it after being blown out by 33 points last weekend, this is still the Jaguar's division...at least for now.
Jaguars 31, Texans 27
New Orleans Saints (4-1) @ Baltimore Ravens (4-2) 4:05 PM EST
The Baltimore Ravens are the only team that Saints quarterback Drew Brees is yet to beat in his career, he will have a shot to win against them on the road Sunday and become the third quarterback in NFL history to beat all 32 teams. New Orleans is coming off a bye week and has plenty of weapons to frustrate the Baltimore Ravens. However, Baltimore's defense is top in the league, allowing 82.8 rushing yards per game and 188.0 passing yards per game which is good for third and second in the league respectively. But stopping a future Hall of Fame quarterback like Brees and a young running back like Alvin Kamara will be no easy task for this defense. The Ravens may be coming off a shutout win versus Tennessee and allowed less than 20 points in five of their first six games, but New Orleans is first in the league in scoring, averaging 36 points per game. You know given everything Drew Brees has accomplished in his career that crossing of another record is probably in the back of his mind, which he will do this weekend.
Saints 20, Ravens 17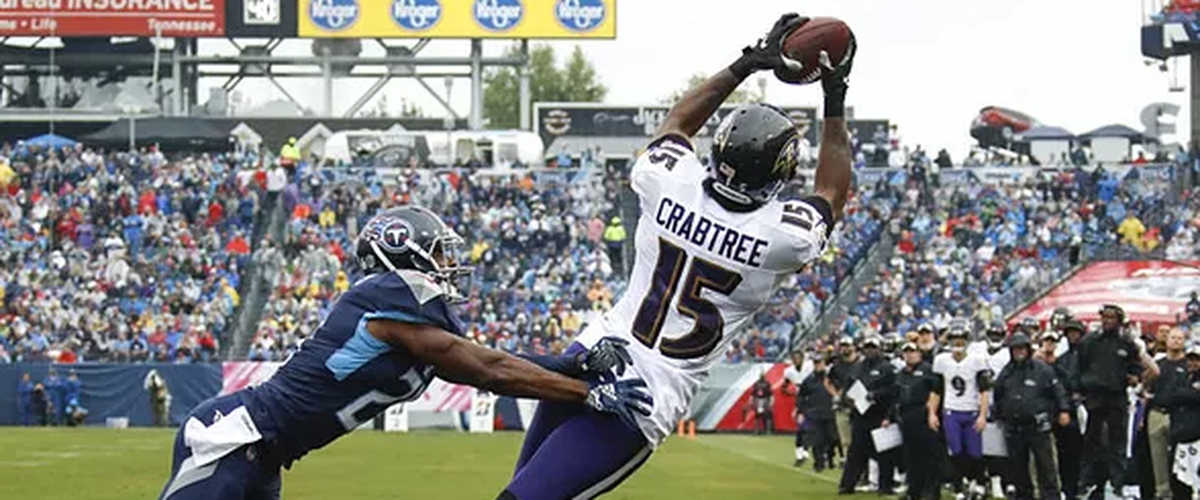 Los Angeles Rams (6-0) @ San Francisco 49ers (1-5) 4:25 PM EST
On paper this looks like it should be an absolute blowout in favor of the Rams. But the 49ers proved they can still be competitive when they nearly took down the Green Bay Packers on Monday Night Football. C.J. Beathard is looking more comfortable as the starter and if it were not for his crucial interception with 1:13 to go in the fourth, he may have led the Niners to victory in the final minute. Division games are never easy to win regardless of how well or poor a team is playing. The Rams may be 6-0, but they are coming off a close win versus the Broncos in which Todd Gurley led the way with 208 rushing yards and two touchdowns. Los Angeles is likely look to play better offensively, especially Jared Goff who threw an interception and no touchdown passes. While I fully expect the Rams to win, I do not expect it to be in blowout fashion like many probably think it will be. This is a game that will be full of grit and grind that the Rams will emerge victorious from.
Rams 28, 49ers 20
Dallas Cowboys (3-3) @ Washington Redskins (3-2) 4:25 PM EST
Both teams are riding high after big wins last weekend and this division matchup could go a long way in deciding the winner of the NFC East. The Redskins held on to beat the Panthers, 23-17 while the Cowboys blew out the Jaguars 40-7 with the offense finally blowing up for a big game. Now the NFC East lead is on the line as Alex Smith and Dak Prescott go head-to-head in DC. Neither team has really established themselves so far this year, one week they look like contenders and then the next week they look like pretenders. However, I truly believe that the Redskins have turned the corner with Alex Smith behind center while the Cowboys seem to be a team that will be playing Jekyll and Hyde all year. One week we see them grind out a win behind Prescott and Ezekiel Elliott, the next we see the offense fail to show up and miscues cost them the game. Expect a low-scoring matchup and for a run-heavy game between Elliott and Adrian Peterson, especially in the red zone.
Redskins 21, Cowboys 16
Cincinnati Bengals (4-2) @ Kansas City Chiefs (5-1) 8:20 PM EST
This is going to be another offensive shootout on Sunday Night Football. Last week we saw the Patriots go at it with the Chiefs and emerge victorious after a field goal by Stephen Gostkowski, 43-40. Patrick Mahomes threw two interceptions in that contest, one deep in his own territory and one in the end zone at the end of the half. Those turnovers ended up being a difference maker in Kansas City's first loss of the season and should be something Mahomes will fix this week. Cincinnati comes into this game following a loss of their own after a last-second touchdown by Antonio Brown and the Steelers last weekend, but will have to try bouncing back on the road at Arrowhead. It is no easy task to win in KC and in the last two weeks, the Bengals have not had the best offensive attack. Short drives became a norm for them against the Dolphins and Steelers. This cannot be the case against a high-powered offense like the Chiefs. Cincinnati is walking into a hostile environment and has to be ready to match the frequent scoring drives Kansas City produces which I do not think they will be able to do.
Chiefs 42, Bengals 27
Monday Night Football
New York Giants (1-5) @ Atlanta Falcons (2-4) 8:15 PM EST
Even though the Falcons won last week, their defense is still decimated by injuries and that puts pressure on the offense to score on nearly every drive to ensure they have a chance to win. The Giants have not had much success on either side of the ball, allowing 30+ points in each of their last three games and still managing to be ranked 14th overall on defense while the offense has produced over 20 points just once in that same three game span. Perhaps it is time to look towards Alex Tanney or Kyle Lauletta at quarterback as Eli Manning continues to get older. This season looks like a total wash for the Giants at this point and it would be better for them to prepare for the future which looks bright with running back Saquon Barkley and a trio of young receiving weapons. Facing a veteran quarterback like Matt Ryan and this Atlanta offense can only spell trouble for an already poor Giants team.
Falcons 28, Giants 14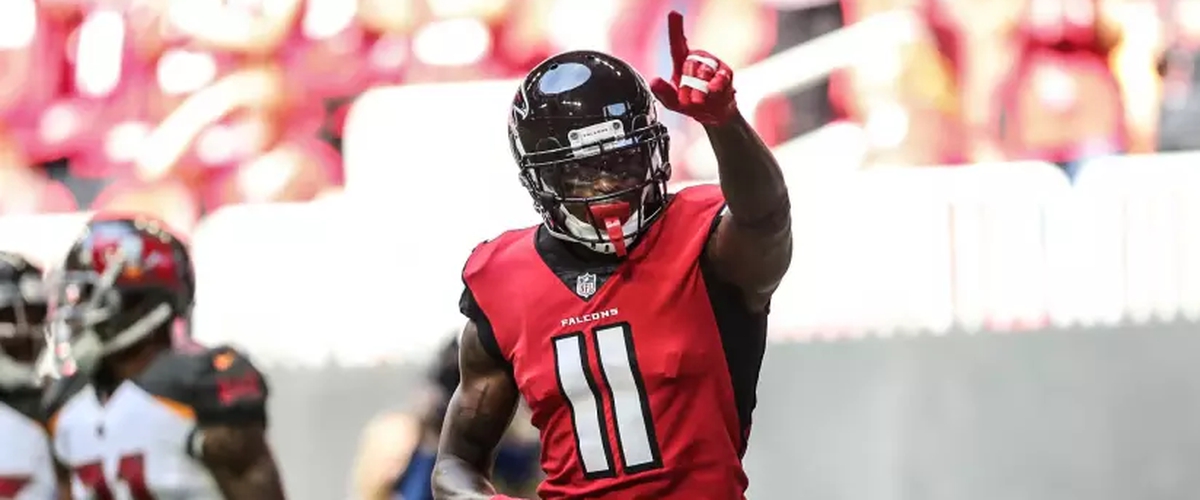 Questions or comments? Email [email protected] and follow @mtvhottakes on Instagram and Facebook to know when new stories are posted.
---