NFL Week One: Sunday Funday Recap
With the National Football League regular season getting underway this past week, all 32 teams were in action in what turned out to be an exciting week of football. While there are still two Monday night games that will be played this evening, MTV's Hot Takes is the place to go for a quick rundown on all the results so far from Week 1 of the NFL season. So let's get down to business!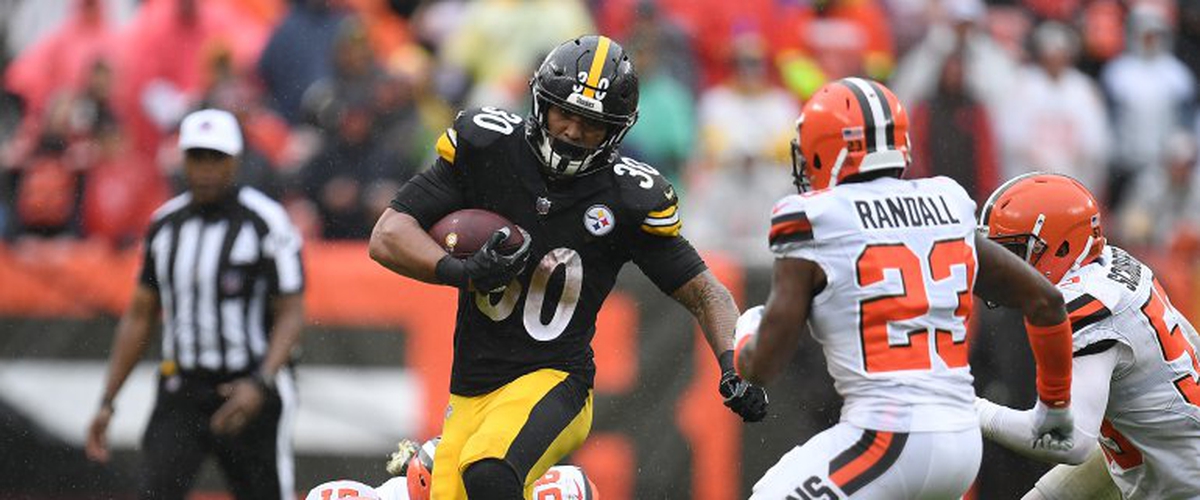 Thursday Night Football
Philadelphia Eagles 18, Atlanta Falcons 12
A pretty defensive matchup after the game got underway following a lightning delay, the Philadelphia Eagles started off their title defense with a win at home. It was most certainly not the prettiest win as Super Bowl MVP Nick Foles struggled, going 19-for-37 with 117 passing yards. The offense was led by running back Jay Ajayi who had 15 carries for 62 yards and two touchdowns. On the other side, Matt Ryan targeted receiver Julio Jones 19 times, 10 of which were caught by Jones for 169 receiving yards but no touchdowns. Similar to last season's playoff game, the game came down to a goal-line stand by the Philly defense as Matt Ryan's pass to Julio Jones was caught out of bounds to seal the win for the Eagles.
Sunday Football
Minnesota Vikings 24, San Francisco 49ers 16
In his first test of the 2018 season, quarterback Jimmy Garoppolo struggled for the 49ers against a tough Vikings defense. Garoppolo threw three interceptions, including a pick-six to rookie cornerback Mike Hughes, to go along with his one touchdown pass and 261 passing yards. Kirk Cousins made his Vikings debut at quarterback and had a nice day, going 20-for-36 with 244 passing yards and two touchdowns. His touchdown pass to receiver Stefon Diggs in the second quarter was his 100th career touchdown pass as the Vikings begin their season with a home victory.
New England Patriots 27, Houston Texans 20
This game certainly did not have the same fireworks it had last year when these two teams put on an offensive display that ended with a game-winning touchdown by Tom Brady to Brandin Cooks. In the 2018 installment, Texans' quarterback DeShaun Watson looked rusty in his first game back from the ACL tear he suffered last season. Watson completed half his passes for 176 yards passing along with a touchdown pass, interception, and fumble as the Texans offense struggled for much of the day while Tom Brady continued to be Tom Brady. Uncharacteristically, Brady threw a pick in this one, but it was a blip in a day where the 41-year-old threw three touchdown passes. His top receiver on the day was none other than tight end Rob Gronkowski who hauled in eight catches for 123 yards and a touchdown.
Jacksonville Jaguars 20, New York Giants 15
Jaguars' quarterback Blake Bortles managed the game well, limiting his mistakes to just one interception while throwing a touchdown pass as well. The difference in this one ended up being a pick-six by Jaguars' linebacker Myles Jack which would end up being the game-winning score for Jacksonville. For the Giants, the much-anticipated debut of running back Saquon Barkley was in full swing and he did not disappoint. Barkley ripped off a 68-yard touchdown run following the Myles Jack pick-six to pull New York within five. He finished the day with 18 touches for 106 rushing yards and a touchdown. New York had a chance at a game-winning drive with just under a minute left, but a muffed punt by Kaelin Clay that was recovered by the linebacker Donald Payne to seal the deal on this one.
Cincinnati Bengals 34, Indianapolis Colts 23
In Andrew Luck's first game back with the Colts since 2016, the Indianapolis offense was rumbling early as they took a 16-10 lead into the half and 23-17 lead going into the final quarter. However, two long fourth-quarter drives by the Bengals mixed with a brief three-and-out by the Colts yielded 10 points to give them a four-point lead. Luck had his chance to drive the Colts to victory, but a fumble by tight end Jack Doyle at the Cincinnati 15-yard line resulted in an 83-yard fumble recovery by Clayton Fejedelem to cap off 24 unanswered points by the Bengals to give them the victory in Andrew Luck's return. Luck finished the game with 319 passing yards on 39-of-53 passing, two touchdowns, and an interception. As for Cincinnati, Andy Dalton completed 75% of his passes and totaled up 243 passing yards to go along with his two touchdowns and interception.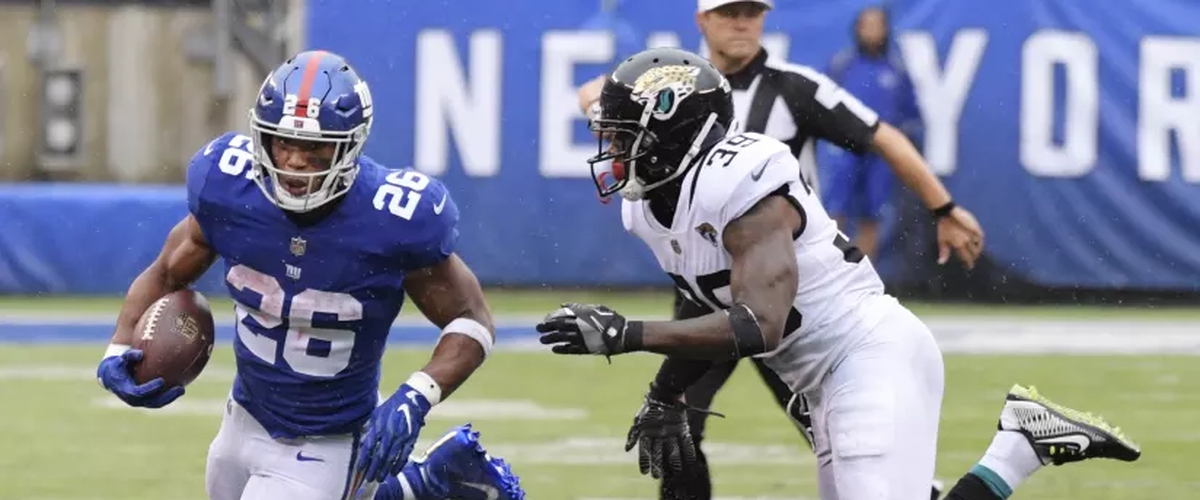 Baltimore Ravens 47, Buffalo Bills 3
There is not much to say about this game. Joe Flacco needed to play just over two quarters against the Buffalo Bills before the blowout was solidified and the Ravens could simply run the ball for most of the half with Lamar Jackson under center. Flacco finished his day with 236 passing yards on 25-of-36 passing and three touchdowns before leaving the game with Baltimore up 40-0. Nothing went right for the Bills and Nathan Peterman was replaced at quarterback for the rookie Josh Allen in the third quarter, he left having gone 5-for-18 with 24 passing yards and two interceptions. The Ravens dominated on both sides of the ball and the Bills left Baltimore wondering who their starting quarterback may be next week.
Miami Dolphins 27, Tennessee Titans 20
In a game that last seven hours and eight minutes, the longest game in NFL history since the AFL-NFL merger in 1970, the Miami Dolphins prevailed by a final score of 27-20. After lightning delayed the playing of the game for a little under four hours, the two teams provided some lightning of their own in the second half. Jakeem Grant returned a kickoff 102 yards for a touchdown and quarterback Ryan Tannehill hit receiver Kenny Stills for a 75-yard touchdown pass in his first game since December 2016 due to surgery to repair his partially-torn ACL to lead the Dolphins to the seven-point victory. The Titans provided a highlight of their own when Darius Jennings returned a kickoff 94 yards for a score. Also important to note, the Titans lost quarterback Marcus Mariota in the third quarter to an elbow injury, he was replaced by Blaine Gabbert. Tennessee also lost tight end Delanie Walker to a dislocated ankle and offensive lineman Taylor Lewan to a concussion.
Tampa Bay Buccaneers 48, New Orleans Saints 40
You probably did not see this one coming nor expect it to be such a high scoring game. But Ryan Fitzpatrick and Drew Brees went toe-to-toe with one another in a game that ended up being a shootout. The Bucs took a 17-point advantage headed into the fourth quarter that Drew Brees and the Saints valiantly tried to fight back from but were unsuccessful in doing so. Both quarterbacks had themselves a day as Ryan Fitzpatrick was 21-for-28 with 417 passing yards, four touchdowns, and a rushing touchdown as well. Drew Brees was equally impressive per usual, going 37-for-45 with 439 passing yards and throwing three touchdown passes. Tampa Bay receivers Mike Evans and Desean Jackson both topped 100 yards receiving as well as receivers Michael Thomas and Alvin Kamara for New Orleans. In addition to his 100+ yard receiving game, Kamara added 29 rushing yards, two rushing touchdowns, and one receiving touchdown in a close loss for the Saints.
Pittsburgh Steelers 21, Cleveland Browns 21
No, this is not a typo. The Cleveland Browns did not, in fact, lose on Sunday to the Pittsburgh Steelers in what would have been their 18th consecutive loss dating back to 2016. Cleveland found a way to tie the Steelers in what is now their best start since 2004. The Browns forced the Steelers to turn the ball over six times, including three interceptions and two fumbles by quarterback Ben Roethlisberger but failed to capitalize on their chances consistently. Instead, they found themselves trailing by 14 heading into the fourth quarter before a rushing touchdown by Carlos Hyde and receiving touchdown by Josh Gordon sent the game to overtime. Chris Boswell missed a 42-yard field goal wide left in overtime and following a Ben Roethlisberger fumble, the Browns had a chance to win. However, Zane Gonzalez's 43-yard field goal was blocked by linebacker T.J. Watt and the two teams ended in a tie. Maybe next week Browns fans.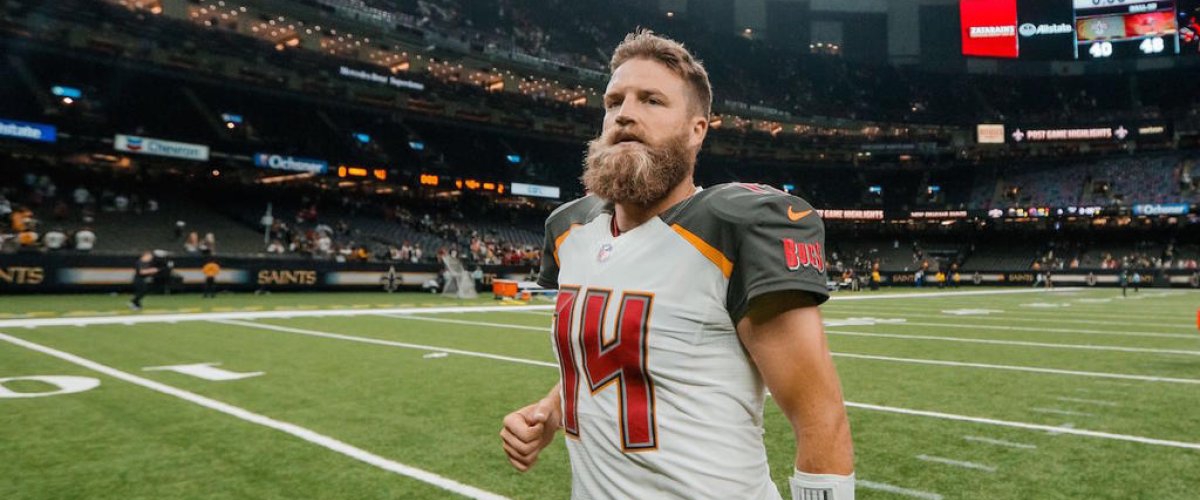 Kansas City Chiefs 38, Los Angeles Chargers 28
Tyreek Hill found the end zone twice in the first quarter for the Chiefs via a 91-yard punt return and a 58-yard pass from quarterback Patrick Mahomes. Speaking of Mahomes, the 22-year-old made his debut as the new starting quarterback for the Kansas City Chiefs and put up good numbers. He finished the game with 256 passing yards and four touchdowns on 15-of-27 passing to lead the Chiefs to the 10-point victory. Phillip Rivers looked like his usual self, completing 66% of his passes for 424 passing yards, three touchdowns, and an interception. But 14 unanswered points by Kansas City in the third quarter allowed the Chiefs to pull away from Los Angeles in this one.
Washington Redskins 24, Arizona Cardinals 6
If there is one bright side to this game for Cardinals fans, unless you want to see rookie Josh Rosen at quarterback, Sam Bradford made it through the entire game without getting injured. But he as well as the Cardinals' offense was lackluster and could not get anything going as they put up just six points on the Redskins thanks to a rushing touchdown by David Johnson in the fourth quarter. Bradford finished the game with an interception and fumble to go along with his 153 passing yards on the day. Alex Smith's debut for Washington went about as well as you could hope for, he completed 21-of-30 passes for 255 passing yards, two touchdowns, and hit seven different receivers throughout the game. In running back Adrian Peterson's debut for Washington, the veteran back went for 96 rushing yards on 26 attempts and added a touchdown to go along with it.
Carolina Panthers 16, Dallas Cowboys 8
Neither team's quarterback stood out in this matchup as both Dak Prescott and Cam Newton failed to top 200 passing yards or record a touchdown pass in this game. However, Newton added a four-yard rushing touchdown of his own in the second quarter and a Graham Gano field goal near the end of the half gave the Panthers a 10-0 lead. That would be all they would need as Dallas managed to find the end zone just once on an Ezekiel Elliott four-yard touchdown run, he finished the day with 15 carries, 69 yards, and that touchdown. One of the bigger things that came from this game was the injury to tight end Greg Olsen who left the game with a foot injury in the first quarter. He was seen on the sideline with a boot and crutches which is obviously not a good sign.
Denver Broncos 27, Seattle Seahawks 24
Seattle's rushing attack picked up right where it left off last year as it was non-existent versus the Denver Broncos. The Seahawks finished with just 64 rushing yards in the game while quarterback Russell Wilson did everything he could to lead Seattle to a victory. Wilson was 19-for-33 passing with 298 passing yards and three touchdown passes. However, his two interceptions proved costly as one led to three points for the Broncos which ended up being the point difference in this game. Case Keenum seemed to pick up where he left off last year as Denver's balanced attack on offense helped them against Seattle. Keenum threw three touchdown passes on 329 passing yards but also had three interceptions in this contest. Meanwhile, Denver's run game was balanced between rookie running backs Royce Freeman and Phillip Lindsay who totaled up 71 rushing yards each. Super Bowl 50 MVP Von Miller continues to dominate on defense, getting after Wilson for three sacks and forcing two fumbles.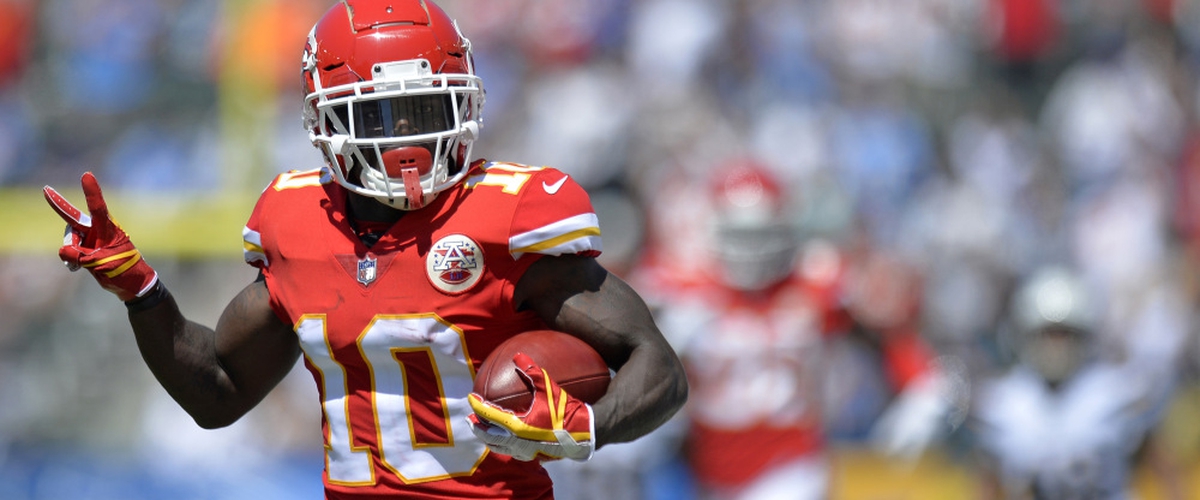 Green Bay Packers 24, Chicago Bears 23
The Chicago Bears gave their division rivals everything they could handle in Sunday Night Football. When Aaron Rodgers went down with a knee injury during the second quarter, Packers fans everywhere held their breath. It had already been quite an ugly half for Green Bay and losing Rodgers would have been detrimental to their season. Rodgers came back into the game after halftime despite being incredibly limited on his left leg with the Packers trailing 20-0. Up to that point, the Bears had dominated on both sides of the ball. Defensive end Khalil Mack who was acquired in a trade with the Raiders lived up to his contract extension, recording a sack, forcing a fumble, and getting a pick-six interception all in the first half. But Rodgers displayed why he is one of the best in the game, leading a 21-point fourth quarter charged capped off by a 75-yard touchdown pass to Randall Cobb to give the Packers the lead for good. Despite the young Bears team showing some promise in a primetime game, they just could not stop Aaron Rodgers.
Questions or comments? Email [email protected] and follow @mtvhottakes on Instagram and Facebook to know when new stories are posted.
---