Quick Pitch: Cleveland Collapse, Weird Walk-off, and A Royal Signing
As the dog days of summer continue, baseball takes centerstage as the only major sport in North America to be played on a daily basis. With that being said, there will be plenty of headlines made in the world of baseball, especially with the trade deadline approaching. Tuesday was no different as we saw an epic collapse by the Cleveland Indians, a weird and wild walk-off by the Houston Astros, and an interesting signing by the Kansas City Royals. But fret not, MTV's Hot Takes has it all covered on another edition of Quick Pitch.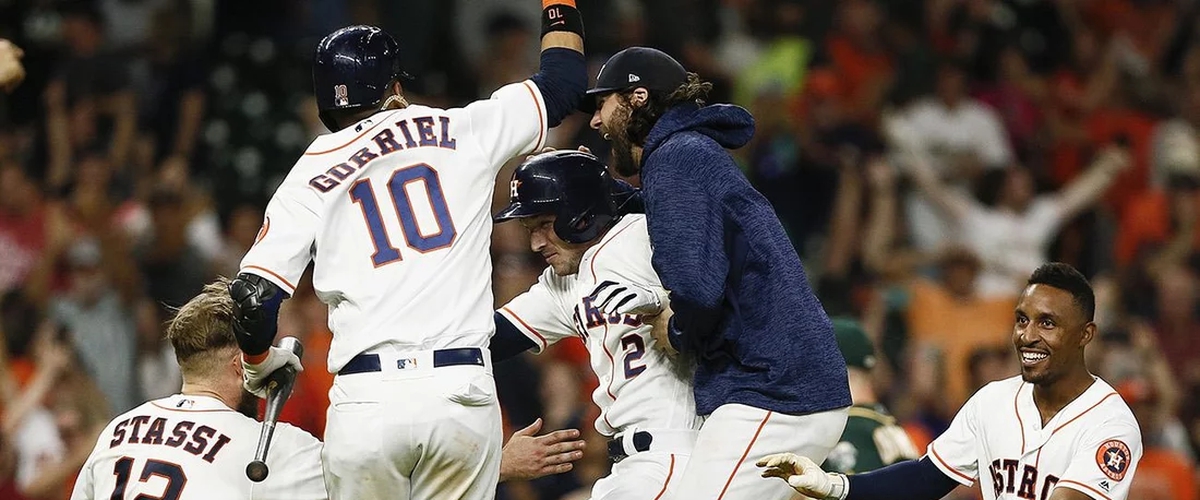 Cleveland Indians Collapses vs. Cincinnati Reds in Ninth
Trevor Bauer dominated the Cincinnati Reds for eight innings on Tuesday night, going eight innings giving up no runs on four hits, striking out 12, and walking four batters. He left the game with the Indians leading 4-0 heading into the ninth when everything fell apart. Reliever Cody Allen came in to pitch and after allowing two runners to reach base, he retired Jesse Winker and Tucker Barnhart to put the Indians one out away from victory. However, the Reds had a different idea and suddenly it was 4-3 Indians following an RBI single by Jose Peraza and 2 RBI double by Adam Duvall. After two straight walks (one of which was intentional), Cleveland went to their bullpen and brought in Dan Otero for his fourth relief appearance in the last five days. Previously 0-for-4 against Otero, Joey Votto ripped a bases-clearing double to give the Reds a 6-4 lead that was increased to 7-4 on a single by Eugenio Suarez. The Reds would close out the Indians in the bottom half of the ninth to secure a 7-4 comeback victory that moved them just 10 games under the .500 mark for the season.
But as we would learn after the game, briging in Otero was not supposed to happen according to manager Terry Francona. Francona had asked pitching coach Carl Willis to get "OP" warmed up, which was the nickname for Indians reliever Oliver Perez. But Willis thought he heard "OT" which was the nickname for Dan Otero. Francona said, "That one's on me" but regardless of his mistake the Cleveland bullpen has been horrible this season. Before Tuesday's collapse, the Indians' bullpen held a 5.13 ERA which ranked them 28th in the league. This is a team that currently sits in first place in a weak AL Central, but bullpen blow ups like that on Tuesday could make this team an early exit from the postseason. Look for them to potentially go after a reliever at the trade deadline.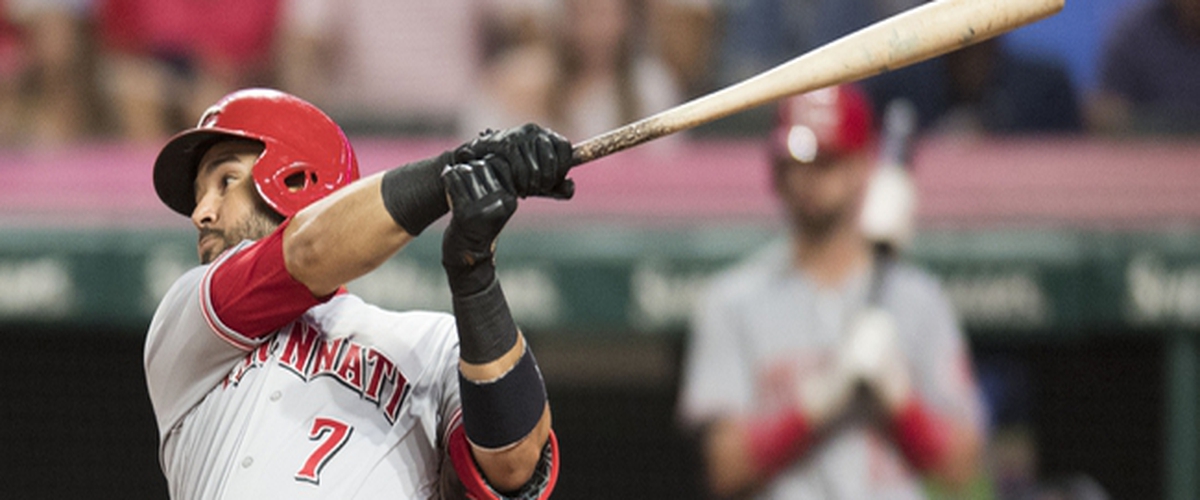 Weird, Wild Walk-off Win in Houston
The Houston Astros walked off with a 6-5 victory over the Oakland Athletics in 11 innings on the most unlikeliest hit you may ever see give a team a win. With one out, runners on first and second, and Alex Bregman at the dish, the Astros had a chance to walk it off. That is when Bregman hit a ball that bounced off home plate and rolled foul, as Bregman stood there he saw it begin to roll back into fair territory and attempted to run to first. However, in his way stood Oakland catcher Johnathan Lucroy with the ball in his bare hand. As Lucroy reached out to tag Bregman, Bregman stepped backwards to dodge the tag and the ball came loose from Lucroy's hand. The Astros' third baseman ran down the first base line to try and beat out a throw, but when Lucroy recovered the ball he threw it wide of first and into the outfield allowing Kyle Tucker to score from second.
Bregman is no stranger to weird and wild walk-offs seeing he had another one back in April against the Padres. In a scoreless game, Bregman came to the plate with a runner on second and two outs in the 10th inning when he popped up a ball on the infield grass. As four San Diego infielders converged to make a play, the ball fell behind first baseman Eric Hosmer and Derek Fisher scored from second to give Houston the 1-0 win that day. You can see last night's walk-off victory courtesy of the Houston Astro's Twitter account below:
Kansas City Signs 16-Year-Old Japanese Pitcher
At just 16 years of age, Kaito Yuki is believed to be the first junior high school baseball player to sign with a Major League Baseball organization. Yuki has signed a minor league contract with the Kansas City Royals that includes a signing bonus of $322,500. In a statement issued by the Royals, Yuki said, "I wanted to play in the United States as soon as possible, rather than playing high school ball at Koshien Stadium (in Japan's iconic national championship)." The right hander is listed a 6-foot-2, 170 pounds with a fastball that comes in at around 87-88 MPH on the radar.
Yuki has drawn comparisons to Cubs pitcher Yu Darvish and is referred to as "Darvish II" by some. Royals assistant GM Rene Francisco said of Yuki, "He's not even in high school. He and his family chose to sign with Kansas City instead of going the normal route Japanese players take. It's pretty amazing what this kid is doing." To sign with a Major League Baseball team at the age of 16 is quite impressive for any baseball player regardless of what level they start at with that organization. As for what is next for the young Japanese pitcher, he will be joining the Royals' fall instructional league with the hope for him to make his professional debut in the minor leagues in 2019.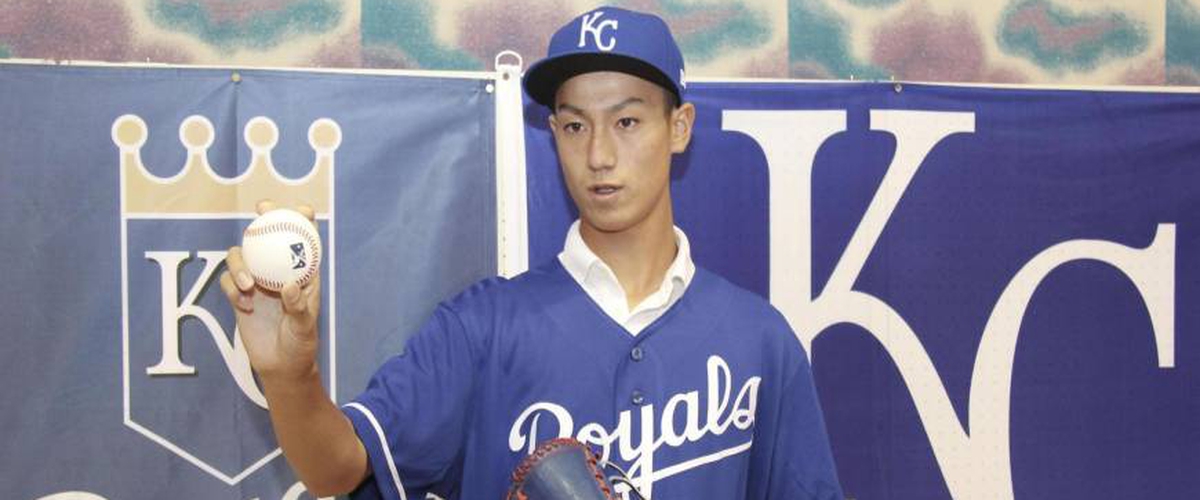 Questions or comments? Send an email to [email protected] and follow @mtvhottakes on Instagram and Facebook to know when new stories are posted.
---