MLB Home Run Derby Predictions: Semifinals and Championship
Yesterday we took a look at the eight player who will be competing in the 2018 MLB Home Run Derby on Monday as well as predictions for each of the four first round matchups. Today, we pick up right where we left off as we predict the semifinals and championship of the Home Run Derby. If you have not already, check out the first round predictions from yesterday on the MTV Hot Takes page to catch up on what the field looks like and avoid spoilers.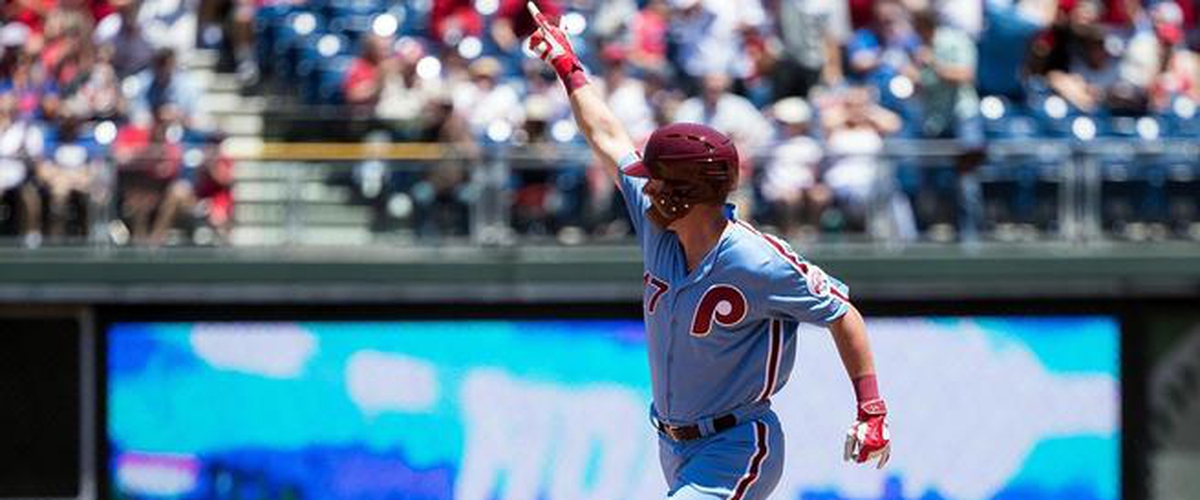 Remaining Participants/Bracket
Following yesterday's first round predictions, here is the remaining field for the Home Run Derby that would head into the semifinals on Monday night:
#2 Bryce Harper, Washington Nationals
#3 Max Muncy, Los Angeles Dodgers
#5 Kyle Schwarber, Chicago Cubs
#8 Rhys Hoskins, Philadelphia Phillies
This will set up the following semifinal matchups for the evening:
Left Side of Bracket:
#5 Kyle Schwarber, Chicago Cubs vs. #8 Rhys Hoskins, Philadelphia Phillies
Right Side of Bracket:
#2 Bryce Harper, Washington Nationals vs. #3 Max Muncy, Los Angeles Dodgers
This scenario sets up a bottom four seed advancing to the championship round as well as the hometown representative Bryce Harper with a chance to win the Derby on his team's home turf and make up for falling just short of the Derby title back in 2013.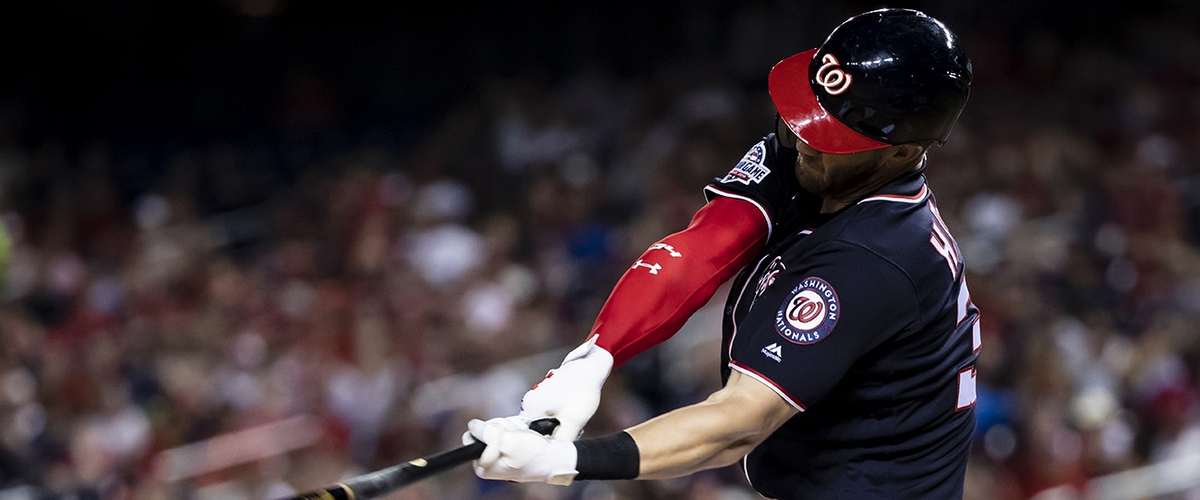 Left Bracket Analysis
#5 Kyle Schwarber, Chicago Cubs vs. #8 Rhys Hoskins, Philadelphia Phillies
After first round upsets by both Schwarber and Hoskins, both of these players are bound to come out of the gate a bit tired having just knocked off the challenging hitters of Bregman and Aguilar in the first round. I expect Hoskins to come out of the gate a bit slower than he may have in the first round, but he should regroup quickly. Both of these players have a strong power stroke when it comes to hitting and that should make for an electrifying matchup with a bid to the championship on the line. Hoskins starts slow before regrouping, but his total is not anything that Schwarber will have trouble matching. Schwarber steps into the box knowing this and lets the baseballs fly right from the jump, the Cubs outfielder is known for his at times powerful bat. The big left handed hitter is hitting home runs an average of 403 feet this season compared to 393 feet for Hoskins and should prove he deserves a spot in the championship round with his efforts.
Winner: Kyle Schwarber
Right Bracket Analysis
#2 Bryce Harper, Washington Nationals vs. #3 Max Muncy, Los Angeles Dodgers
This should be another exciting, close matchup to watch in the semifinals of the Derby. Does the pressure to win the Derby title in his team's stadium get to Bryce Harper and cause him to collapse against Muncy? Does Harper use the home-field advantage to the best of his ability and earn a shot at the Derby crown with a spectacular performance? Harper definitely swings for power as he has shown this year and in years past, he is hungry to win this for the city and will likely come out with a strong effort. But Max Muncy cannot be overlooked given the power he has shown since he was called up by the Dodgers earlier this year. However, the thing that sets them apart is that Harper has been here before and is the better power hitter in the matchup. Muncy's home run total is respectable, but Harper being the kind of hitter he is makes quick work of Muncy and keeps the chance of winning the Derby title in his home stadium alive.
Winner: Bryce Harper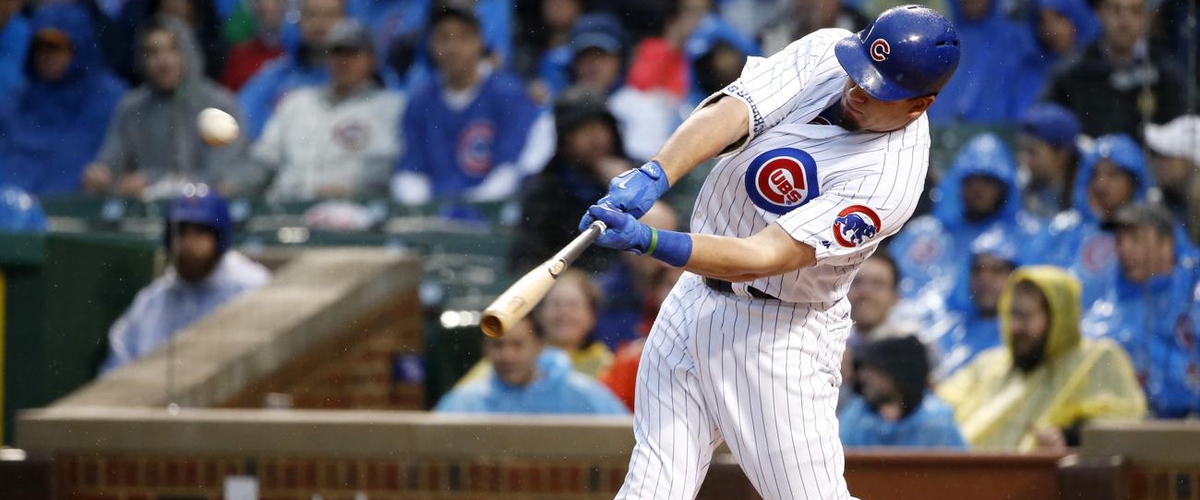 Championship Analysis
#2 Bryce Harper, Washington Nationals vs. #5 Kyle Schwarber, Chicago Cubs
Ladies and gentleman, it is time for the main event of the evening. The hometown representative Bryce Harper takes on fellow outfielder Kyle Schwarber in a battle for the Home Run Derby crown at Nationals Park. Schwarber is up first and has a chance to put the pressure on Harper to have a valiant effort if he wants to bring the Derby title to DC. A strong start by Schwarber has Nationals fans in attendance nervous, but he quickly teeters as the round wears on and struggles down the stretch which breathes life into the crowd. The hyped up crowd of Nationals fans cheer on their superstar player in Bryce Harper to motivate him as he strolls to the plate with the Derby title on the line against Schwarber. This is Harper's moment, the one he narrowly missed out on back in 2013 versus Yoenis Cespedes and tonight he is not going to let it go to waste. A few quick home runs send the crowd into a frenzy before Harper begins to slow down just a bit. But pretty soon Harper is locked into his rhythm and on his way to the title. Bryce Harper defeats Kyle Schwarber in the championship round sending the crowd into mayhem as the hometown representative wins the 2018 Home Run Derby.
Home Run Derby Champion: Bryce Harper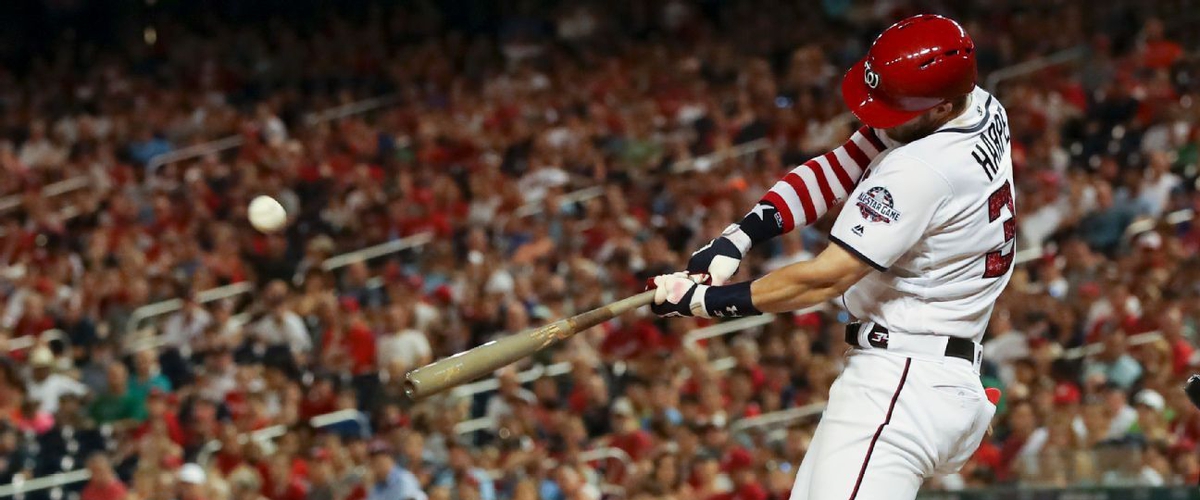 While a lot can happen in the Home Run Derby, Bryce Harper is somebody who should easily be the favorite in this contest. While the bracket may not shape out exactly as I predicted it here, I believe Harper does ultimately end up winning the event in the end whether it is against Schwarber or somebody else. He has the crowd behind him, experience in the Derby, and is an incredibly powerful hitter. While somebody else could certainly emerge victorious, it will be difficult for them to knock off a guy like Harper in an event that seems to be right in his element.
Questions or comments? Send an email to [email protected] and follow @mtvhottakes on Instagram and Facebook to know when new stories are posted.
---