Home Run Derby Participants Announced, First Round Predictions
As the All-Star Break approaches for Major League Baseball, that means the highly anticipated Home Run Derby which will take place on Monday, July 16th at 8:00 PM EST on ESPN. With that being said, we got to see who will be participating in the event at Nationals Park next week as the eight player field was released on Wednesday. The National League will be sending seven players to the Derby while the American League has just one player in Astros' Alex Bregman who will look to win the Derby crown. Today we will look at and predict the first round matchups for this year's Home Run Derby.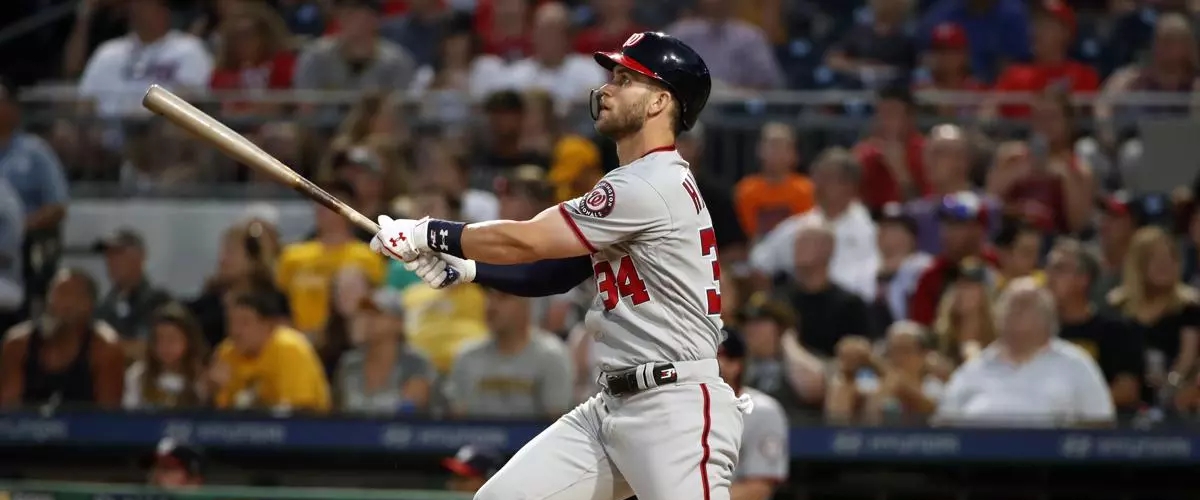 Meet the Participants/Bracket
Before we get into the matchups, here are the eight participants and their home run totals for the regular season thus far as they get set to battle for the Home Run Derby crown on Monday:
#1 Jesús Aguilar, Milwaukee Brewers: 23 Home Runs
#2 Bryce Harper, Washington Nationals: 22 Home Runs
#3 Max Muncy, Los Angeles Dodgers: 21 Home Runs
#4 Alex Bregman, Houston Astros: 19 Home Runs
#5 Kyle Schwarber, Chicago Cubs: 17 Home Runs
#6 Javier Báez, Chicago Cubs: 17 Home Runs (18 following last night's home run)
#7 Freddie Freeman, Atlanta Braves: 16 Home Runs
#8 Rhys Hoskins, Philadelphia Phillies: 14 Home Runs
The first round matchups will be as followed:
Left Side of Bracket:
#1 Jesús Aguilar, Milwaukee Brewers vs. #8 Rhys Hoskins, Philadelphia Phillies
#4 Alex Bregman, Houston Astros vs. #5 Kyle Schwarber, Chicago Cubs
Right Side of Bracket:
#2 Bryce Harper, Washington Nationals vs. #7 Freddie Freeman, Atlanta Braves
#3 Max Muncy, Los Angeles Dodgers vs. #6 Javier Báez, Chicago Cubs
As for experience, nobody outside of Bryce Harper has particpated in the Home Run Derby before. Harper competed back in 2013 at Citi Field which he lost narrowly to then-Athletics' outfielder Yoenis Cespedes by a final score of 9-8. In addition to lack of experience, three of the participants were not selected to the All-Star Game: Kyle Schwarber, Rhys Hoskins, and Max Muncy.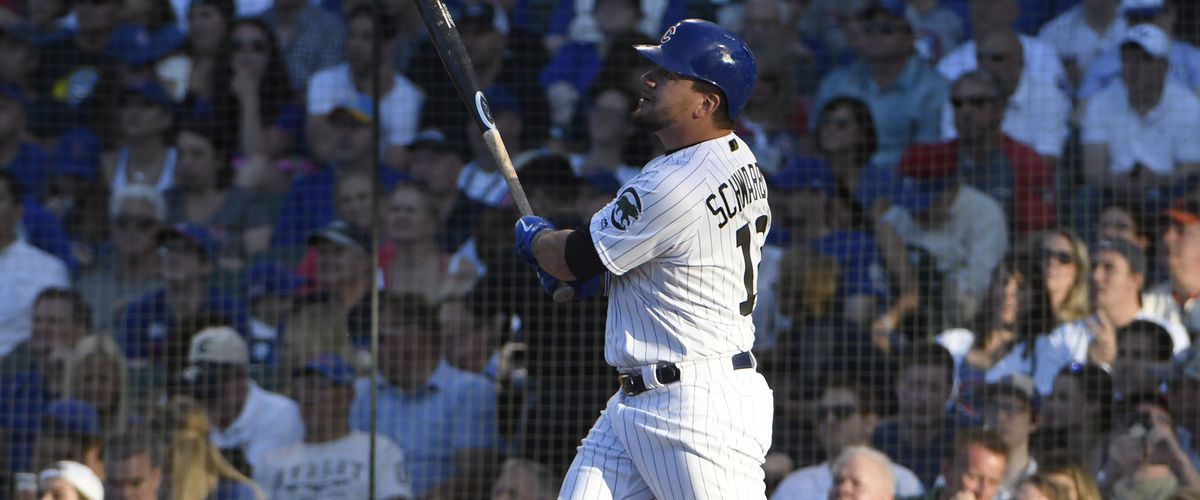 Left Bracket Analysis
#1 Jesus Aguilar, Milwaukee Brewers vs. #8 Rhys Hoskins, Philadelphia Phillies
Like Gary Sanchez did last year against Giancarlo Stanton in the 1 seed vs. 8 seed matchup, I believe Rhys Hoskins can pull off an upset over Jesus Aguilar and advance to the semifinals. The Derby is all about getting into a rhythm and powering the ball out of the stadium, but it is always hard to predict who will be able to execute. Aguilar did not hit his first home run until April 21st and he has been riding the momentum ever since. Hoskins on the other hand has had long stretches without home runs, but I believe he is still a better power hitter than Aguilar. This is Aguilar's second season as a starter in the Major Leagues, all of last year he hit 16 home runs. Remember a year ago, Logan Morrison had 24 home runs and did not make it to the Home Run Derby despite being second in the league in home runs. So far, Morrison has proven last year's 38 home run season was a fluke as he has hit just 11 this season. I am not sure if Aguilar is headed down a similar path as Morrison in the home run category, but for some reason that comparison comes to mind when I look at Aguilar in this one. Expect a close matchup, but my money is on Hoskins with the upset.
Winner: Rhys Hoskins
#4 Alex Bregman, Houston Astros vs. #5 Kyle Schwarber, Chicago Cubs
With 14 home runs since June 1st, Alex Bregman is definitely riding the hot hand going into the Derby. In that same period, Kyle Schwarber has half of that with 7 home runs in the last month and a half. But Schwarber's power is what I believe will set these two apart in the Derby on Monday. The Cubs outfielder is hitting home runs an average of 403 feet this season while Bregman is hitting his an average of 383 feet. I think Bregman struggles at the start of the round to find a decent rhythm which will end up costing him later on when he has to rush to catch up to Schwarber's total for the round. Obviously these kinds of things are unpredictable and Bregman could come out swing a hot bat, but I believe that with Kyle Schwarber going first he will set the tone for the round and put just enough pressure on the Astros third baseman to squeak through to the semifinals.
Winner: Kyle Schwarber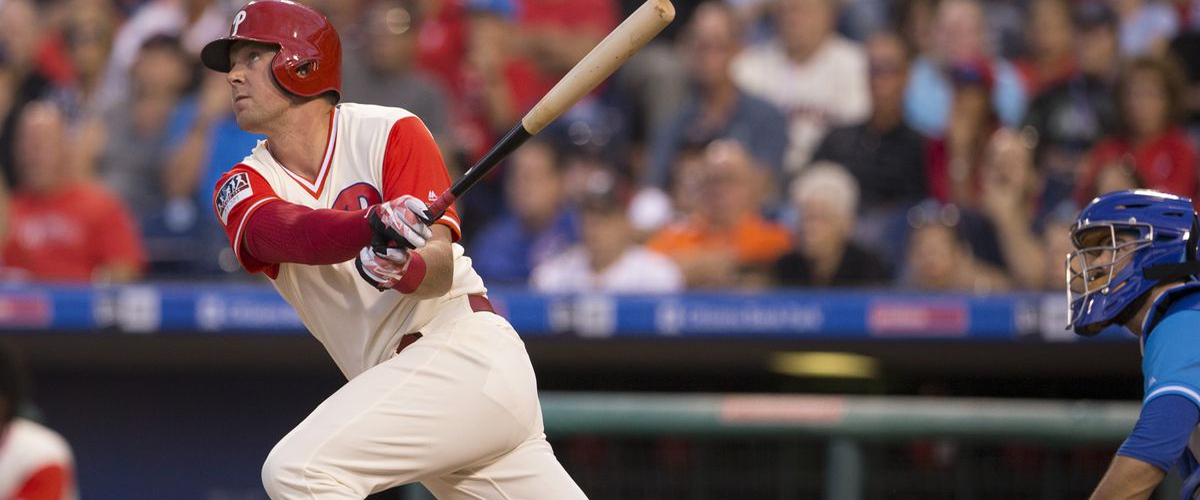 Right Bracket Analysis
#2 Bryce Harper, Washington Nationals vs. #7 Freddie Freeman, Atlanta Braves
The hometown slugger Bryce Harper will have the crowd behind him at Nationals Park for this Home Run Derby as the All-Star festivities reside in D.C. this year. Having the crowd will be a huge motivation and momentum booster for Harper, but while it can be advantageous at times, it can also increase the pressure for the Nationals outfielder to perform well. Does Harper crack under the pressure to perform well in D.C. in front of the home crowd? In my mind it is unlikely, but this is the Home Run Derby after all. Harper will face Freddie Freeman from the Atlanta Braves who is appearing in the first Home Run Derby of his career while also getting the nod for his first All-Star Game appearance since 2014. Freeman has put up respectable home run totals in the past few seasons even when dealing with injuries and could give Harper a run for his money. This will be another tight one as both batters are averaging over 400 feet on the home runs they hit this season, expect an intense showdown from these two with the hometown slugger edging out his division rival.
Winner: Bryce Harper
#3 Max Muncy, Los Angeles Dodgers vs. #6 Javier Baez, Chicago Cubs
In the final first round matchup, we have Max Muncy and Javier Baez facing off against each other. Muncy bursted onto the scene for the Dodgers this season due to the rash of injuries Los Angeles faced in the early going. He made the most of his opportunity with the team and has been a wrecking-ball on the offensive end for the Dodgers. He spent all of 2017 in the minor league system after two seasons with the Oakland Athletics in which he hit just five home runs in 96 games over that two-year span. His challenger is Javier Baez of the Cubs, one of the best young second basemen in the game who is having a career year so far. In just 88 games, Baez has hit 18 home runs (he had 17 at the time of his announcement as a participant in the event) and driven in 66 RBIs this season. At the rate he is going, Baez should finish the year with career highs in many categories including home runs, RBIs, doubles, and hits. This does not even count the fact he has already set career numbers in categories like triples and stolen bases. However, the Derby is all about the home runs and while Baez has blossomed this season I think Max Muncy manages to beat him in a close one. Both guys have put up similar numbers this season when it comes to home runs, but I like Muncy more as a power hitter than Baez.
Winner: Max Muncy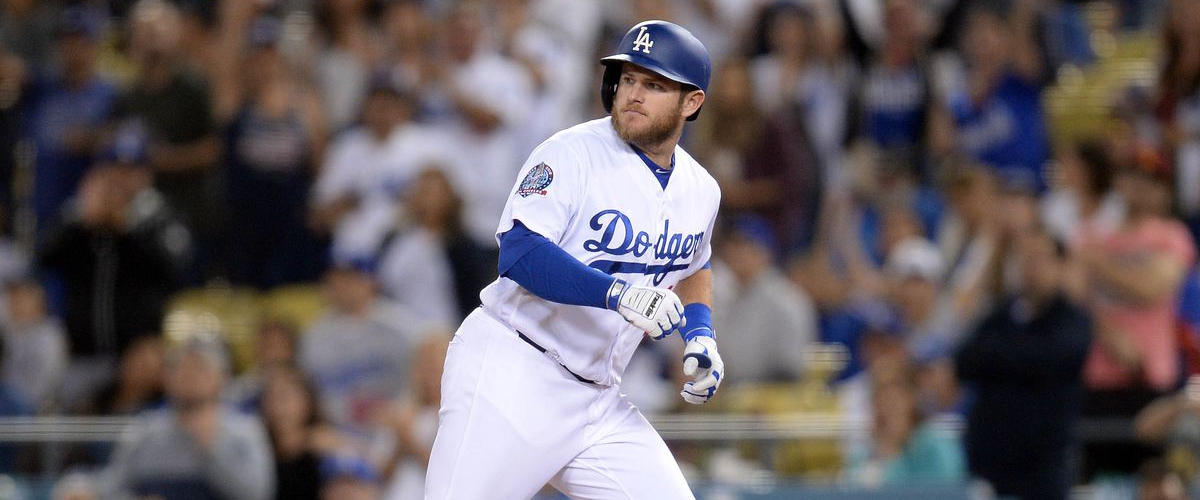 The Home Run Derby is one of the most unpredictable sporting events, but it is also one of the most exciting and anticipated events as well. Be sure to come back tomorrow as I give my semifinal and final predictions for the MLB Home Run Derby and see who I crown champion for this year.
Questions or comments? Send an email to [email protected] and follow @mtvhottakes on Instagram and Facebook to know when new stories are posted.
---