Quick Pitch: Daniel Poncedeleon, Anthony Rizzo, and Gary Sanchez
As Major League Baseball gets underway again following the All-Star Break, it is the time of year where every game can make or break teams playoff chances. With some teams selling as the trade deadline while others look to buy for a chance to contend for the World Series, things are just beginning to heat up. Monday brought us a phenomenal moment in Daniel Poncedeleon's pitching debut for the St. Louis Cardinals, a wacky moment when the Cubs sent first baseman Anthony Rizzo to the mound, and a make or break moment with Yankees catcher Gary Sanchez potentially costing the team a crucial game in the division race. All of this on another edition of Quick Pitch by MTV's Hot Takes.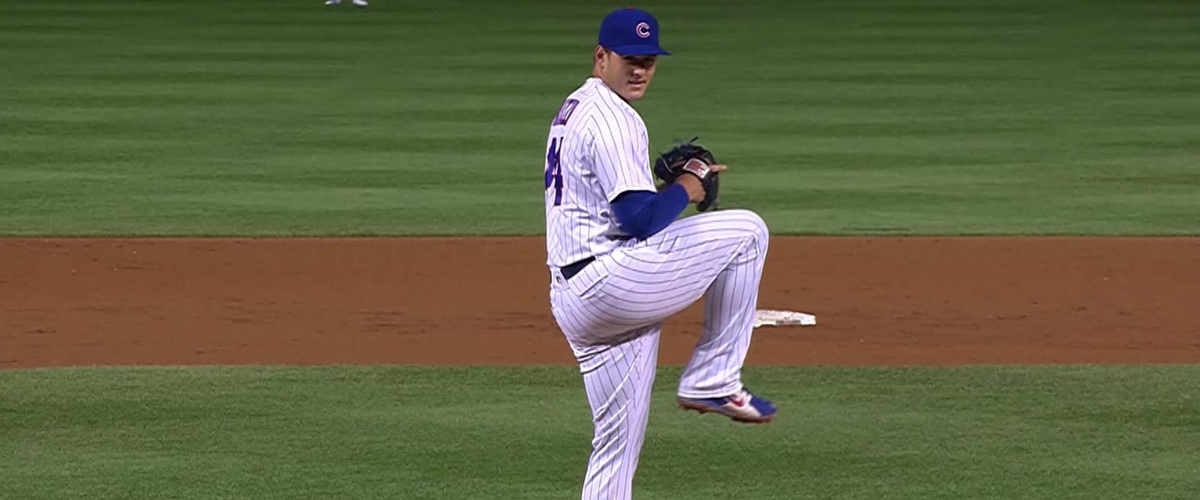 Daniel Poncedeleon's Dazzling Debut
The St. Louis Cardinals sent Daniel Poncedeleon to the mound for his Major League debut and he did nothing but dazzle against the Cincinnati Reds. The debut comes 14 months after Poncedeleon was struck in the head by a line drive during an outing at Triple-A that forced him to have brain surgery. He was fortunate enough to have progressed back from that injury so well that he was invited to Spring Training with the team. Even though he obviously was not on the roster to start the year, he dazzled at the Triple-A level. Poncedeleon went 9-3 with a 2.15 ERA and 103 strikeouts in 92 innings with the Memphis Redbirds.
In his debut, Poncedeleon pitched seven innings of no-hit baseball while walking three and striking out three. However, his pitch count had reached 116 pitches by the end of those seven innings of work which forced him out of the game before he could potentially complete the no-hit bid. The very next inning the Reds got a pinch-hit single from Phillip Ervin off of Cardinals reliever Jordan Hicks to break up the no-hitter with one out in the eighth. Despite still being in line for the win, Poncedeleon would end up with a no-decision after Bud Norris blew the save opportunity in the ninth. After retiring the first two batters of the ninth, a home run by Eugenio Suarez, two singles, a walk, and then another single downed the Cardinals by a final of 2-1. It still does not take away from the brilliance of Poncedeleon who likely earned himself another start with St. Louis.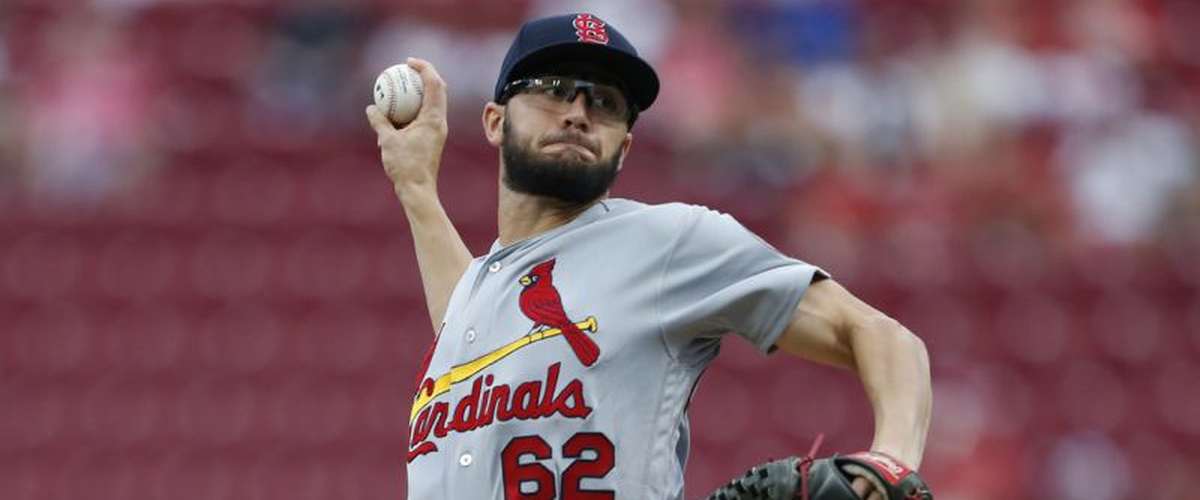 Anthony Rizzo's Brief Outing
Trailing 7-1 in the ninth innings against the Arizona Diamondbacks, Chicago Cubs first baseman Anthony Rizzo finally got the opportunity to pitch for the team, something he has waited a long time to do. Rizzo was bypassed during an 18-5 loss versus the St. Louis Cardinals that saw position players Tommy La Stella, Victor Cartini, and Ian Happ take the mound. But Monday was a different story as starter Luke Farrell exited after just three innings and the Cubs were forced to go to the bullpen early again. Considering they just had a doubleheader on Saturday, it would seem natural that manager Joe Maddon would want to give his bullpen a bit of rest. Following appearances by Brian Duensing and Randy Rosario, Maddon turned to Victor Cartini again before handing the ball to Rizzo in the ninth inning with two outs.
He would face A.J. Pollock and take just two pitches to finish off the inning. His first pitch was a 53 MPH fastball followed up by a 62 MPH pitch that was hit to Ian Happ in center field for the final out of the inning. After the game, Rizzo made it clear he will not take the mound again saying, "The end. That's it. It was awesome. I promised Joe [Maddon] I wouldn't blow out [my arm]," Rizzo added. "I've been working on that for six or seven years now with [Mike Borzello] every day during BP. It was pretty crazy standing on that mound." Manager Joe Maddon echoed Rizzo's words in saying, " "That's it. He's got his shot, and I don't want to hear it again. He actually conceded he'll never want to pitch again. He's going for the greatest leadoff hitter and relief pitcher in the same season." At least now Rizzo can say he finished his baseball career with a 0.00 ERA in the Majors. You can see Rizzo's pitching debut below:
Gary Sanchez Lack of Hustle Costs Yankees Versus Rays
With the New York Yankees battling the Boston Red Sox for the AL East title, every game is crucial as we get later into the season. With both teams in action on Monday, the Yankees were looking to keep pace with a Red Sox team that has mounted a five-game lead on the Bronx Bombers headed into the day. However, lack of hustle not once but twice by starting catcher Gary Sanchez may have cost the Yankees the game versus the Tampa Bay Rays as they fell 7-6 and now six games back of Boston. In the first inning with Rays first baseman Jake Bauers on second, a passed ball allowed by Sanchez got Bauers to third. However, Sanchez jogged to the ball as it rolled up the third base line and a hustling Bauers rounded third to score the first run of the game. Following the inning, cameras caught Sanchez and Monday's starter Luis Severino in a heated exchange likely about the incident. After the game, speaking on the play through a translator, Sanchez said, "That's another instance there if I would have done a better job being quicker, getting that ball, maybe we have a chance to get him out at home, that's my fault."
But this was not the only time Sanchez and his lack of hustle hurt the Yankees. After clawing their way back into the game, New York loaded the bases with one out in the ninth against Rays reliever Jose Alvarado trailing 7-6. Aaron Hicks proceeded to hit into a force play at home which kept the score the same before Sanchez came up with the game on the line. He managed to hit a grounder up the middle to second baseman Daniel Robertson who flipped to shortstop Willy Adames at second to get Hicks with the force out. However, Hicks was safe and Adames threw to Bauers at first to retire Sanchez who was simply jogging down the line. Had Sanchez been hustling down the line he would have likely been safe and the Yankees would have tied the game up. When confronted about this play, Sanchez said, "You learn a lot in this game, this is one of those instances where you learn from it. You put it behind and look forward to tomorrow. I should have run harder." With the Yankees sitting six games back of Boston in July, they will definitely need to hustle hard if they want to keep pace and make up ground in the division. You can see both plays by Gary Sanchez below:
Questions or comments? Email [email protected] and follow @mtvhottakes on Instagram and Facebook to know when new stories are posted.
---