As MLB Trade Deadline Nears, Cole Hamels Traded to the Cubs
With 4 days until the MLB Trade Deadline, things are about to heat up with teams looking to make their moves for the future. Starting pitching has been a hot commodity in recent days and the Chicago Cubs are keeping up that trend. The Cubs have made a trade with the Texas Rangers for starting pitcher Cole Hamels as well as cash consideration in exchange for two minor league pitchers and a player to be named later. The trade specifics were released today after it was reported last night that a deal was in place, this was due to the pending physicals the players still had to undergo. Player specifics of the trade are listed below:
Chicago Cubs receive:
LHP Cole Hamels
Cash Consideration
Texas Rangers receive:
RHP Eddie Butler
RHP Rollie Lacy
Player To Be Named Later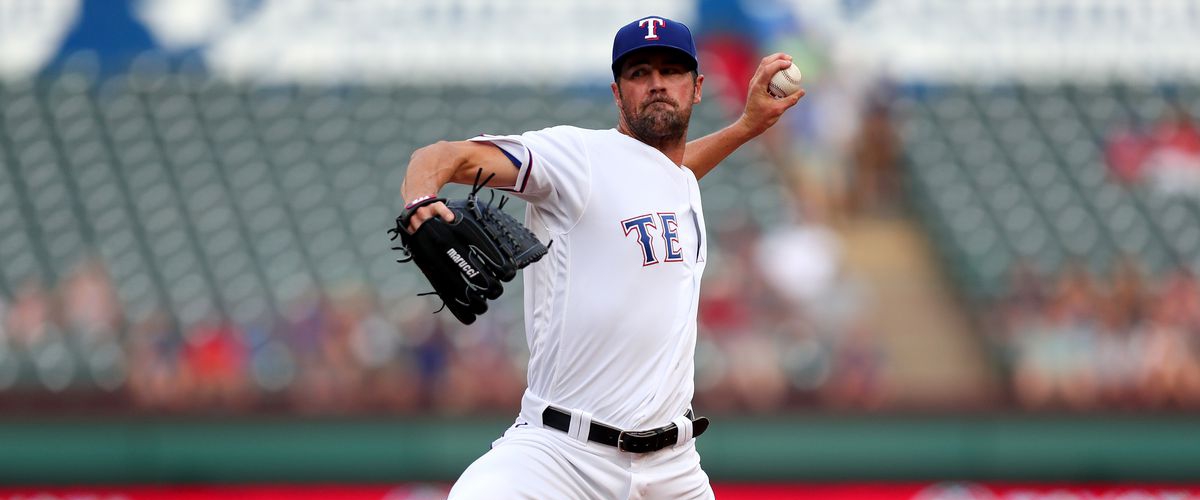 Given their current state, the Texas Rangers are not in any position to contend for a playoff spot or World Series title at the moment which makes them sellers as the deadline approaches. By acquiring minor leaguers, they can begin to build for the future as the rest of the year plays out.
Right-hander Eddie Butler has split time between Triple-A Iowa and the Cubs this season. With Chicago, Butler has appeared in relief for eight games, going 1-1 with a 4.08 ERA and 11 strikeouts. He made six of those appearances prior to his groin injury in late April that landed him on the DL. He recently came off the disabled list in late June before making five rehab starts in Iowa, going 0-3 with an 8.15 ERA and nine strikeouts in 13 1/3 innings. Butler gave up multiple runs in each outing before returning to the Cubs on July 24th and making two appearances prior to the trade. Pitching in relief, Butler worked three innings over the course of those two appearances and gave up just one run on four hits.
The other piece of the trade was starting pitcher Rollie Lacy. The right-hander has split time this season between Single-A South Bend and Single-A Advanced Myrtle Beach. Between the two stints, Lacy has started 12 games, going 5-2 with a 2.45 ERA and 94 strikeouts in 80 2/3 innings. A strong debut in Single-A Advanced in which he went 5 1/3 innings giving up one earned run on four hits while striking out seven and walking one gave way to struggles in his follow up outing. In his most recent appearance, Lacy went just 4 1/3 innings after giving up five earned runs on seven hits while striking out and walking three. Obviously, he is still young at 23-years-old and will experience growing pains, but is potentially a piece the Rangers could use in the future.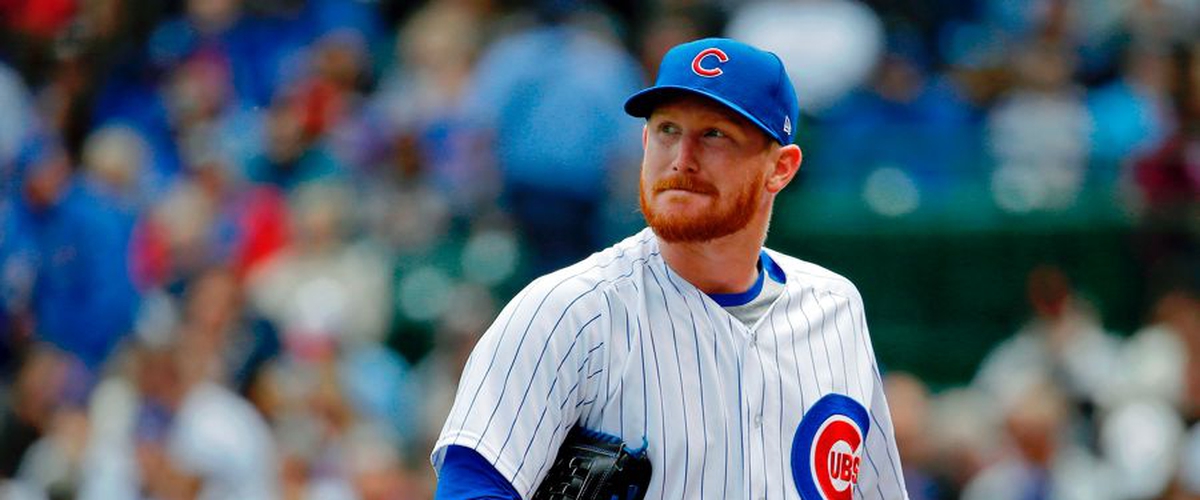 For Chicago, a move for a starting pitcher was inevitable seeing their offseason signing of Yu Darvish has failed to be what they thought it would be. Darvish has started just 8 games this season going 1-3 with a 4.95 ERA, he has spent a copious amount of time on the disabled list between a virus that hit him in early May and the right tricep tendinitis which has kept him on there ever since. His last start came on May 20th against the Cincinnati Reds in a 6-1 victory in which Darvish got the win. He is expected to be back by until possibly mid-August but it is clear the Cubs need help with him injured. While on the DL, Mike Montgomery and Tyler Chatwood have been rounding out the rotation for the Cubs and have not exactly been reliable this season.
However, Montgomery has been better this year since he moved to the rotation when Darvish went down and has gone 3-2 as a starter with a 3.02 ERA in the 56 2/3 innings he has pitched. But Chatwood is a question mark all season long with a 4-5 record and a 4.98 ERA to go along with a career-high 85 walks so far this season. To put it in perspective, he has just 82 strikeouts this season which puts his strikeout to walk ratio at 0.96 and all of last season the right-hander allowed 77 walks. With Hamels set to enter the rotation, there are plenty of questions of what the Cubs will do with Montgomery and/or Chatwood. Could the Cubs move Montgomery back to the bullpen and have Hamels take his spot? Will they have Hamels take Chatwood's spot and send him to the bullpen or demote him to Triple-A? It remains to be seen, but we will have answers soon enough.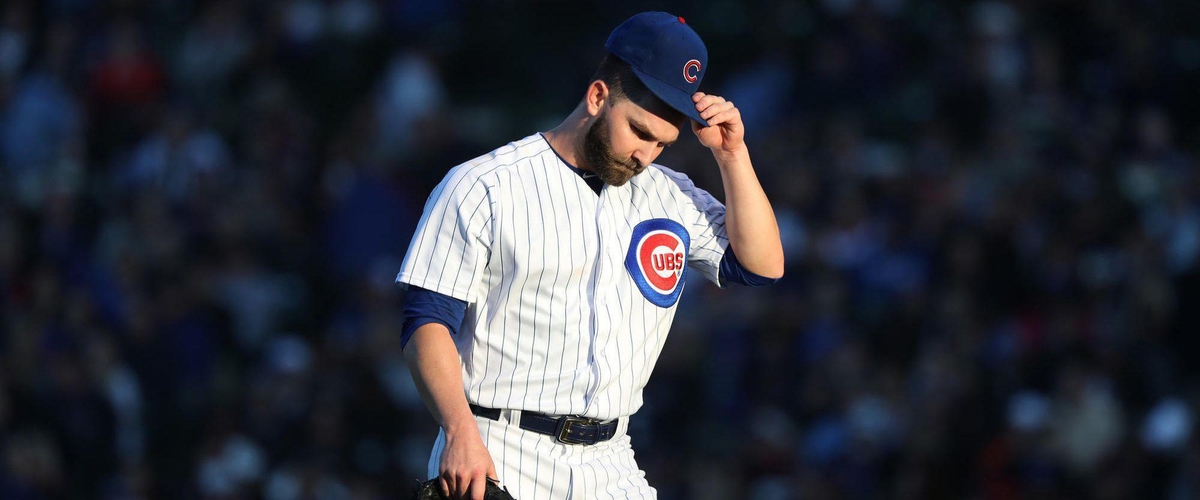 Meanwhile, here comes Cole Hamels to Wrigley Field, the place where just three years ago he threw a no-hitter in his final start before being traded to the Rangers. He has been having a down year in Texas, going 5-9 with a 4.79 ERA and 114 strikeouts in 114 1/3 innings of work. The 34-year-old left-hander still has some gas in the tank and heads to a Cubs team that is obviously looking to contend for a World Series title for a fourth straight season. His ERA has increased each of the past two seasons and is set to do so again unless he can turn things around with the Cubs. It seems home is not where the heart is for Hamels this season as he has been a road warrior this season when it comes to pitching.
At home, Hamels has pitched to a 1-7 record with a 6.41 ERA in 10 starts this season. He has given up 16 home runs and 45 runs (42 earned runs) scattered across 59 innings of work in Arlington. But the road is a different story as Hamels is 4-2 with a 2.93 ERA in 10 starts. On the road, Hamels has allowed just 7 home run and given up 25 runs (18 earned runs) over 55 1/3 innings. However, considering the performances the Cubs have gotten from Tyler Chatwood this season, Hamels is an upgrade to the starting rotation. The Cubs have some decisions to make, but this was a move that had to be made if they want a chance to go deep into the playoffs where pitching is everything.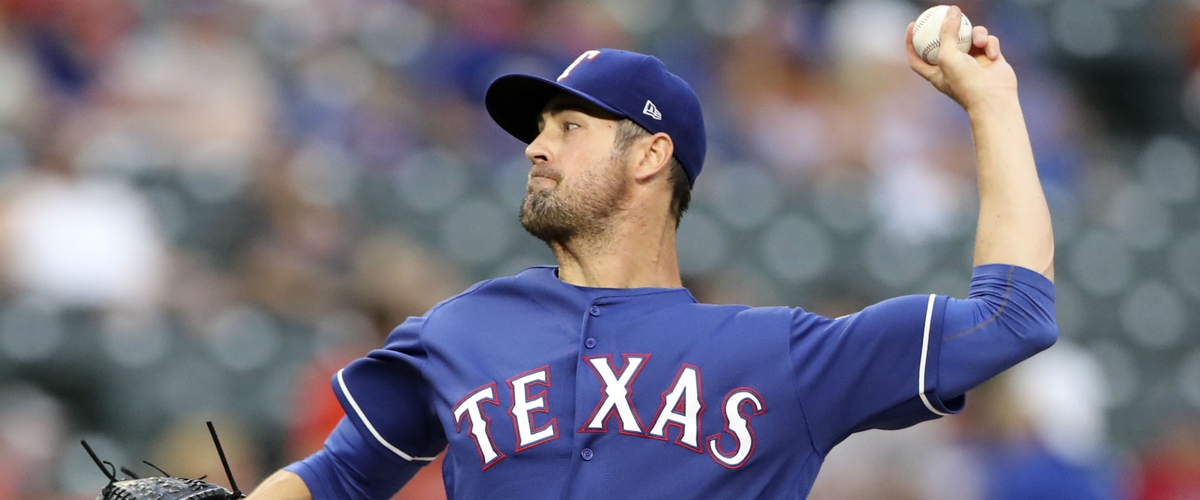 Questions or comments? Email [email protected] and follow @mtvhottakes on Instagram and Facebook to know when new stories are posted.
---