Yankees Bolster Bullpen, Trade for Orioles' Reliever Zach Britton
As the Baltimore Orioles continue to rebuild their squad, trading away their current assets and building through the farm system is the way to go. They continued that trend on Tuesday when they traded reliever Zach Britton to the division rival New York Yankees for three prospects. The pre-deadline, player-for-player trade between the two AL East teams was the first of its kind since July 20, 1989 when the Orioles traded pitcher John Habyan for outfielder Stan Jefferson.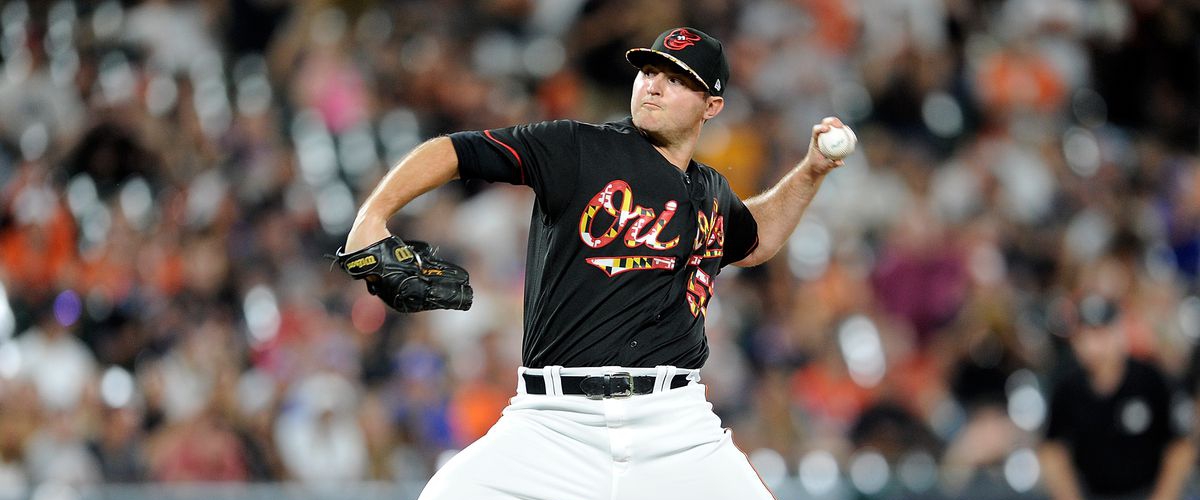 Several other teams were pursuing a trade for Britton including the Chicago Cubs, Houston Astros, and the Boston Red Sox. But the Yankees emerged victorious from the sweepstakes and got a bullpen arm that can help relieve some stress off their starting pitching which has ranked 16th in ERA this season. Given the fact other championship contenders were in pursuit of Britton and his services, the Yankees acquiring the Baltimore left-hander helps make them more dangerous in the postseason given their bullpen strength.
Pitching is more important than anything come playoff time, especially if a starter struggles early on, and with the way the Yankee bullpen has pitched this year, adding Britton makes them all the more lethal. Think about it this way, if they can get five strong innings out of their starter, New York could deploy the following over the next four innings:
Delin Betances in the 6th Inning
David Robertson in the 7th Inning
Zach Britton in the 8th Inning
Aroldis Chapman in the 9th Inning for the save
Simply put, that four-headed monster is one that teams would not want to face in the regular season and especially not in the playoffs.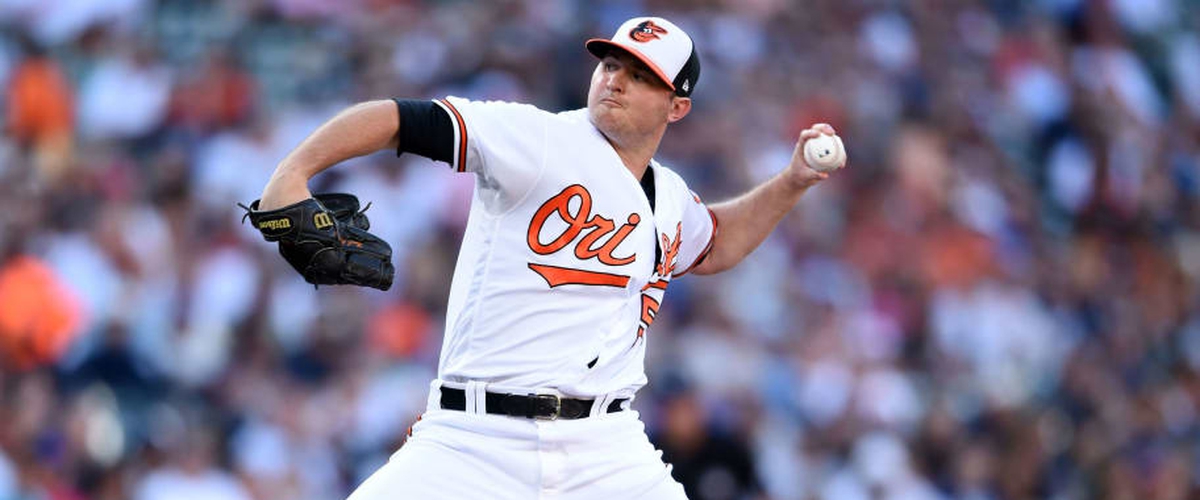 However, Britton has had some health issues in recent seasons that have kept him off the field for extended periods of time. Coming off an All-Star season in 2016 which included 47 saves and a 0.51 ERA, Britton was sent to the disabled list with a forearm strain in mid-April of the 2017 season after converting all five of his save opportunities at the time. After a brief return at the beginning of May 2017, Britton was sent back to the DL due to a reoccurrence of the forearm strain. He would return in early July, finishing off the season with 15 saves and a 2.89 ERA.
Looking to return to form in 2018, Britton suffered a ruptured right Achilles during an offseason workout in December that caused him to miss the start of the regular season. He made his season debut in June and has appeared in 16 games, totaling up 15 2/3 innings of work. Despite being roughed up in two of those outings, Britton has had 14 scoreless outings, including each of his last eight, and converted on four of his five save opportunities. At the time of his acquisition, he sits at 1-0 with a 3.45 ERA and four saves. To avoid arbitration, the Orioles signed Britton to a one-year, $12 million deal which means he will be a free agent after this season and is likely a rental for the Yankees who will pay the remaning $4.5 million of his salary.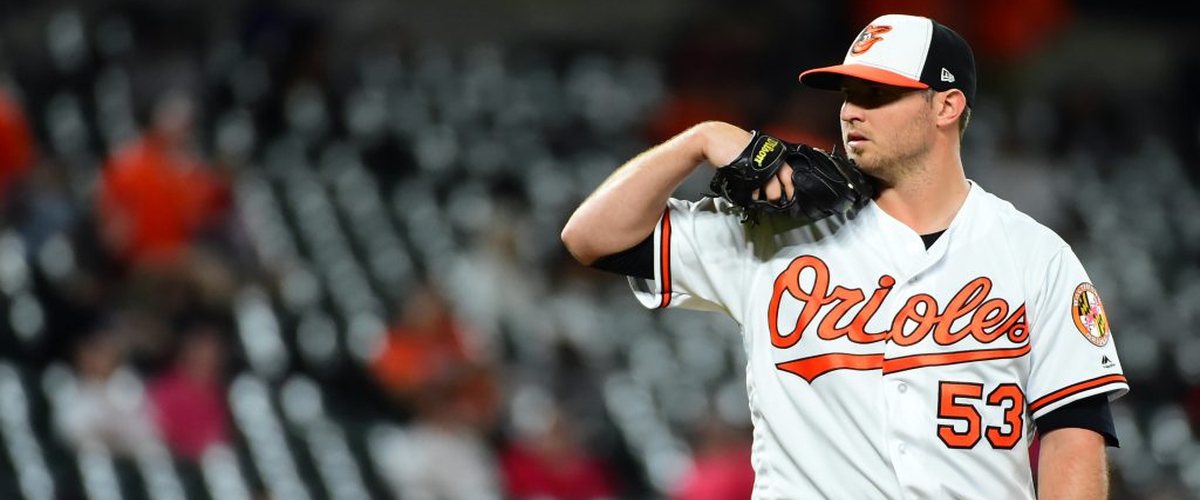 While the Yankees get an arm to bolster the bullpen, the Orioles get more pitching prospects for their farm system. They received a right-handed starter in Dillon Tate, left-handed starter Josh Rogers, and righty reliever Cody Carroll.

Dillon Tate was ranked the Yankees' number nine prospect but has had injury stints in every season since he was drafted by the Texas Rangers in 2015. He came over to the Yankees in the Carlos Beltran traded back in 2016 and has been in the minors ever since. This season, Tate has gone 5-2 in Double-A this season with a 3.38 ERA and 75 strikeouts in 82 2/3 innings of work. He was named to the Eastern League All-Star team earlier this month but missed it due to a quad strain.
Josh Rogers was drafted by the Yankees back in 2015 and has slowly made his way through the minor league system. He has spent the entire year at Triple-A but has had a fair share of ups and downs this season. Rogers has made 19 starts going 6-8 with a 3.95 ERA while striking out 83 in 109 1/3 innings of work. In five of his last nine starts, he has given up at least three earned runs and failed to record a win since mid-June.
The final piece of the package was Cody Carroll, a 2015 draft pick who was ranked 15th in the Yankees' farm system. He started out in Rookie ball but has quickly made his way up to the Triple-A level as well. He is 3-0 in 41 2/3 innings of work with a 2.38 ERA and has converted on nine save opportunities. While having nice upside, he has also walked 18 batters on the year and struck out 55 for a 3.06 strikeout to walk ratio.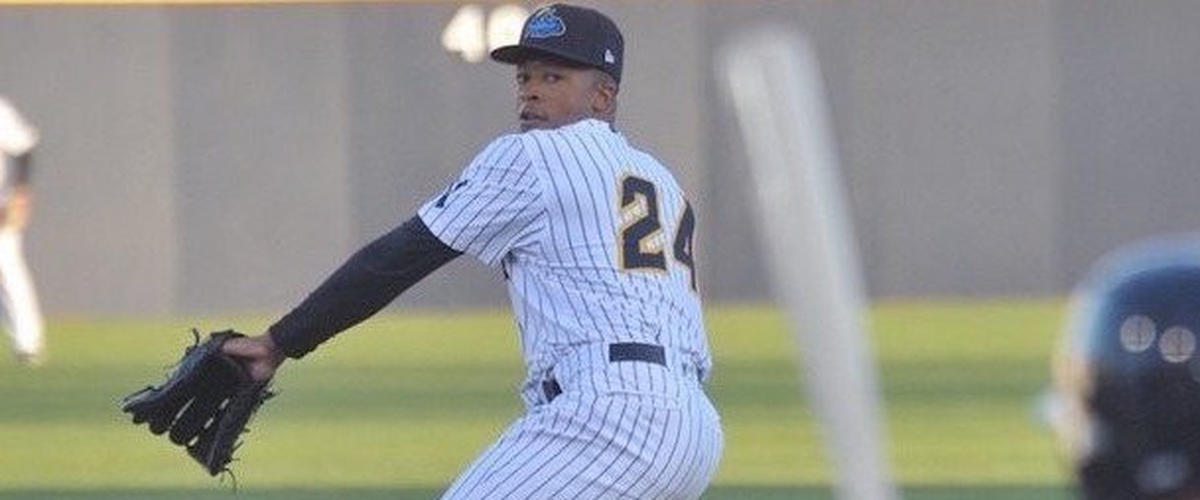 One of the weakest points of the Orioles for quite some time now as been their pitching core. Developing young arms will be key to their success during the rebuild, the Baltimore starting rotation has pitched to a whopping 6.03 ERA on the year and shown no signs of improvement. Even the so-called ace of the staff, Dylan Bundy, has not been the best. Despite a team-leading 116 strikeouts, Bundy has gone 6-9 with a 4.57 ERA in 108 1/3 innings of work. While New York gets their piece to try to make a championship run, the Orioles with the pool of prospects they have pulled between the trade with the Dodgers and Yankees can hopefully develop the arms they have acquired towards a brighter future for their rotation and bullpen.
Questions or comments? Email [email protected] and follow @mtvhottakes on Instagram and Facebook to know when new stories are posted.
---