This Minor League Team Did What?!
There are many ways to score more runs than your opponent and win a baseball game. Whether it be singles, doubles, triples, home runs, walks, suicide squeezes, and more, the ways to score runs to win a game are endless. But an overwhelming majority of the time, in order to score runs you need to manufacture base runners which usually come via hits, errors, walks, or even on the rare occasion of a strikeout. Yet the Clearwater Threshers, the Class A Advanced affiliate of the Philadelphia Phillies managed to defy that logic during their 1-0 win in the second game of a doubleheader versus the Tampa Tarpons, the New York Yankees affiliate. The reason why? An extra-inning rule that is exclusive to Minor League Baseball.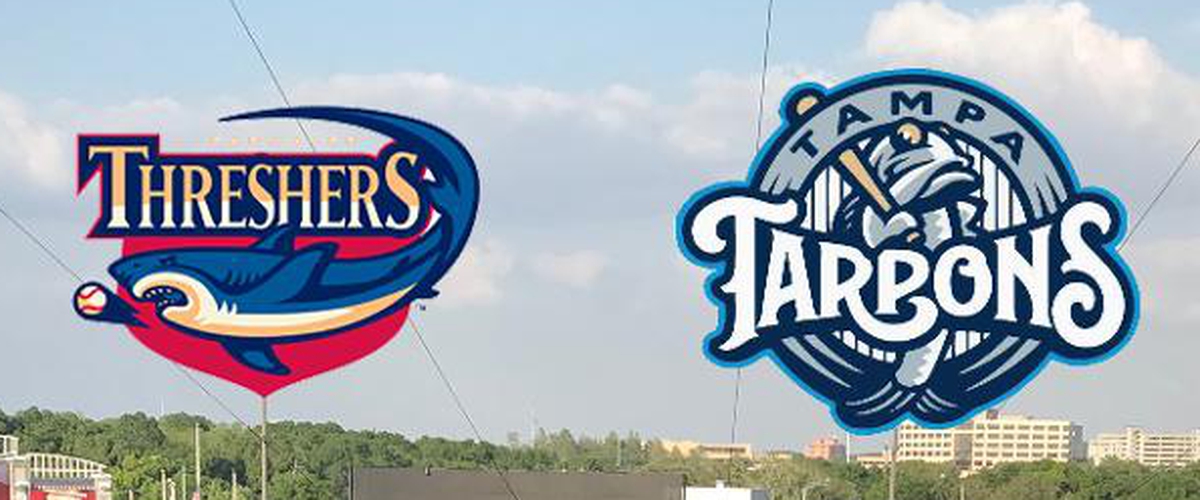 The rule is simple when a game goes to extra innings the team at the plate automatically gets a runner placed at second base. This rule was put in place to try speeding up the pace of play in games as well as protect the arms of young minor league pitchers. It is a rule that Major League Baseball is experimenting with to test its effectiveness with the pace of play, although it is unlikely to be implemented at the MLB level in the future.
Since the two teams played a doubleheader, the games were only seven innings long. A scoreless tie would send the game to an eighth-inning which meant the runner on second rule was now in play. Both starters were pulled after seven innings with Tarpons' starter Deivi Garcia going seven perfect innings, allowing no runs on no hits, striking out 12 batters, and walking nobody. Threshers' starter McKenzie Mills was equally dominant as Garcia, going seven innings allowing no runs on three hits, striking out four, and walking one.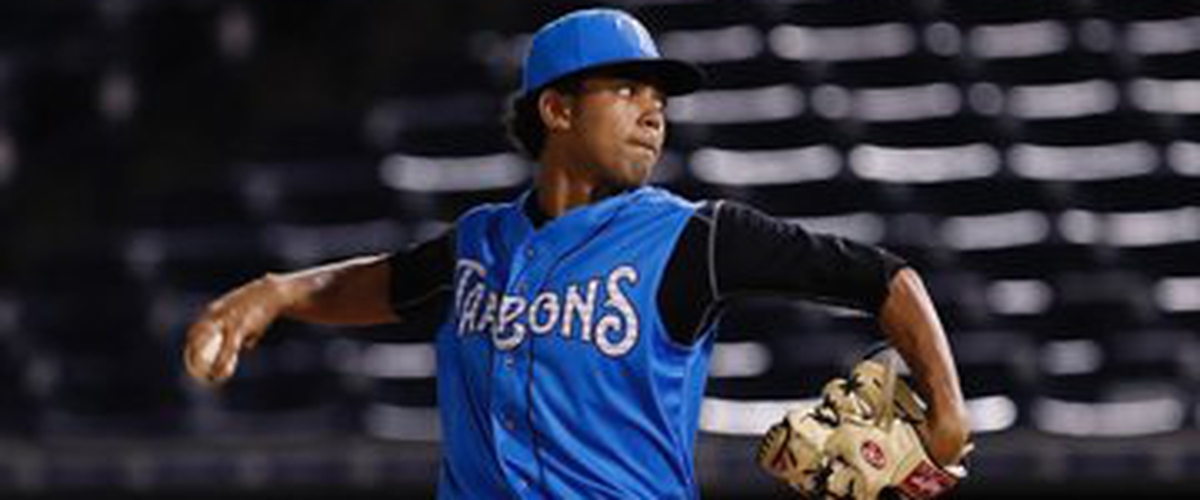 Starting off extra innings with an automatic runner on second after not having a base runner all game, the Threshers sent pinch-hitter Kevin Markham to the plate to face Tampa reliever, Christian Morris. Markham reached first on a fielder's choice that resulted in an error charged to Tarpons' shortstop Diego Castillo and moved the runner placed at second, Luke Williams to third. So the perfect game was no longer intact for the Tarpons, but the no-hitter was still alive. A ground out by catcher Edgar Cabral moved Markham to second, but Williams stayed put at third. Second baseman Daniel Brito came to bat and on a ground ball to first, Brito reached safely via another fielder's choice, and Williams came in to score giving the Threshers a 1-0 lead.
Keep in mind the Tampa Tarpons now trailed the game 1-0 in the eighth, but still had yet to yield a hit to the Clearwater Threshers. Following Brito's fielder's choice, first baseman Kyle Martin struck out and left fielder Grenny Cumana grounded out to short. The Tarpons had successfully continued the no-hitter in the first extra inning but now had to score in order to keep the game alive and win. Unfortunately for Tampa, they would go down 1-2-3 against reliever Alberto Tirado and lose the game by a final score of 1-0 despite a combined no-hitter between starter Deivi Garcia and reliever Christian Morris.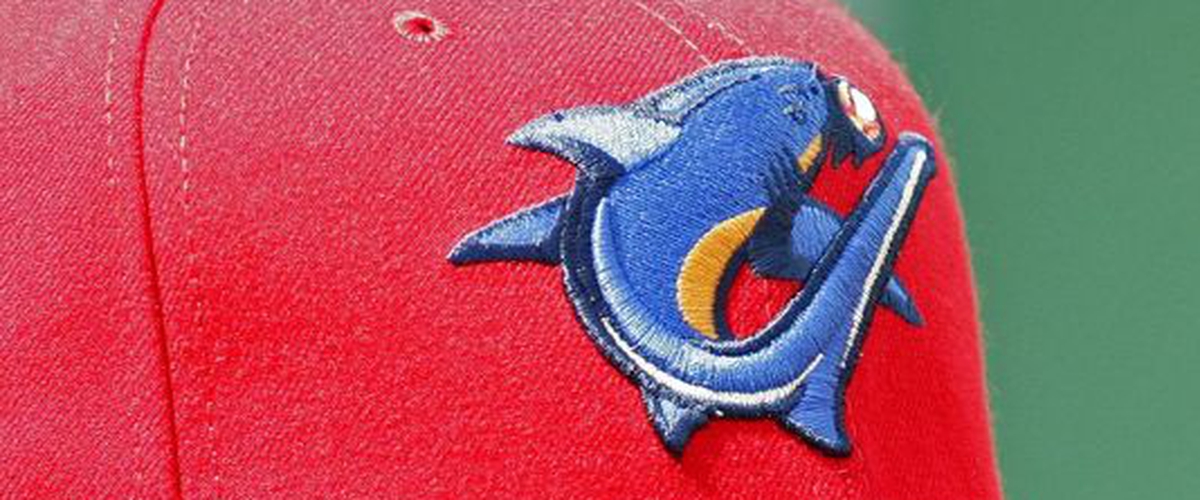 The last time something absurd like this happened in the major leagues was back in 2008 when the Los Angeles Dodgers won 1-0 against the Los Angeles Angel. In the fifth inning center fielder Matt Kemp reached first on an error by starting pitcher Jered Weaver, stole second and advanced to third on a throwing error by catcher Jeff Mathis, then scored on a sacrifice fly by third baseman Blake DeWitt to give the Dodgers the lone run of the game. However, no team at the MLB level has been no-hit, not had a runner reach via the walk, and still win in the history of the game. It is pretty safe to say that in the unlikely scenario the MLB implements this extra-inning rule, we will probably never see a major league team pull off what the Clearwater Threshers did last night.
Questions or comments? Email [email protected] and follow @mtvhottakes on Instagram and Facebook to know when new stories are posted.
---