Warriors Dominate Cavaliers in Game 2, What to Expect in Games 3 and 4 in Cleveland
The Cavaliers were ending off a third quarter in which they applied some pressure to Golden State and chipped their lead down to 10 points headed towards the fourth quarter. When Stephen Curry had the ball in the corner at the end of the quarter and as time expired he heaved up a shot that missed. His momentum took him backwards and the back of his knee hit Cavaliers center Kendrick Perkins who was sitting on the bench. Curry took exception to the fact Perkins did not move his leg and words were exchanged before the players were separated.
That exchange seemed to have woken the sleeping giant in Stephen Curry who went crazy in the fourth quarter and scored 16 points. Curry set the record for most three-pointers in an NBA Finals game with nine, putting his name next to one of the greatest three-point shooters in NBA history, Ray Allen. His big fourth quarter helped spark the Warriors who went on to defeat Cavaliers 122-103 with the series headed back to Cleveland. With Golden State leading the series 2-0, what can we expect in Games 3 and 4 from LeBron James and the Cavs as the series shifts to the Quicken Loans Arena?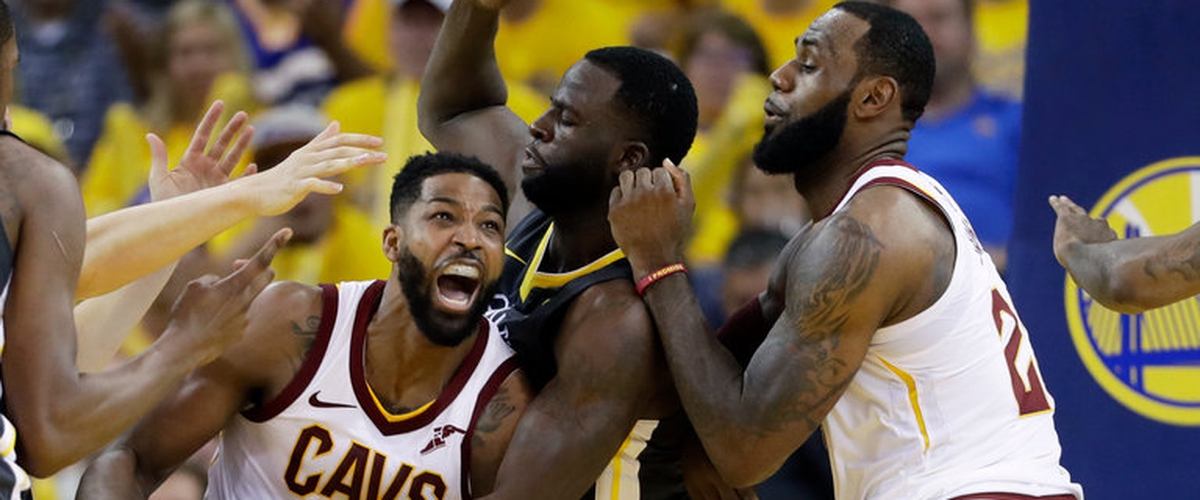 Home Cooking Cavaliers
The Cavaliers have played much better at home than on the road this postseason and there is no debating that. After losing Game 1 at home by 18 to the Indiana Pacers in the first round of the playoffs, the Cavaliers have gone 8-0 at home which was crucial in winning the series against the Boston Celtics. Everyone around LeBron James seems to perform at a higher level when they step on the floor in Cleveland and it has shown throughout the playoffs. In their nine home games this postseason, the Cavaliers have held their opponents to an average of 97.4 points per game. This will be critical if they want to beat Golden State and have a chance to get back in the series. In the first two games of the series, the Warriors have put up an average of 123 points per game on the Cavs. Allowing numbers like that will not get a team back into a series or even get them a win, it is up to Cleveland to stop Golden State from putting up big numbers on them at home.
On the other hand, Golden State has not been nearly as impressive on the road as they have been at home which could work in the Cavaliers favor. The Warriors are 4-4 this postseason on the road compared to 10-1 at home. Additionally, they are putting 104.6 points per game on the road this postseason, which is still quite an impressive number. But it is less efficient than their 114.9 points per game at home during their playoff run. With a slight decline in production by Golden State on the road, it is up to the Cavs to use their home cooking to shut down the Warriors offense and get there offense going to get themselves back into the series.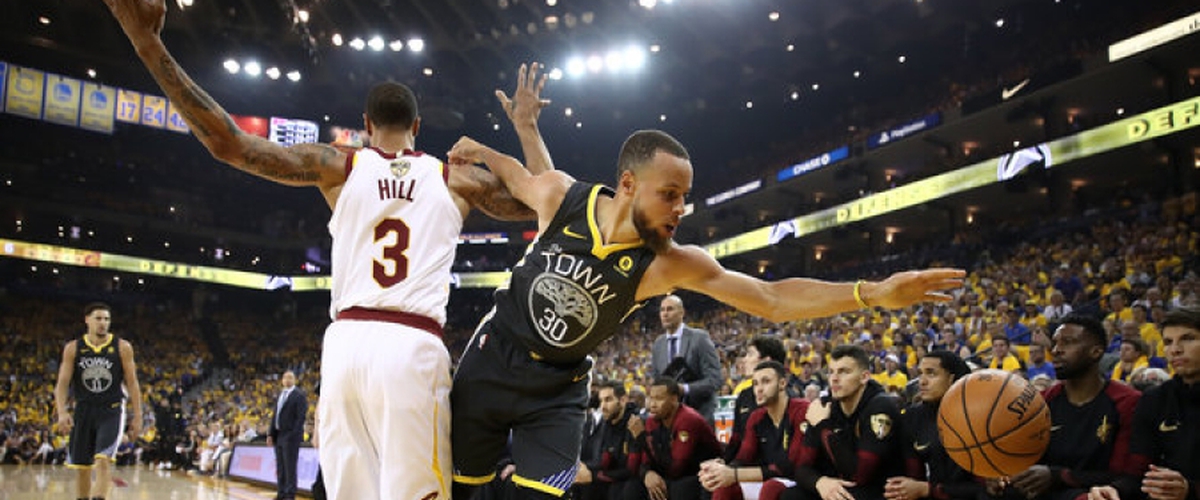 Better Defensive Effort
While the Cavaliers have struggled all postseason long on the defensive end, the numbers show they are actually a better defensive team on the road as opposed to at home. In their nine home games this postseason, the Cavaliers have held opponents to 97.1 points per game. To put that in perspective, when the Golden State Warriors score under 100 points this postseason they are 1-3. If the Cavaliers defense continues the trend of allowing less than 100 points per game at home then they have a chance to beat the Warriors and give themselves a chance in the series. It goes without saying, the Cleveland defense has been horrible in the first two games of the NBA Finals as I stated earlier they have given up 123 points per game. As for the entirety of the postseason, the Cavs defense has given up 106.4 points per game and allowed their opponent to go above 100 in eight of the eleven games they have played on the road.
This will simply not fly against a Golden State team that has so many offensive weapons and can put up big numbers on a nightly basis. Similar to the Boston series, if they want even a remote shot at winning they need to steal a win on the road. The numbers support their defense being much better at home and having the ability to shut down their opponent's offense. The Cavs need to find a way to translate that to a better road performance. As for Game 3 and 4, they are must win games for the Cavaliers and if they continue the defensive effort they have shown at home this postseason they could be headed to a Game 5 with the series tied at two. However, if the defense carries over their performance from the first two games of the series they could be headed home until next season after June 8th.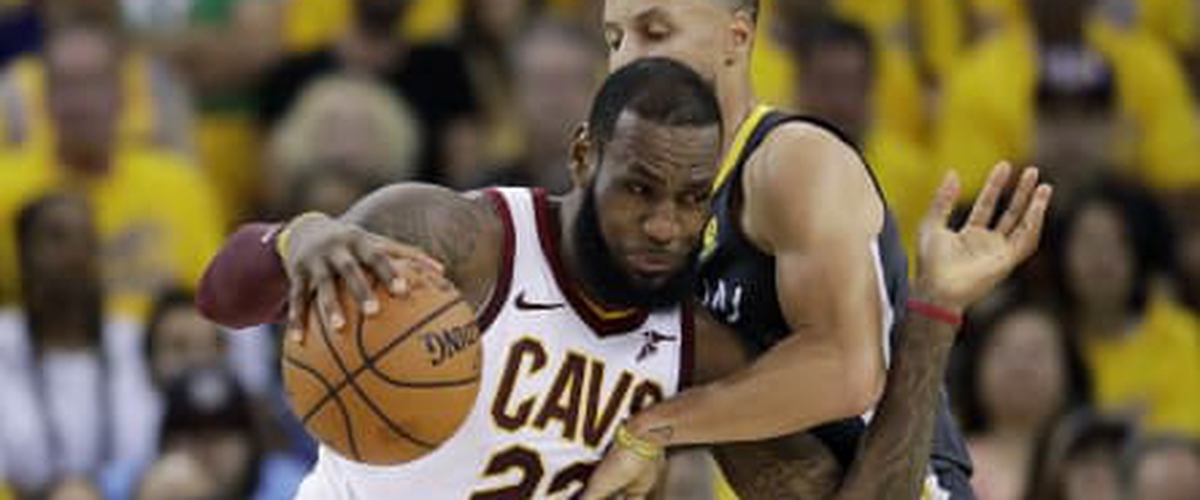 Supporting Cast Shows Up
It is not like this Cleveland supporting cast has not had opportunities to put up big numbers when on the road this postseason, they just cannot find a rhythm. So many times LeBron James is finding the open man for Cleveland, but time and time again they are missing wide open looks and the play ends up going the other way. James had 13 assists last night, a number that could have been much higher if not for the copious amount of missed shots and fouls that came after he found an open man to pass to. The players around LeBron James just have not seemed to find consistency this postseason and it has been something I have highlighted in each of their series so far in these playoffs. But it seems like they have a more solid performance at home as opposed to on the road, a trend that seems to be consistent with every part of Cleveland's game this postseason. It is key that the players around LeBron are providing him with help, he cannot be the only one putting up big numbers for the Cavaliers on an nightly basis.
James is a superstar, but just like all superstars he can only do so much to help his team win. He has continued to carry this team on his back all postseason long and fatigue is bound to have slowly been setting in for him. If at least two other starters can score in double figures besides LeBron and somebody like Jeff Green or Kyle Korver can come off the bench to provide another 10 point or so, the Cavaliers have a chance. The production Golden State gets from their four All-Stars is hard to match, but the Cavaliers have not always gotten the best production from their players this postseason outside of LeBron James and Kevin Love. If Cleveland wants to win they need more production from the supporting group on the road, not just at home where it has helped them greatly this postseason.
Cleveland had their shot in Game 1 and squandered it, they even had a shot to get back in it and potentially take Game 2 as well but fell apart. The Cavaliers have been remarkably better at home as opposed to on the road this postseasoan, but can they sustain it against a team like the Golden State Warriors? I firmly believe that Games 3 and 4 with be much closer like the first game of this series, but cannot see Cleveland taking more than one game at home given the way Golden State has played against them so far. Cleveland may be good at the Quicken Loans Arena, but not good enough to win back-to-back games against a juggernaut like Golden State which is why this series should be over in five. We all can expect more amazing showings by LeBron James in this series, but likely not him holding the title at the end of it.
Questions or comments? Follow @mtvhottakes on Instagram and Facebook to know when new stories are posted and for more contact information.
---