No, Terrell Owens Will Not Make an NFL Comeback with the 49ers: Three Receivers the Niners could Sign
Over the weekend, Hall of Fame wide receiver Terrell Owens expressed interest in playing for the San Francisco 49ers, the team who drafted him back in 1996. After Niners GM John Lynch simply congraulated Owens for raising awareness for Alzheimer's disease, the 44-year-old responded with this tweet:
But lets be real here, Terrell Owens is 44-years old and has not played in the NFL since 2010 with the Cincinnati Bengals. An NFL contract even at the veteran minimum makes no sense to give a player who has not played in eight years when there are far more attractive options available. Sure, Owens is probably not seriously considering a return, but at the end of the day he still made the pitch. So today, we take a look at the three receivers the Niners could acquire this offseason to help bolster their young receiving core with a proven playmaker.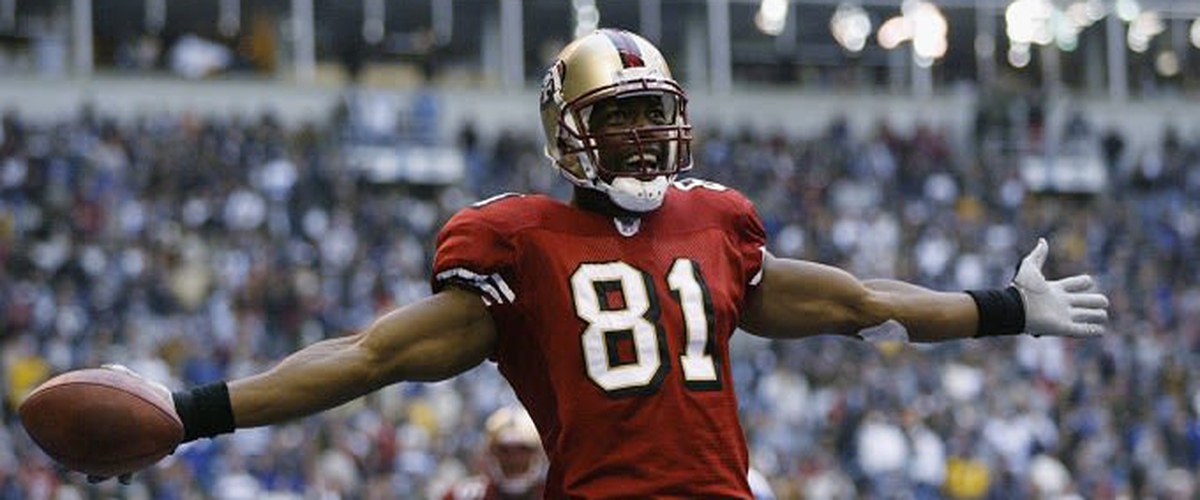 1. Dez Bryant
I have already talked about him in my article discussing places Bryant could go as well as my NFC West Preview article. The Niners could and should pull the trigger on signing Dez Bryant. This is a no-brainer for a team that has Marquise Goodwin and Trent Taylor as their top two receiving options. Both of them can make plays and both of them are still young in the league. Adding a player like Dez Bryant provides not only a red-zone threat for the team, but also a player who can give veteran leadership as well to a core of young receivers. Not to mention, teams would be more inclined to put their best defender on him which would allow the younger guys to get targets from quarterback Jimmy Garoppolo who is looking to take the next step in his young career.
Bryant's numbers have dropped off in the last three seasons and he has been hampered by injuries as well. Many NFL teams are not even sure if he is worth the veteran minimum they could potentially give him. But the Niners have cap space and the addition of Bryant would help the team more than it would hurt them. Since Bryant is willing to play on a one-year contract, why not go out and try sigining him at the veteran's minimum in order to prove himself. Bryant is still only 29-years-old and can still provide a significant impact to a young Niners team that is looking to make noise in the NFC this season, this is a move that would make sense for San Francisco.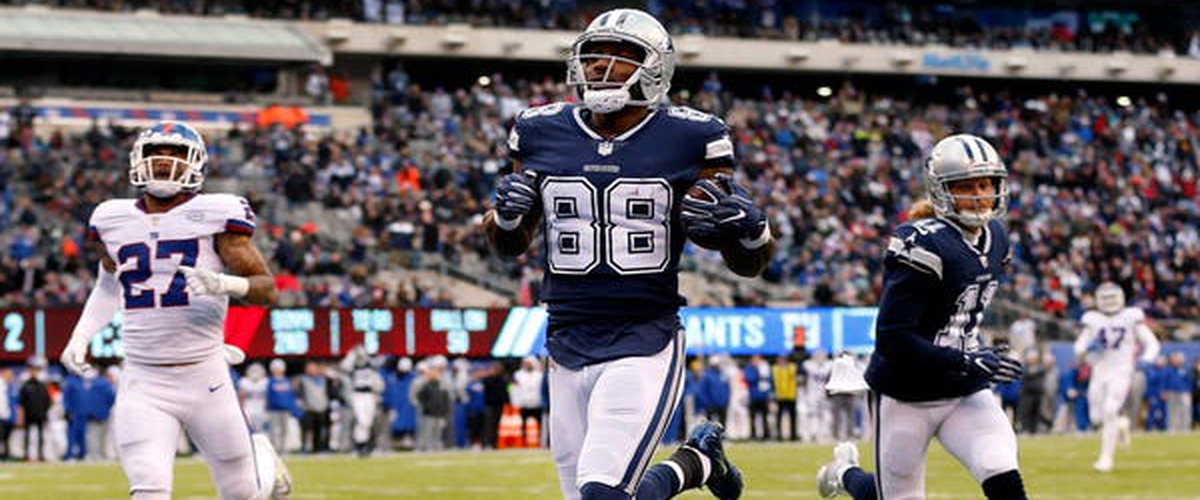 2. Eric Decker
Sure, Decker has not been very impressive in recent seasons. He has failed to crack 1,000 receiving yards since 2015 with the New York Jets, but he can still be a decent weapon for a team that needs it and has a quarterback that can throw it. Season-ending surgery on a partially torn rotator cuff and undisclosed hip issue limited him to just three games in 2016 with the Jets before signing with the Tennessee Titans for last season. He started just eight games last year for the Titans and caught 54 passes from quarterback Marcus Mariota for 563 receiving yards and one touchdown. However, Mariota also had a less than stellar year where he finished with 13 touchdown passes and 15 interceptions as the team relied heavily on the running game throughout the year. While the Niners likely would not get the Decker from 2012 and 2013 who caught over 1,000 receiving yards and hauled in 10-plus touchdown catches from the great Peyton Manning, he could be a serviceable receiver for the team.
Consider this, in 2014 when he went for 962 receiving yards and five touchdowns he was getting passes from Geno Smith and Michael Vick. The quarterback for the Jets the next year when he went for 1,027 receiving yards and 12 touchdowns? Ryan FItzpatrick. None of those quarterbacks exactly scream out impressive or reliable, but Decker produced. As opposed to a Titans team that relied heavily on the run game which limited Decker's ability to make plays, the Niners are likely to be heavy on the passing game with Jimmy G at the helm. Decker could be the proven receiver the Niners need to help improve the receiving core for this season. Not to mention, the 30-year-old could provide the veteran leadership the Niners could use on the offensive end and be a cheap option for San Francisco to look at as he is getting older.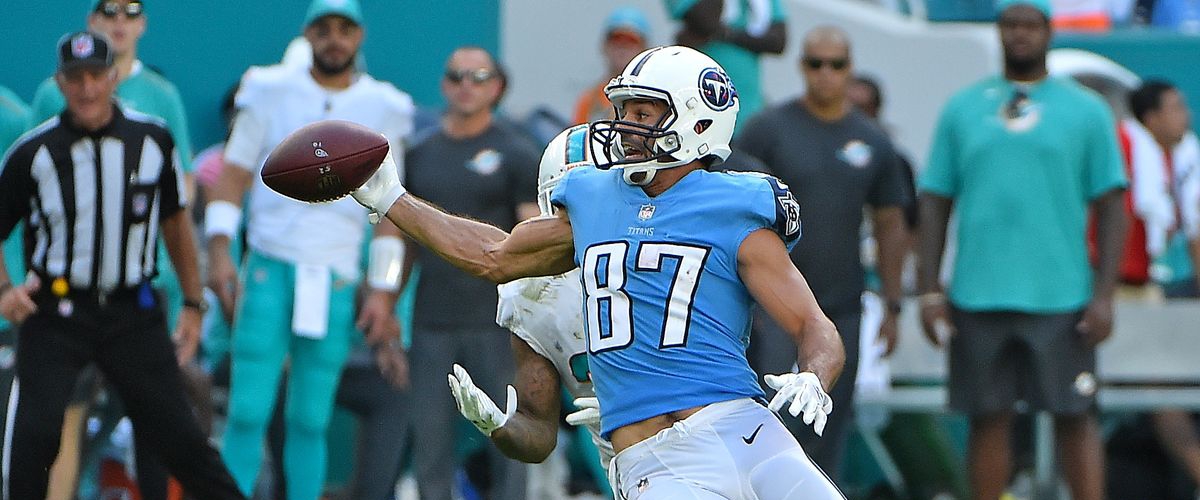 3. Jeremy Maclin
Hampered by injuries the last two seasons, Jeremy Maclin had not exactly been the guy the Kansas City Chiefs had hoped for when they signed him to a five-year, $55 million contract. They ended up releasing him after just two seasons and he went on to sign with the Baltimore Ravens on a two-year deal. He was cut after one season with the team and is still on the market for teams to acquire. The 30-year-old receiver who got his start with the Philadelphia Eagles in 2009 put up career-low numbers in his one year with the Ravens. Maclin caught 40 passes for 440 receiving yards while hauling in just three touchdowns, these mediocre numbers are likely what led to his release. After a career year in 2014 with the Eagles that saw him make 85 catches for 1,318 receiving yards and 10 touchdowns, Maclin was due for a big payday in free agency. He got that payday from the Chiefs, but ever since leaving Philly his numbers have dropped in production each year.
Do not get me wrong, he is by no means the receiver he used to be in Philadelphia, but like Decker he is still serviceable for a team. After two contracts with two different teams for $55 million and $11 million which both ended in his release, Maclin would likely have to cut his losses and take whatever he can get. If the Niners could land him at the right price, why not go after a veteran receiver like him to help teach the young core and provide leadership to the team. He could be an asset in helping Garoppolo as well with another weapon to throw to with his speed and playmaking abilities.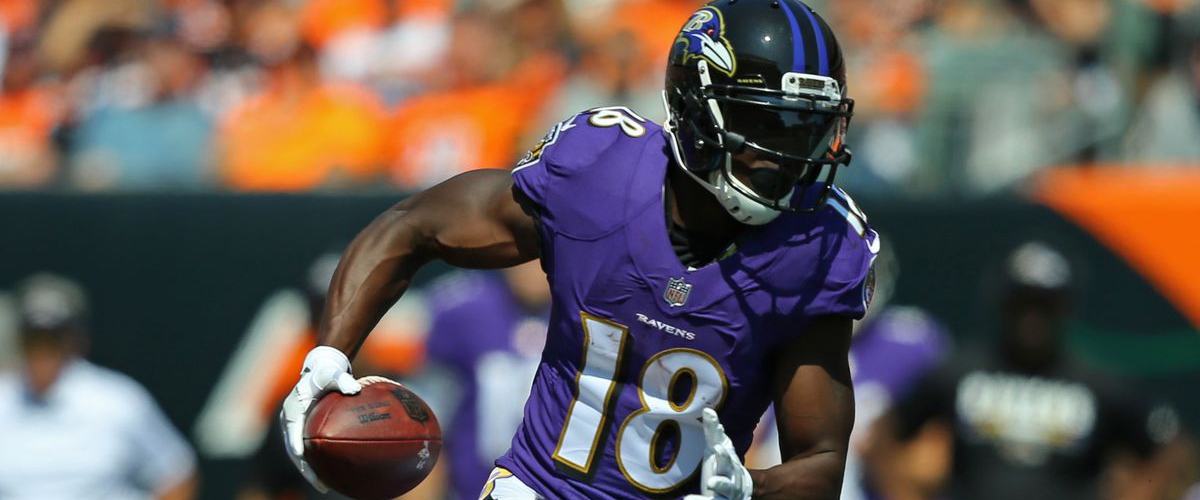 A return to the NFL for Owens no matter what he says or wants is unlikely. Even if he truly wanted to return, it is unlikely the Niners and GM John Lynch would be willing to sign him as they look towards the brighter, younger future for this team. While this future still requires some players to provide veteran leadership and playmaking abilities which is crucial to any team, there are far better options out there for the Niners to explore as the offseason rolls on. Not to mention the fact Niners fans may not be too welcoming to an Owen return after he said this back in January when asked about the team he would choose if selected into the Hall of Fame...
Questions or comments? Follow @mtvhottakes on Instagram and Facebook to know when new stories are posted and for more contact information.
---