Mets complete the sweep of the D-backs behind pitching and the long ball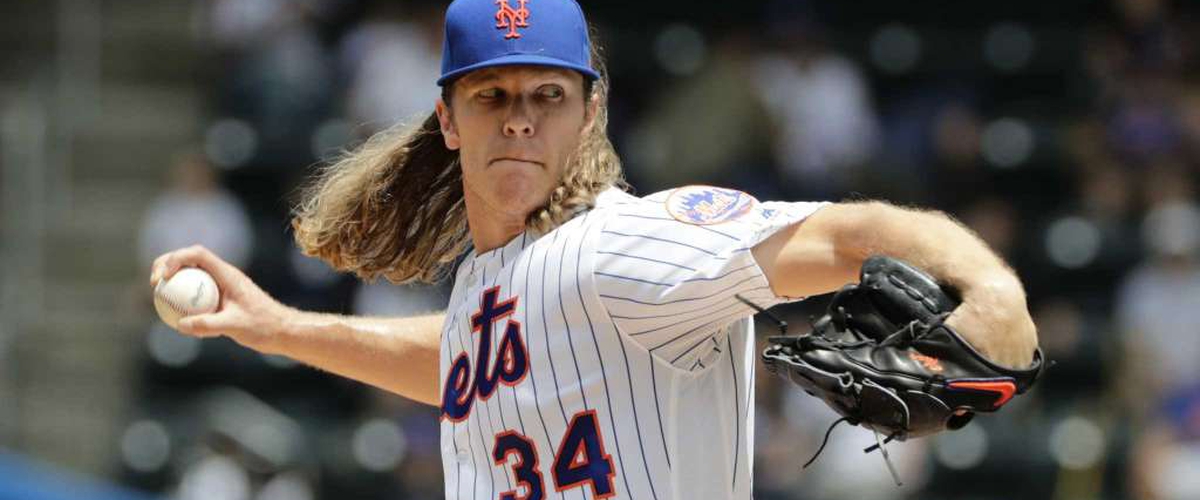 The Mets went into Sunday trying to do something they've not done since the 2016 season-- sweep a series at home. The Mets took 2 from the Phillies at home earlier this season, but the series was abbreviated due to a rain out, so count it if you want. The last sweep of a full series came against the Twins in September of 2016.
The game got off to a similar start with the Diamondbacks scratching out a run in the second inning, with back to back singles and a weak ground ball getting a run home. Syndergaard's pitch count got up in the early going, needing 40 pitches to get through 2 innings.
Syndergaard cruised into the 5th, and after the 8-hitter reached on an error by Flores, Buchholz bunted him to second and a single by Peralta, Mathis got sent from second and got gunned down by Bruce at the plate to keep it a 1-0 game. After needing 40 pitches to get through 2, Syndergaard only needed 36 to get through the next 3.
The Diamondbacks threatened again in the 6th, after a 1-out single by Goldschmidt, he got in a rundown between 1st and 2nd on a pickoff attempt, and nearly scooted around Rosario covering 2nd, but was called out, and the call was upheld following an Arizona challenge. Syndergaard got through the inning unscathed.
Buchholz, who hadn't pitched in 13 months and just retired the last 10, finally made a mistake and Rosario made him pay, launching one into the seats in left center to tie the game at 1. That marked the end of the day for Buchholz.
The Mets unloaded on the Diamonbacks bullpen again in the 7th, after 2 quick outs, Tomas Nido knocked an innocent single to center and Asdrubal Cabrera delivered a pinch-hit 2-run home run to make it 3-1. That 3-1 lead lasted 1 pitch because Rosario hit his second home run of the game on the very next pitch to make it 4-1 New York.
Blevins and Gsellman delivered a scoreless 8th and came back out in the 9th and struck out the side for his first career save.
The heroes were Rosario, Cabrera, Syndergaard and Gsellman as the Mets did exactly what was advertised of them all season. They pitched well and hit home runs. A sweep of the Diamondbacks brings the Mets close to the top 3 in the division, and with the rest of the division still in progress, the Mets could jump the Nats and pull within 2.5 games of first. After a rough month of Mets baseball, the Mets get some much needed momentum, now 4-1 on the homestand with the last place Marlins coming to town
---