Vargas and bullpen power Mets to shutout win over Miami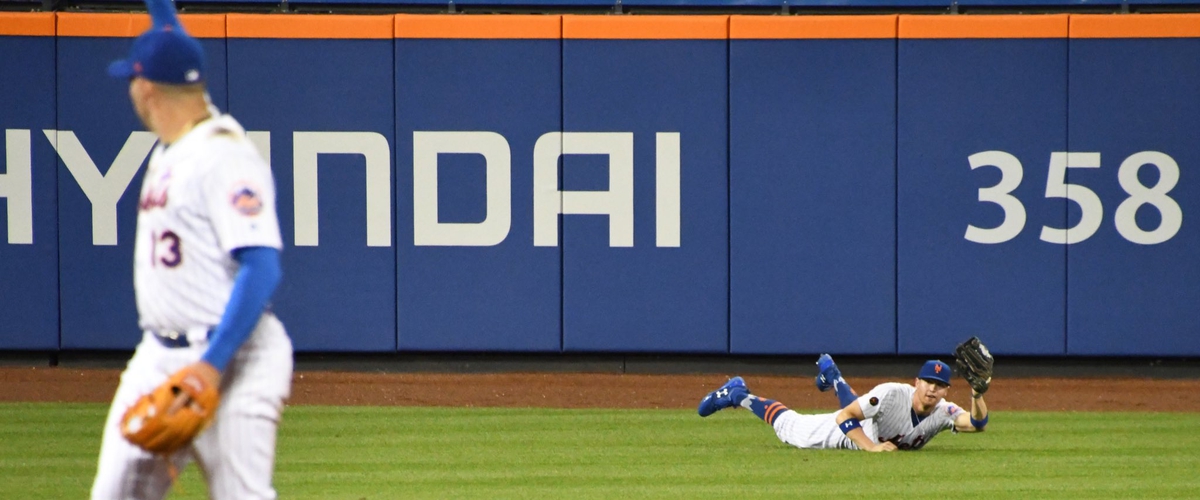 It was a pitcher's duel in Queens tonight, not exactly what most fans expected heading into the night with Jason Vargas on the mound. Vargas threw 5 shutout innings, only allowing 2 hits and a walk while striking out 7. Yes it's the Marlins, but 5 shutout innings is miles better than any start Vargas has ever had as a Met. The Mets only run support for him came in the 3rd inning, where Rosario reached on a single to left and a 2-out double down the line by Asdrubal Cabrera provided a run with Rosario running on the pitch.
The Mets bullpen bent but did not break in the sixth and seventh innings. Paul Sewald came in to replace Vargas and got 2 quick outs, but a single and a walk prevented him from finishing the inning. Blevins did not have a nice night, throwing only 6 pitches, allowing a walk to Bour and getting pulled. Ramos came in with the bases loaded and got Dietrich to strike out to end the inning. Ramos' 7th was helped by a fabulous 1-6-3 double play with the runner going to end the inning.
The Mets got another in the 7th, after Devin Mesoraco got a 1-out double and Luis Guillorme reached on an error by the 3rd baseman, Prado, Wilmer Flores stepped up to pinch hit for Ramos. Flores singled to right to drive in Mesoraco to make it 2-0. Brandon Nimmo nearly busted it open with a 3-run homer, but the ballpark was just big enough to hold it and keep the Mets lead at 2.
Seth Lugo came in for the 8th and after a great catch by Guillorme for the second out, Starlin Castro tripled to center after Conforto made a diving attempt at a ball. Brian Anderson lined one to left and Nimmo felt so bad for his pal Conforto after he missed his catch, Nimmo made a spectacular play in left to save Lugo's scoreless streak.
New York had a chance in the 8th for more insurance, a 2-out single by Conforto and a walk by Gonzalez was quickly thwarted by a groundout by Mesoraco.
Familia came in for the save in the 9th and after a 1-out double by Dietrich, Familia got Rojas looking and a groundout from Brinson after a beautiful play in the hold by Rosario.
It's the 4th win in a row for the Mets, they clinch a winning record on the homestand, and are now 4-0 against Miami this season. It's the second shutout of the season for New York and the feel good feelings keep on rolling in Flushing. Vargas gets his first win as a Met and they'll go for 5 in a row with Wheeler tomorrow night.
---